Still from 'Sound of Metal'
What does Sound of Metal mean to Deaf and hard of hearing audiences?
Riz Ahmed's award-winning new feature is educational, but does it do enough for representation on and off screen?
|
14 January 2021, 10:03am
Still from 'Sound of Metal'
For hearing audiences, the premise of Darius Marder's directorial debut Sound of Metal is nearly horrific. Ruben (Riz Ahmed), a drummer for the heavy metal band that he and his girlfriend Lou (Olivia Cooke) are in, starts losing his hearing rapidly. As it deteriorates, he begins to break down and his girlfriend worries that his hard-earned sobriety may be at risk. The surgery that would provide him with cochlear implants is unfathomably expensive -- at this point someone watching the film alongside you (or just a strangled voice inside your mind) will start yelling about the state of healthcare in America. But the film quickly backtracks. Ruben and hearing audiences both learn that Deafness isn't a tragedy. It's not something to cure or fix. Cochlear implants may not even be desirable, and silence can be beautiful.
Sound of Metal has been resoundingly successful among critics and hearing audiences, with Riz winning Best Actor at the Oscar-predicting Gotham Awards just this week; but its impact on the Deaf and hard of hearing (D/HoH) community has been overlooked. Touching as the film may be for hearing audiences, the response from the D/HoH community is varied, but largely negative. Sound of Metal is just another reminder that they haven't been allowed to tell their own stories.
The casting of the film was a major issue, and it was one that actor Paul Raci saw coming. He plays Joe, a man who was late-deafened when he was serving in Vietnam, eventually becoming a mentor to Ruben at a halfway house he founded for Deaf recovering addicts. As a child of Deaf adults (CODA), Paul knew that it would be a sensitive issue for a hearing person to take a Deaf role, even commenting, "Riz and I are gonna get some flak".

Director Darius Marder has commented extensively on Deaf representation for the film, saying, "I made it very clear that I wasn't going to represent Deaf people unless the actors were Deaf or from a Deaf culture". But when it came to Ruben, the filmmaker wanted a hearing actor because the character and audience both had to be "…thrust into an unfamiliar world". Despite these rationalisations, when Deaf actors far outnumber the few Deaf parts available, the casting of a hearing actor is something of a slap in the face to the community.
It's painful for the Deaf and hard of hearing to see these opportunities so sorely misused and, unfortunately, it happens all the time. Just a couple of weeks after Sound of Metal was released in the US, it was revealed that no Deaf actors were called in to audition for the Deaf lead in an adaptation of Stephen King's The Stand. The part has gone to a hearing actor, prompting a boycott by Deaf creatives and their allies.
However, Sound of Metal did include Deaf actors for some roles, such as Lauren Ridloff, Chelsea Lee, Shaheem Sanchez and Jeremy Lee Stone, in addition to Deaf extras. But these were all minor characters, at times lacking names or backstories. Jade Bryan, a Deaf filmmaker who founded the #DeafTalent movement, articulates the problem as a failure of representation: "There was a Deaf cast, which is a good thing. However, I felt they were in the movie as a crutch to support a story about the main character."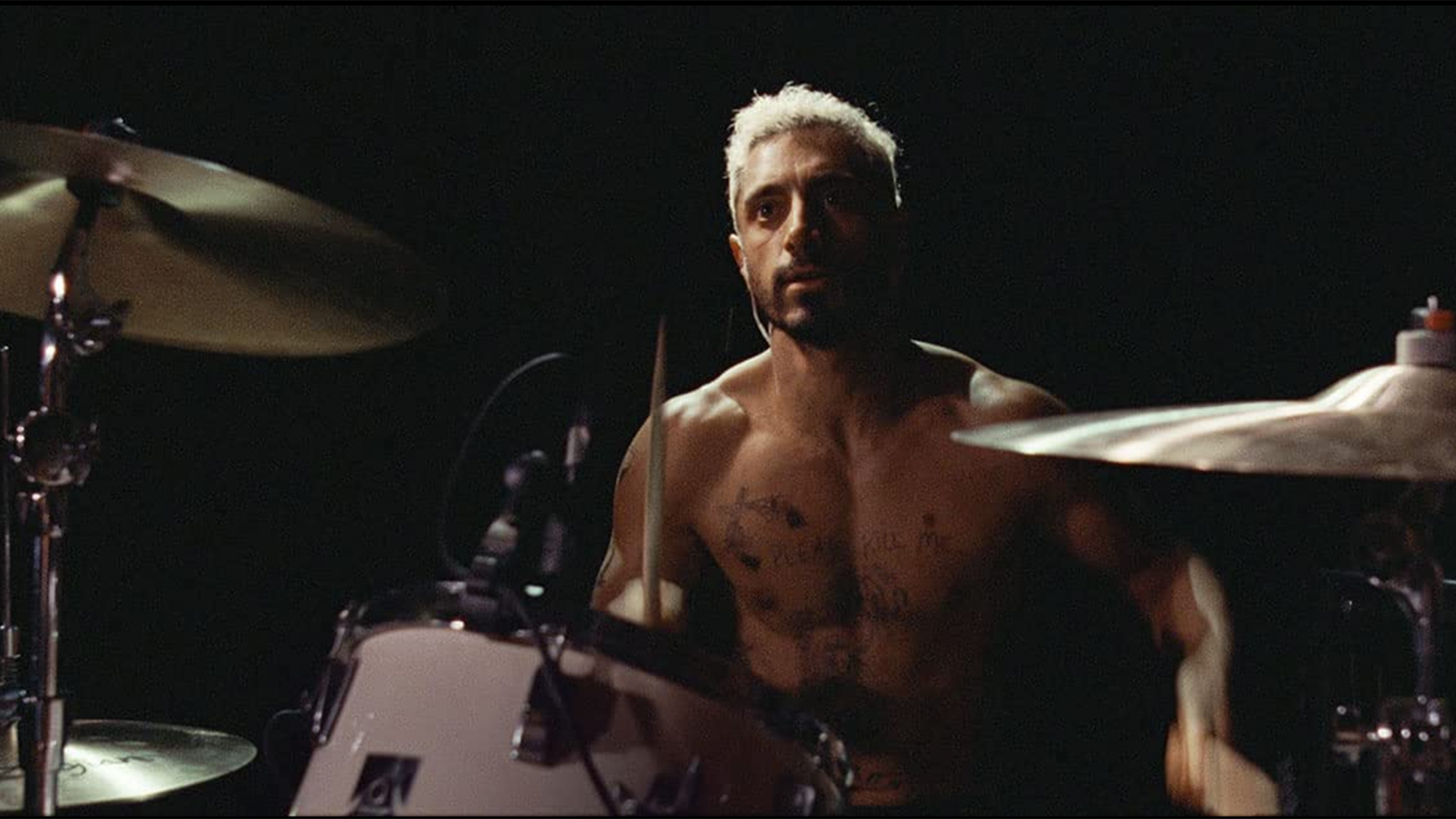 The issues the film had went beyond casting. The conversation being had about the Deaf community was one some felt was overly simplistic, because it was catering to hearing audiences who don't know much about Deaf culture or discourse. Jade, who liked Riz Ahmed's performance from a cinematic standpoint, ultimately felt that Sound of Metal was "a movie made for [the] hearing gaze".
The plot line that Ruben had to choose between getting a cochlear implant or staying in the community was particularly frustrating to Ren, a Deaf cultural critic who said via Twitter, "Why perpetuate that it's either resigning yourself to an isolated world or being a traitor with cochlear implants? WE ARE SO BEYOND THIS ARGUMENT." Others felt that the concept of the halfway house in the film was unrealistic, given that this kind of support is one that is -- in reality -- severely lacking.
For others, though, the film has made them feel seen. Yat Li, who is hard of hearing and reviewed the film on his YouTube channel, said that he had to stop watching the film at points in order to catch his breath. Seeing Riz Ahmed's character acting out when he first began losing his hearing brought Yat back to his early teens, when his hearing loss was most impacting his life.
"I wanted to do well, and to show others that I could handle [certain] tasks only to be hit by hurdles because those tasks were hearing related. Finally, my younger self was very angry and confused and anxious, just like Ruben in this film," he says.
Destiny Lopez, a student who recently completed her Master's thesis on media accessibility for D/HoH people, had a similarly emotional response. "It reminded me of when I first discovered my hearing loss and how difficult it was to adjust to wearing my hearing aids," she explains. "I have hearing loss and come from a hearing family so the only solution to my partial Deafness we knew of was hearing aids. But seeing Ruben join Joe's community made me wish I was around more people who knew what I was going through."
Destiny also has a more positive view on the film's orientation towards hearing audiences. "The captions consistently told me when the conversation was muffled or at 'normal' level but, because of my hearing loss, I was not able to fully experience the sound experimentation. That's when I realised that its production was most influential on hearing viewers. I don't mind this though, allyship occurs through education and Sound of Metal educated its audience creatively. Once I finished the film, I told all of my hearing friends and family to watch it so that they could maybe better understand the difference in my hearing from theirs," she says.
It's worth noting too, that the film did reach certain milestones in terms of accessibility and inclusivity. Sound of Metal is completely hard-captioned, which is a standard many D/HoH activists are striving for. The director also brought on ASL coach Jeremy Lee Stone, who plays a (nameless) ASL teacher in the film, to help direct Deaf actors, as well as interpret his directions to them. Representation is crucial both in front of and behind the camera, but many are still waiting for the day that D/HoH creatives are put in writing rooms or called on to direct big budget films.
Ultimately, the issues with Sound of Metal have more to do with what isn't on screen than what is. D/HoH audiences are tired of settling with entry-level representation that, at best, makes hearing audiences more aware of the basics of Deaf life. Adam Poole, who is both Deaf and a drummer, says, "We need films that are totally unapologetic about being Deaf. Films always feel they have to prove the humanity of their Deaf characters. But can you imagine the potential when we simply take Deaf people's humanity for granted?"
He adds, "When mainstream studios recognise the enormous creative potential that Deaf and disabled people have, it'll be an incredible revelation, because we'll change the industry."