How TV defined the biggest fashion moments of 2020
Catwalks were cancelled and our wardrobes were for working from home, so 2020 gave us the golden age of tele-fashion instead.
|
24 December 2020, 1:32pm
Back in spring, when the world first went into lockdown, we had big plans of how we might make use of our confinement: we would read or bake; write poetry or make art; meditate; do yoga; practice 'self-care'. Instead, we watched TV.
In the last nine-months-or-so, it has become our entertainment mode of choice, where others – cinema, theatre, gigs – have become off limits. Whether binging a series online or tuning in week after week, it bubbled away in the background of our newly homebound lives; when new television series appeared -- think Tiger King, Normal People or I May Destroy You -- it felt like the entire country was watching all at once. That many of the year's biggest shows took place in a world we dreamed of returning to -- clubs, warmer climates, situations in which we could touch each other -- only made television even more of a flashpoint for our desires.
Fashion is built on desire, too, but this year, that desire found itself lacking a stage – or a catwalk. Since March, there have been no regular runway shows; no physical red carpets; no street style photography; no Met Ball. So designers and fashion houses were forced to turn to what they did have – the internet – shifting to a digital terrain so far left largely unexplored. And, though the various digital happenings that followed were ambitious, what was missing was that indefinable fashion show 'moment', the 15-or-so minutes of excitement where the world's attention is held.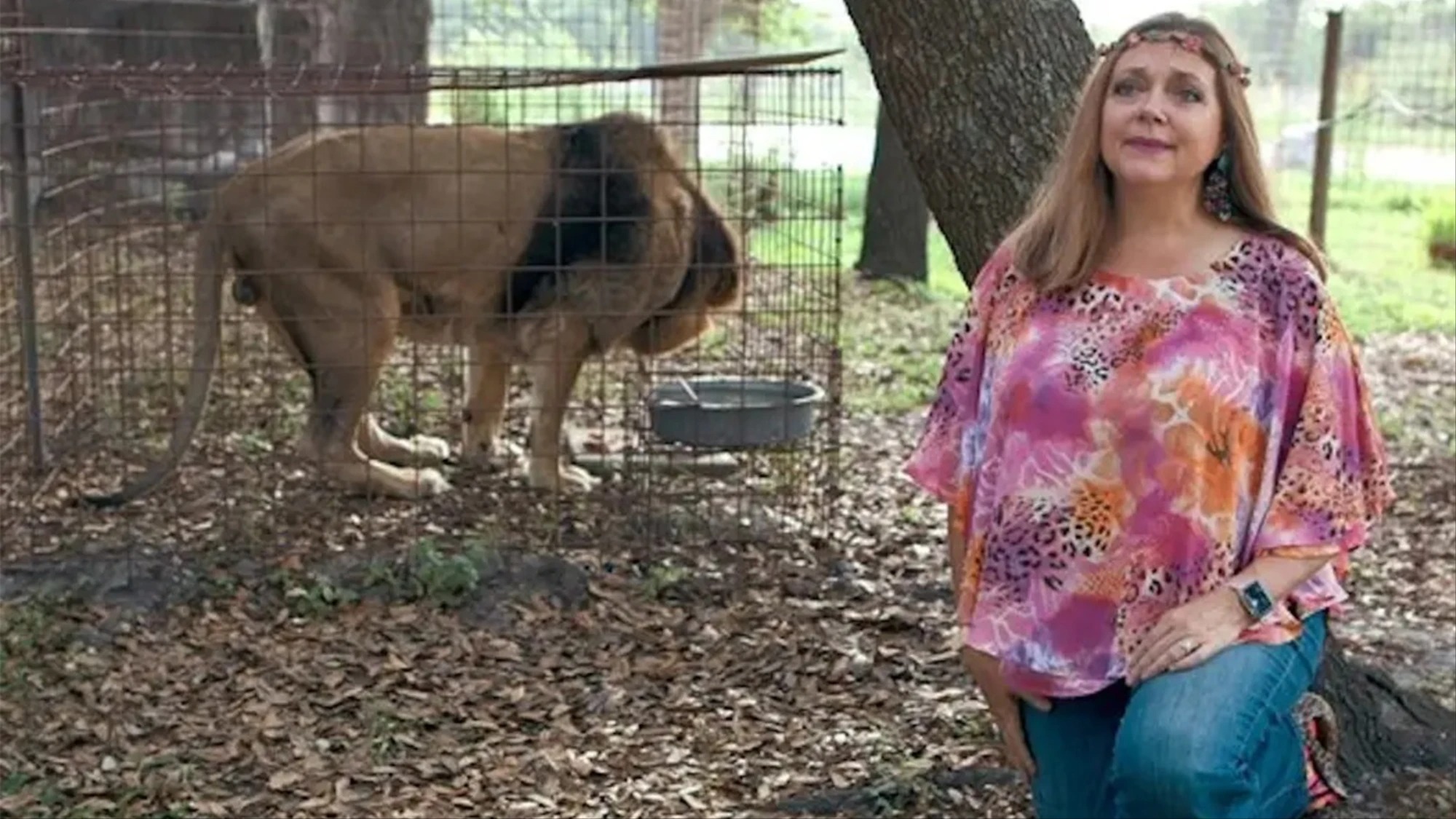 Television, of course, had no such problem. Tiger King, the docu-series which arrived on Netflix in March, was a premonition of how a show could become a cultural phenomenon in 2020; the exploits of protagonists Joe Exotic and Carole Baskin, amid the gaudy, lawless world of American big-cat collecting, providing a welcome escape from the tedium of life at home. Spin-off articles followed, several of which focussed on the strange appeal of Exotic and Baskin's fashion choices, a chaotic amalgam of animal print, sequins and cowboy paraphernalia, and how you could repeat the look from home. It showed how television – once considered a footnote in the fashion conversation – was becoming the most immediate way in which we could seek inspiration for our own wardrobes.
In a piece for The Cut, writer Sangeeta Singh-Kurtz described the show's fashion appeal in the terms of Miranda Priestly's cerulean sweater speech in The Devil Wears Prada, "which basically says that, whether you know it or not, fashion is often a force to connect us all; the southern big cat dealer and the Paris Fashion Week attendee," she writes. Indeed, Tiger King actually seemed to offer us something that fashion week once did: the discovery of an unexpected trend, where items of clothing once considered ugly or strange are transformed into something desirable, before being talked-about and debated for months to come (Crocs at Christopher Kane, teeny-tiny bags at Jacquemus, Balenciaga's spandex panta-shoes). The silver chain necklace worn by Connell Waldron (Paul Mescal) in BBC's Normal People had a similarly viral effect after the show aired in April – albeit via a more unassuming, everyday accessory – causing sales to spike and inspiring its own Instagram fan account @connellschain ("we stan Connell's chain, the light in these dark times," read post number one; it now has over 170,000 followers).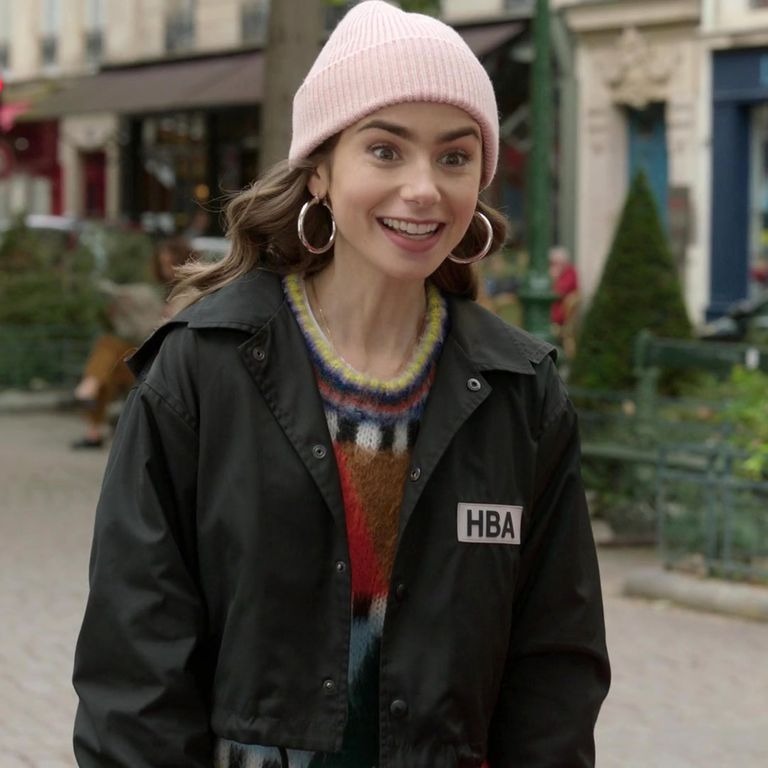 Other shows provoked more impassioned debates about fashion and taste, the type of which are usually reserved for runway shows or red-carpet choices. Notably, Netflix's Emily in Paris, which spawned endless think pieces about the wardrobe of the eponymous American protagonist as she attempts to embed herself into a Parisian marketing agency. Comprising baker-boy hats, Eiffel-tower printed blouses, bag charms and the like, what side you fall in the debate is less about whether you think the fashion good or bad – most seem in agreement on the latter – but rather whether you believe it's basic-basic or basic-on-purpose (a consensus is yet to be made, though perhaps in part to the sheer amount of coverage the show and its fashion choices received, Netflix has commissioned a second season anyway). Later in the year, a green velvet jacket worn by Nicole Kidman in HBO's The Undoing ignited a similarly comprehensive debate – British Vogue deemed it "the most divisive coat on TV". It seemed, while digital fashion weeks struggled to get the social media impact their physical forebears once did, television was providing fashion virality, and we couldn't stop talking about it.
But fashion on television this year was at its best when it harnessed clothing's power to move, or transport. Some shows used it to take us into hidden worlds: the royal court of the 1980s in The Crown, epitomised by the arrival of Diana Spencer (Emma Corrin), ruffles and bows barely able to conceal her misery, for example. Or the trading floor of Pierpoint & Co. in HBO's Industry, where a Savile Row suit could admit you into banking's upper echelons, by ensuring you looked just like everybody else. Or, in one of 2020's most arresting moments on television: a Hasidic wedding ceremony in Netflix's Unorthodox, the camera lingering on a young Esther Shapiro (Shira Haas) as her vast pearl-encrusted white gown looks set to consume her whole.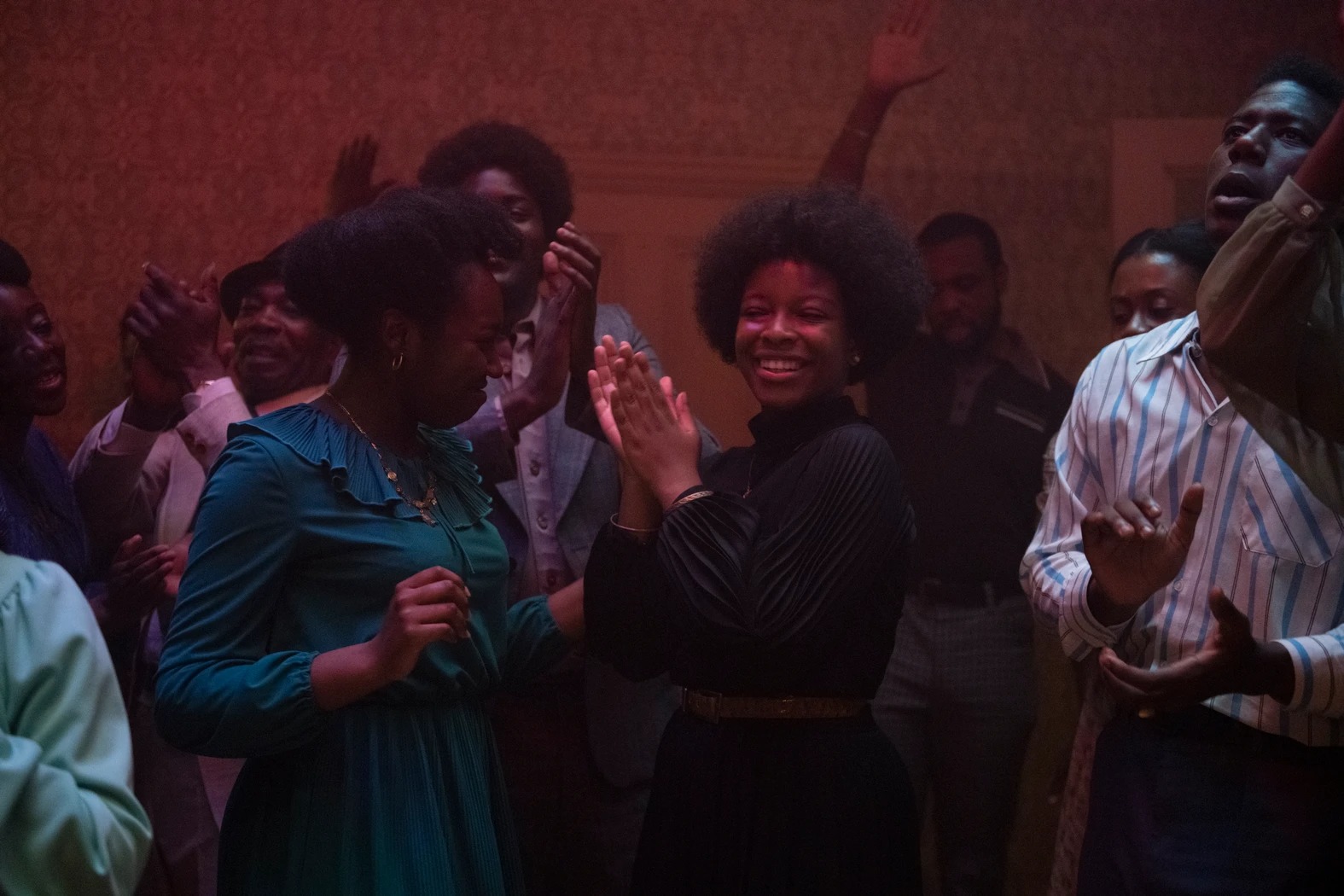 Others used fashion to show us a world we knew, and now are missing: Arabella (Michaela Coel), swirling around an Italian nightclub's dance floor with luminous pink hair in the opening episodes of I May Destroy You, the sun-soaked dress up of the teenage protagonists in Luca Guadagnino's We Are Who We Are -- encompassing everything from vintage Raf Simons and Comme de Garçons to Cactus Plant Flea Market -- or the intimate euphoria of a house party in Steve McQueen's 1980-set Lovers Rock, part of the director's Small Axe series on BBC, which pays ode to London's West Indian community.
The latter proved a timely crossover with fashion-proper: designer Grace Wales Bonner evoked the Lovers Rock era – a musical genre born from reggae, and pioneered in house parties by second-generation Carribean immigrants – for her AW20 collection, shown in January earlier this year. For Wales Bonner, who spent months researching images from the time, McQueen's film felt like "a moving photograph".
Earlier this month, Warner Brothers announced it would be releasing its entire roster of films for 2020 – including much-anticipated blockbusters Dune and The Matrix 4 – on HBO Max, for people to stream at home, rather than in cinemas. It seemed prophetic: our experience of the world is likely to be mediated by screens, television or otherwise, for the foreseeable future. Fashion, for all its desire to push forward physically, will likely be the same – London Fashion Week has already announced its next edition in February will continue to be "digital-first". So the question remains. Without runway shows, can fashion brands in 2021 find a way to recapture our attention? Or, put another way, can they do anything to distract us from watching TV?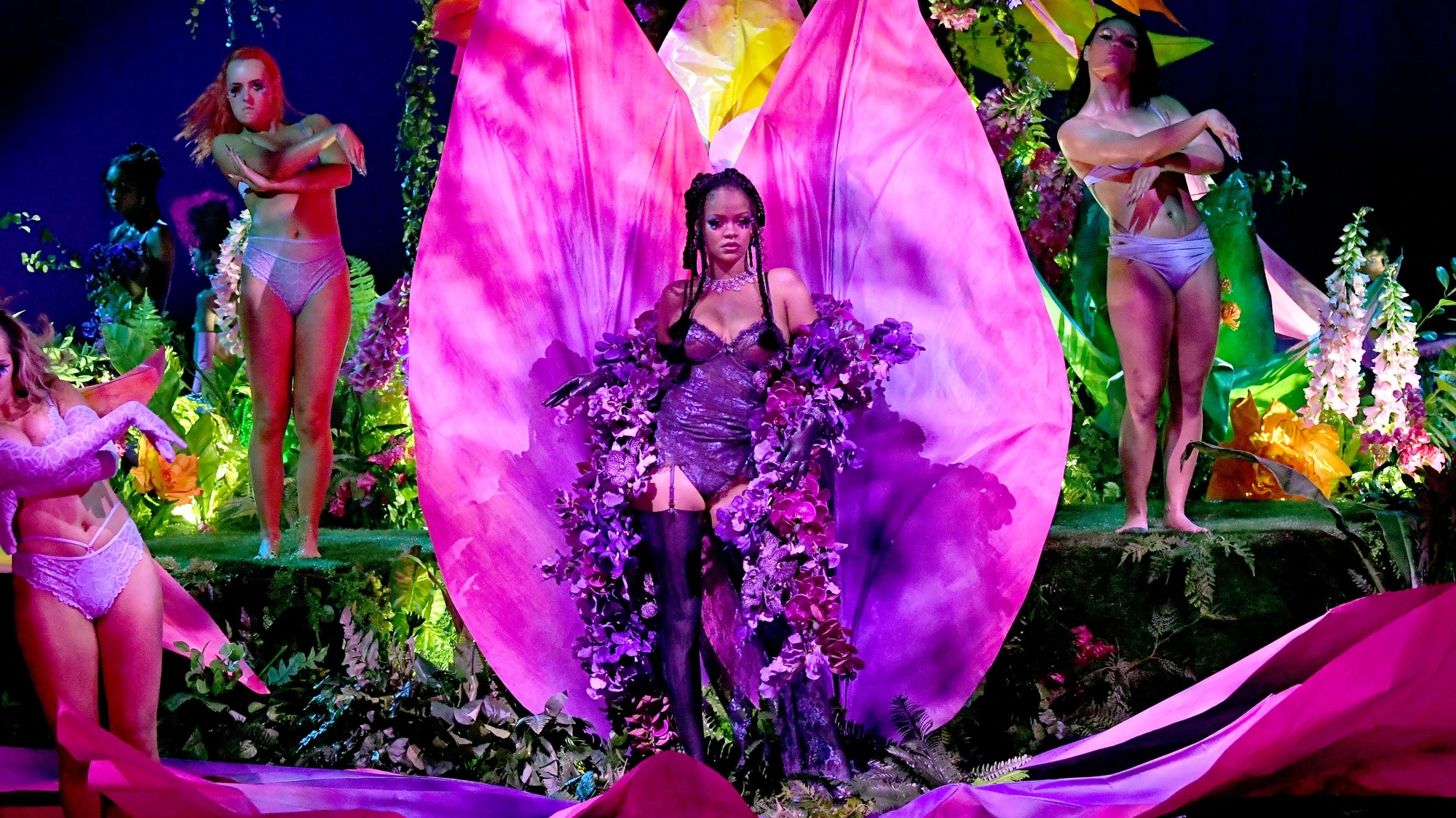 Last year, Rihanna streamed her Savage x Fenty show for the first time on Amazon Prime in a move to usurp the already cancelled Victoria's Secret runway show, and it's outdated ideals of what beauty looked like. In October of this year, she did so once again, and her vision felt more pertinent than ever, a lingerie-clad fantasy piped straight into our homes as pandemic fatigue was at its highest. It returned to the idea of fashion as a moment, and allowed momentary entry into a world which looked a whole lot better than our own: amid lavish sets appeared cameos from Indya Moore, Paris Hilton, Lizzo, Normani, Bella Hadid, Drag Race's Gigi Goode and Jaida Essence Hall, all cut with footage in which Rihanna talked self-confidence with her models, and inclusivity ("second nature," she said). They looked like they were having fun, and you wanted to be a part of it.
A streamed show on Amazon Prime might not be for every designer. But there are other avenues, too. One might be to allow people into your rarefied world, giving a glimpse behind the facade, to show the intricacies of the clothing you make, and the stories behind them. There have been plenty of great fashion documentaries before, of course – Dior and I, Unzipped, The September Issue – but now it feels more than ever that the audience is captive, and they are craving escape.
Or why not collaborate with a director, and outfit television shows in the way that designers have for film for over half a century – Paco Rabanne for Barbarella, Yves Saint Laurent for Belle de Jour, Giorgio Armani for American Gigolo, or, more recently, Rodarte for Black Swan, Miuccia Prada for The Great Gatsby, or Raf Simons – while at Dior – for A Bigger Splash. The latter was directed by Guadagnino, who made his own television debut this year with We Are Who We Are. In doing so, he follows a long line of film directors also making the move to the smaller screen. It clears a path for designers to do the same. As they say: if you can't beat them, why not join them?