Exclusive: Gucci launch campaign during Billie Eilish's livestream concert
Following the house's 12-hour livestream back in June, the campaign by Alec Soth gives us a behind-the-scenes look at the making of a Gucci shoot.
|
24 October 2020, 10:30pm
Photography Alec Soth
Remember that 12-hour Gucci livestream back in July? In lieu of a physical fashion show, Alessandro Michele enlisted his design teams as models in a CCTV-style video documenting the making-of Gucci's 'Epilogue' campaign (aka Resort 2021, although Gucci is now 'seasonless'). The livestream lifted the veil on the designers getting ready, sitting in make-up chairs with cooling eye masks surrounded by dressers in face masks as they prepared to pose in the colourful, retro-kitsch pieces that they designed themselves. Well, that campaign is finally here, debuting at the pre-show opening for Billie Eilish's first live-streamed 'Where Do We Go?" concert, which took place this evening.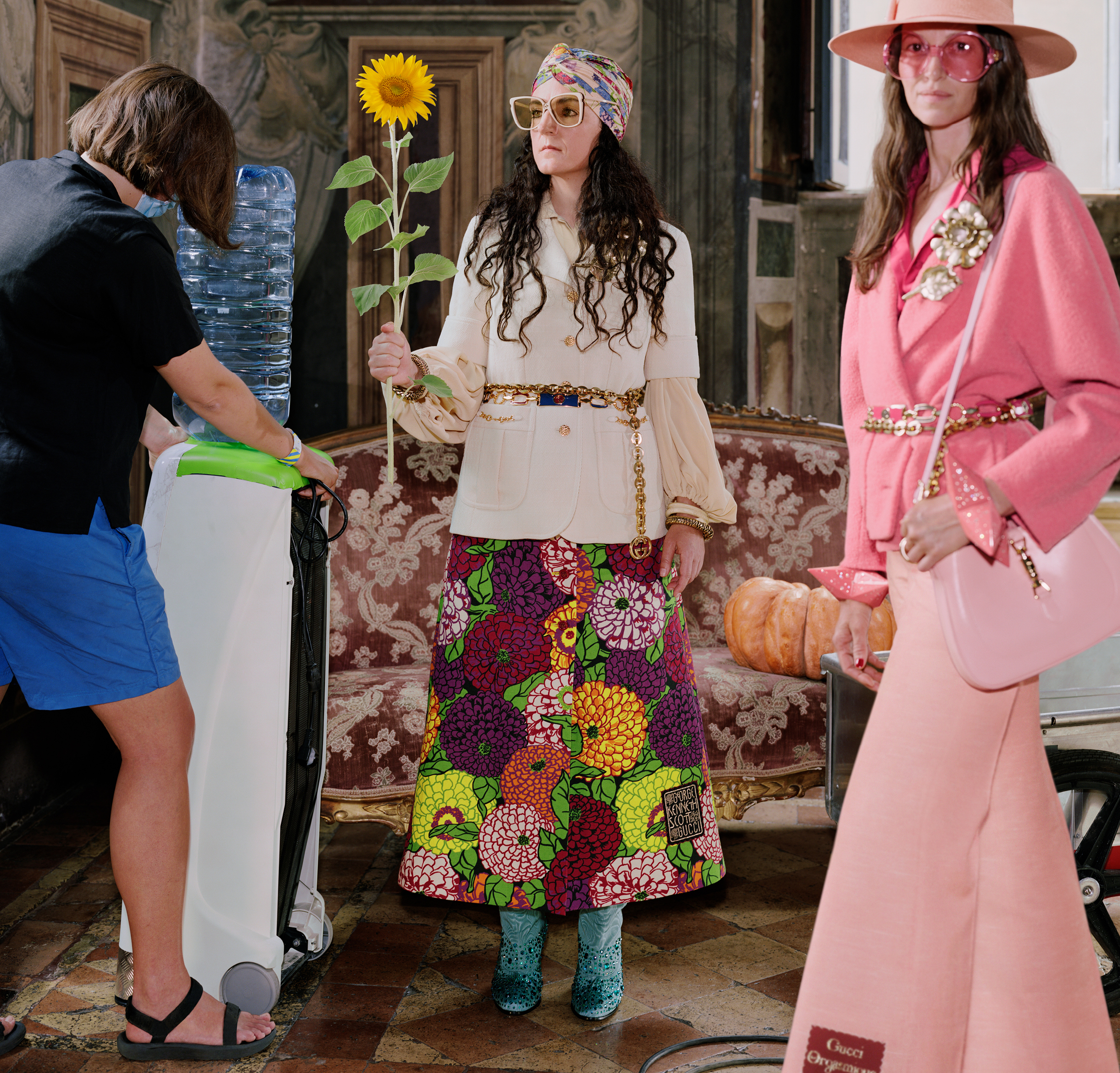 Lensed by Minneapolis-based photographer Alec Soth, the square-cut photos nod to the behind-the-scenes of a fashion shoot, monitors and masked production crew in view — in fact, it's almost like a time capsule for the weirdest fashion season ever. The campaign also completes Alessandro's three-part investigation into "the rules, roles and liturgies that have come to define fashion as we know it", which began with a show at Milan Fashion Week in February that turned the backstage into the main event. "I brought together different things which represent the messy beauty that I have always sought: the chaos of beauty," explained Alessandro in a statement.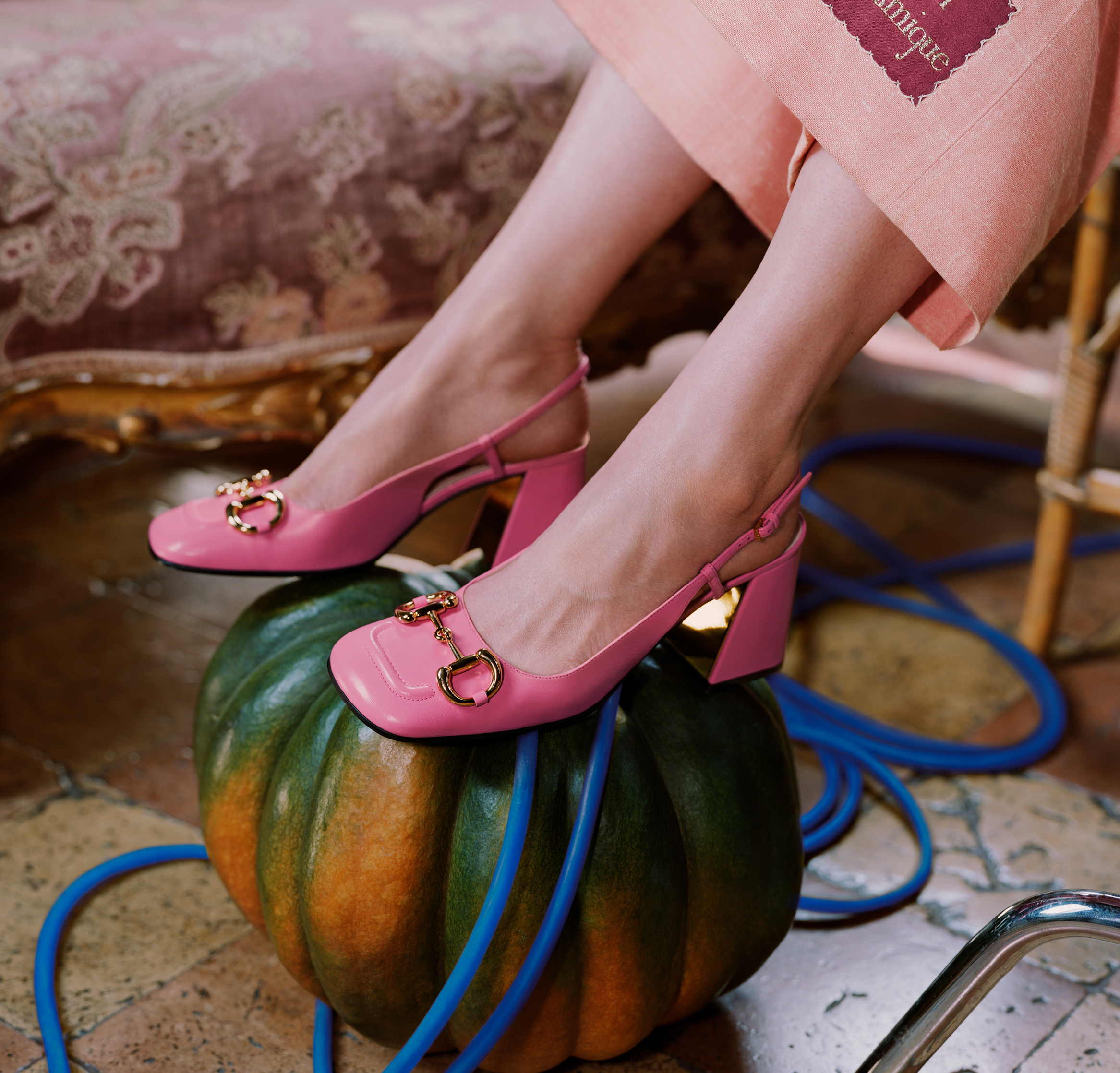 Photographed at two locations in Rome — the grandiose Palazzo Sacchetti and the graffiti-covered Campo Boario area — Alessandro wanted it to be all about juxtapositions: real people wearing high fashion, electric wires against organic vegetables, decadent interiors versus the great outdoors. "What happens to the relation between reality and fiction when prying eyes sneak into the mechanisms of the production of an image?" he asked. "What happens to fashion, when the true goes back to being just a moment of the false?"
In the new issue of i-D, the designer sat down with editor-in-chief Alastair McKimm to talk through this unforgettable year, and the monumental changes he's made at Gucci. "Change, whether big or small, means something new is happening, which is exciting," he said. "This really is a time that everybody will remember forever. I'm not very nostalgic. I love the past but I'm not nostalgic. The past is just a beginning. I don't think things will ever be exactly the same as they were before."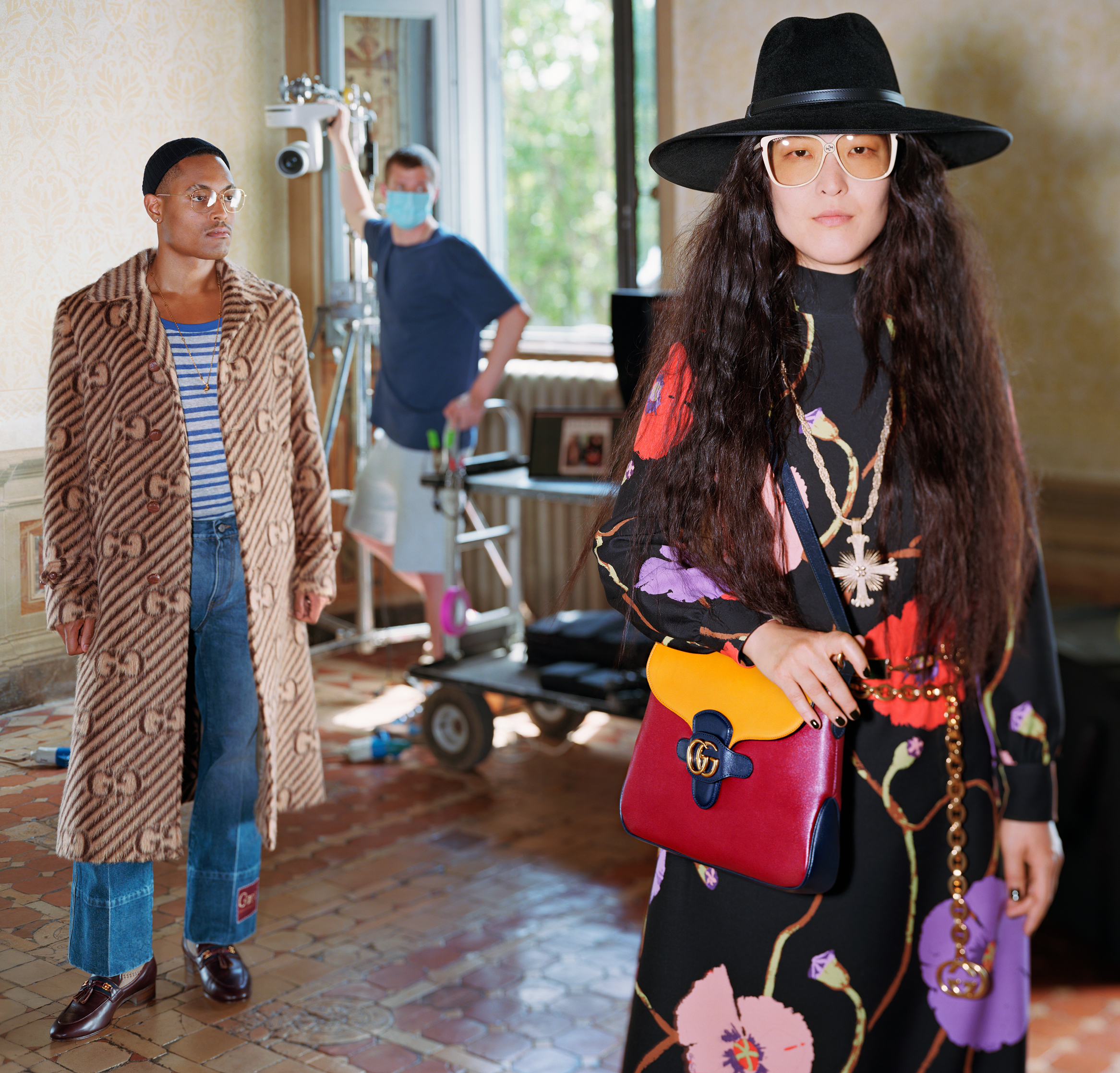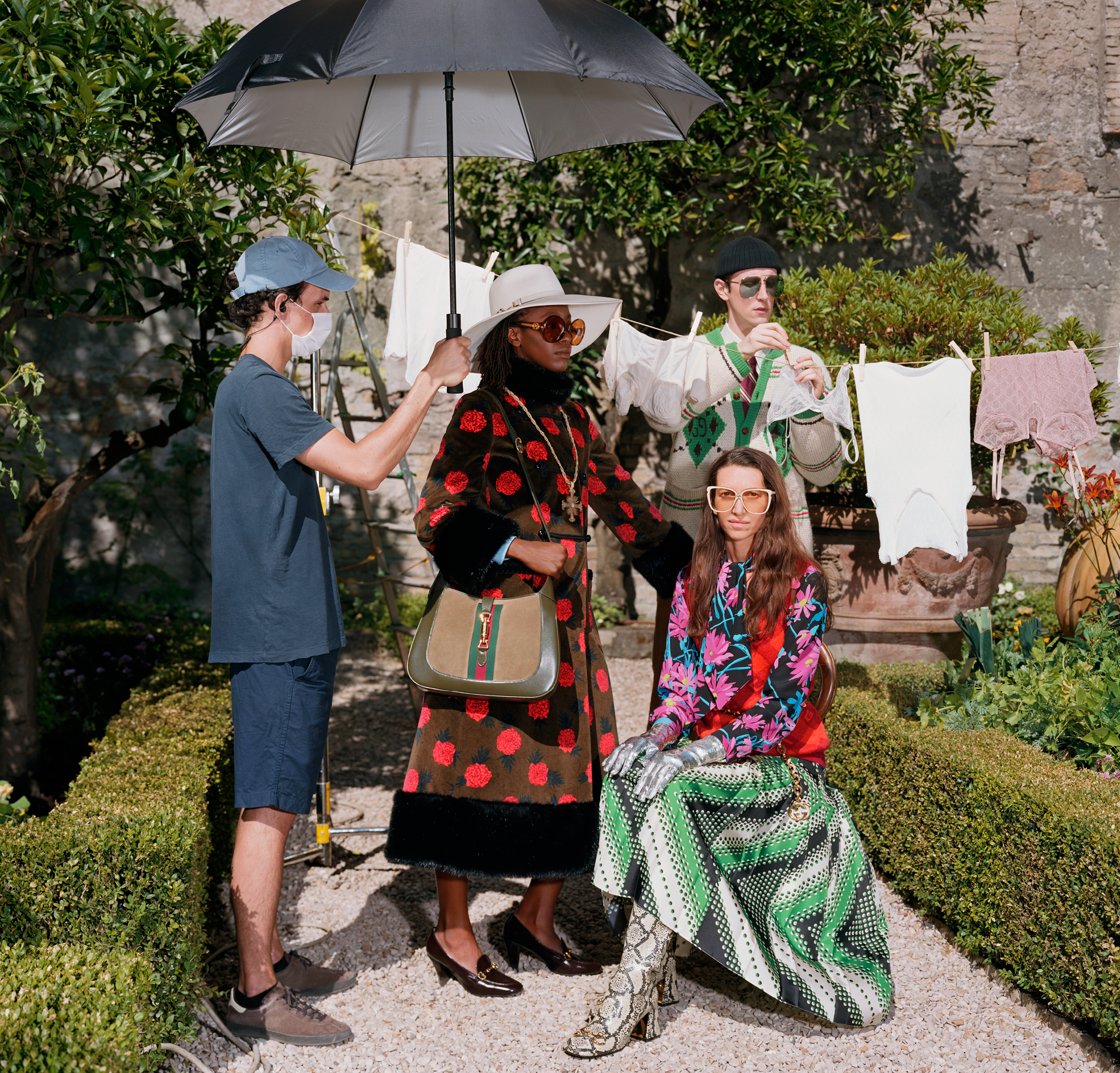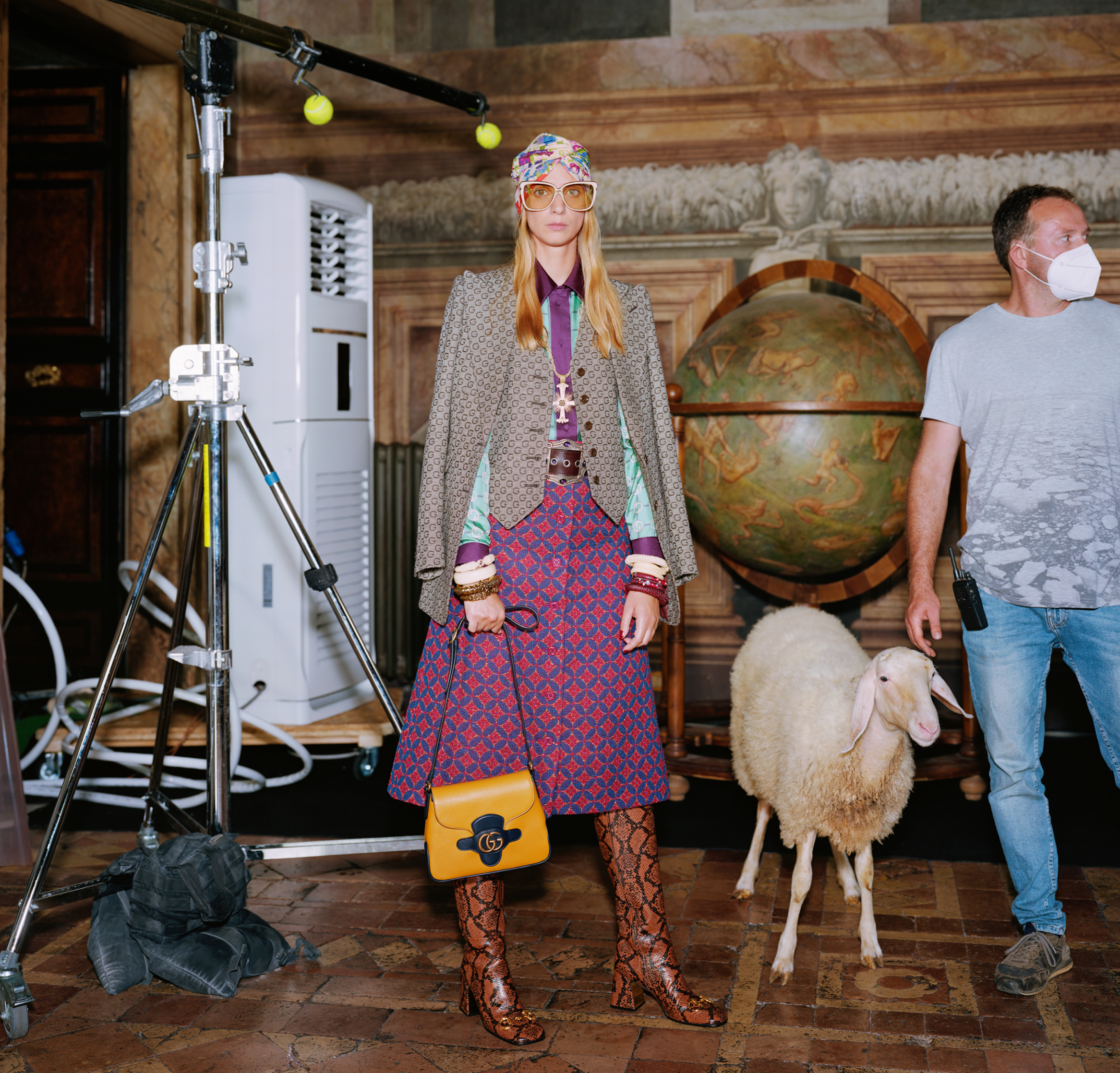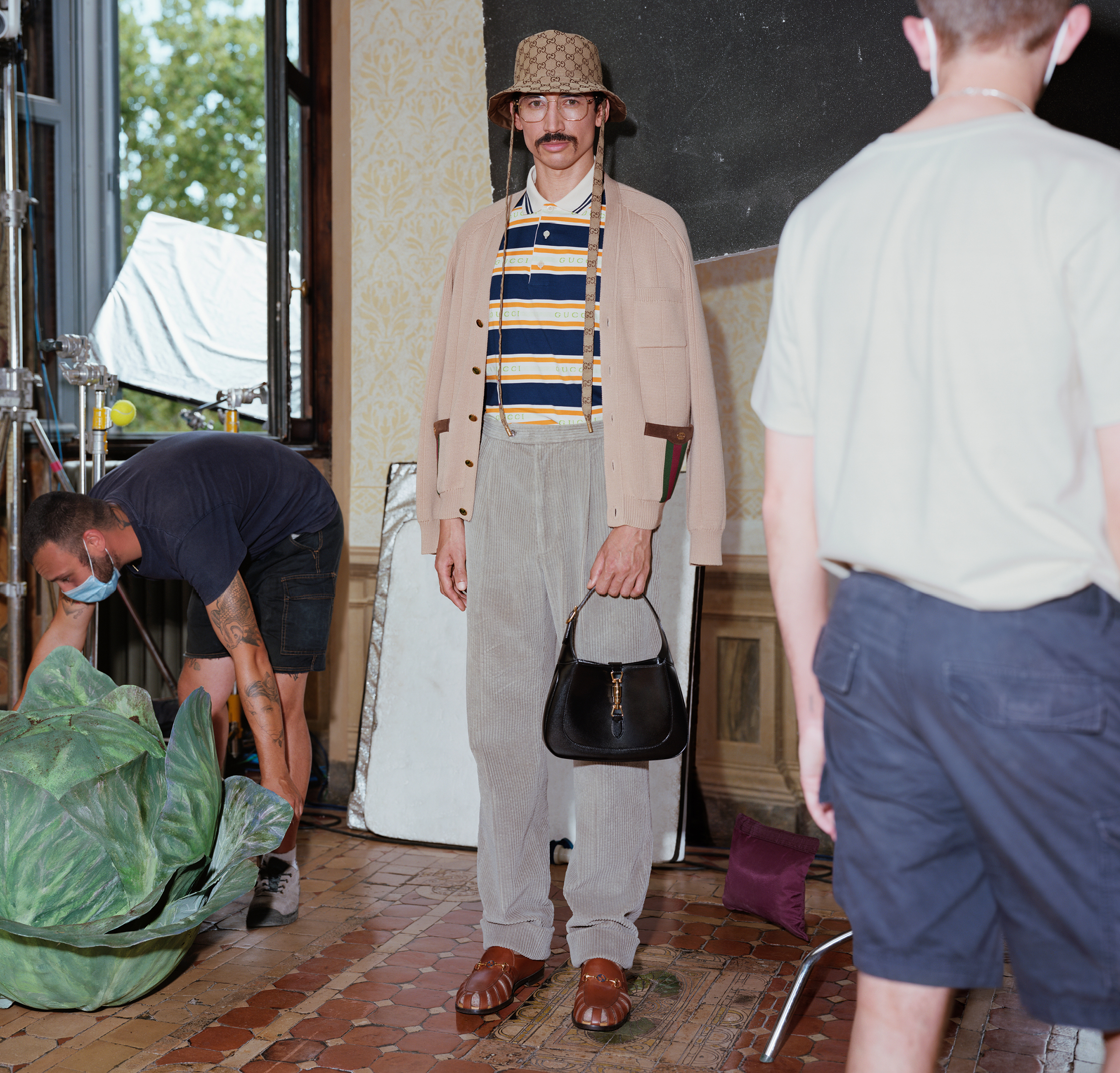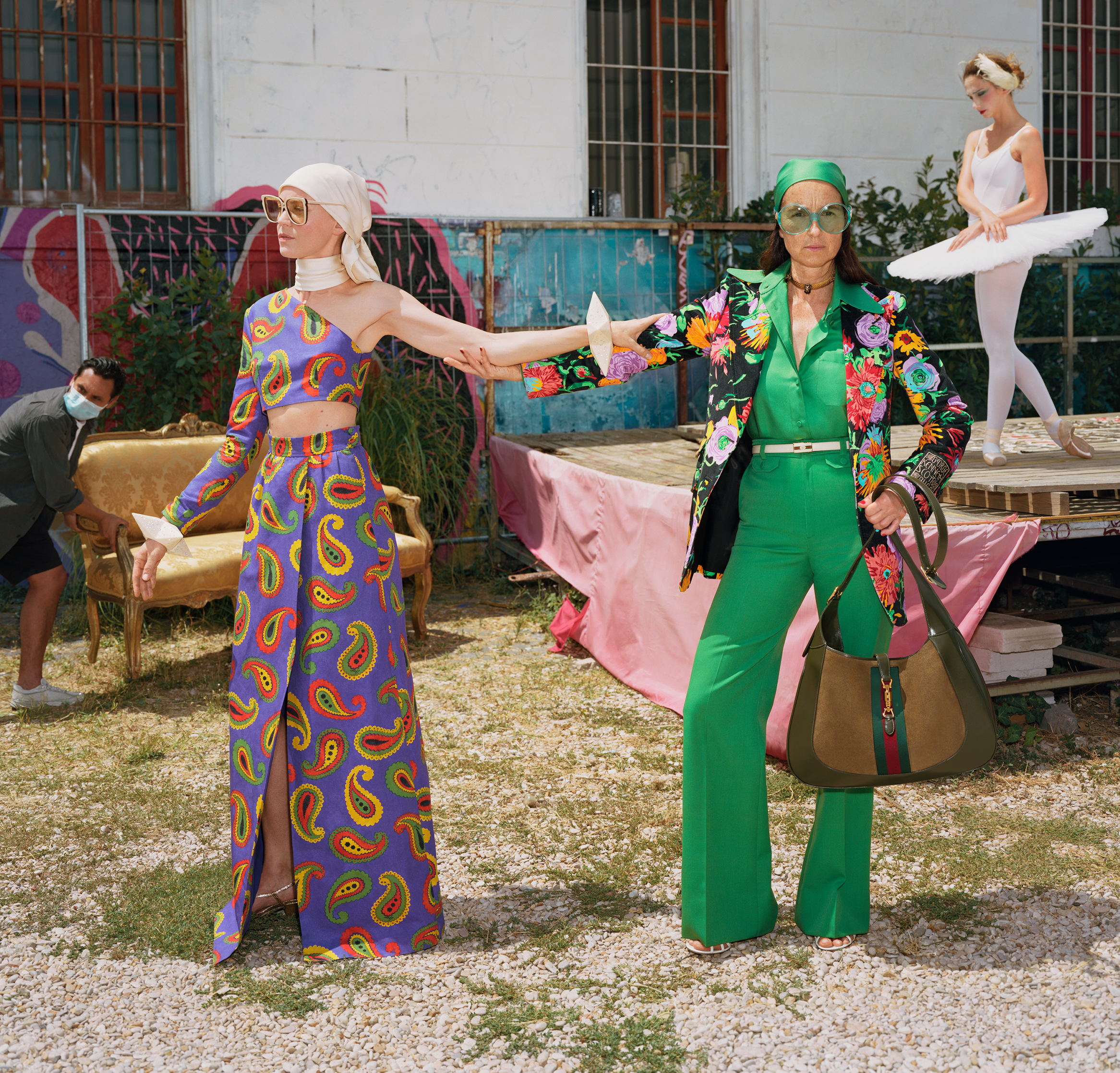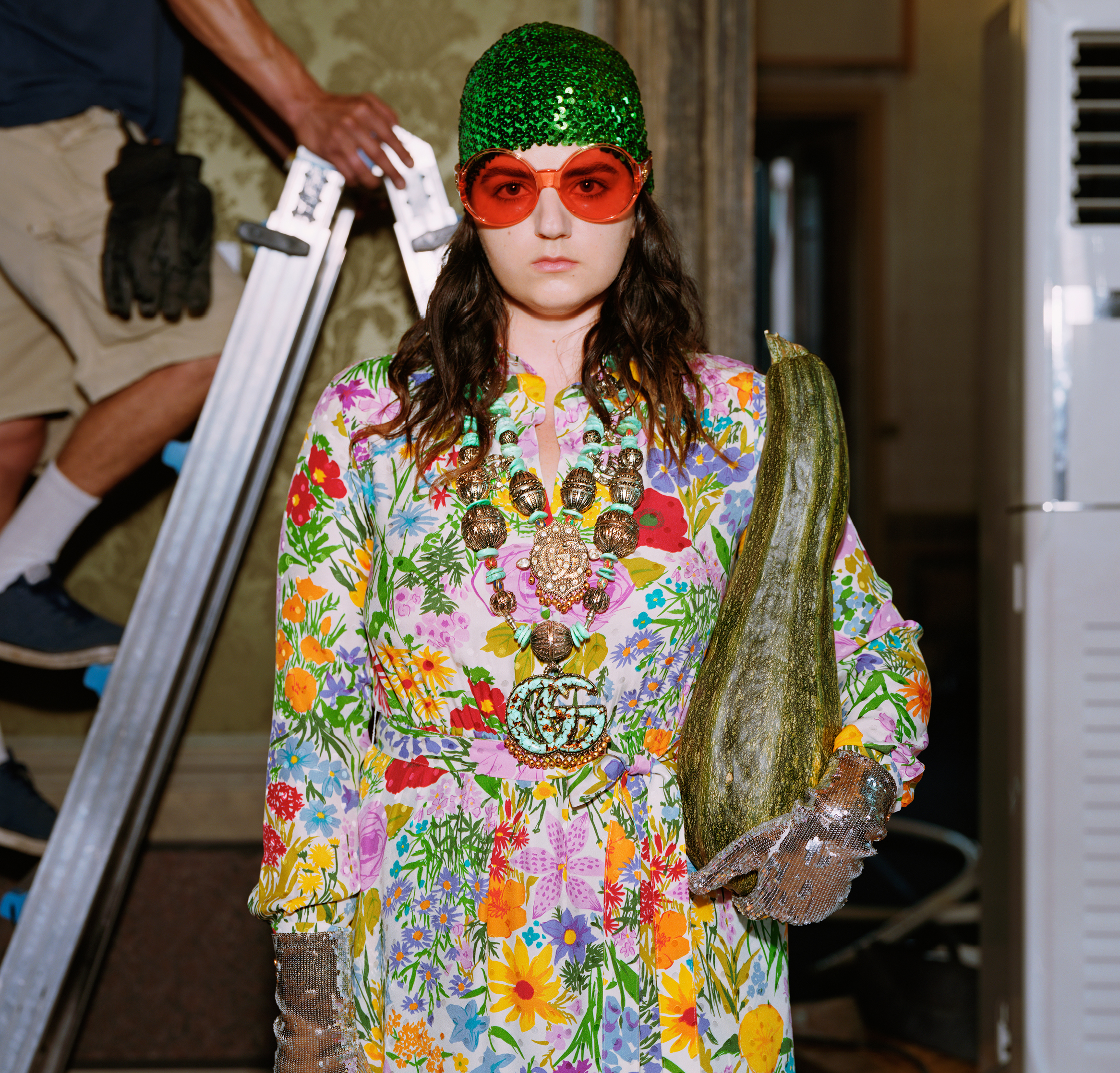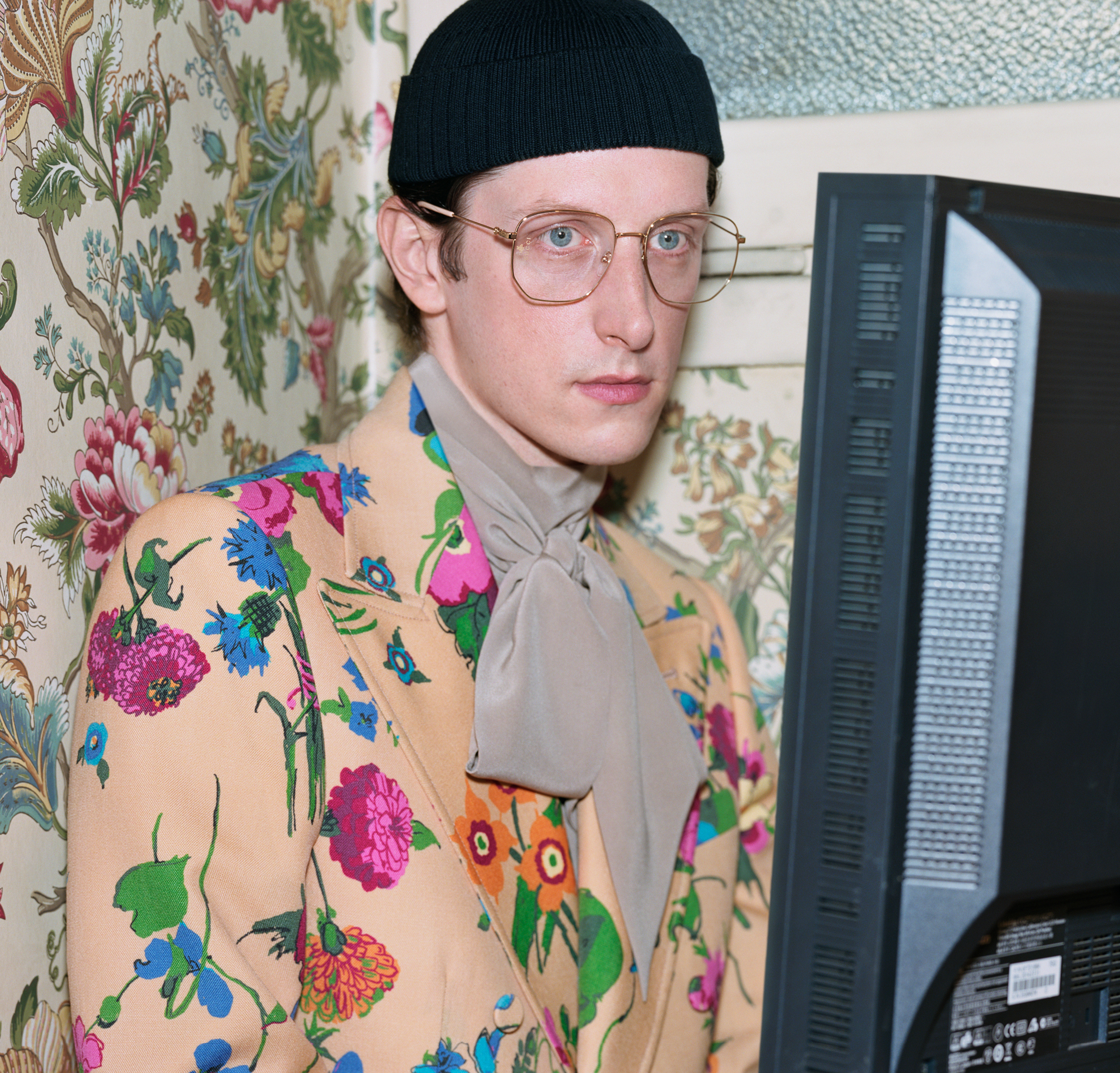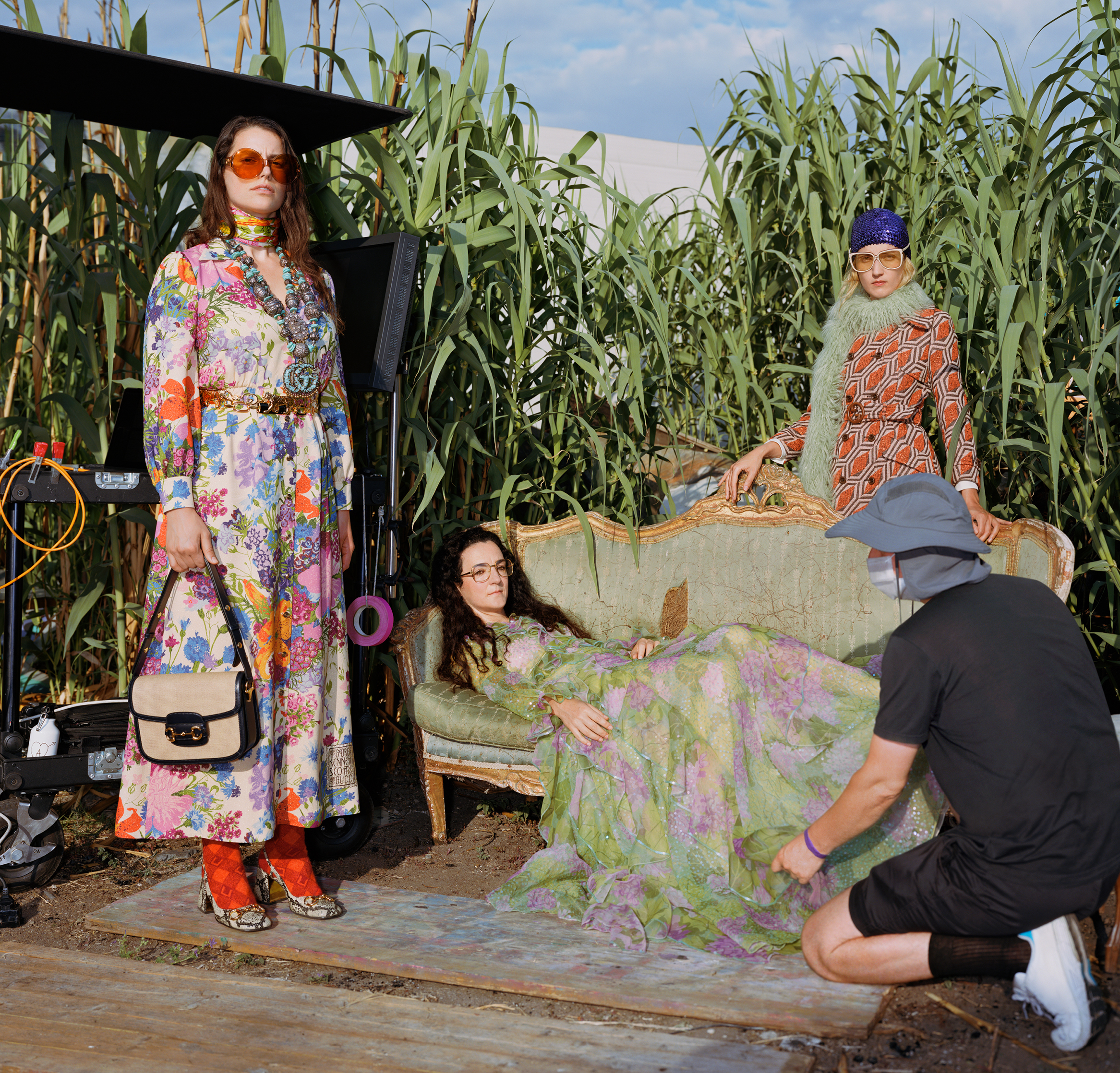 Credits
---
Creative Director Alessandro Michele
Art Director Christopher Simmonds
Photographer Alec Soth
Film Directors Damiano and Fabio D'Innocenzo
Locations: Palazzo Sacchetti and Campo Boario
Music Credits
"Mani Meme" Pas De Deux
Written by De Nota
Arranged & produced by Walter Verdin
Tagged: