Photography Jochem Van Grunsven
Why you'll never see AMI's Alexandre Mattiussi do a digital show
The founder and creative director of the French brand tell us how he's merging lockdown comfort and Parisian chic, and why he'll always prioritise the runway. 
Photography Jochem Van Grunsven
Against the backdrop of the pandemic, only nineteen brands stuck to staging physical shows during this most recent Paris Fashion Week. Among them was Parisian label AMI, whose creator, Alexandre Mattiussi, was eager to present his SS21 collection on a cast of models whose eclecticism was mirrored in the silhouettes you'll find in this season's wardrobe.
With grounding garments in a sense of reality as one of the brand's key objectives, Alexandre decided to focus on themes of human interaction and creative energy. By choosing the quays of the Seine by nightfall as the set, guests were able to take in the spectacle from a boat on the river, while curious passers-by could watch on from a bridge above. It was fittingly symbolic, given that celebrating Parisian style has been at the heart of the brand since its inception. Ahead of the show, Claire Thomson-Jonville, i-D France's Editorial Director, caught up with Alexandre to hear more about the meanings behind the clothes.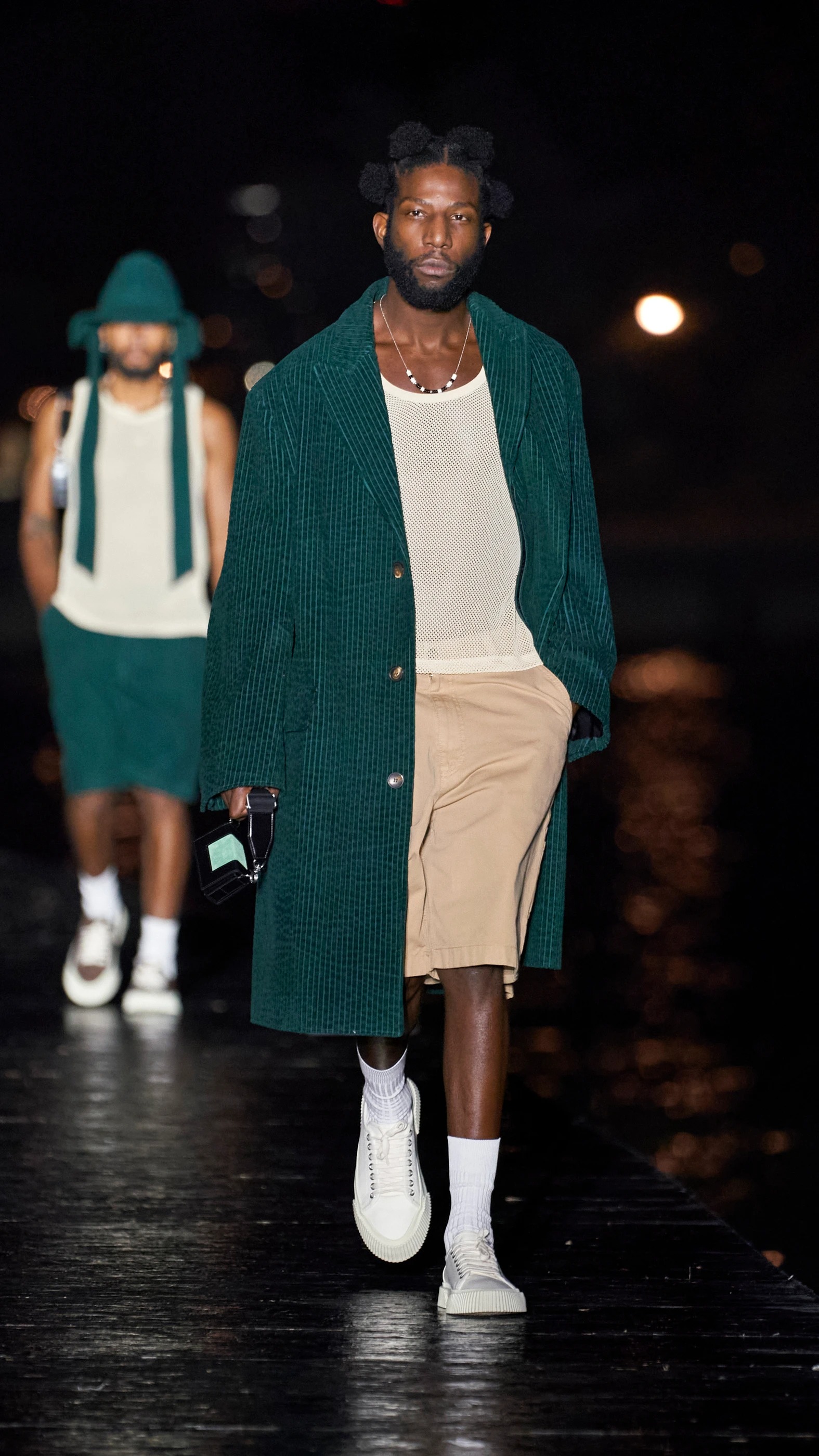 Hi Alexandre! So, you decided to combine menswear and womenswear this season. What was your starting point for the collection?
Alexandre Mattiussi: Lockdown. The whole team was at home while I was at the office, and we had to improvise a collection. I say improvise because the factories and fabric manufacturers were closed when we started working -- we were supposed to show during Paris Fashion Week Men's in June, but we quickly realised that wouldn't be going ahead. I didn't want to do digital, I thought it would amount to a drop of water in the ocean and wouldn't have the desired effect.
I still believe that runways are the best way to show a collection -- it's physical, the models move. It's the perfect context in which to understand and understand clothing and silhouette. And then there's a sense of history, the music, the lights. For me, digital is something that comes later, rather than at the beginning. These have been our values ​​for nine years. Ami dresses people around the world in a cool, sophisticated, real wardrobe, so it was very important for me to maintain a sense of reality.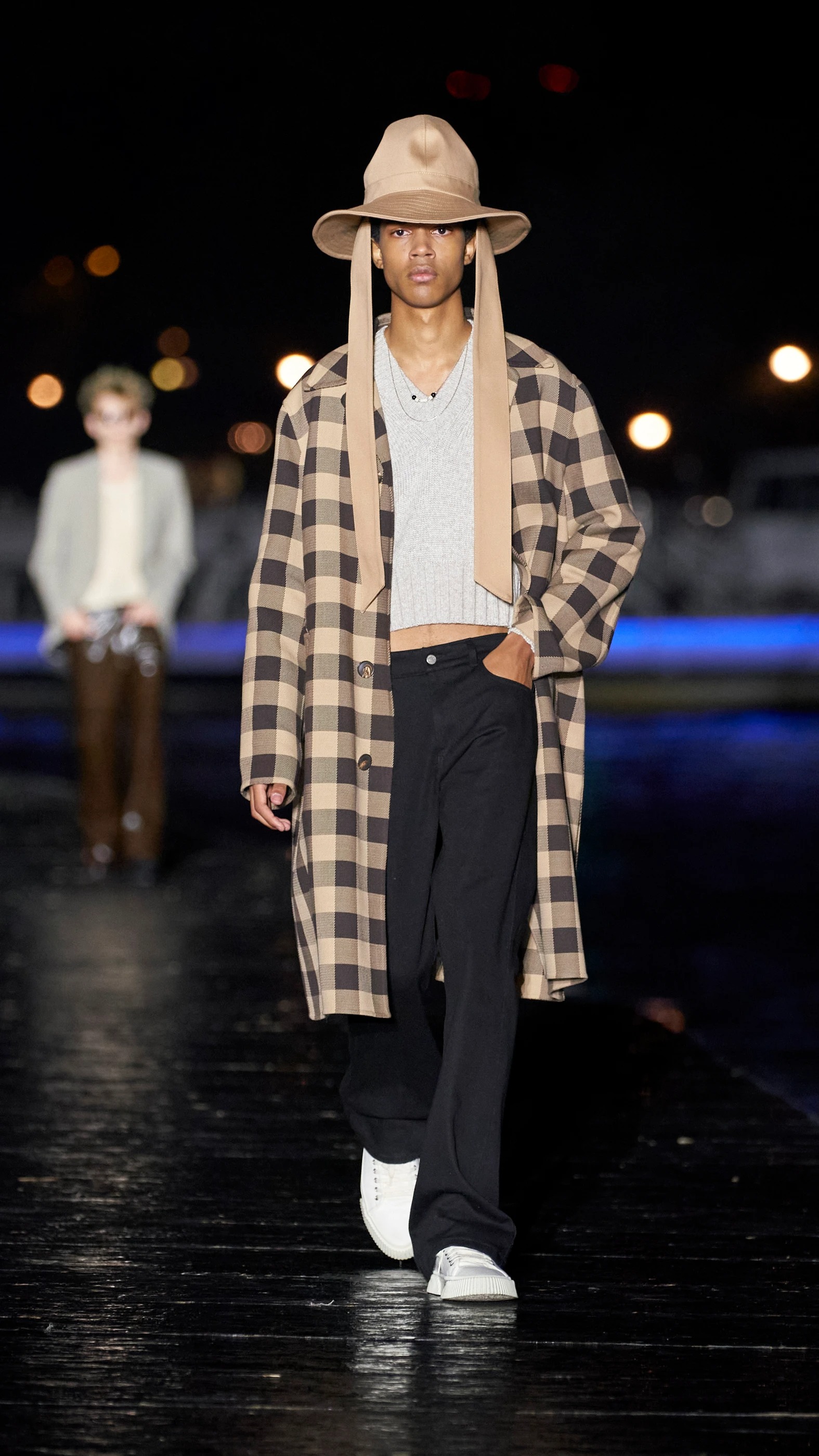 Lockdown has certainly changed how we dress and we've all had to adapt our looks to our new daily lives. Did the period we're living through influence your creative process and the design of this new collection?
Yes, I think so. It's there in the simplicity, the colours, the materials. But there's also this very sophisticated side at the same time, because I knew I wanted to show at night. And I knew early on that I wanted to maintain a certain sophistication, especially where the womenswear is concerned, which is still a 'work in progress', shall we say. Something a little Belle de Jour à la Catherine Deneuve, but super romantic at the same time. It's a very Parisian collection. I'm always trying to show the essence of Paris, asking myself: "What is French style? And what's Parisian style within that?" And I think I'm one of the few to do that. I wanted to bring some night-time energy to that, something reminiscent of the era of Le Palace in the 80s -- to bring some beauty back into our closets, basically.
There are clothes everywhere, and too many of them. If you invest in a garment it should be for a long time. If I make this cognac trench coat, I want it to be something you'll wear for ten years, so it has to be impeccable. It's about working with the idea of a wardrobe: there are plenty of things in a wardrobe: a navy blue coat but also a tuxedo, a pair of tracksuit trousers, and a sweatshirt you've been carrying around for 20 years.
Even with the casting, I wanted to bring back a whole generation of kids that I haven't seen in a long time. I was starting to become a bit bourgeois, and I find that there's nothing worse for a designer than that -- all of a sudden, you find yourself cut off from the rest of the world. I don't want to talk about inclusivity for the sake of it -- I don't want to fill in columns and tick boxes. I want energy. I've always been inclusive, and today I want to show people who you don't usually see on runways in mine.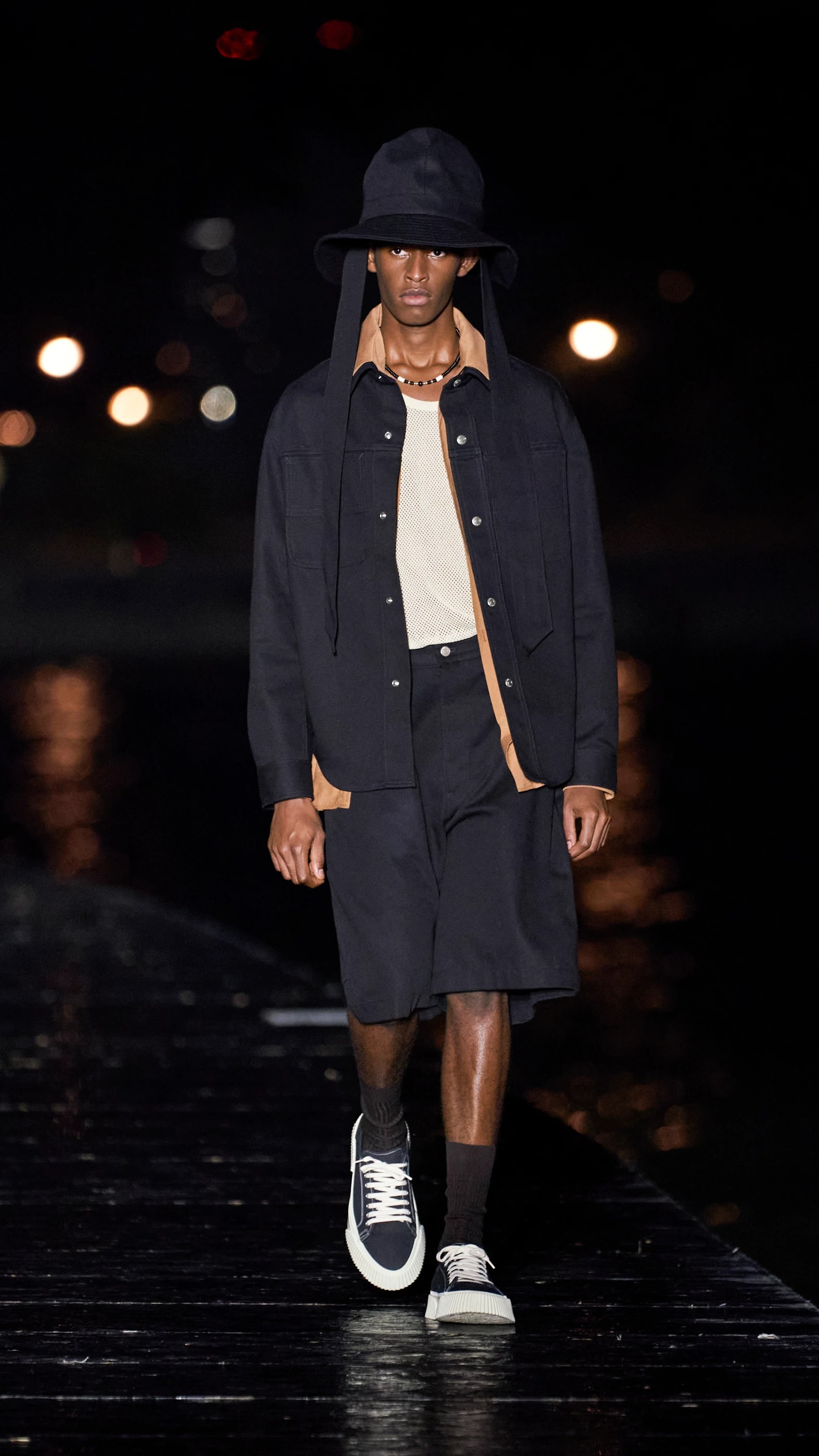 Would you say that your creative approach and the way you design has changed much over the years?
I would say it's been more about the feeling of freedom, of knowing myself better, of maturing. I was forty years old last week so it's also been about saying that I've had plenty of experiences and that I feel good about myself. I worked on myself, on my body, and I'm in love. I've never believed in tortured creation, in suffering. I make clothes. Since I don't put pressure on myself, I think lockdown has reassured me that everything is fine, that we are doing beautiful things. It's important to stay humble, to stay connected to each other, to be kind and polite. I also took care of my teams -- I have 160 employees now, who I still had to manage throughout. I think that was the most important thing for me, or the thing that changed my creativity. I'm more precise, faster and I'm straight to the point.
Tagged: