Photos from the anti-racism protests in Amsterdam
Thousands took to the streets yesterday, in solidarity with the US and in protest of racism in the Netherlands.
All photography Desiré van den Berg
Yesterday afternoon thousands came together on Amsterdam's Dam Square to protest racism and police brutality, in solidarity with Americans protesting following the murder of George Floyd. Despite being announced just one day before, by Dutch anti-racism collectives -- including Stop Blackface, Black Queer & Trans Resistance Netherlands and Kick Out Zwarte Piet -- the turnout was mammoth. Crowds marched through the square chanting "Black Lives Matter", holding placards and raising their fists to the sky.
Addressing those gathered, organisers, community workers and activists spoke about the importance in condemning racism at home and across Europe, not just in the US. Explicit references were made to Zwarte Piet, the black racial caricature that is part of December's Sinterklaas celebration, which protesters have wanted abolished for decades.
In the wake of the protest, a backlash has ensued, stating that the gathering posed a threat to national health since the country is just emerging from its state mandated lockdown since June 1. Many feel, however, feel that social distancing is no longer a priority in the face of a pandemic of state violence that continually takes the lives of black people. For those unable to participate and wish to support online, here is a list of fundraisers that are working on the ground and need your donations.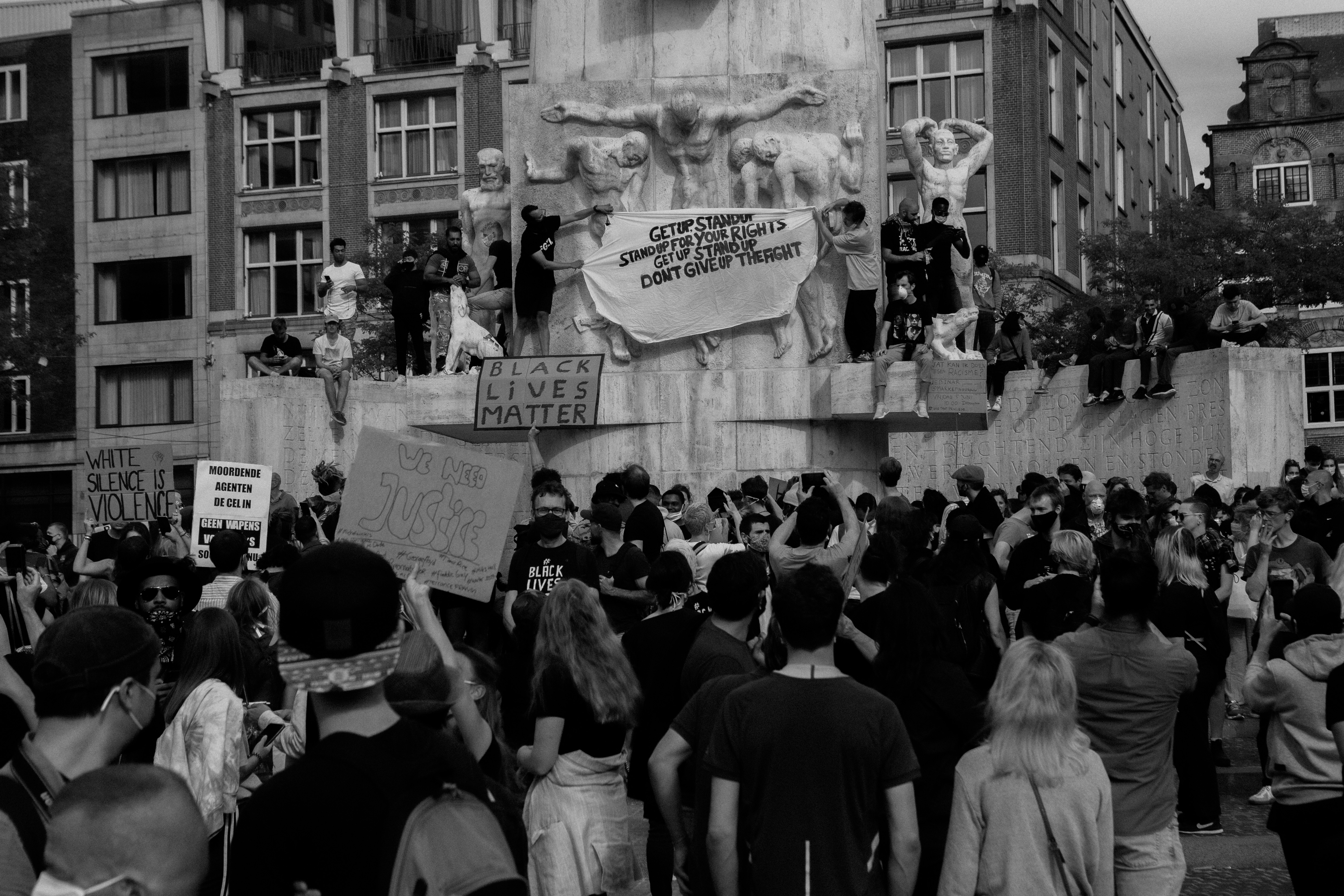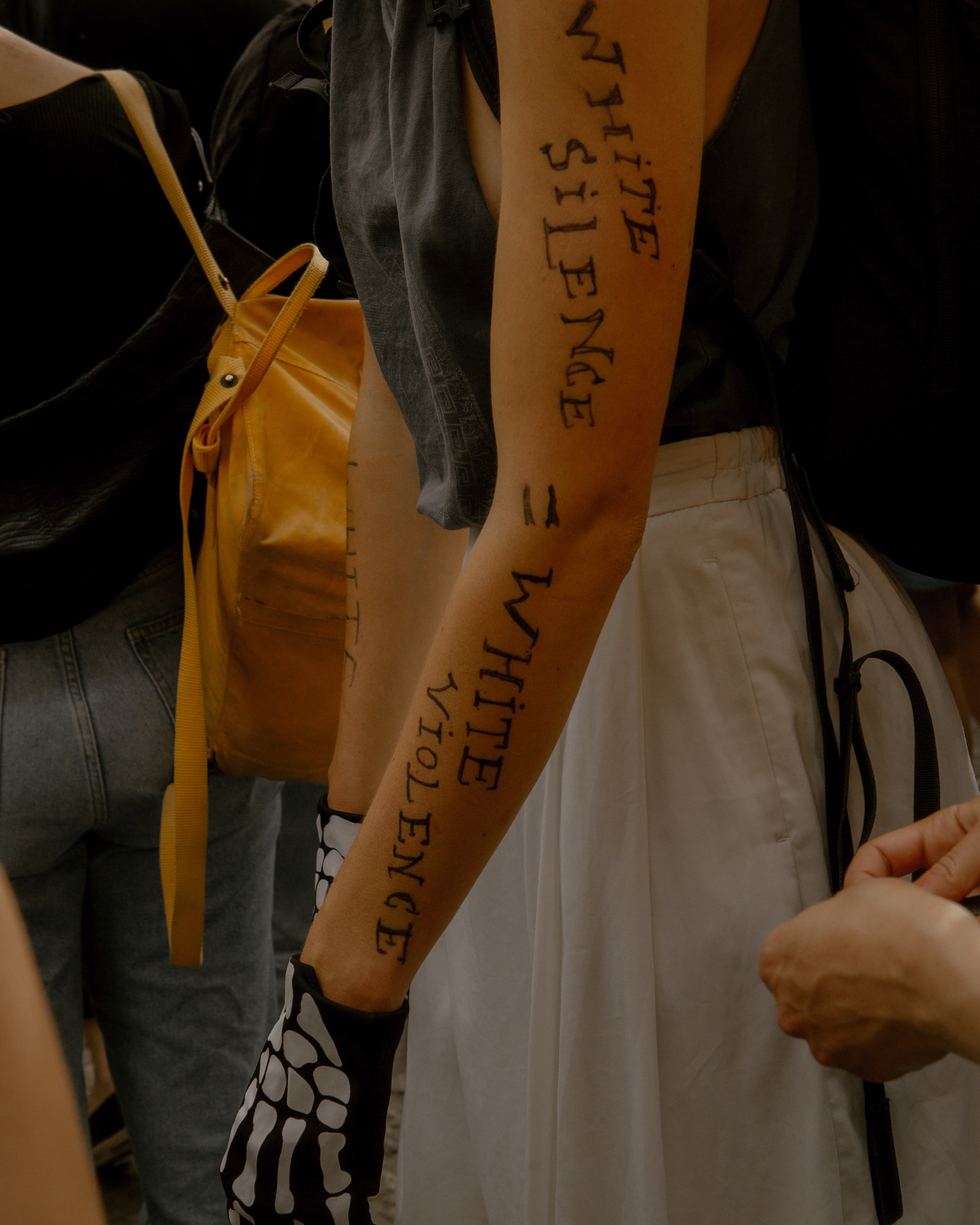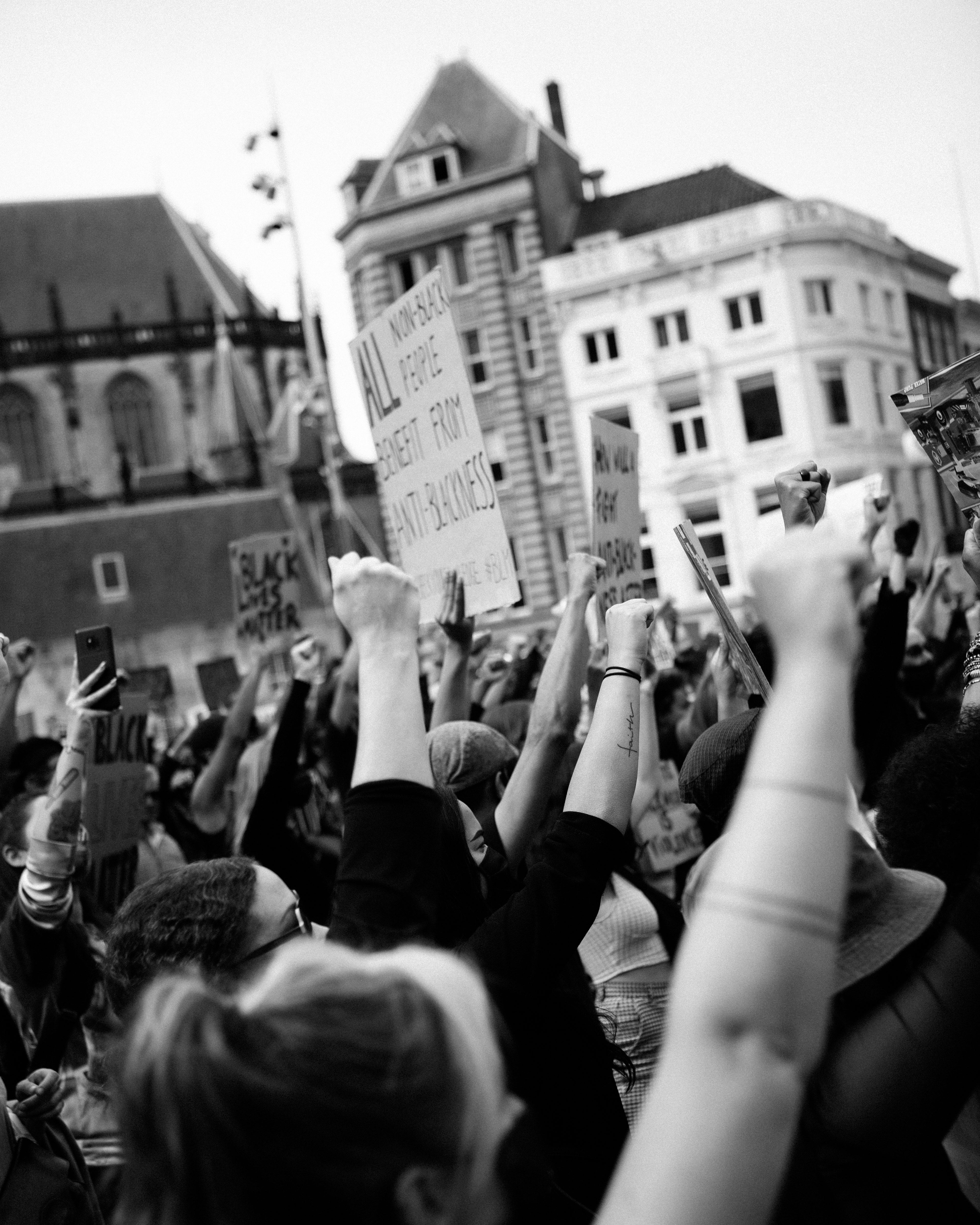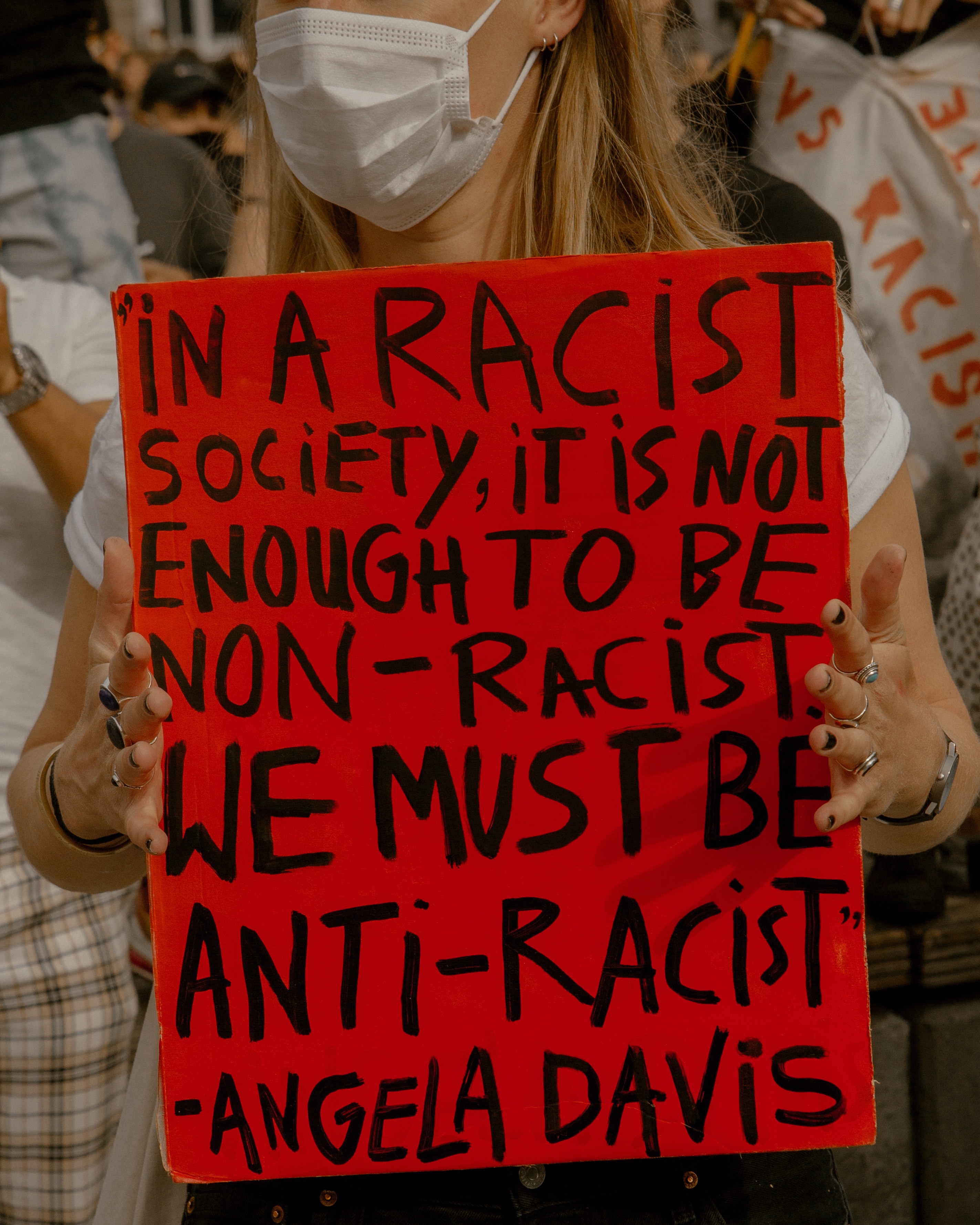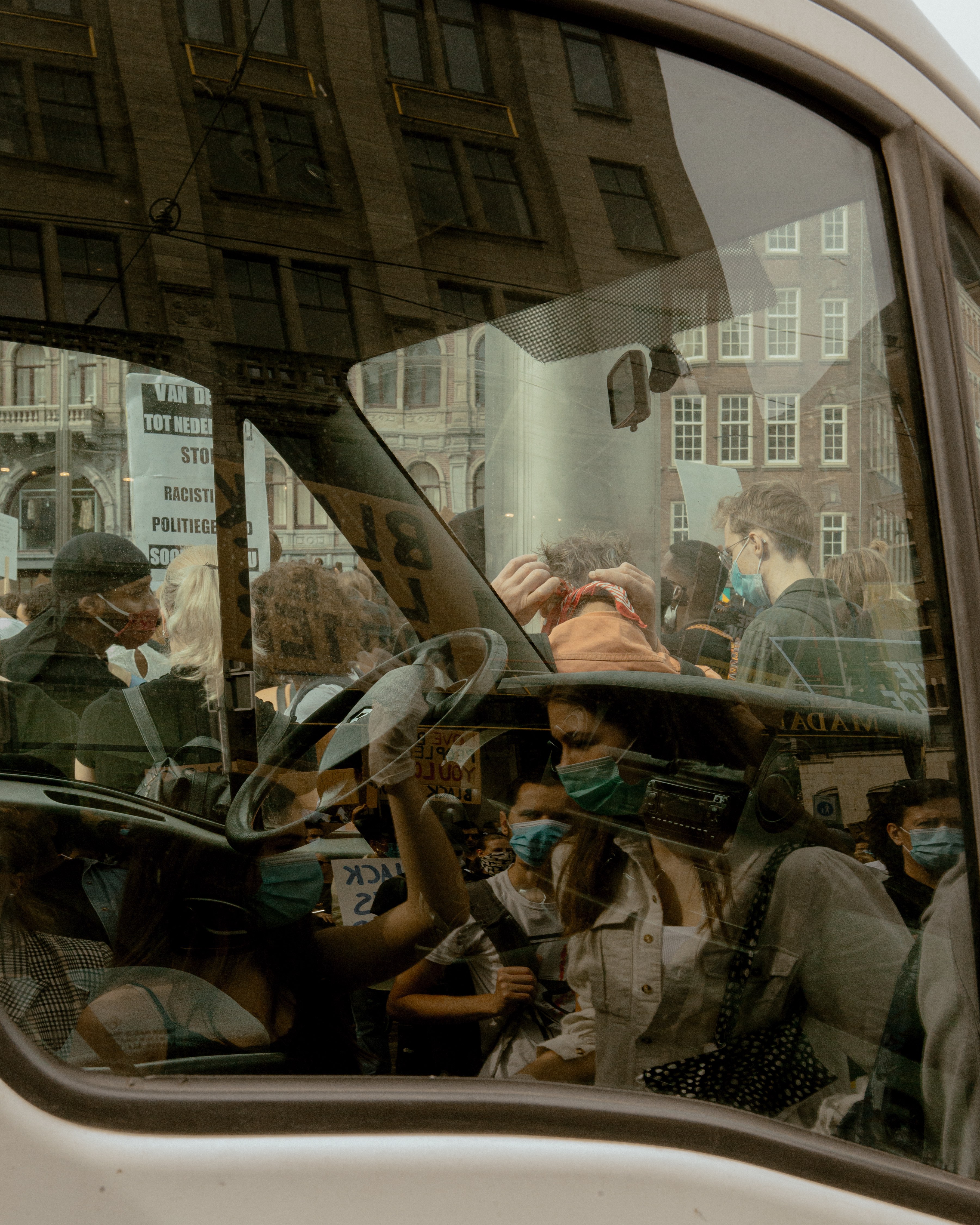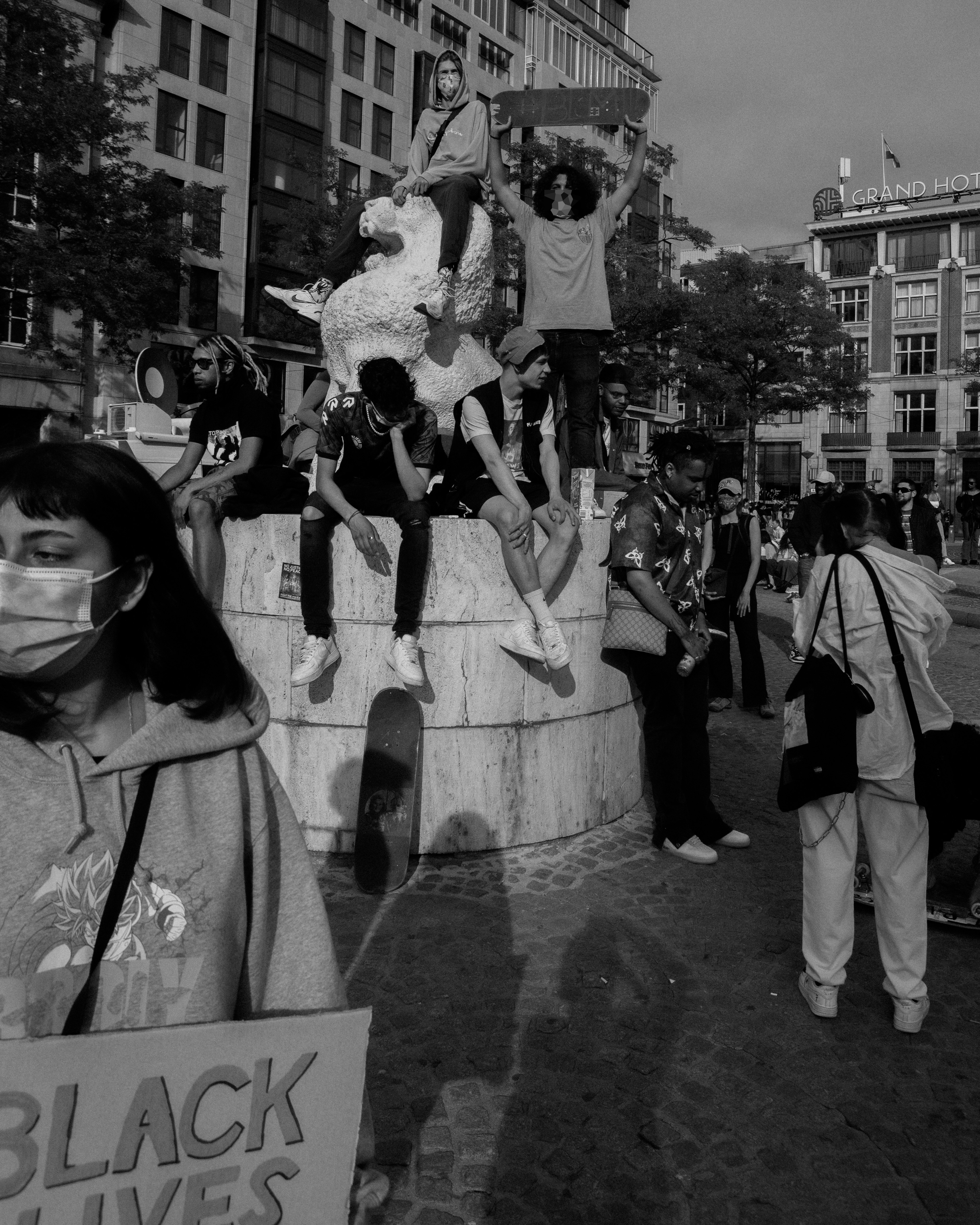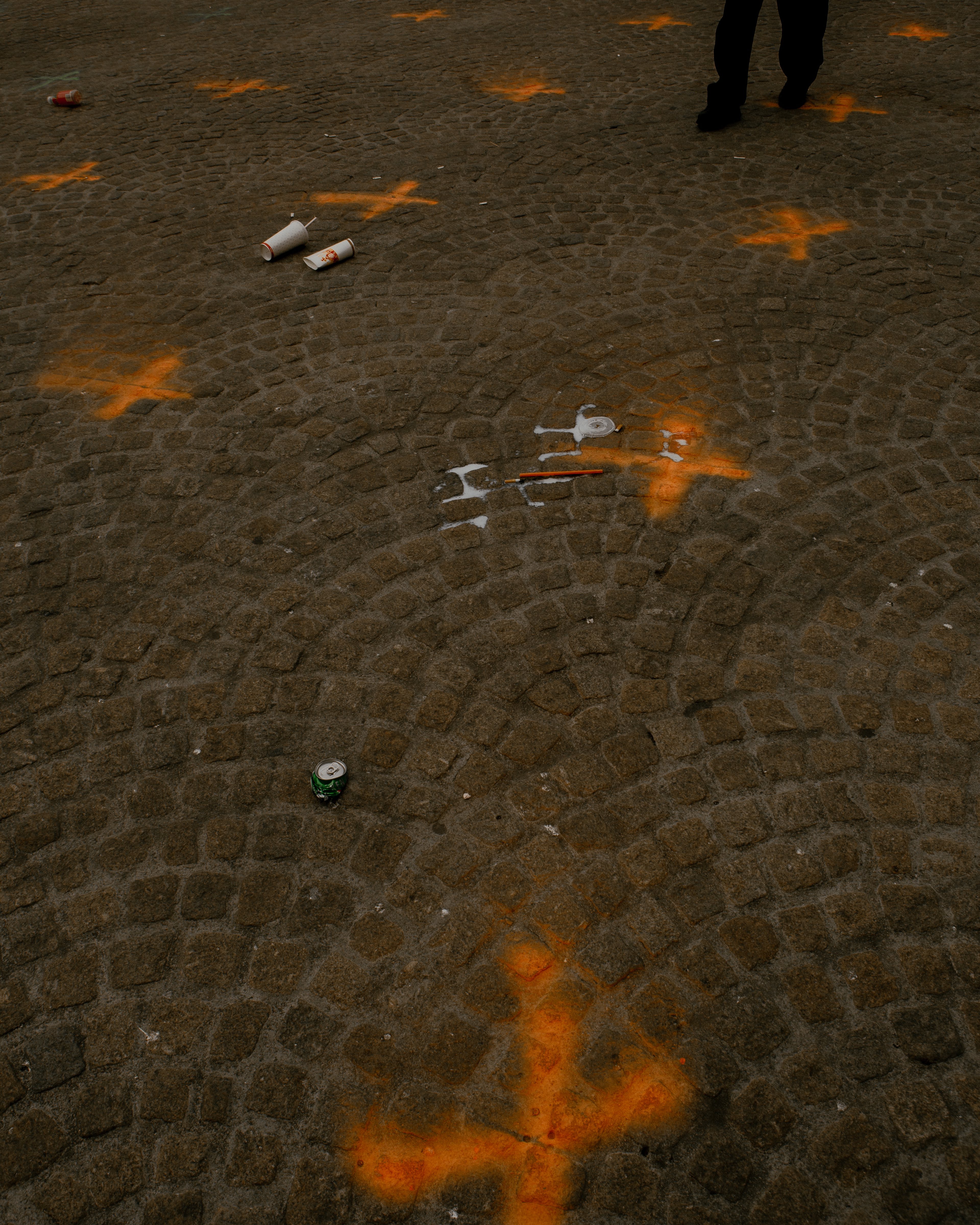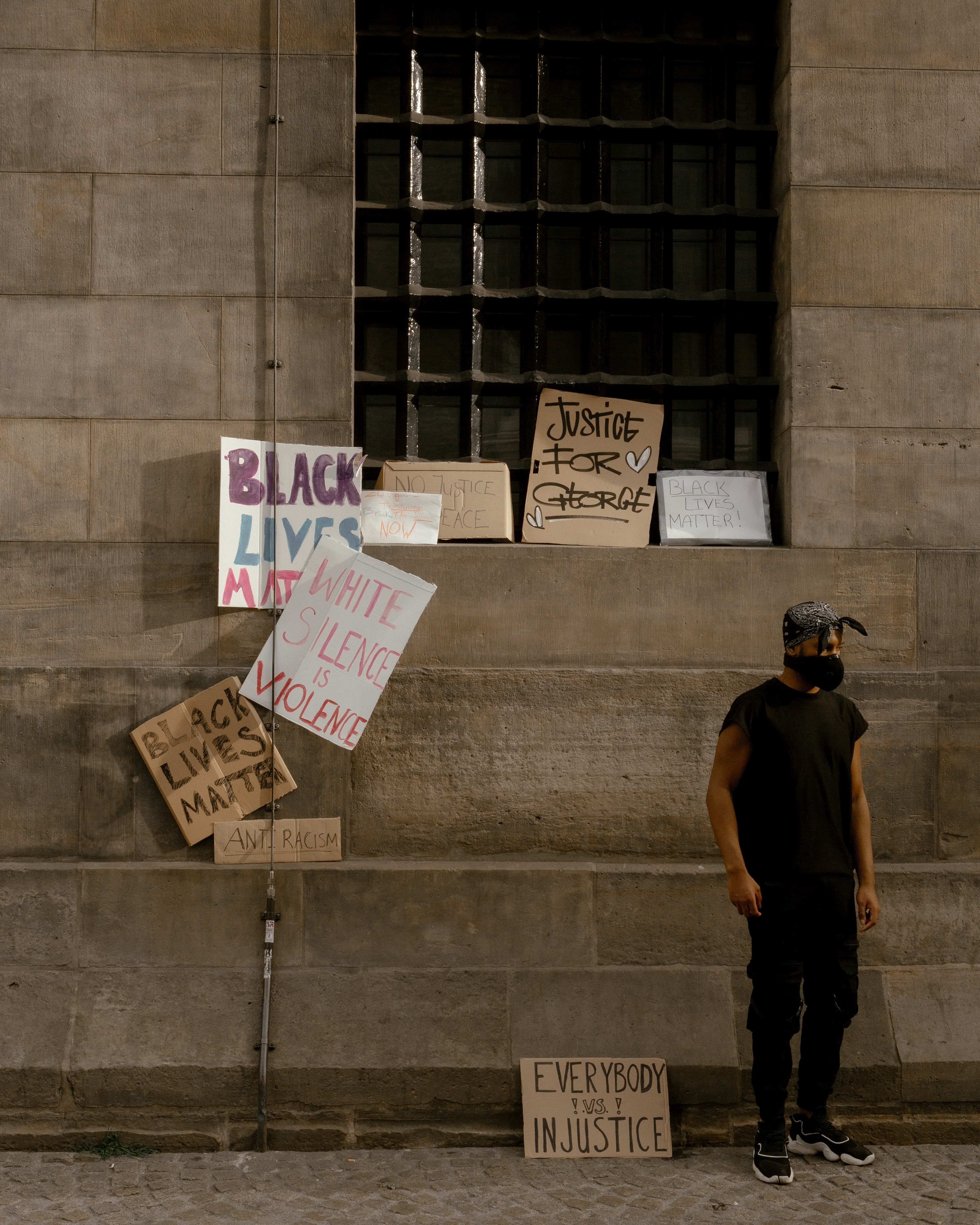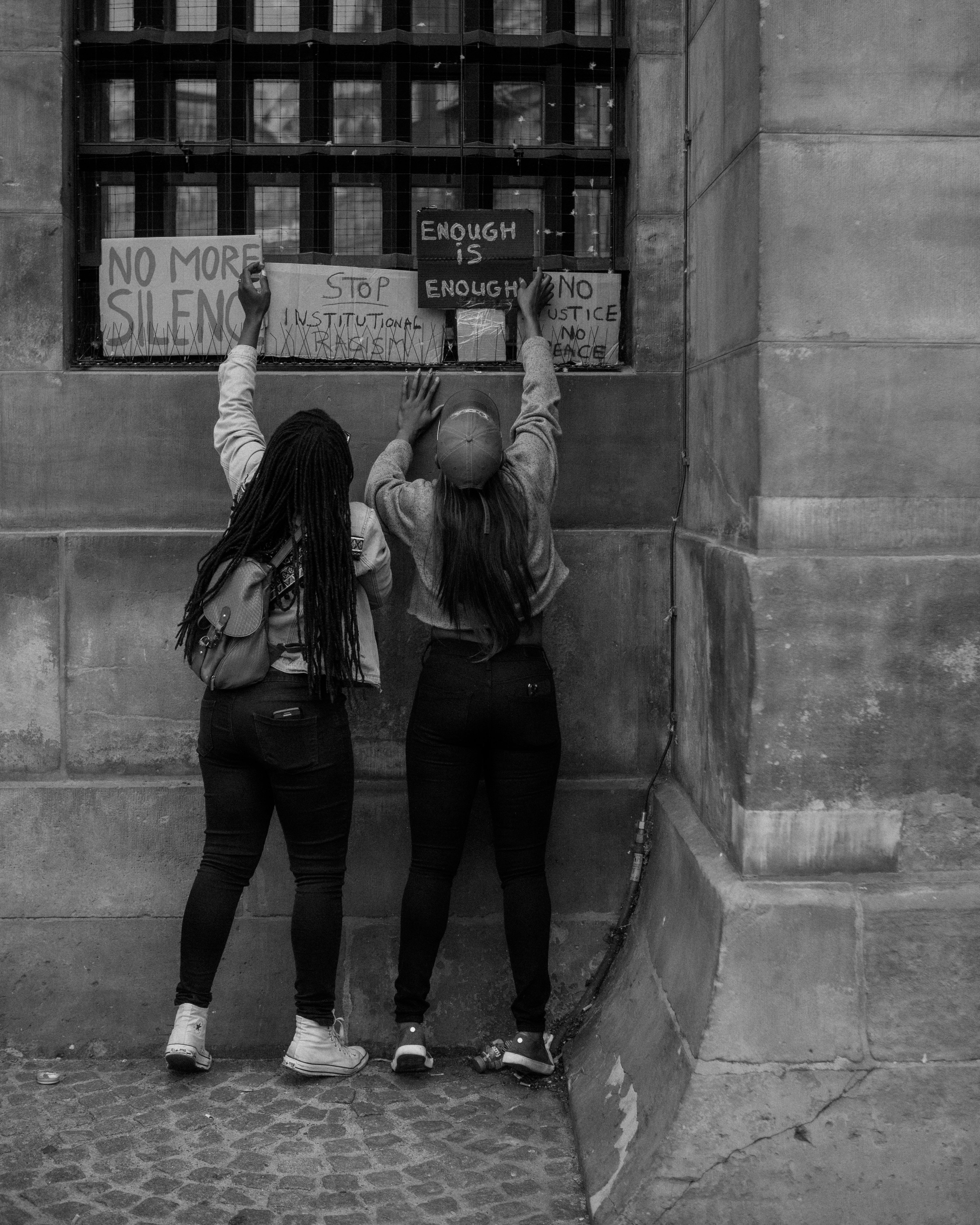 Credits
---
Photography Desiré van den Berg