Awa Kanté: "We need to get rid of this capitalist, cis-hetero-patriarchal, white supremacist society"
The 23-year-old queer afrofeminist feels strongly that our current system should never rid those it does not favour of their joy.
|
21 September 2020, 12:47pm
This story originally appeared in Up + Rising, a celebration of extraordinary Black voices, and is the first chapter of i-D's 40th anniversary issue (1980-2020). i-D chronicled over 100 activists and artists, musicians and writers, photographers and creatives, in Atlanta, Baltimore, Minneapolis, LA, London, New York, Paris and Toronto.
I dream of a world where Black lives matter. All Black lives: women's lives, LGBTI+ lives, disabled lives, undocumented lives. I want to live in a world where Black children can grow up loving themselves without being negatively impacted by Eurocentric standards of beauty. I want to grow up in a world safe enough that no one would be forced to risk their life by leaving their homeland. I want to feel safe in a world where we don't have to wake up seeing the life of a Black person brutally taken once again.
To wake up in this world, we need to get rid of this capitalist, cis-hetero-patriarchal, white supremacist society. What I know to be true: it's okay to feel overwhelmed, sad, or angry. Especially in these uncertain times. So please, allow yourself to take some rest, and remember, this system does not deserve to rob you of all your joy.
You are beautiful.
You are enough.
You matter."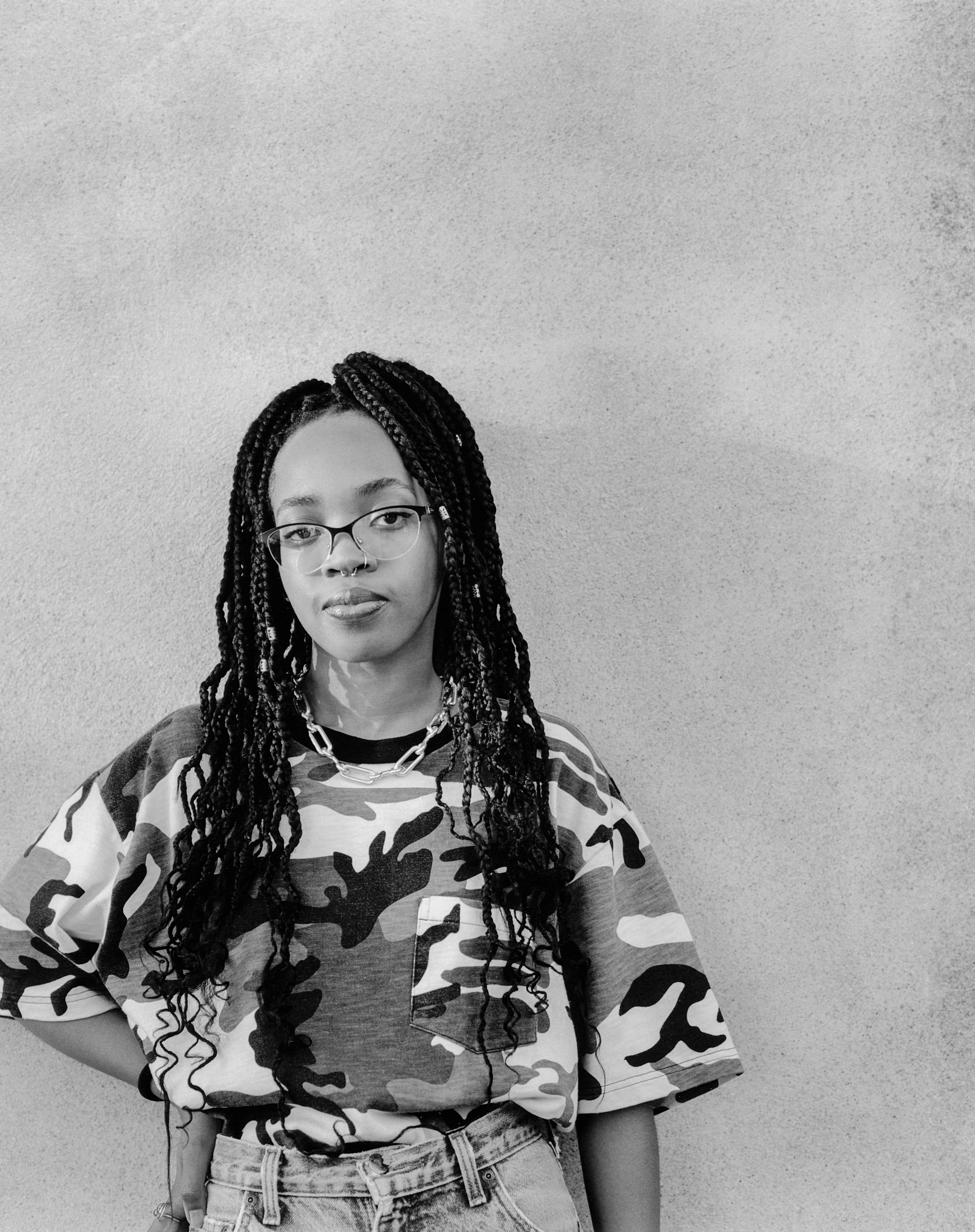 Credits
---
Photography Joshua Woods
Styling Dan Sablon
Hair and make-up Aurore Gibrien at Bryant Artists using L'Oreal hair and Dior make-up.
Set design Kaduri Elyashar.
Photography assistance Kyle Keese.
Styling assistance Latif Samassi.
Make-up assistance Ruben Mas.
Casting director Samuel Ellis Scheinman for DMCASTING.
Casting assistance Alexandra Antonova.