Rowin Amone: "A year ago, you couldn't have told me that I would be part of trans history"
Davys and Rowin on facing housing insecurity during the pandemic.
|
21 September 2020, 12:39pm
Rowin's story originally appeared in up + rising, a celebration of extraordinary Black voices, and is the first chapter of i-D's 40th anniversary issue (1980-2020).
i-D chronicled over 100 activists and artists, musicians and writers, photographers and creatives, in Atlanta, Baltimore, Minneapolis, LA, London, New York, Paris and Toronto.
"I've never wanted to be an activist. Not because I don't have the guts to stand up for what I believe in, but because I didn't truly understand what it meant to be one. The silent fear of being seen as a role model has always been a constant companion on my career and life journey simply because i didn't feel worthy enough.
Even after choosing myself in starting my transition, being chosen to lead powerful Black trans narratives, and receiving critical recognition for my contribution to art; I still didn't see the value in my voice or how it/I could even be influential to the progression of society. but through this pandemic and era of racial/social justice movements, I'm extremely grateful for those close to my heart that have reminded me that art is in fact activism. allowing yourself to be seen/heard/loved in the way you show up right now is more than enough.
You don't have to know everything and as long as you're open to expanding your perspective you're on the right track. As I'm getting acquainted with this different version of the person and society I once knew, I'm hopeful for a future where we can all be understood, accepted, and welcomed. Stop killing Black trans people!"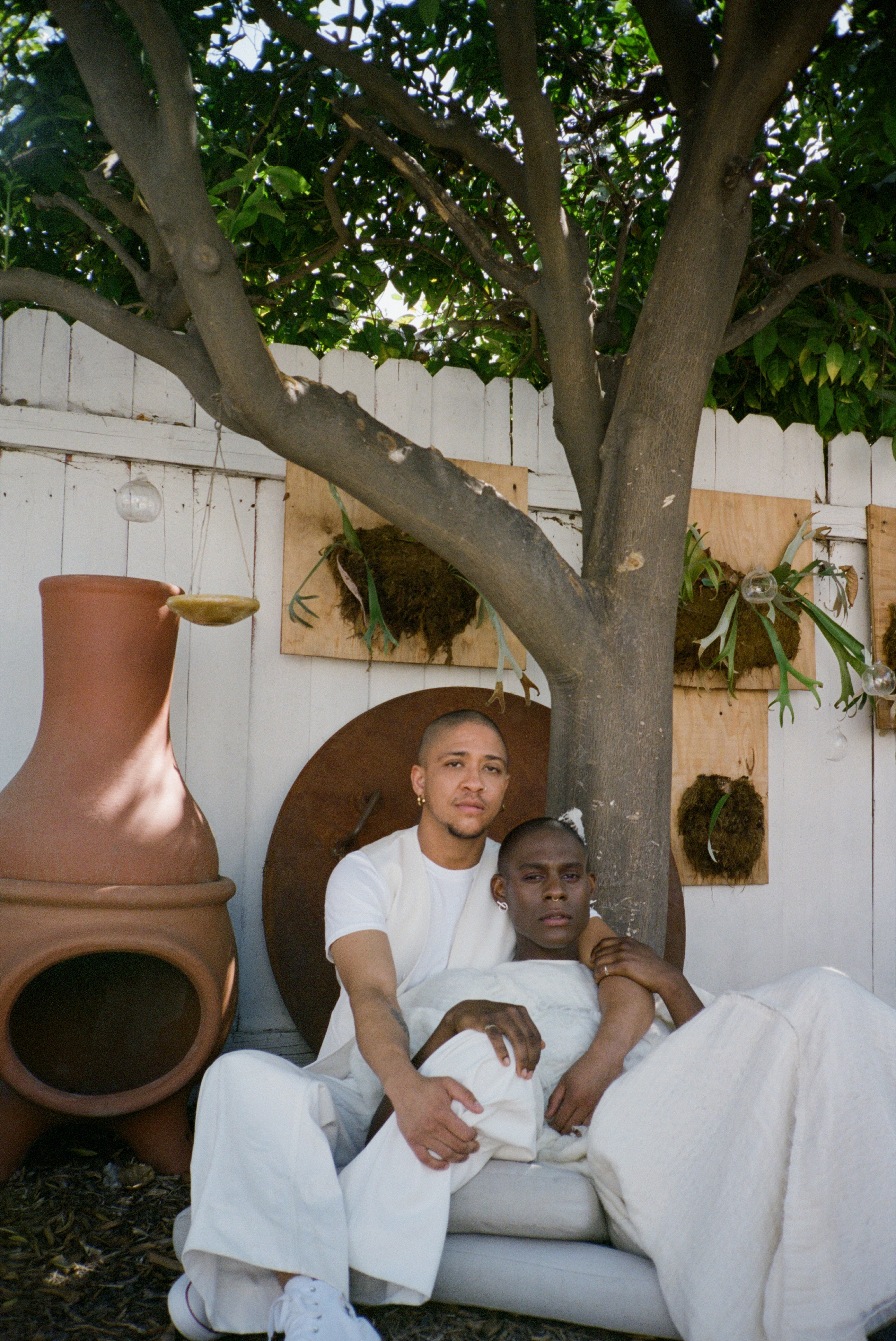 Credits
---
Photography Carlos Nazario
Styling Christine Nicholson
Hair Raina D. Leon.
Make-up Alana Wright at See Management using Fenty Beauty.
Styling assistance José Cordero and Marisa Ellison.
Casting director Samuel Ellis Scheinman for DMCASTING.
Casting assistance Alexandra Antonova.