LA creatives on the importance of authenticity
Styled in looks from Polo's fall 2020 collection, six young people share how they bring together their passions and personal style.
|
16 September 2020, 5:15pm
A new generation of creatives are using their platforms to marry their passions and personal style in ways previously unparalleled. Whether it's painting or landscape design, young people around the globe are using their talents and closets to convey the things that matter to them most, from sustainability to self-acceptance.
In these extraordinary (and extraordinarily difficult) times, we spoke to six LA-based creatives who are using their work to inspire others and offer a positive reminder about the importance of staying true to themselves. Styled in the latest looks from Polo's fall 2020 collection, we asked them how style influences their creativity, how they're using their voices to effect change, and the importance of community.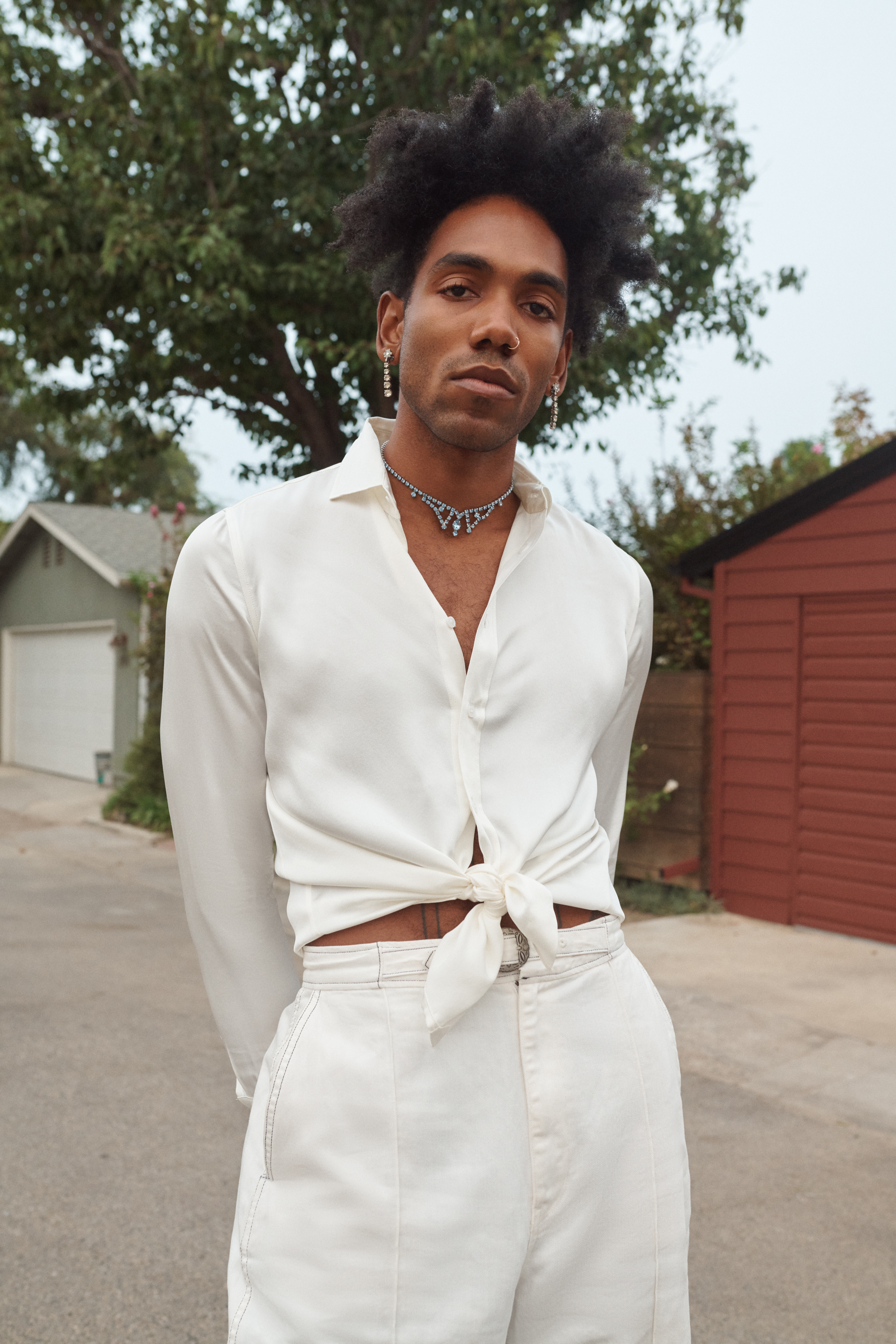 Jerrod La Rue, 25, Interior Landscapist and Botanist
Can you tell us what you do?
I work with plants in enclosed areas. I bring in all the necessary elements to make a home a practical jungle. To summarize it, I'm a green thumb with 111 plants, a recently signed model, and a photographer and writer who's constantly expressing my emotions through my film series.
How would you describe your personal style?
If I had to describe my personal style it would be the main character in an anime. A lot of sweat and tears developed the carefree style I call my own. We call that character development.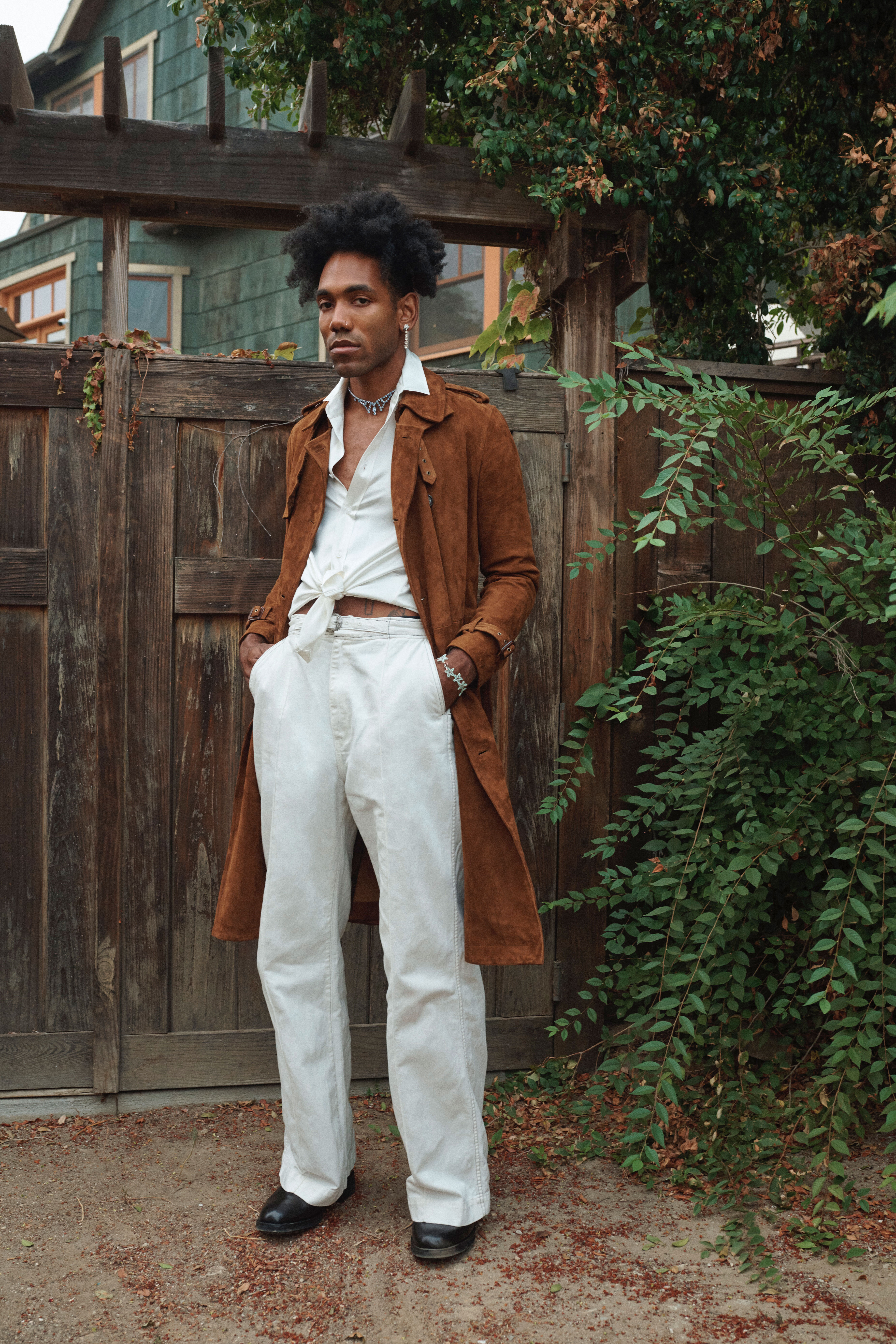 How does style influence your creativity and inspire you?
I believe in the placebo effect. if you look good, it means you feel good. Wearing a suit or uniform feels powerful. I like to think about how great Serena Williams is while playing tennis or in general and that alone makes me a little stronger. I believe in the idea that uniform and suits are worn to achieve or get things done. That's enough to inspire me, I'll romanticize the rest.
What kind of message do you try to send to your community?
Don't let someone's opinion of you fully influence how you carry yourself. I spent most of my life seeking validation from others, now I'm confident knowing that I dress for me and no one else. Now that I'm the main character, I just want everyone to find themselves so they can be the main character in their series called life.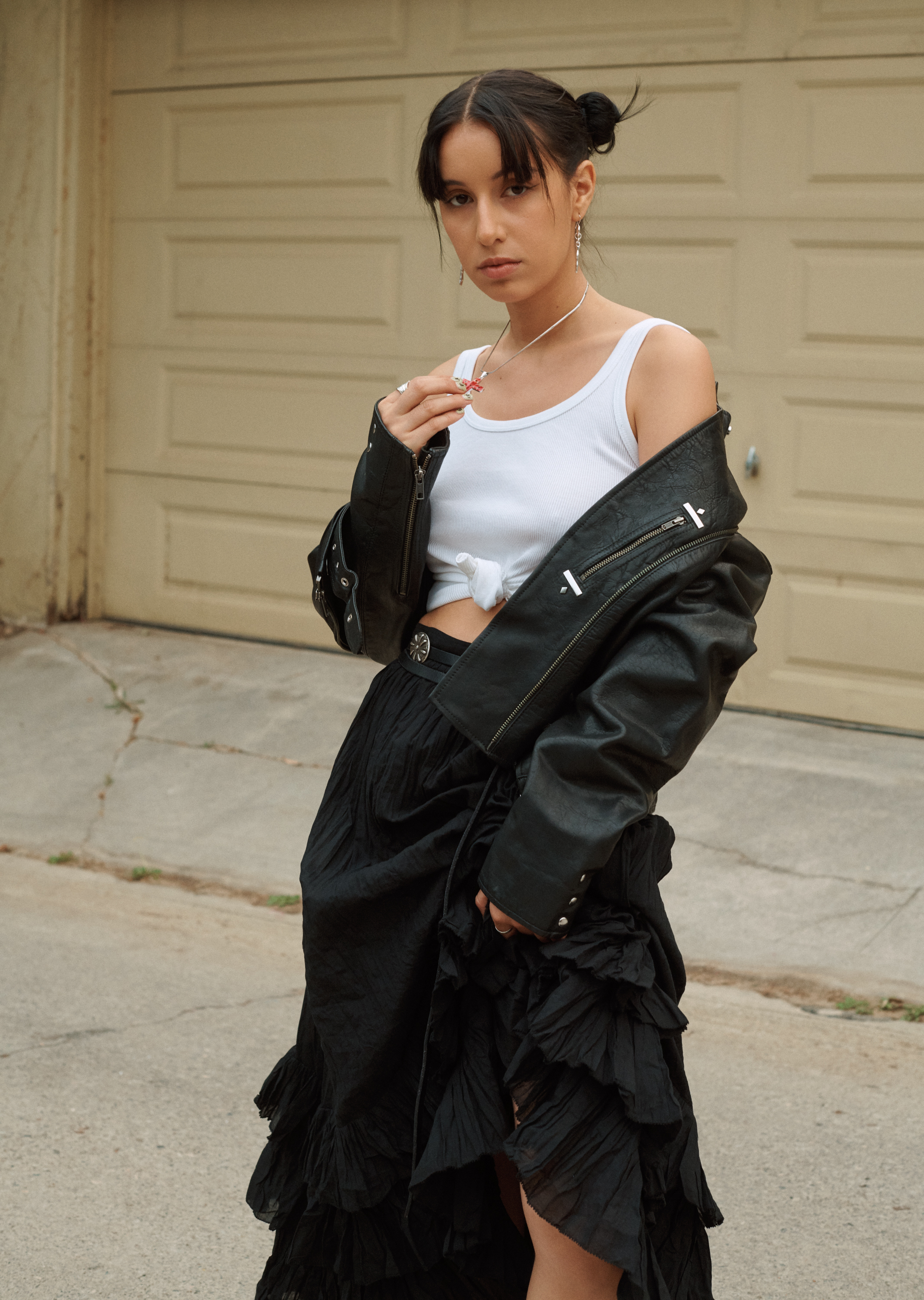 Loyal Lobos, 26, Colombian Singer and Songwriter
Can you tell us what you do?
I'm a musician, I write songs and perform them. It's a crazy process emotionally. At least for me. Especially releasing music. It has so many highs and lows. But every time I wanna feel sorry for myself, I realize I really love it.
How would you describe your personal style?
It changes a lot. I love comfort mostly. I used to wear heels a lot back home but sneakers have become my favorite thing. I think I still have some traits from Bogotá in the way I dress, I use neutral colors a lot and still think that I'm dressing for rainy weather even though I've been in LA for a while. I love playing with bright colors over neutral pieces or mixing up textures. Trying something new, feeling confident is my favorite thing. I'm very inspired by latino street wear in small rural towns back home and love to combine them with a more somber vibe.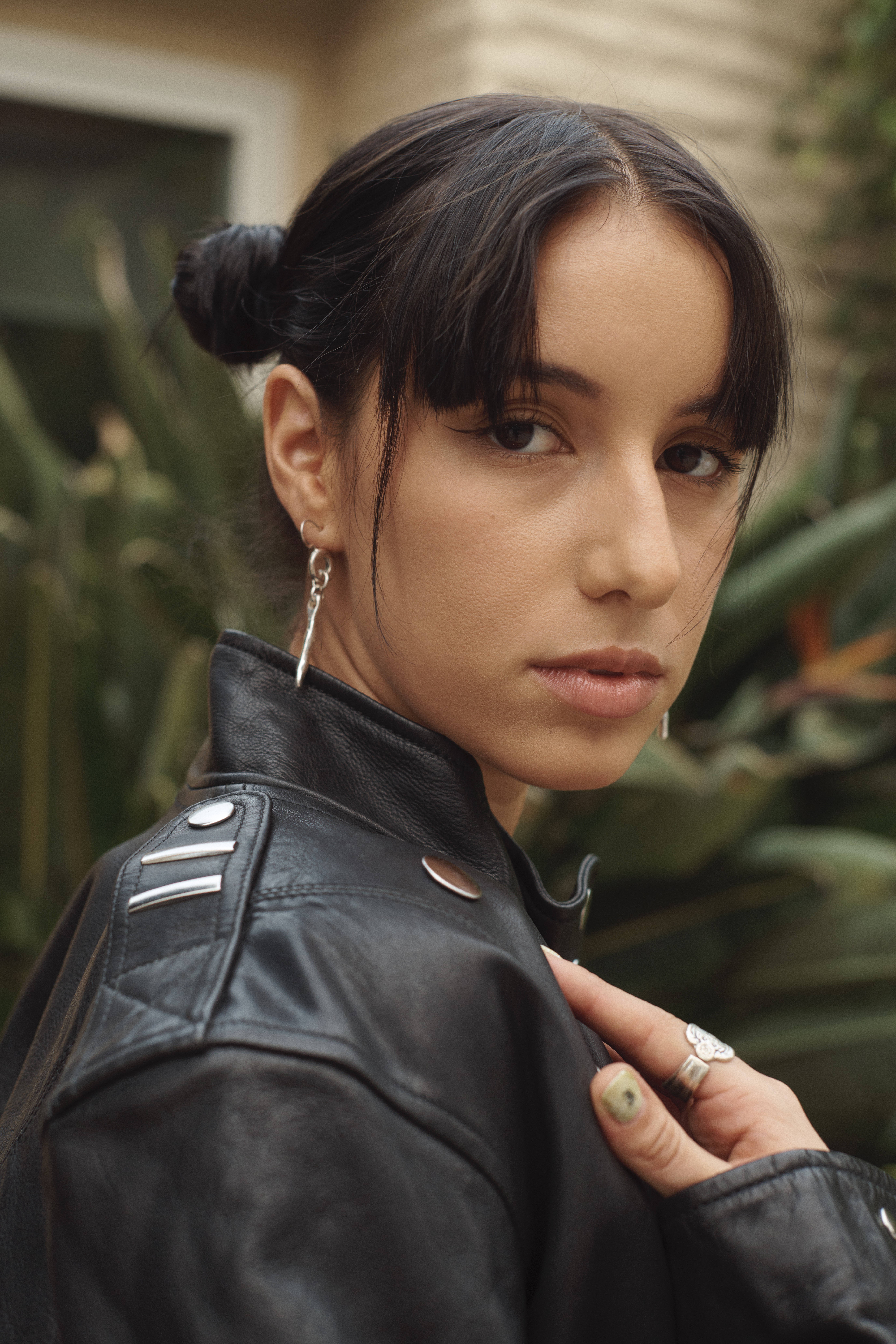 What kind of message do you try to send to your community and what role does your clothing play in that?
I think the Latina stereotype is pretty strong. Women are constantly objectified, which means we aren't validated if we embrace our sensuality. Growing up in Colombia I saw so much judgement between women because of the way we dress, and honestly, none of that matters. I've learned to accept myself and every facet that comes with it and I still have to work through the anxiety that posting a nude brings, because I worry I won't be taken seriously. But through my style I've learned to embrace myself completely and I hope other women do too. Dressing in baggy clothes, or in a tiny dress makes no difference and I hope most women get to experience that freedom at some point in their lives.
Do your followers ever influence your look or inspire you?
Absolutely. I'm always finding stuff on Instagram that inspires the way I dress and I think it has become such an important platform for our stylistic development as individuals. Moving to LA gave me a lot of room to express myself with the way I dress. Everyone here is able to push it one step further and that has played a huge role in my personal style. It's pretty amazing.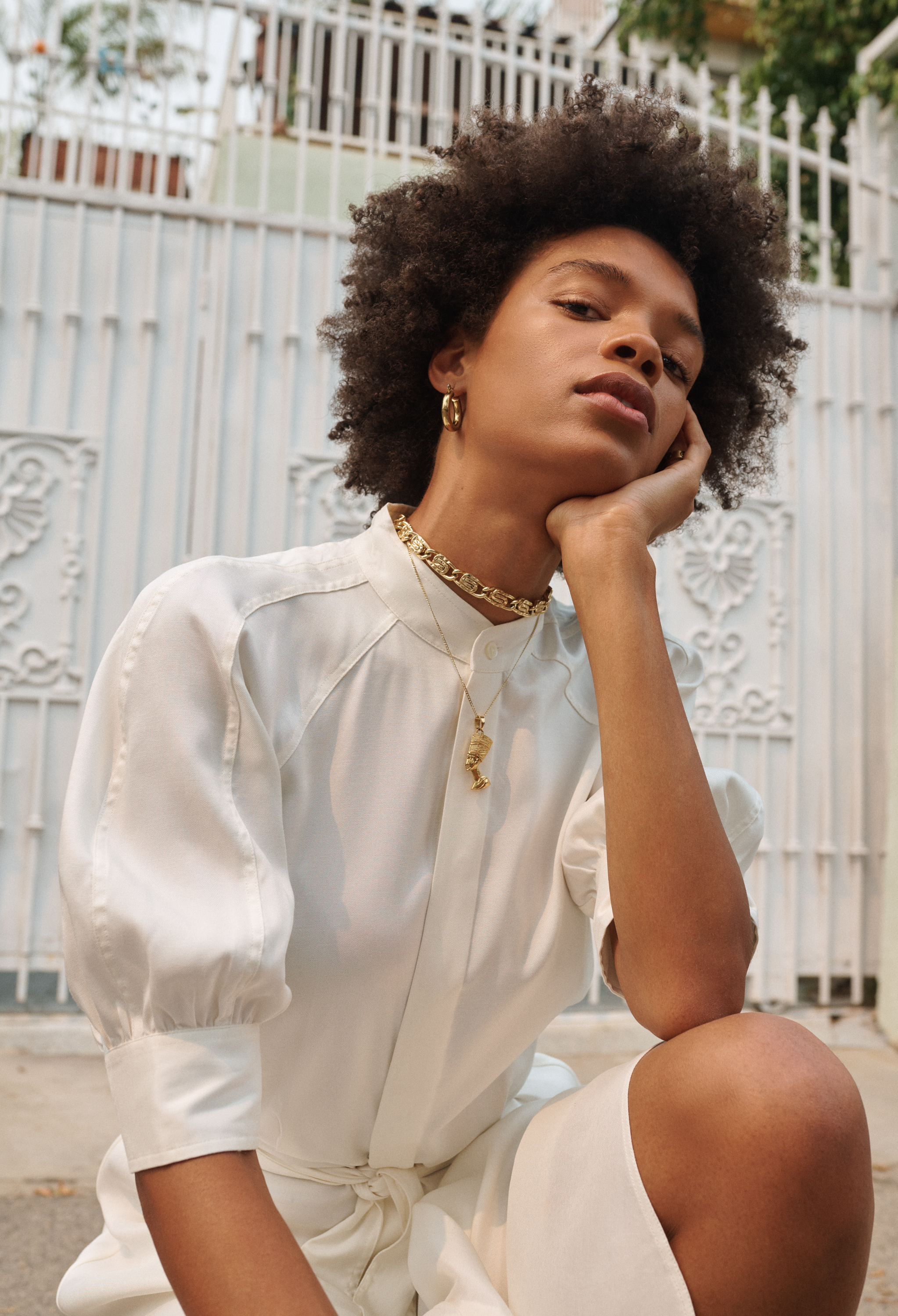 Olantha Moran, 25, Model
Can you tell us what you do?
I've been modeling for the last five years. I was living in New Orleans and going to university there, but I decided to move to New York to pursue modeling. The first year was really stressful and terrible. I was going to agency meetings a lot, but I would never receive an email or anything afterwards. I started to get really depressed. I decided to do something that would make me happy, so I went to culinary school in New York. After I started to cook, I got scouted on my way to my nighttime job, which was being a hostess. I decided to just go full on with the modeling, and to cook on the side every now and again.
You were in New York. How is LA different?
I love LA because it's a chill city—you don't have to feel bad about enjoying a beach day or sightseeing day on your day off. You can just walk around without direction. LA relaxes my mind—something about the abnormally tall palm trees that look like they touch the sky.
How would you describe your personal style and how did you develop it?
I would say, it is very moody. I like to mix boyish clothes with girlier items. For example, maybe some baggy pants with chandelier diamond earrings or something like that. I like the contrast. And I like being comfortable.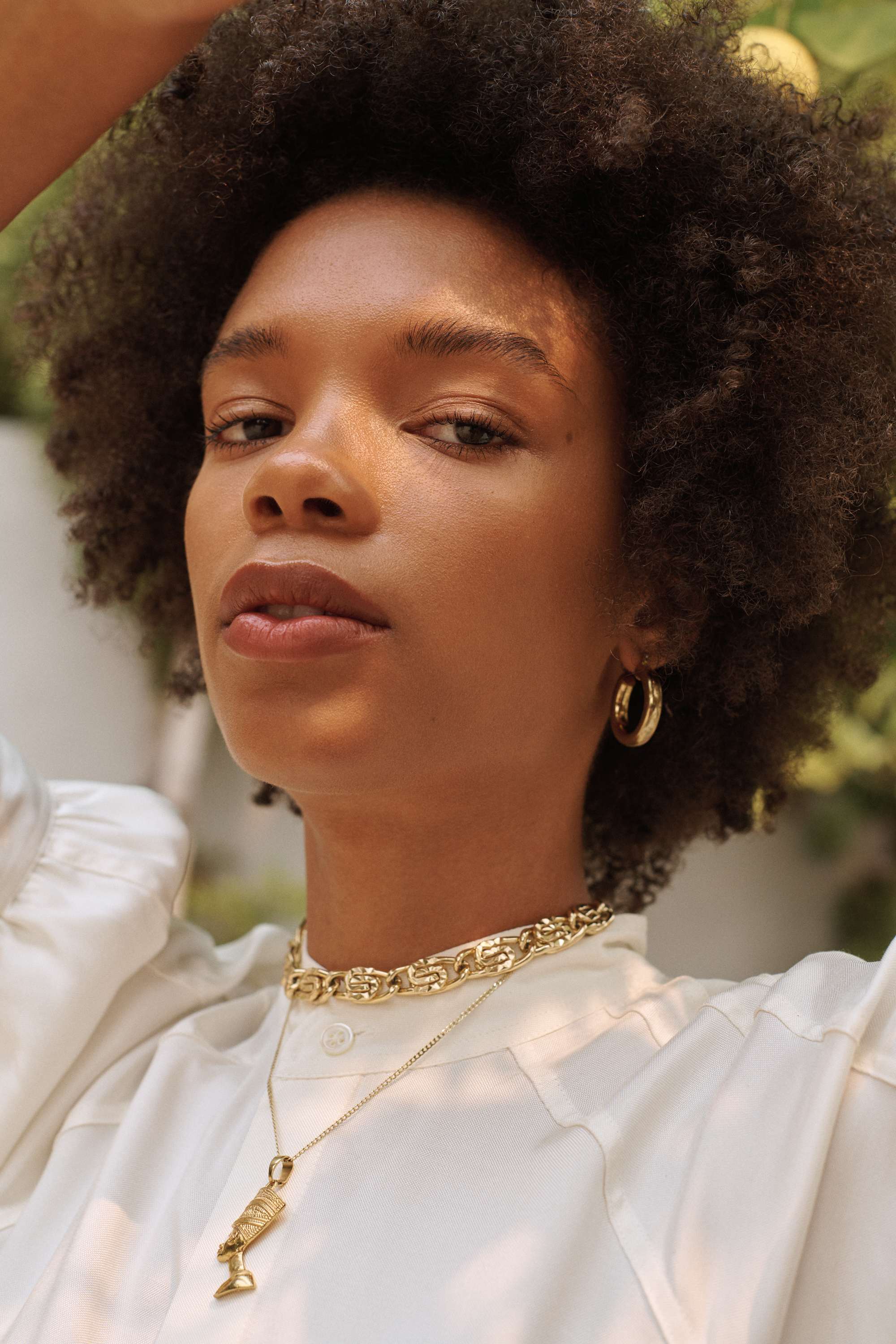 What kind of message do you try to send to your community?
My thing is definitely to be yourself, no matter what. Being raised in New Orleans and seeing what people were wearing there, everybody wanted to wear the same thing, which I never understood. Like, my mom always told me, "Don't copy what people are doing. Be yourself, stand out, you're not meant to blend in." That's definitely my message to anybody.
Are there any things that you are working to change in your industry specifically?
Now, I'm seeing so much diversity. It is like the new wave of models, including myself, that is saying, "This is how I look. I love how I look. This is how my hair grows out of my head. And this is how I want to wear it and how I want to be presented." I'm happy with the direction things are going now with big brands, but I do wish more of them would be more diverse.
Austin Leleu, 27, Skateboarder and Videographer
Can you tell us what you do?
I skateboard and I film skateboarding. I started skateboarding and I never doubted that I'd be doing it for the rest of my life. Skateboarding has taught me to go with the flow and pay attention to my surroundings. It has also challenged me to believe in myself and to pursue my passion. Throughout this pursuit I have met so many inspirational people and traveled around the world.
How would you describe your personal style?
That's a tough question, it's funny how style can develop. Makes me think back to the early 2000s when I used to dress like my favorite skaters—tight pants, striped zip-up hoodies and studded belts. The stripes and studs phased out quickly and the pants loosened up with time. When I moved to California five years ago I started thrifting for clothes and caring more about my style. If I had to describe my style in words it'd be free and tranquil.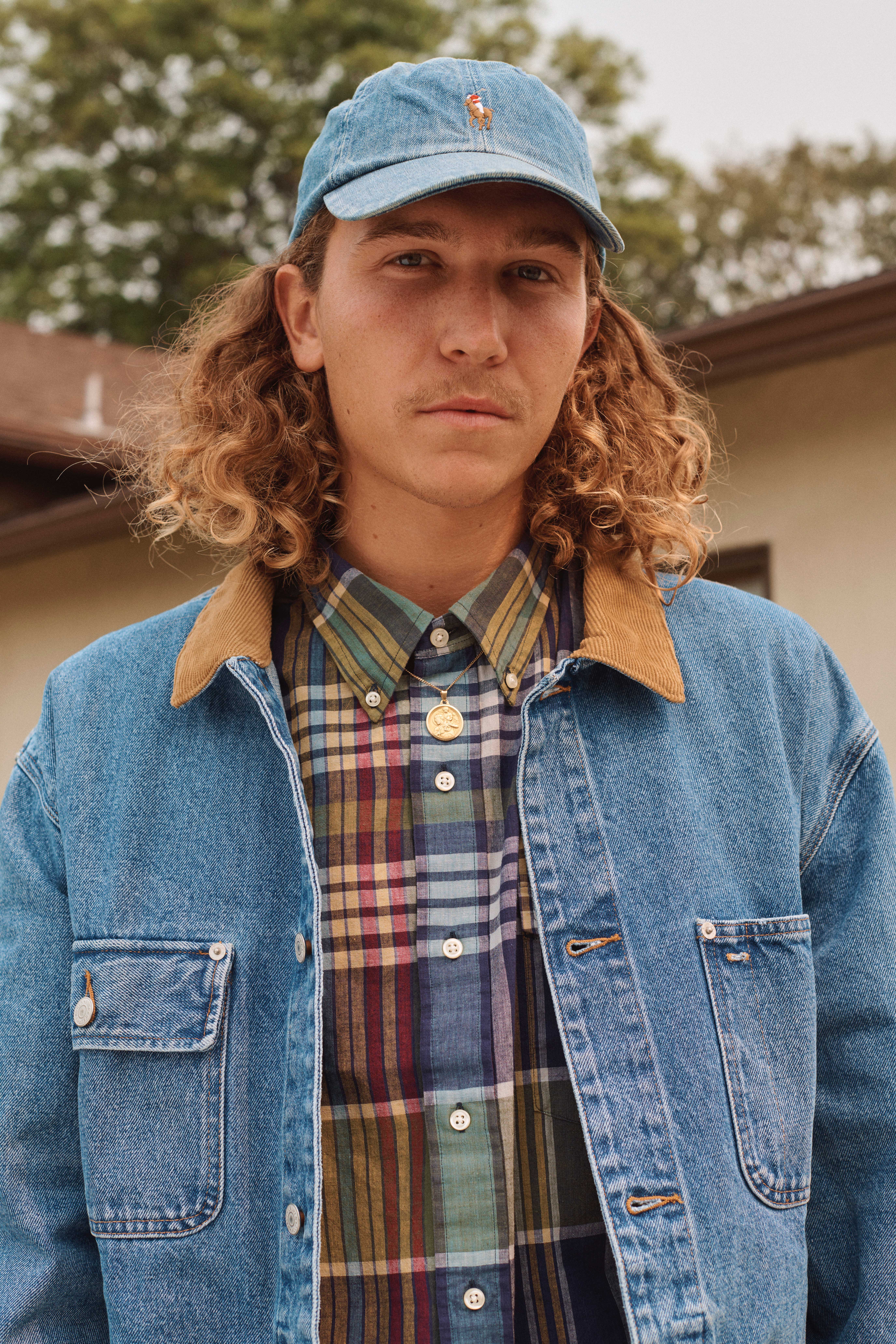 How does style influence your creativity and inspire you?
Getting new clothing is an easy way to get out of a funk. But I think you need to love what's inside in order to really love what you look like on the outside. During these unprecedented times I encourage anyone reading this to dive deep and get to know yourself better. Love the person in the mirror and then dress that person the way you feel happiest about doing so.
What kind of message do you try to send to your community?
Try not to be so hard on yourself! I've always been my worst critic, in skating, filming and the way I look. We've got to accept people for who they are, not the way they look. Skateboarding is an art and everyone is free to dress the way they want and skate the way they want. No one tells you how to do it.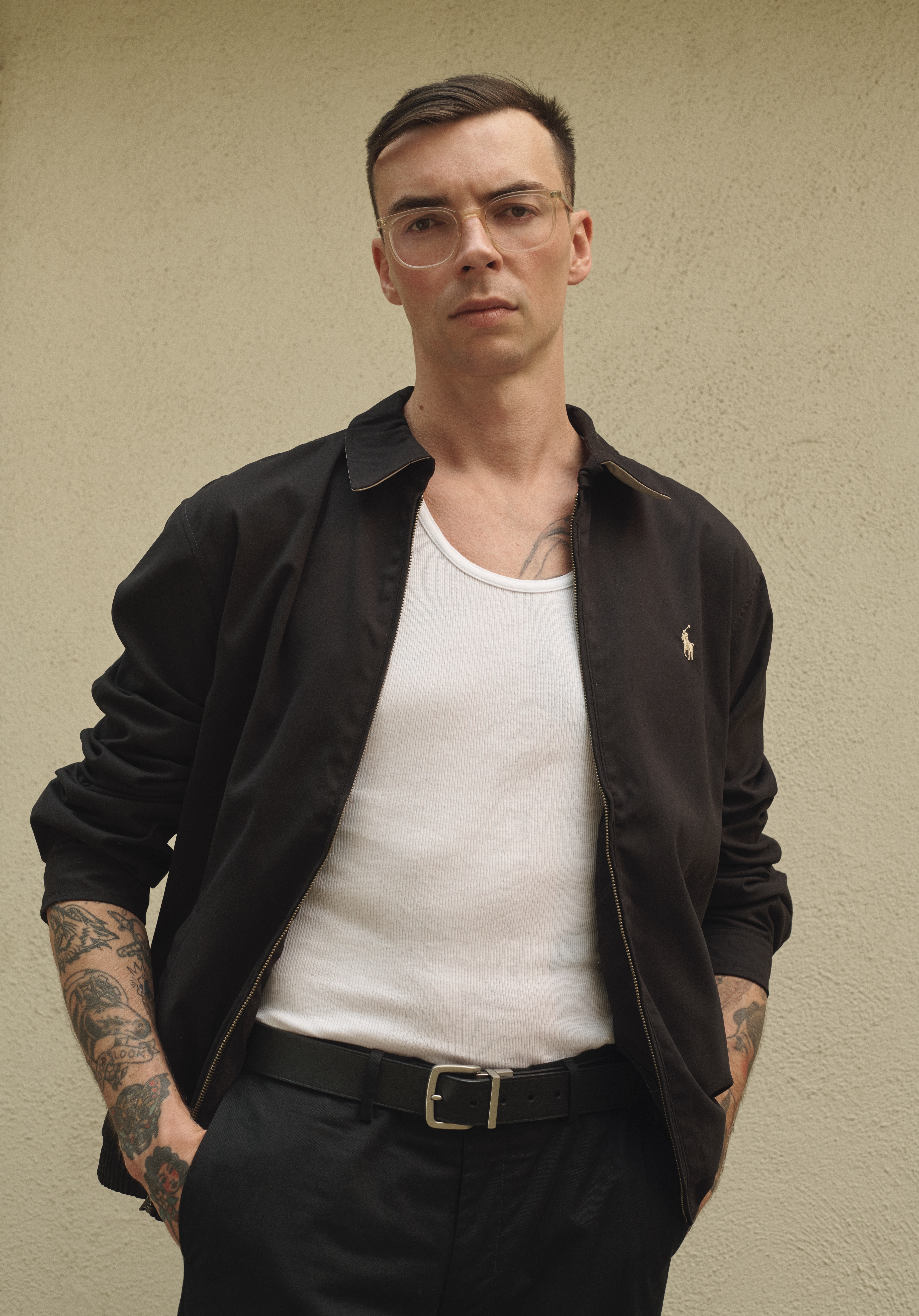 Canyon Castator, 30, Painter
Can you tell us what you do?
I moved from New York to Los Angeles about five years ago. I have an artist studio in Downtown LA that I go to daily to paint.
How would you describe your personal style?
I keep a pretty strict uniform in regards to my day-to-day clothes, because I oftentimes have to leave the studio and rush somewhere else. I try to find the middle ground between the things I don't mind getting a little paint on, but those that I can also wear to dinner or a gallery opening. I keep it very simple. I have a cartoon character-esque closet situation, where it's like seven different versions of the same exact outfit.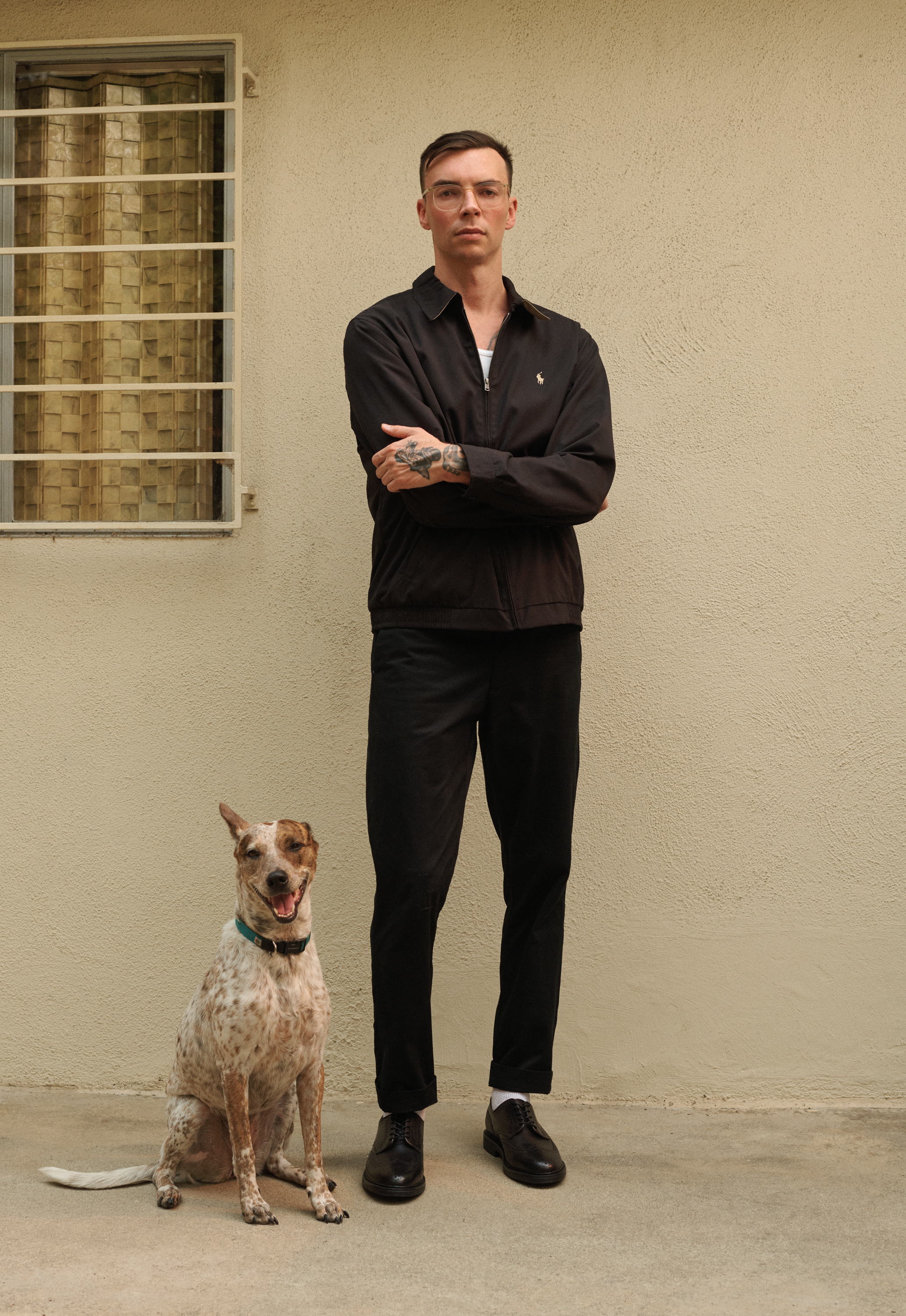 How important is your creative community in LA?
Space is such an important resource as an artist. I couldn't find a community, so I just built one around myself. I took it upon myself to take over a building in downtown Los Angeles. Myself and my father were the first to move into the building, and as the other businesses moved out or relocated, we would take over each floor and renovate it. We have been signing artists to fill the spaces and building a centralized community and surrounding ourselves with artists that we like and admire or just need space to work. It has been really nice.
How do you use your work to send a message about your experience?
My paintings are by design quite reactionary. I kind of just absorb as much as I need for a painting. I take it in and breathe it out into the work. Obviously right now we live in a very, very complicated, unprecedented moment. We are flooded with information, misinformation, just so much stimuli. I try to take that in, put it through my personal filter as an artist and put it on the canvas.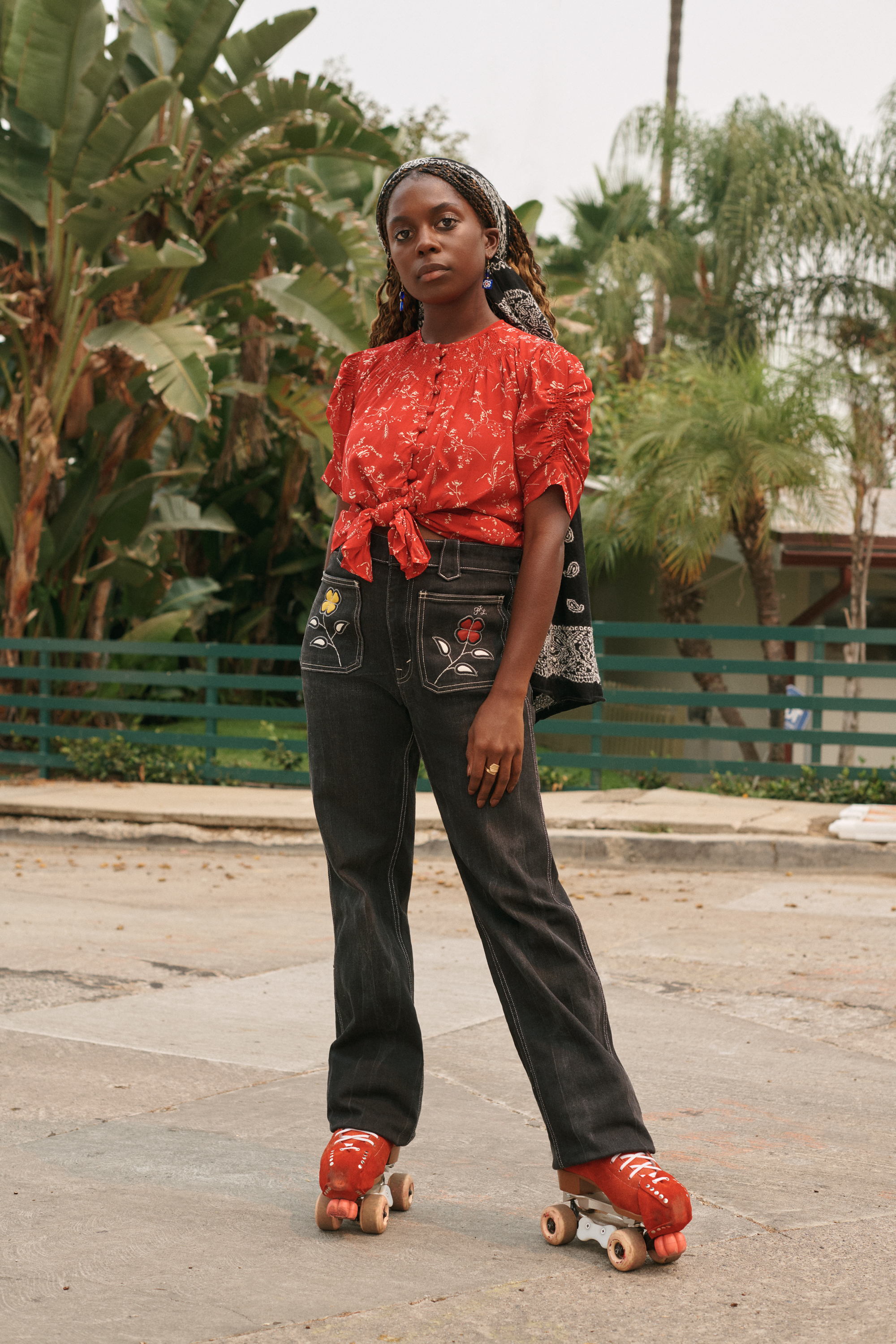 Toni Nicole, 20, Creator
Can you tell us what you do?
I am a creative who loves to express myself in any way I can—through music, fashion, and most definitely in skating.
How would you describe your personal style?
I would describe my style as an ode to vintage, color, and comfortability. I've developed it over the past few years through growing into myself, exploring limitless options and always having fun with it.
What kind of message do you try to send to your community and what role does your clothing play in that?
I try my best to remind others that they are one of one. Wear what you want, do what makes you happy and spread love. I have fun with what I wear and how I express myself, and I hope others do too.
Do you think it's important to use your platform as a creative to effect change?
I use my creativity to, most importantly, inspire. Whether that be for myself or others. I do hope to evoke positive change in the world around me, but I know it's important, as a creative, to never stray away from your craft for the sake of others. Just as much as I love to inspire, I think self-love and self-motivation are what really keeps the creativity flowing.
Credits
---
Stylist: Jake Sammis
Wardrobe Assistant: Ansley Burnett
Discover the Polo Ralph Lauren Fall Collection