Teyana Taylor: "I went from a girl to a woman to a mom to a wife."
The artist tells i-D about finally becoming the superstar she was born to be.
It's been nearly four years since Teyana Taylor gyrated her perfectly toned body across our screens in the tantalising music video for Kanye West's Fade. More than 100 million YouTube views later, the Harlem born 29-year-old still has our full attention as she continues to push her creativity into every possible avenue.
Over the past few months alone, Taylor has done everything from drop her sensual Kehlani-assisted single Morning and direct a colourful music video for Wale's Love... (Her Fault) to sign with IMG models and front the Jordan brand's first ever-women's capsule collection. Not to mention, she's done it all while raising her four-year-old daughter Junie alongside her NBA-star husband, Iman Shumpert. When she declared "I do everything" in her 2018 song Rose In Harlem, she was speaking the truth.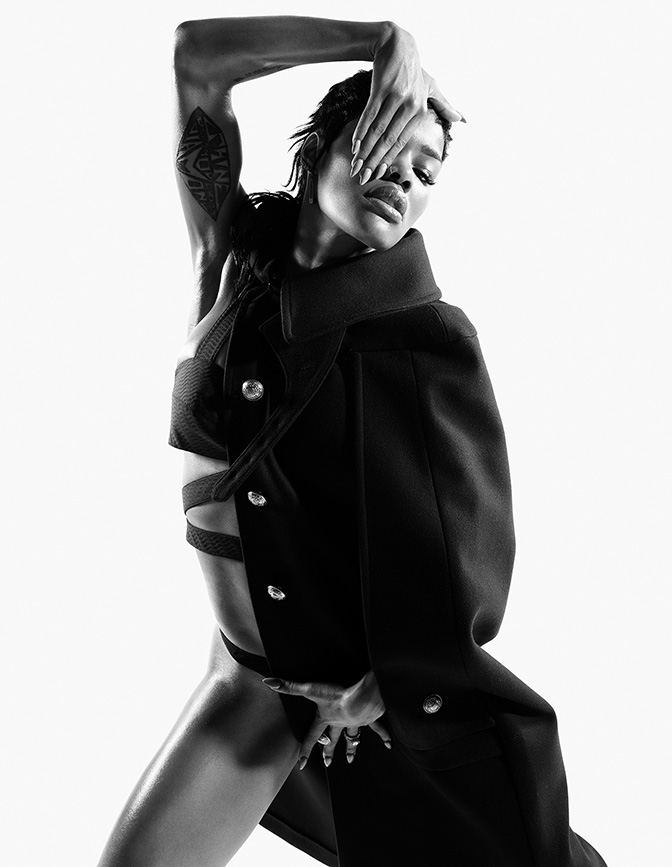 Inspired by the creative energy of Harlem, where she was born and raised, Teyana began performing at a young age. Dancing in the streets at neighbourhood block parties and singing along to the soulful R&B hits of Teena Marie and Tony! Toni! Toné! "My mom would play all these records, the greatest hits of the 90s, 80s and 70s," she explains over the phone from Miami, where she spends most of her time these days. "And while the kids would play, I would literally have my ear against the wall just singing all the songs."
It was during those years growing up in Harlem that she "got the swag, my aura, my vibes," she says proudly. Teyana's talent landed her a record deal with Pharrell's Star Trak Entertainment at 15 years old. But even though she spent her teen years doing everything from teaching Beyoncé how to do the Chicken Noodle Soup dance to starring in her own episode of MTV's My Super Sweet Sixteen, it feels like Taylor is just now becoming the superstar she was born to be.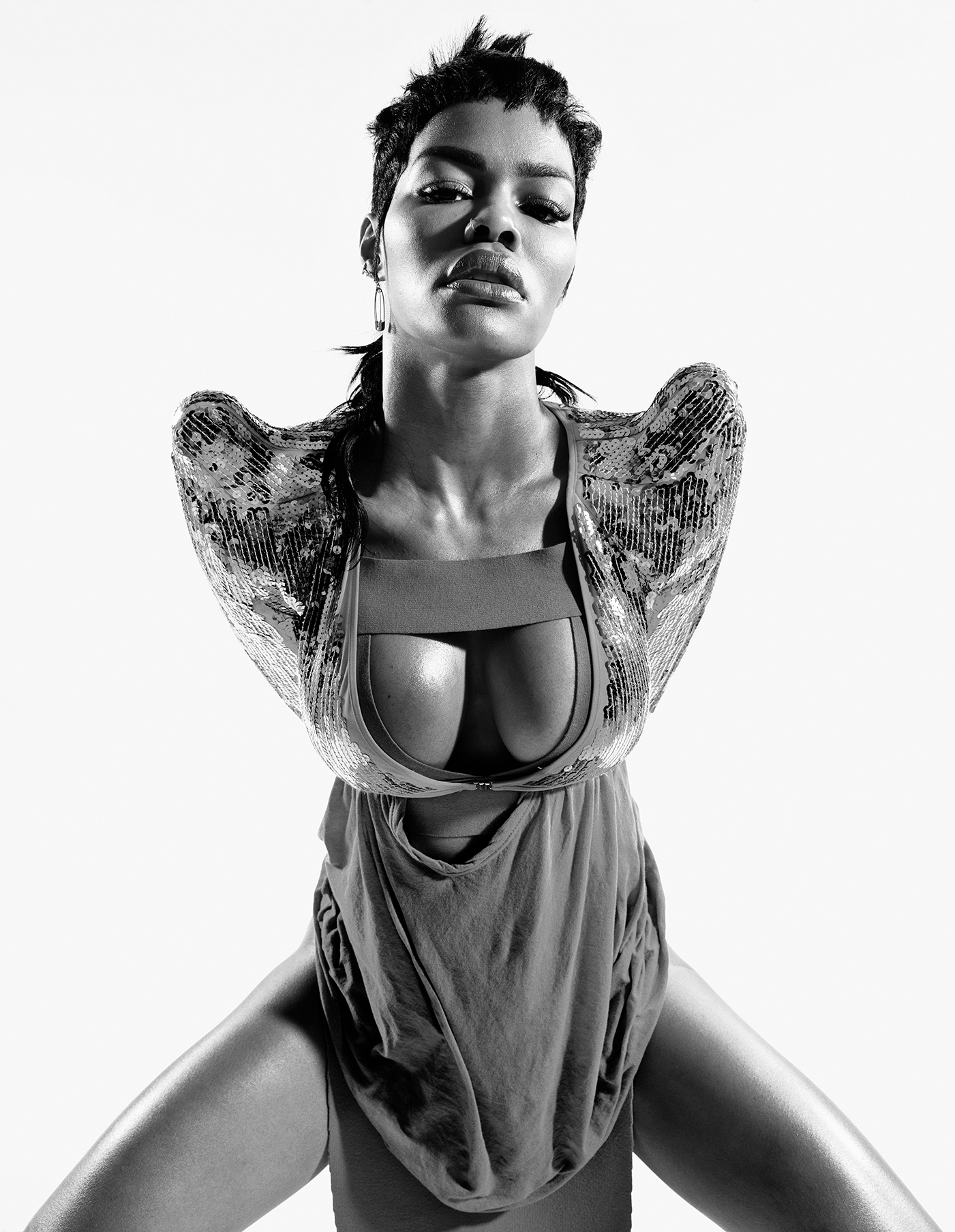 "I had to grow up really, really fast," Teyana says. "I sacrificed my social life as far as high school, prom, graduation and different things like that go. I learned so much, but there were definitely ups and downs."
It wasn't until 2014 that the world really got a true taste of her talent. After a decade of grinding, she finally released her debut album VII. The R&B record, released under Kanye West's G.O.O.D Music imprint, showcased the Harlem-native's powerful vocals, captured her soulful 90s-inspired sound, and climbed to number one on Billboard's hip-hop and R&B chart.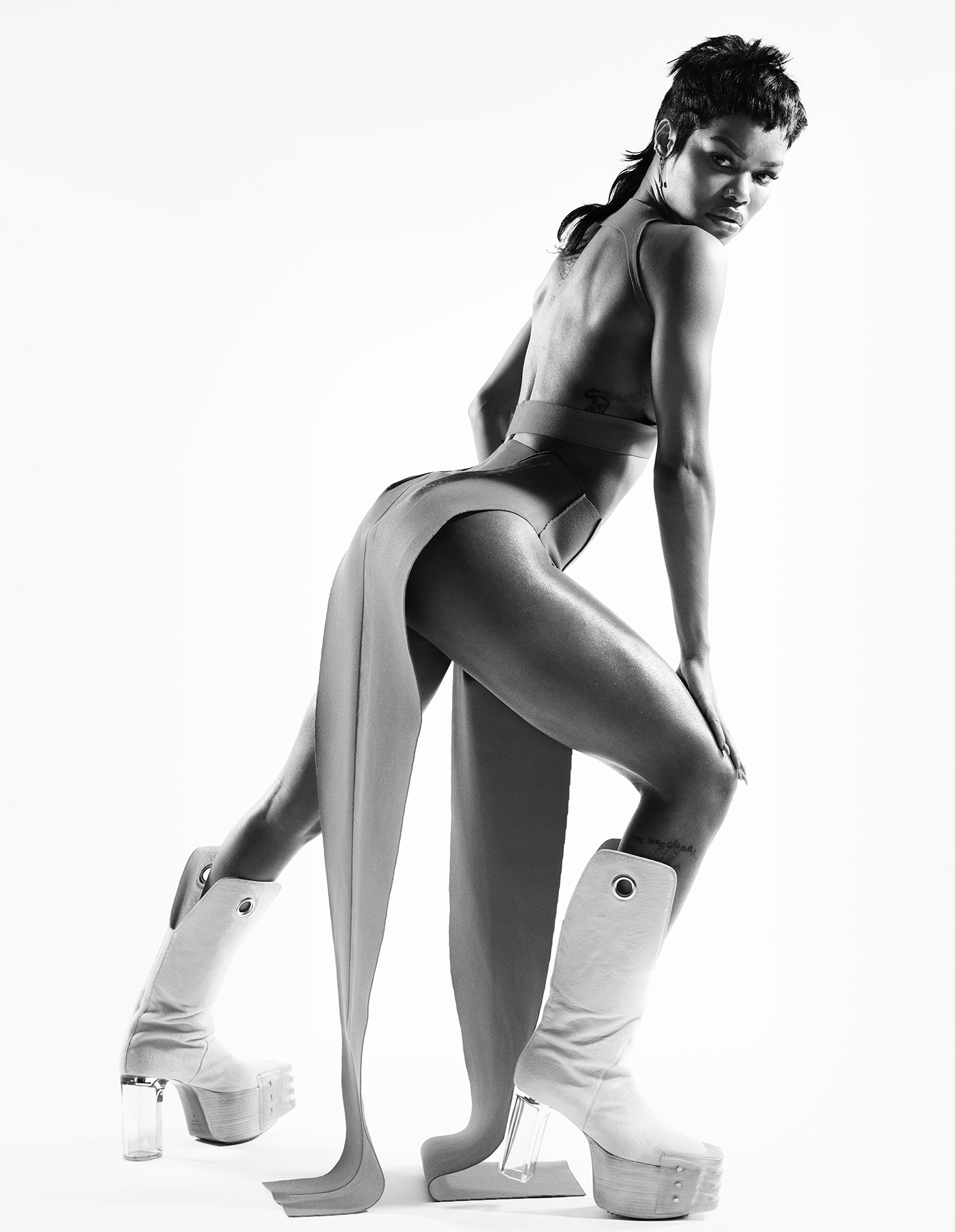 But it was her long-awaited 2018 album K.T.S.E. (Keep That Same Energy) that really affirmed Teyana's status as one of the most eclectic and compelling singer-songwriters in music today. In just 22 minutes, Taylor jumps from crooning slow jams to upbeat dance tunes. She manages to reflect on her role as both a mother and wife, without ever compromising her sexuality.
"When I first came out, I was a virgin. All I knew was bikes and skateboards. Boys were yucky," she explained. "I went from a girl to a woman, to a mom, to a wife. I literally just recorded that journey. I always wanted to be an artist that really felt what I was singing, which is the reason why I work off of emotion. If it's not something I'm going through at the time, then it has to be something that I went through before."
In the years leading up to K.T.S.E.'s release, the multi hyphenate also found success outside of music, designing a collaboration with adidas, walking the runway at New York Fashion Week for Philipp Plein, and launching her all-female run production company The Aunties, which has been behind videos for everyone from Megan Thee Stallion to Schoolboy Q.
"Sometimes I love creating for others more than I love creating for myself," Teyana – who goes by the nickname "Spike Tee" in honour of the Oscar-award-winning director Spike Lee – says. "With directing, I get to actually sit behind the lens and really help our artists bring a vision to life."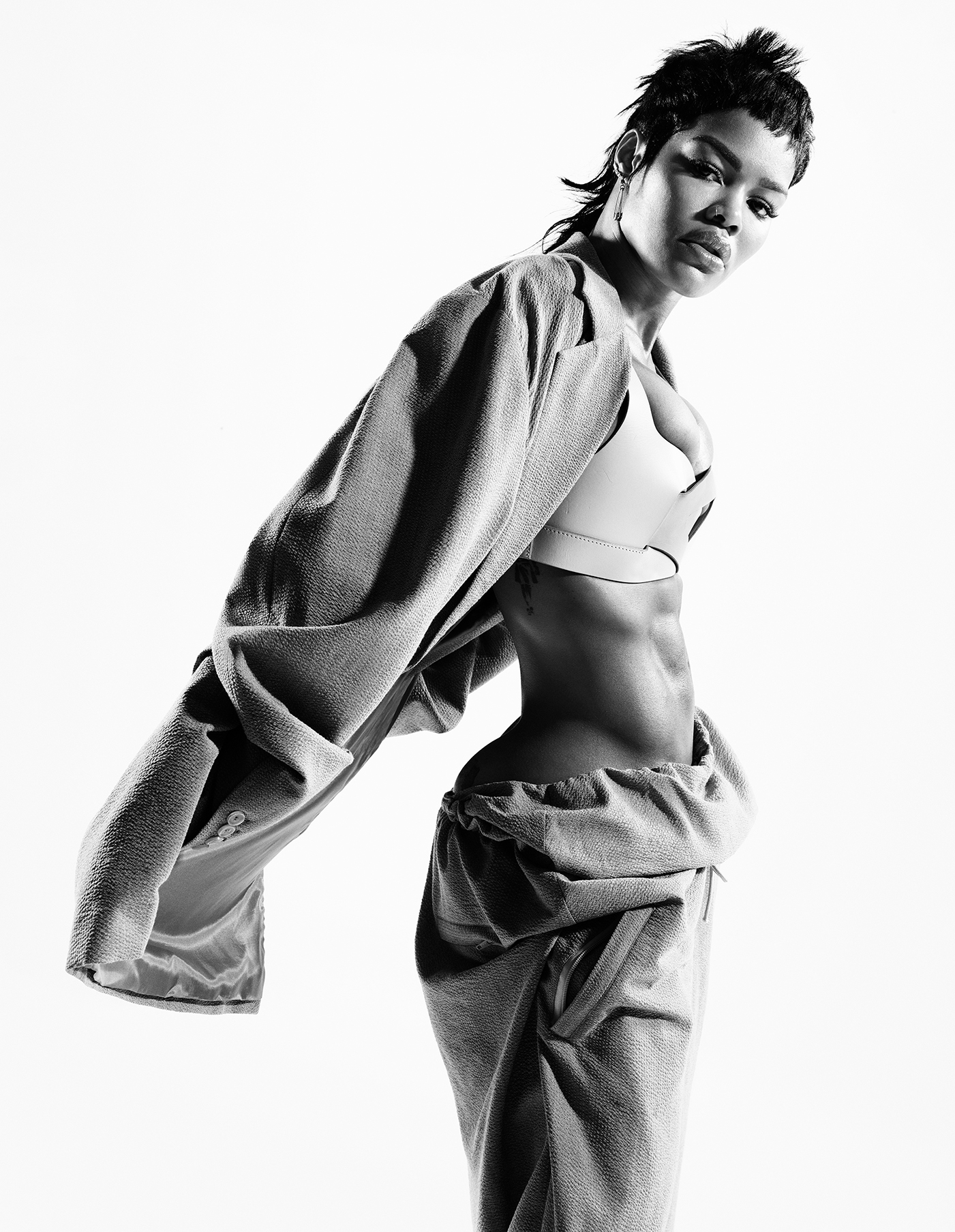 Despite what some would view as setbacks, Taylor won't let anything come between her and her creative vision. This year she's set to appear in the upcoming Coming 2 America reboot and release her third record, The Album, following on from her incredible Lauryn Hill featuring new single, We Got Love. "I realised that I started to see the success that I worked for when I started to trust myself before I trusted other people," she said. She shares this sentiment on her track Never Would Have Made It, where she sings, "Made a lot of decisions based on everyone but me. But now, I'm strong enough to let it go. I'm wise enough to take control..." Her words make it clear that even though she's worked at this nearly half her life and reached some incredible heights, she's barely even started.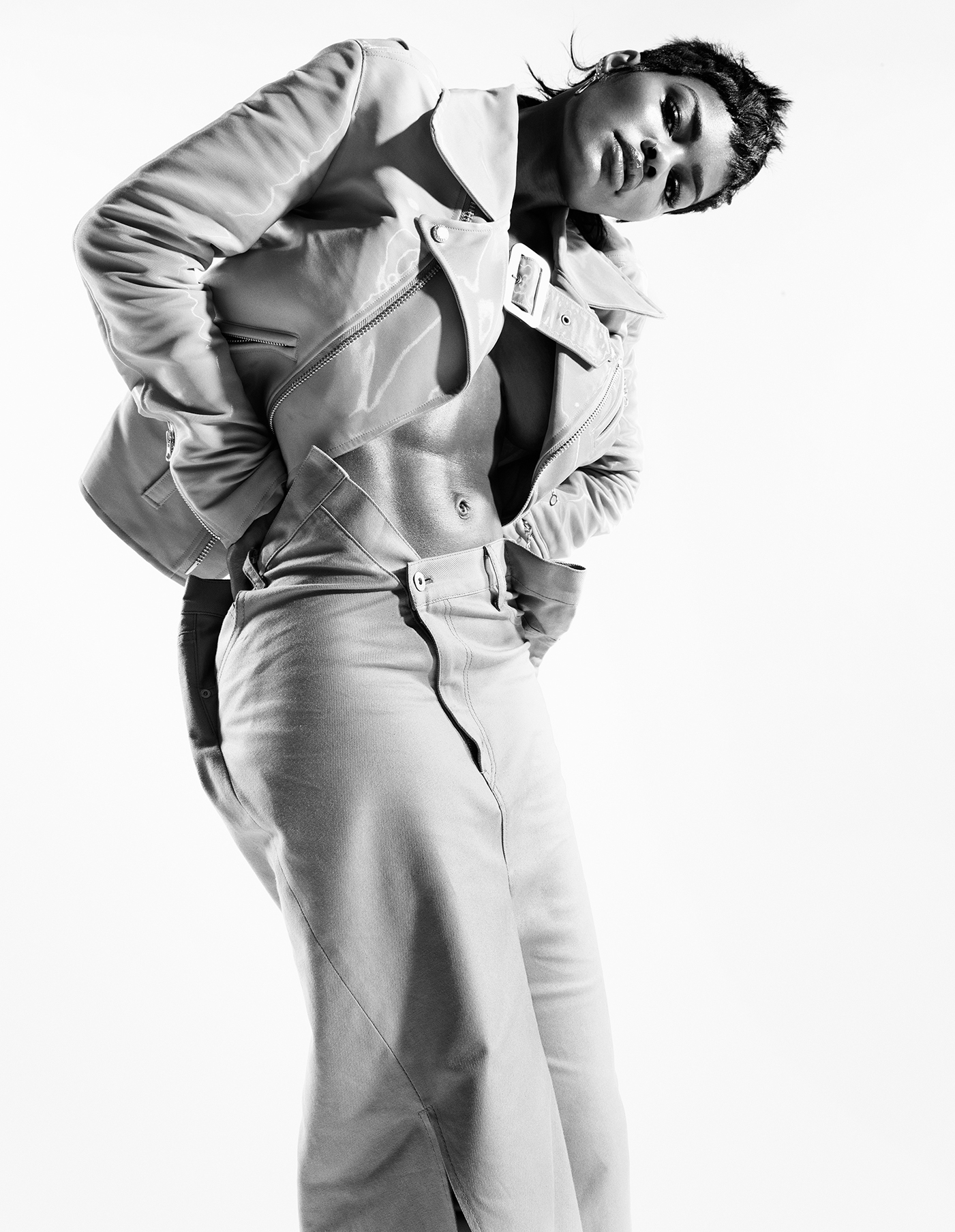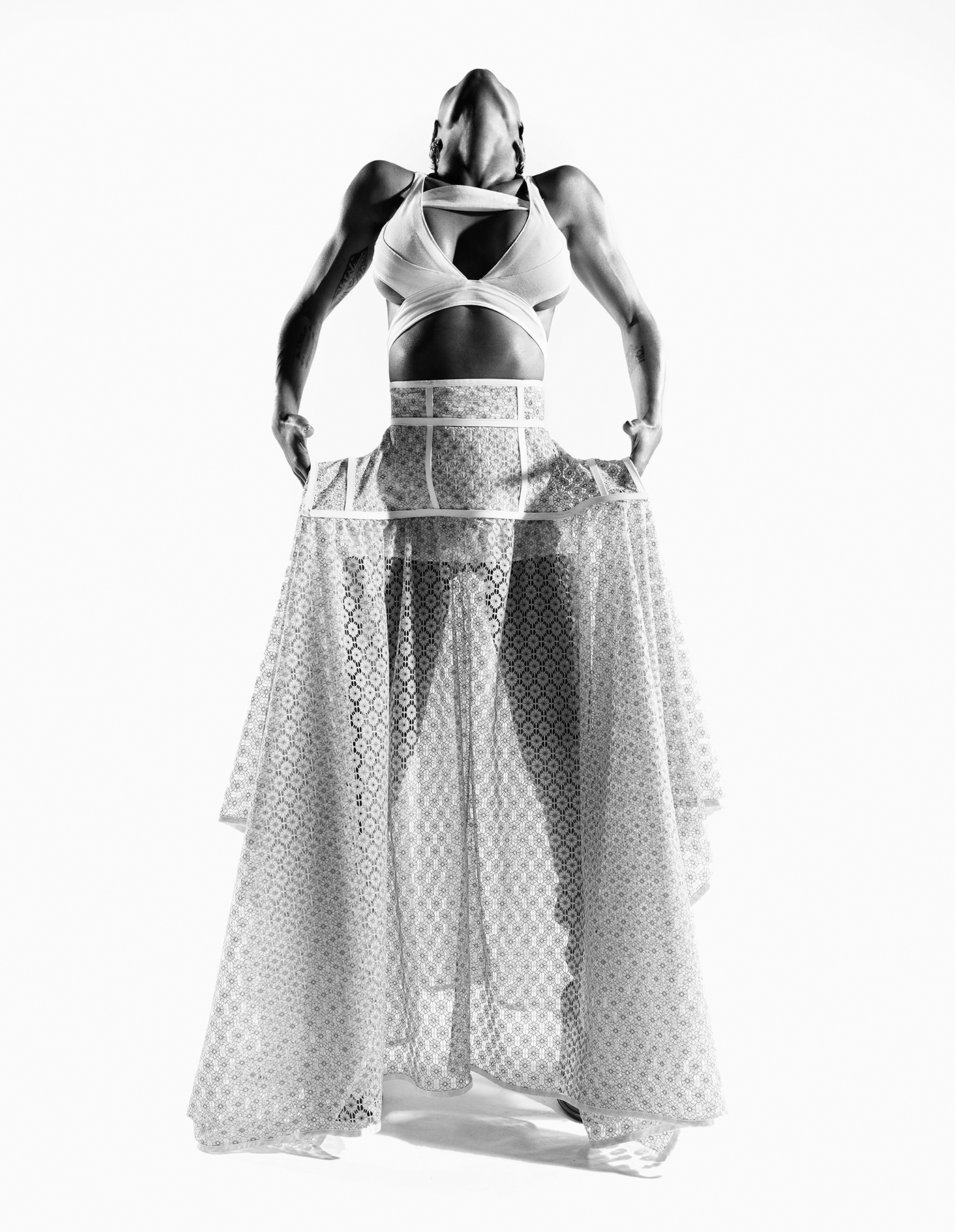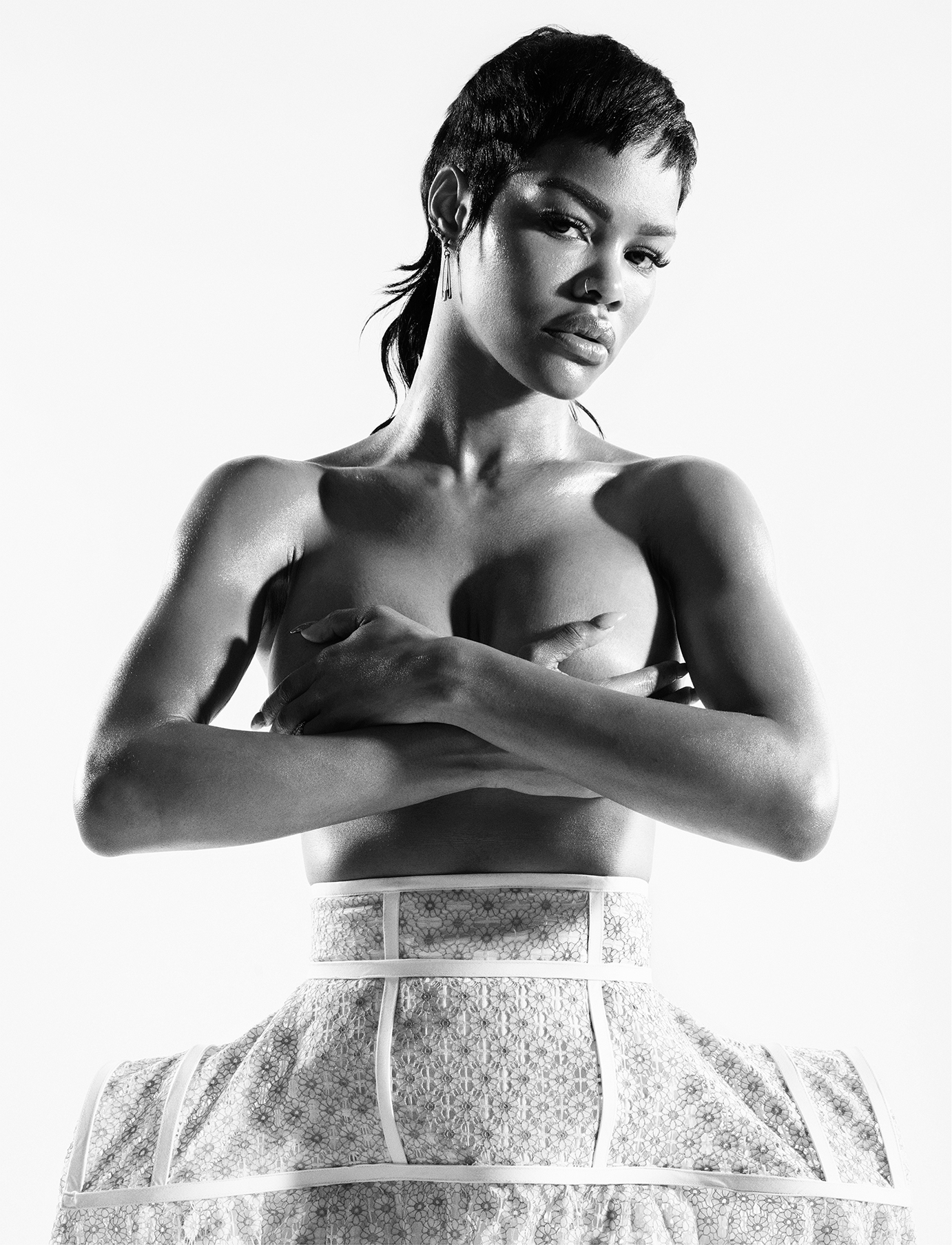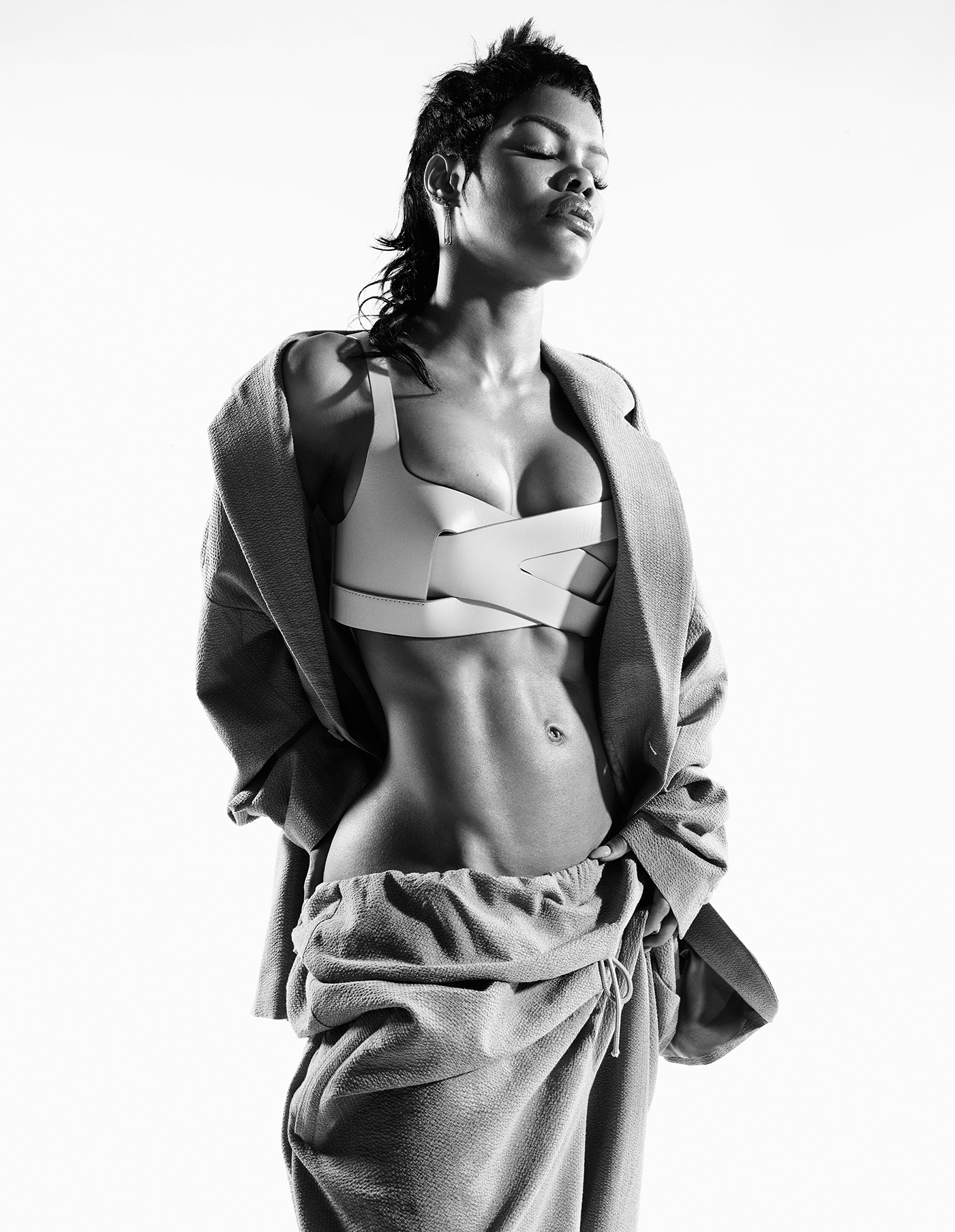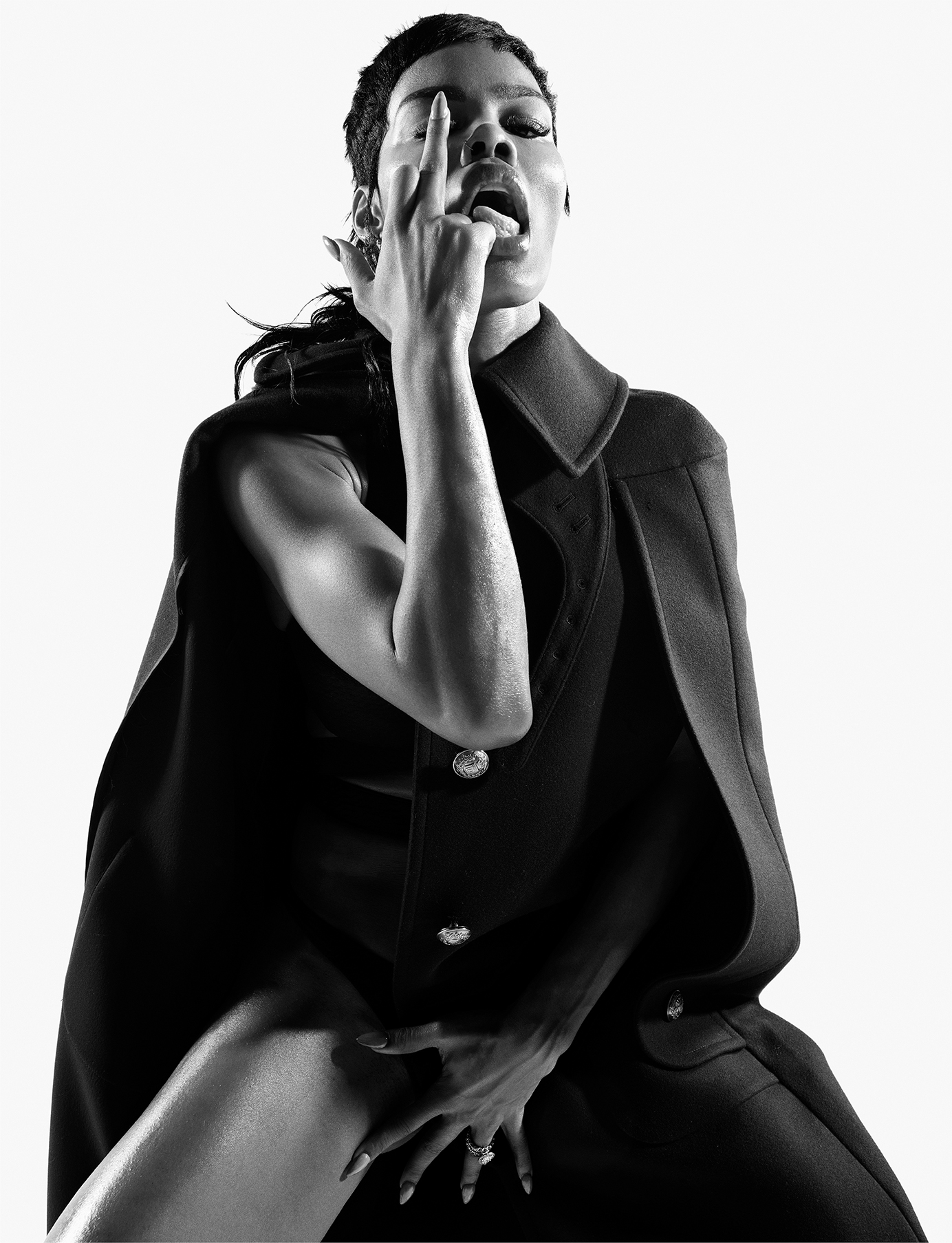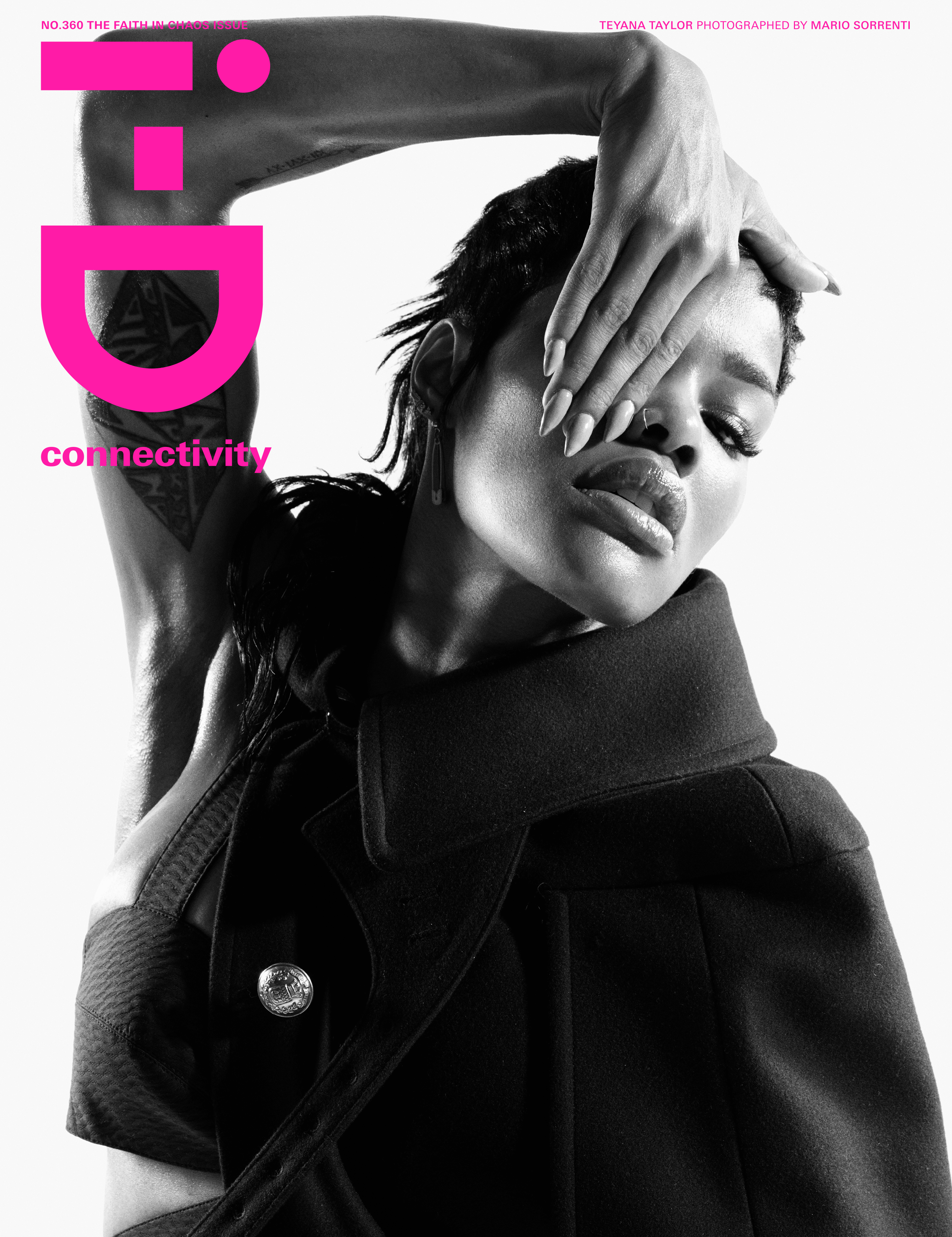 Credits
---
Photography Mario Sorrenti
Fashion director Carlos Nazario
Hair Akki Shirakawa at Art Partner using Oribe.
Make-up Kanako Takase at Streeters using ADDICTION Beauty.
Nail technician Honey at Exposure NY using Tom Ford Beauty.
Photography assistance Kotaro Kawashima, Javier Villegas and Brett Ross.
Styling assistance Raymond Gee, Christine Nicholson
and Erica Boisaubin.
Hair assistance Rei Kawauchi.
Make-up assistance Tomoyo Shionome.
Tailor Thao Huynh.
Casting director Samuel Ellis Scheinman for DMCASTING.