Off-White has launched a new behind-the-scenes Instagram account
@off___white___seasons will also replace the runway show format – for the time being, at least.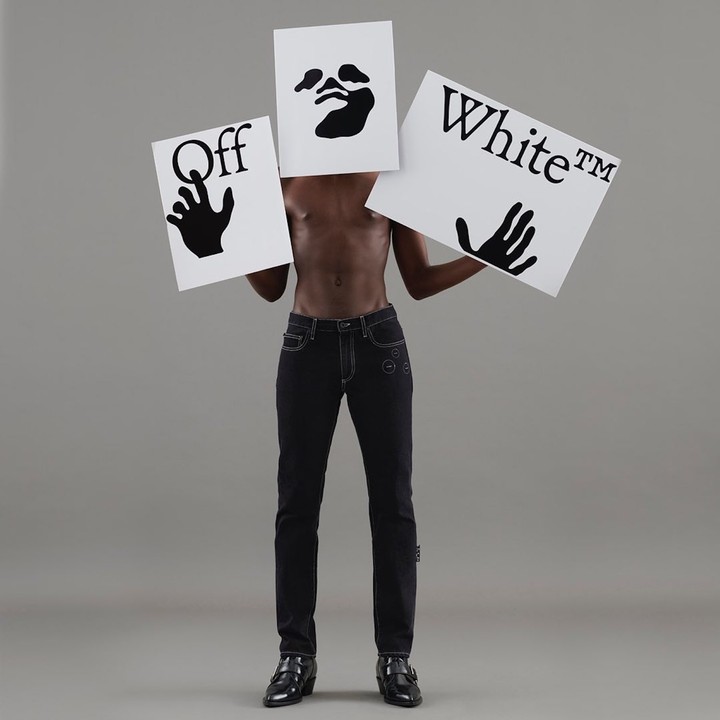 via Instagram (@off___white___seasons)
Can a brand have too many Instagram accounts? If the example set by Virgil Abloh's Off-White is anything to go by, the answer is a resounding no. With 31 official handles, it's easily one of the most present fashion players on the platform. Now, it's expanding its reach further with the launch of @off___white___seasons, an account offering behind-the-scenes insights into the creative processes that go into the collections. What's more, it will also -- for now, at least -- replace runway shows as the main way for the brand to share its work with the world.
Launching with the brand's Resort 2021 collections, styled by i-D's Ibrahim Kamara, it offers a range of peeks into the inner workings of the Off-White world: photos, test product shots, screenshots of WhatsApp messages, as well as the lookbook imagery you'd typically expect of a brand's official social media platform.
For Virgil Abloh, the account's primary function is to offer an open-source informational hub, a place where young creatives can understand the nuances of his creative process, and adapt what they see and learn for themselves. "If I were a 17-year-old kid and I wanted to learn how to get into fashion, all I would want is a documentary or an Instagram account where I could see how the idea comes to life because then I could take that and interpret it how I would want to," he told Vogue. "So this account to me is going to be the home of future seasons; it will be the place where we can story-tell and show our process, thereby letting people into the DNA of Off-White, not just the surface of Off-White."
The account's launch also forms part of a wider industry move towards openness and transparency, factors that are particularly important at a time when customers are more conscious of the ethics of the brands they buy. In replacing the runway show format for the brand, it also goes some way in undoing the reputation for gatekeeping and cliquery that the fashion industry is currently keen to shed. "I made Off-White to be modern, and to be investigative, and to try to find new ways," says Virgil. "You know, me and my demographic, we're sort of self-taught. We've bent fashion to be what we want it to be. I feel like this type of presentation to me is more fulfilling than doing a runway show that only 800 people can see."