How to enter the i-D and ARTSTHREAD global graduate showcase initiative
The Global Design Graduate Show 2020 is your chance to share your work with the world, wherever you are.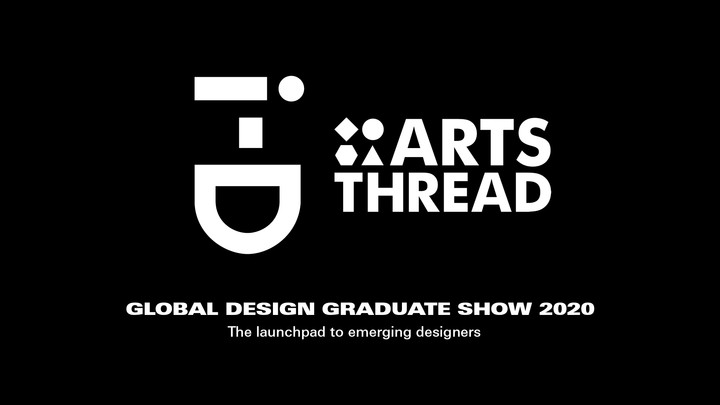 i-D has teamed up with ARTSTHREAD to give students of the class of 2020, in any art or design undergraduate, a chance to showcase their work this summer, despite degree shows being cancelled. "Each year, the talent emerging from art schools around the world inspires fresh hope for the future of our creative industries," our Editor in Chief Alastair McKimm said when we announced the Global Design Graduate Show 2020. "While current circumstances might not allow for graduate exhibitions and shows in their typical formats, it's more important than ever that we use the resources at our disposal to share their work with the world."

If you're wondering how you can share your work to the ARTSTHREAD website, and have it assessed by Alastair and i-D, here's an update. By the 31st of July, you'll need to upload your work to the ARTSTHREAD website, and complete the i-D and ARTSTHREAD Global Design Graduate Show 2020 Entry Form. You can either upload your graduate project, or make a portfolio submission that focuses more on the journey than the outcome -- we appreciate it's been hard to make work without access to university resources.
For more hands-on advice on how to document, edit, curate and upload your creative process portfolio -- mixing images with portfolio pages and persona video statements - please visit the Q&A with Jens Laugesen, the Creative Director of ARTSTHREAD, and Global Design Graduate show 2020 here.
Says Jens, "We at ARTSTHREAD believe it is a time for everyone within the creative industries to pull together to help the future graduates who will be launching their career in these uncertain times. We are extremely proud to partner with i-D Magazine as media partner for this first of its kind global online graduate competition and invite the leading global brands to partner with us and help create innovative new ways to offer meaningful and positive digital portfolio solutions and opportunities to the class of 2020 graduates."
As this is in fact a competition, awards will be given in a variety of categories including Fashion, Photography, and Journalism. To help you get there, ARTSTHREAD will be hosting masterclasses, webinars with key industry mentors, judges and award partners, as well as sharing practical information on how to make your project stand out.
It's free to apply. Shortlisted designers in all the different art & design categories will be announced on August 15th, and it is possible for the public to view their profiles, interact and vote for their favourite creatives until September 14th 2020.
The winners will be announced during London Fashion Week and London Design Festival in September, and featured in i-D. An innovative online ARTSTHREAD GDGS 2020 talent showcase will be launched in New York in partnership with Design Pavilion and NYC Design in October. Find out everything else you need to know here.
For more detailed weekly updates on competition info, and industry panel portfolio advice please sign up for the ARTSTHREAD newsletter.