Nic Cage will play Joe Exotic in the upcoming Tiger King TV show
Finally the good news we need in this hellscape world!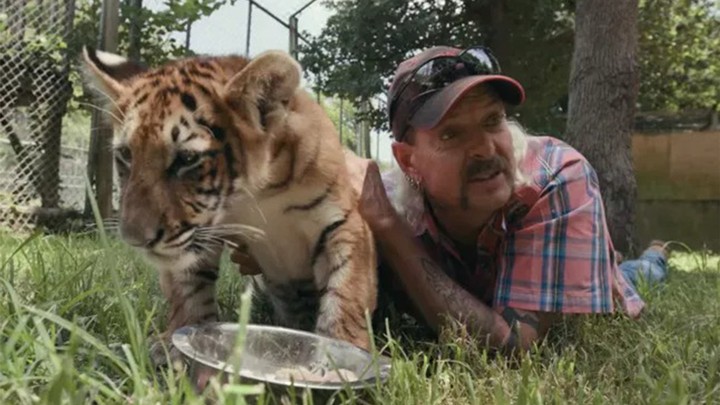 It feels like forever ago that we collectively discovered Tiger King, doesn't it? But believe it or not, the absolutely batshit Netflix docuseries only dropped in March. Thanks to its huge success though, a scripted show based on the crazy true story was announced tout suite, and somehow, in spite of the global pandemic, it's already signed its main star.
That main star? Nicholas Cage! The actor will star as problematic internet icon and lover of leopard print Joe Exotic in the upcoming eight-episode series. Produced by Imagine Television studios and CBS, the series will once again tell the story of zoo owner, aspiring politician, and convicted felon Joe Maldonado-Passage.
Inspired by a June 2019 longread on the Joe Exotic saga -- Joe Exotic: A Dark Journey Into The World of a Man Gone Wild -- we don't know much in the way of casting yet. But we do know, via Variety, that the actor will also serve as executive producer alongside showrunner and writer Dan Lagana, who was also the mind behind American Vandal. We already can't wait to see the wild-eyed intensity Nic will bring to the role. And the outfits, obviously.