Mowalola: "I thought the end of the world would be a lot more dramatic"
For our summer issue, the maverick London designer tells us why she'll only ever do fashion on her own terms.
Mowalola's story originally appeared in i-D's The Faith In Chaos Issue, no. 360, Summer 2020. Order your copy here.
Before this, the last time we spoke with Mowalola Ogunlesi was back in early March. It was just before the release of Silent Madness, the glamorously macabre short film she worked on with Jordan Hemingway and Yves Tumor. Asked to cast light on its central theme, her answer was a simple question: "What will you be at the end of the world?" Three months on, we find ourselves revisiting what now reads like a moment of eerie clairvoyance. "The end of the world already happened before lockdown! This kind of is the new world," says the London-based designer, with an ironic chuckle. "To be honest, I thought it would be a lot more dramatic. I thought there'd be some chaos, but it's just really sombre, lonely, and boring."

Her fixation on the end of days is not, however, the product of some nihilistic death-drive. To her, it's always been cause for excitement – the marking of an opportunity for a new generation to build a new world from the rubble of the old. Similarly, 'chaos', here, isn't synonymous with harmful recklessness. Rather, it's a force of productive destabilisation, able to challenge and dismantle prudish social diktats on how our bodies should be and behave; it's a libertine 'fuck you' to the institutionally prescribed paths we're told we ought to take.
Fashion, notably, is an industry prone to such paths, paved with unhealthy expectations as to when and how often the participants are to show the fruits of their labour. The shuddering halt that the coronavirus pandemic has brought things to has, however, proven a blessing in disguise for Mowolala, allowing her to define her relationship to fashion on her own terms, rather than reluctantly playing by its rules. "I've basically decided to just not do everything that I was gonna do before quarantine," she says. "I didn't see the need to do a show, or to even be planning for one, so now, I'm figuring out different ways to explore fashion, beyond the runway."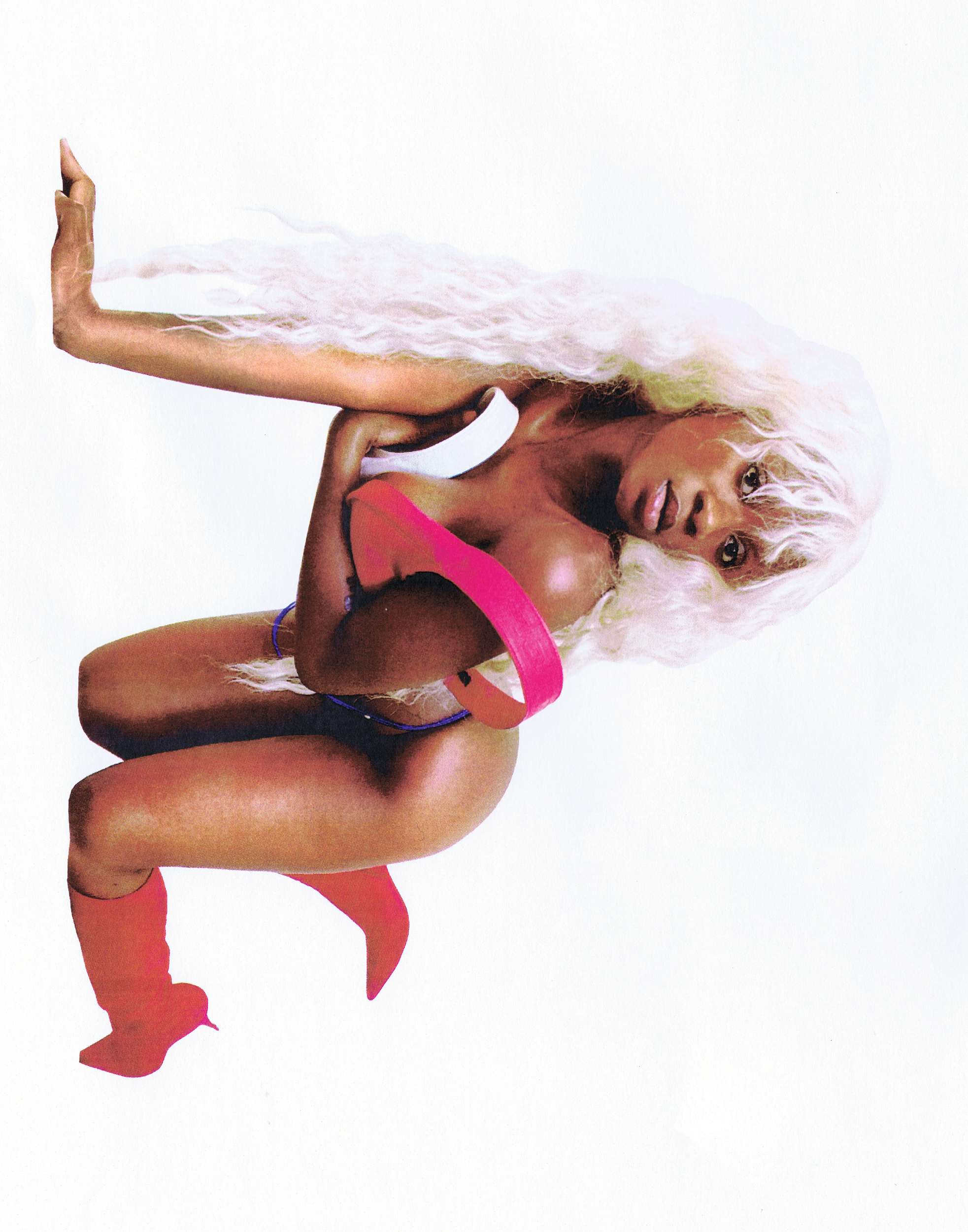 The last time her work was shown was Coming For Blood, an ode to the helter-skelter experience of falling and being in love, presented as part of Fashion East MAN's SS20 showcase last June. It was the collection that gave us that halterneck white leather dress, the one Naomi Campbell wore to her Fashion for Relief gala, with a trompe l'œil bullet wound and trickling scarlet blood. It's not that she hasn't been busy since, though. The end of 2019 brought with it a solo exhibition at NOW Gallery on the Greenwich Peninsula, with the aforementioned film arriving shortly after it closed. Though SS21 was slated as the season of her runway return, the cancellation of London's physical fashion weeks left her asking who, exactly, she was making the collection for. "Doing my show in June would have been great, but was it really necessary for me to do?" she ponders. "Or would I just be doing it to be on this industry path that I don't really care for that much?"

"I want to move forward in a way that makes sense with the direction the world is heading in, and do what I want to do, rather than what people think I should," she continues. "When I think about myself in terms of the fashion industry, I end up heading down a road that I don't need to be going down."

Perhaps her boldest spurning of external expectations is her decision to step back from, well, designing clothes – for the time being, anyway. "I can't make anything right now! I'm just chilling, watching loads of stuff," she laughs (mostly animé, along with Wong Kar Wai's Fallen Angels, which she was particularly taken by, and the reunion episode of The Real Housewives of Atlanta). She's picked up her PS4 controller for the first time in about seven years, too. "I feel like when I do design, I wanna be in a completely different headspace to the one I'm in now."

It's an admirable stance to take in an industry where time is considered as a commodity to be traded for product, and rarely as something to be enjoyed for oneself. It also demonstrates faithful adherence to the industry-wide call to take the current situation as an opportunity to slow things down. What independent designer, after all, has the capacity to run at a pace set by houses putting out up to six collections a year? "I just feel like fashion's gotten a bit out of hand," Mowalola says. "I mean, it's nice for you if you enjoy things as they are, but to me, it just really doesn't make sense. There needs to be more individuality and less overproduction and consumption of shit that people don't really need."

Mowalola's brief sabbatical from garment design is not to be interpreted as a step back from fashion itself – as the images printed in these very pages demonstrate. For this series, she enlisted a handful of close friends, all in isolation from Canada to Lagos (her hometown), to participate in "a project where we could feel like we're part of something, and not just sitting at home." After doing a test shoot herself, she dispatched them her clamoured-after leather hobo bags and knee-high boots in acid-green-dyed cowhide, fuchsia, terracotta and turquoise blue, along with a brief in line with the brand's current no-clothes direction. "I just wanted everyone to literally just be naked, apart from the bag and shoes," she says, "to just really celebrate our bodies and ourselves."

Despite loving clothes, as we all do, nakedness in the comfort of one's own home is among life's great pleasures, isn't it? "Exactly! I was thinking about how your boots and your bag are typically things you'd wear out, but why can't you just throw them on and wear them to the mirror?" The resulting images, each shot by the five campaign stars themselves, are a testament to the values of shameless sexiness and liberated body expression that Mowalola has been a proud ambassador of since her arrival on the scene.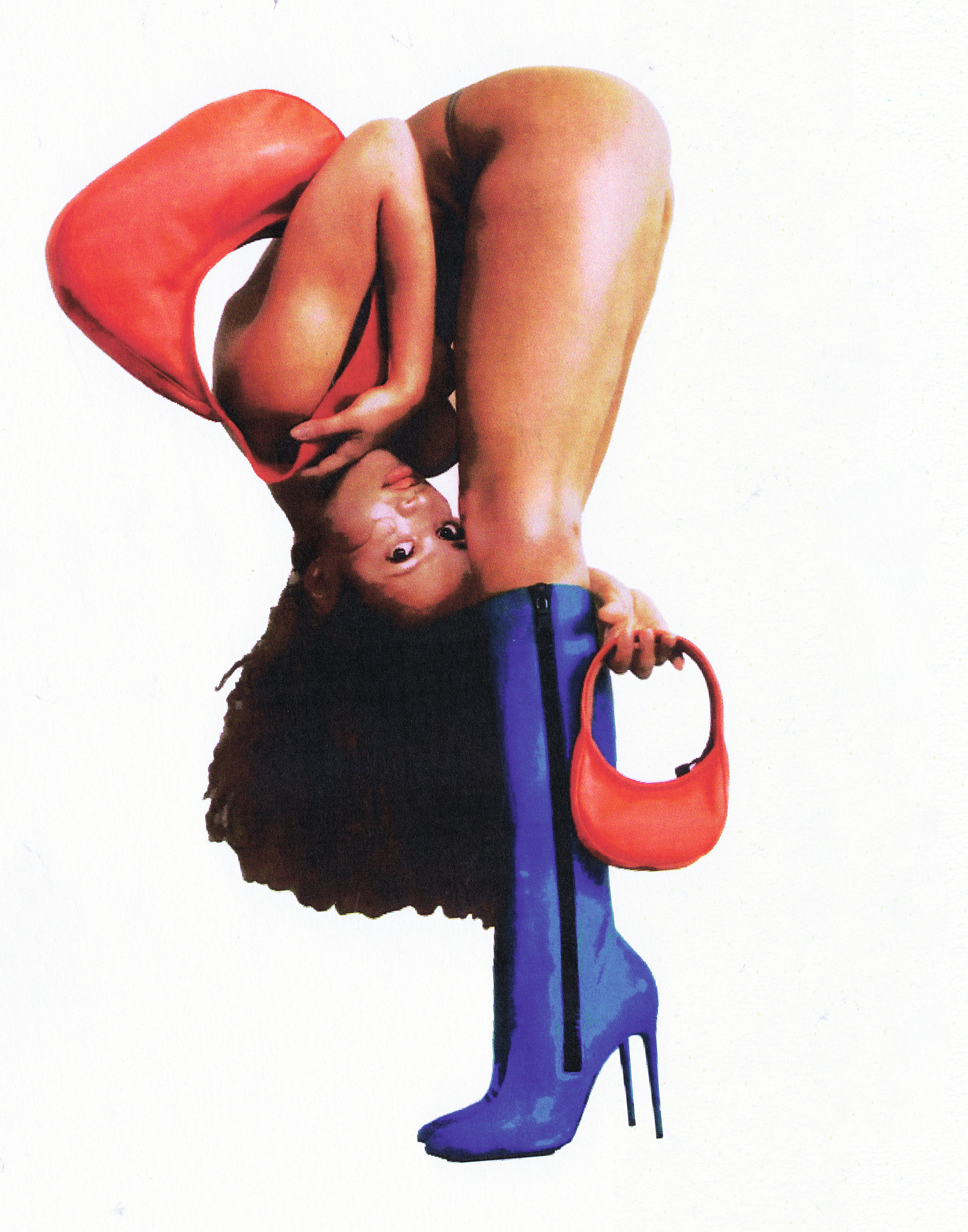 As for what lies ahead on her self-determined path, she has further camera work in mind. "I'm writing a film, which I'm really excited about," she says, "I just love movies, and I've always wanted to direct my own film. Right now, I'm trying to get the story together." It's also set to reshape the way she goes about designing, ambitiously expanding on the narrative-led approach that first earned her acclaim. "For my last collection, I created a story and designed the clothes around that," she says. "Now, I feel like I want to push that further and do a whole movie where the clothes are made specifically for the characters in it."

Of course, with current restrictions in place, it remains uncertain as to when Mowalola will be able to sit in the director's chair. Still, despite the full lifting of lockdown still but a pipe dream, she's optimistic – excited, even – for the effects that this period of extensive confinement could have on what fashion could look like when tomorrow does eventually come. "I think it'll be really exciting. I feel like everyone has low-key lost their minds, so when everyone gets back to creating, everything's gonna look so foreign." Hear, hear, Mowalola. Let chaos reign.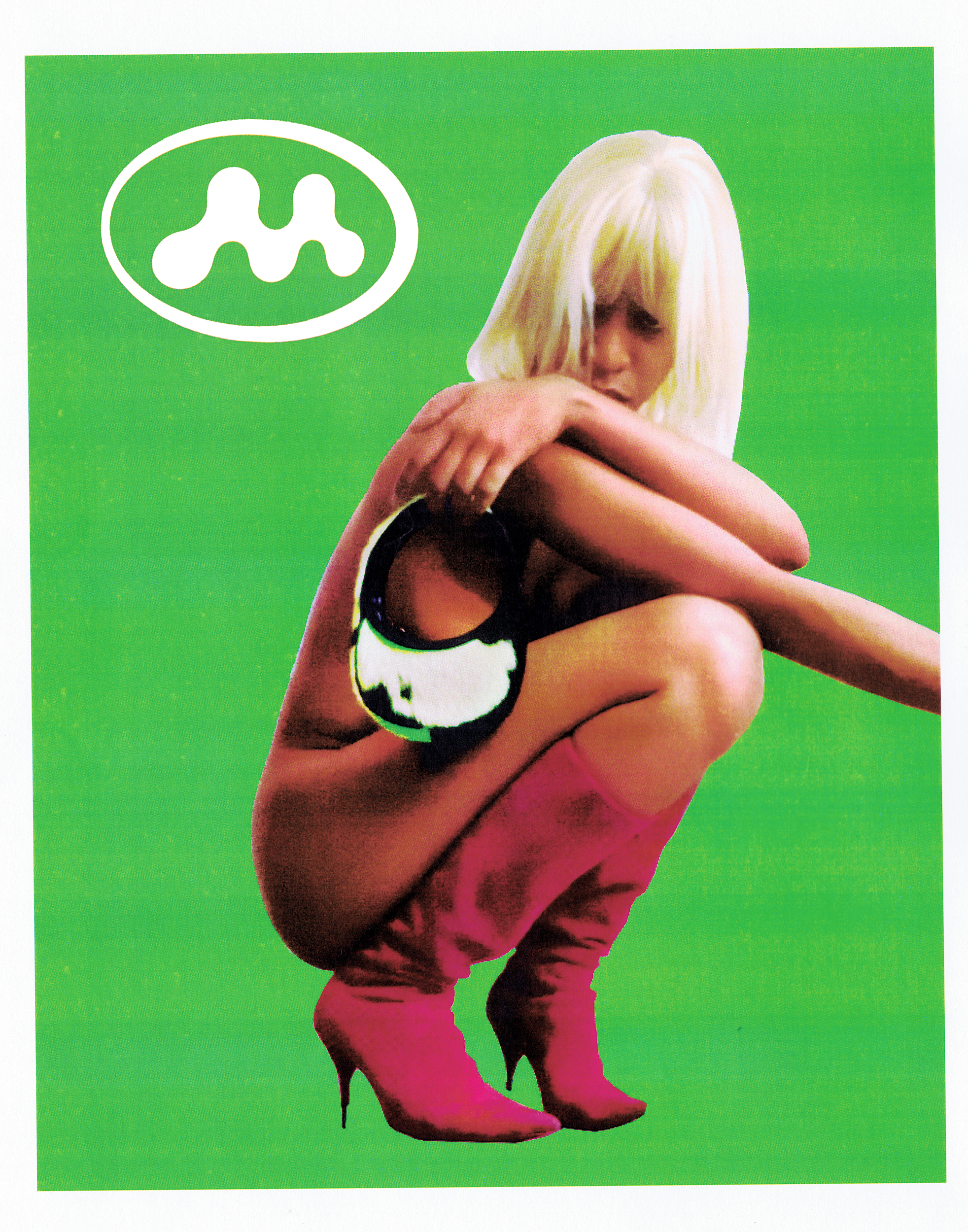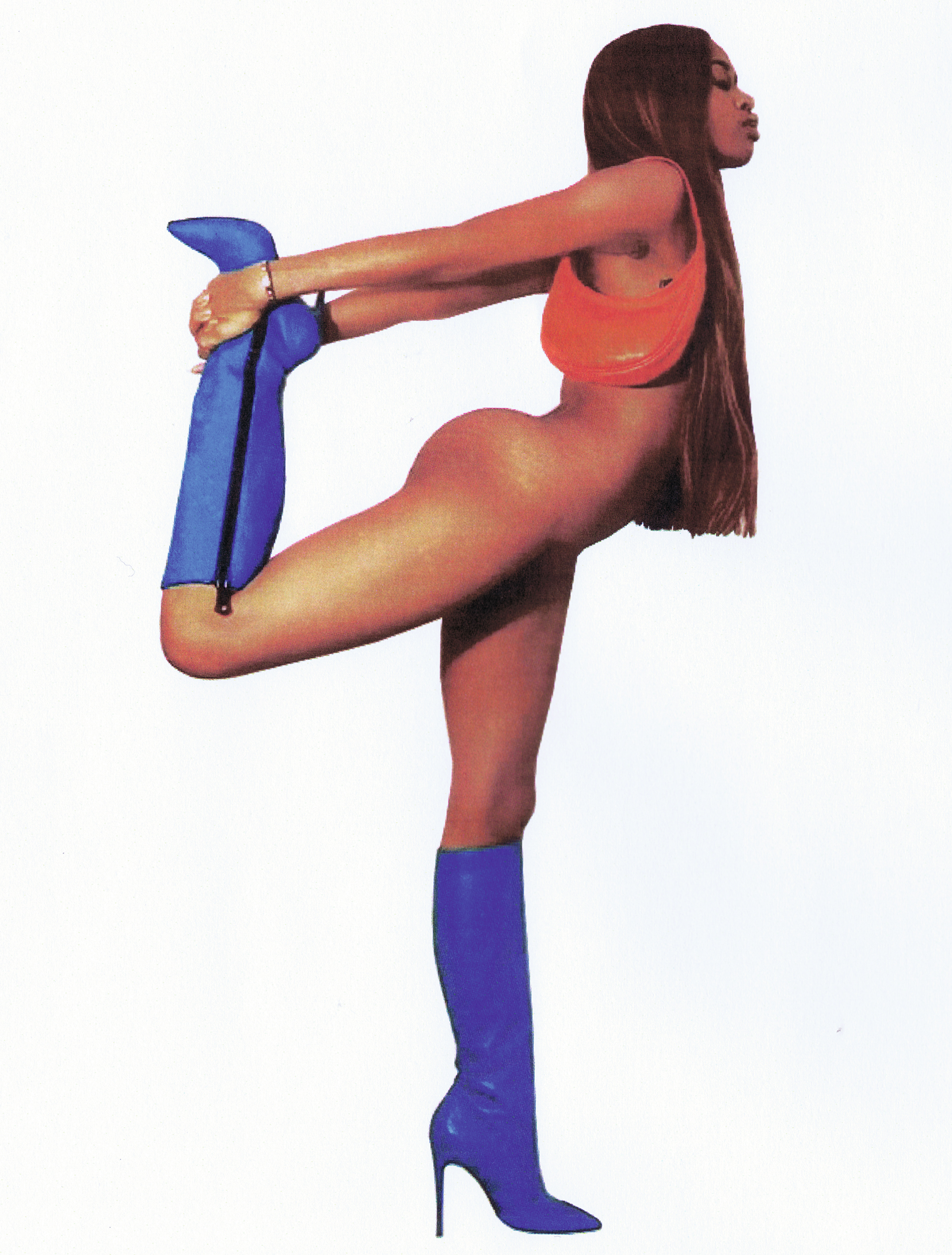 Credits
---
Creative Direction Mowalola
Editing Aidan Zamiri

Special thanks to DUCK Productions.

Models Mowalola, DETO BLACK, Chi Virgo,
AMKMQ, Bahati Imaan and Maxine

All clothing and accessories Mowalola.