Photos courtesy of Emily Alyn Lind.
Forget the Upper East Side, Emily Alyn Lind is taking Hollywood by storm
The young actress tells us about her debut EP, keeping creative in quarantine and her lead role in the long-awaited 'Gossip Girl' reboot.
|
08 September 2020, 8:00am
Photos courtesy of Emily Alyn Lind.
"What is it called," Emily Alyn Lind queries from quarantine in her family's Los Angeles home, "when someone is like a public figure, but just on Instagram?"
It's remarkable the word 'influencer' doesn't come easily to the actress-musician, when she's easily among the most influential of Hollywood's freshman class. Lind is expected to reel us once again into the debauchery of wayward, over-privileged private schoolers on the Upper East Side as lead in the revival of Gossip Girl — a CW series so seminal that over five years after the finale New York fashion editors still chronicle its costumes. Also, this meme.
While the outbreak of Covid-19 prompted platform HBO Max to push the reboot's airing date to 2021 (it was entering production when the stay-at-home order struck), the starlet is still thriving. Not only is she still in pre-production discussions for several releases, but this month Lind returns — alongside Bella Thorne — to front the much-anticipated sequel to teen horror hit The Babysitter with The Babysitter: Killer Queen on Netflix. But even with the rush of releases like these, Lind still relishes the FOMO-free mundanity of quarantine life at home. Her dramatically lowered expectations for her 18th in lockdown meant it was her best yet, and the sole birthday celebration Emily Alyn Lind survived without crying.
Conversation with Lind is coloured by relatable revelations like these. Despite her famous family (both the teen's mother and sisters are successful actors, and father a producer-director) and a slew of heavy-hitting roles in Stephen King adaptations or opposite the likes of Leonardo DiCaprio, the former child star is remarkably, well, normal. While most young girls grew up with ballerina ambitions, Lind just "wanted to be Bob Dylan." Developing an intense fascination with folk-pop from infancy, it was only a matter of time before she created her own for the contemporary listener — a genre she categorizes as "sad boy music for the soul."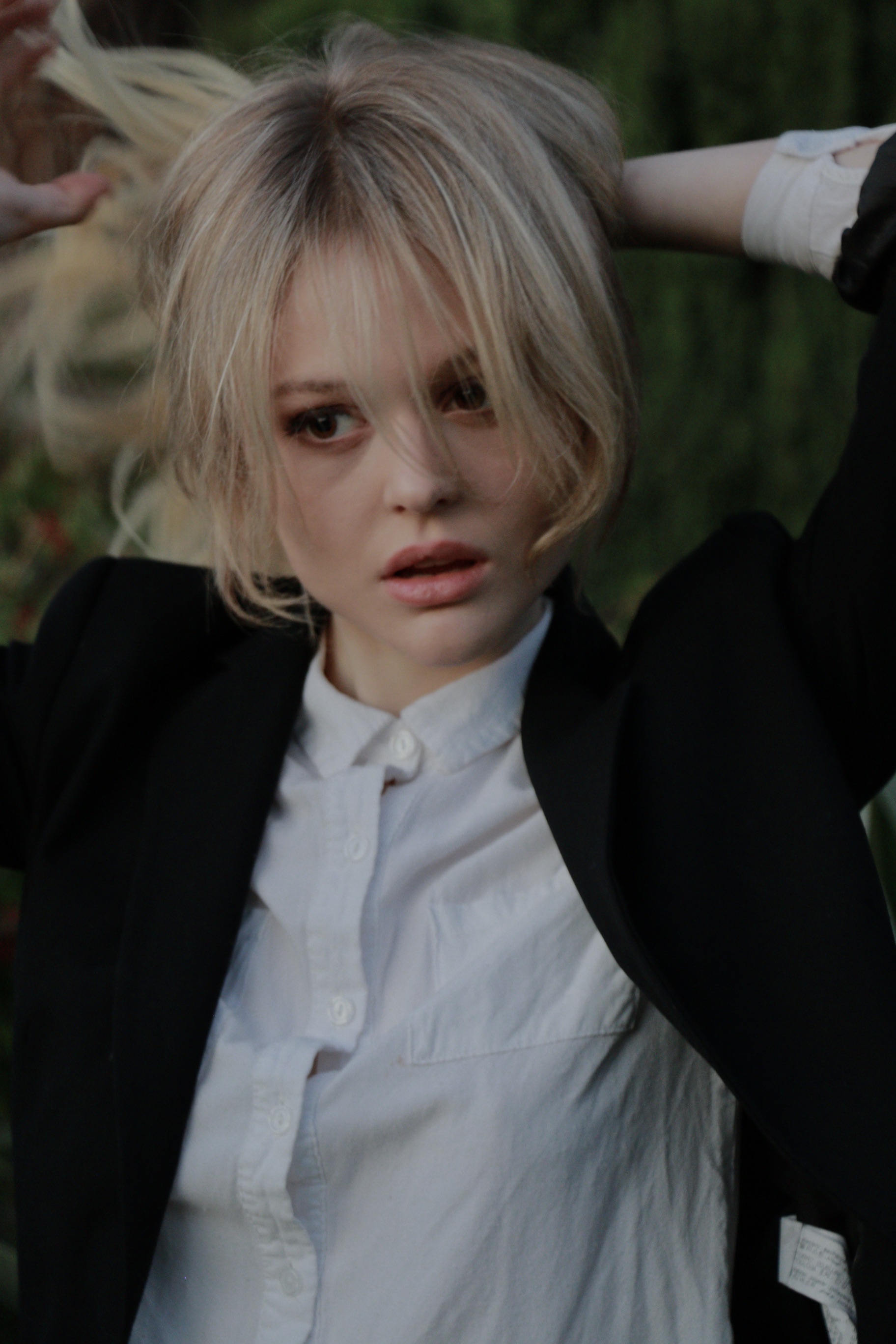 In isolation Lind has been finding friends in her long-time heroes, and she hopes her own musical output will similarly intimate the listener. Social distancing has served as a creative stimulant for the young multi-hyphenate, re-recording songs of yesteryear from her bedroom to release a debut EP, Here and Elsewhere, independently, at the top of next year. It doesn't bother the singer that, given the circumstances, she'll be unable to promote the project via an in-person press tour or series of shows. If it flops? It flops, she claims. Fame is "just not that great" anyway — Lind would rather influence others' feelings.
"It's a powerful thing this generation is lacking: not doing something because you're going to make money, or because it's going to get you to a place that you think would be good for you to be," the singer tells i-D, "but just doing it because it's going to help you connect with someone."
Below, Lind discusses social media stardom, the stigma associated with straddling two entertainment lanes and what we can anticipate from the new, very Gen Z Gossip Girl reboot.
It's unimaginable to be in an industry that was shut down overnight, how are you managing the uncertainty?
Even hearing that question reminds me how lucky I am, because I'm in an industry that gives me the freedom to be artistic in other fields. I think everyone in every industry is in flux right now, but I feel so lucky that I still have the capacity to make music (which I'm literally doing in my bedroom) where production is not affected. But for me, that feels much less of my profession, and more just me doing something for myself and hoping others also enjoy it. For acting, everything is just so up in the air — I try not to think about it too much because if I do I freak myself out. You can go online and read one million articles and everything says something different. And so many of my friends who have been let go or had to move out, it's absolutely terrifying.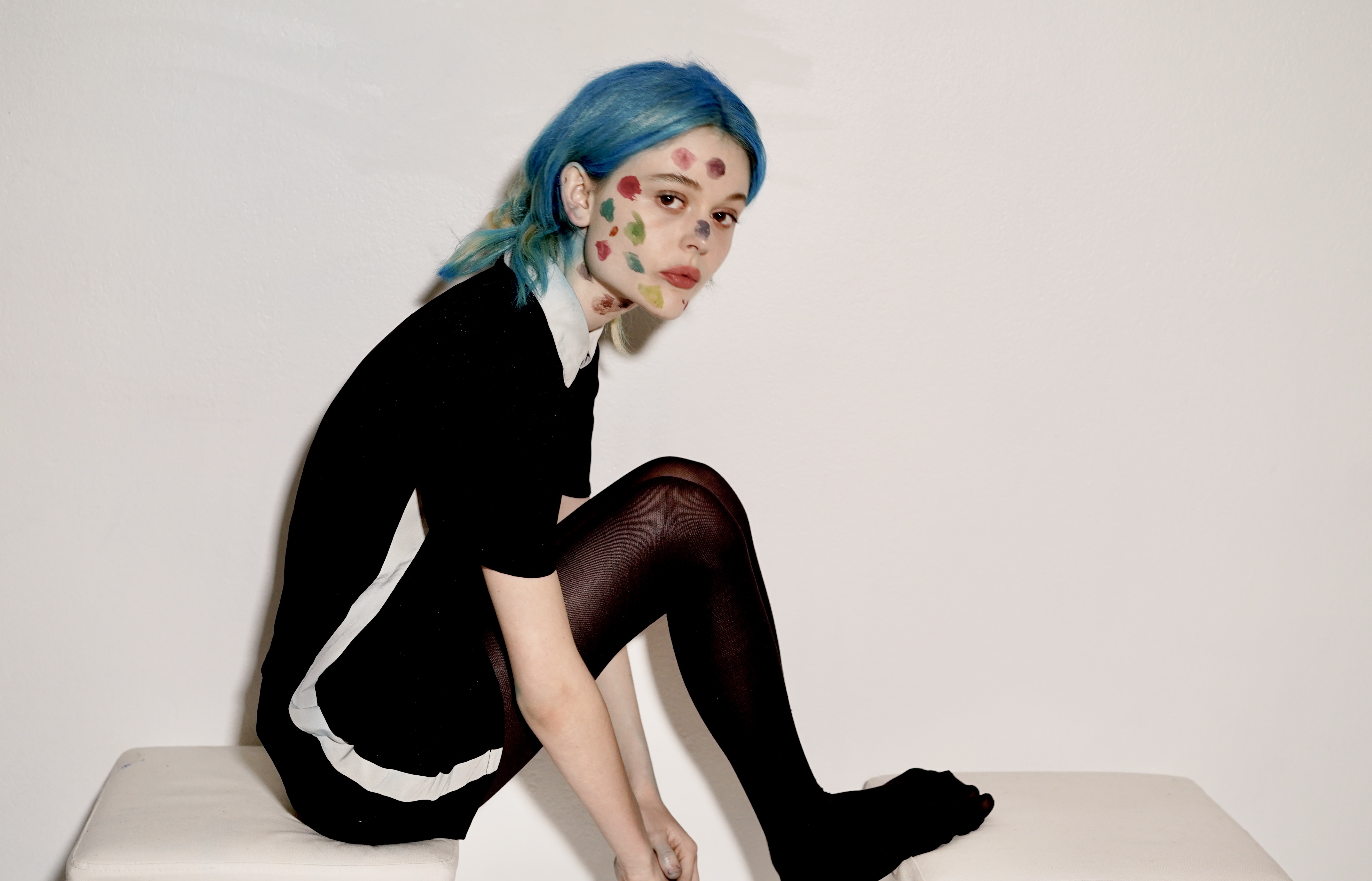 How did you stay sane as such a young working actor? Child stardom does not look easy.
I just never wanted to be the weird home-schooled actress girl, I wanted to be a normal kid and maybe also have a career in film and television. So I definitely put myself out there a lot and hung out with kids my own age, I mean I definitely had my ups and downs and got into shit, and then kind of got it out of my system. I had this kind of Hannah Montana existence where I was completely normal then had this other life. But I think it was having really great parents who tried to keep my childhood as normal as possible — sometimes that meant having Thanksgiving in a random place when one of us was on location.
Because you're from an entertainment family, did you feel like you had to prove your talent — that you had a right to be in the room beyond nepotism?
I think because it was such a natural progression for me to become an actor, I don't know, it comes back to nature vs. nurture for me: would I be an actor if my parents weren't in the industry? Would I be good at it if they weren't? Honestly, with acting, there's no answer for me. I think it just was always inside of me, and my sisters too. It was just what we were meant to do. It was never a competition or having to prove something, we wanted it for what it was. But that was a whole other element, because it was so normal if we went into the room and didn't do well or didn't get the role it was like, "Who cares? There's going to be another one and this doesn't have anything to do with who you are."
Was music another coping mechanism?
I was just always writing music since I could remember. My dad introduced me to folk music really young — Bob Dylan, Neil Young — and I just thought they were the coolest people in the world. Instead of wanting to be a ballerina I just wanted to be Neil Young. I just loved the 60s. But I picked up a guitar and started writing, so it started to become an outlet for me and I never stopped.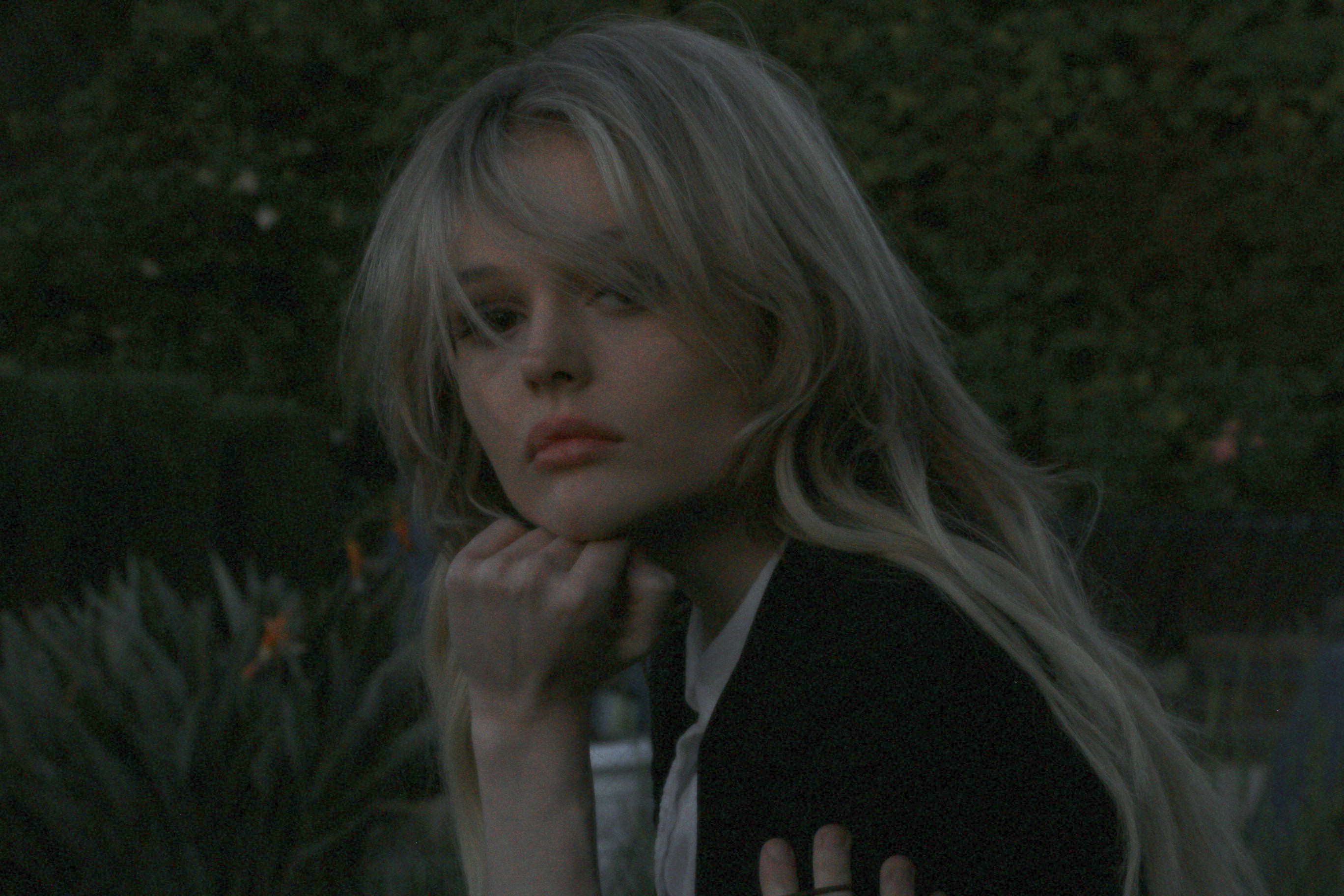 When did you realize it had become another viable career path for you?
It's interesting because I never thought it would. Even in quarantine learning how to record myself, and how accessible it can be. To know that if I'm in New York or South Africa, I can just pick up a guitar anywhere and record something to send to my producer. I love the accessibility of the process. Even if I never made money from this, it's just amazing that I can still do it.
I never had the intention of pursuing music until I met people who articulated the power of sharing your thoughts so people felt less alone. And I understood because Elliott Smith or Leonard Cohen helped me through so many phases of my life, and I owe them so much. If I can, I want to try and share what I have created, because as artists it's kind of our duty.
Did you feel like you had to subvert the weird stigma of actors becoming musicians? There's this very niche dynamic when it comes to that.
It's really hard, especially being young and in a generation that while there's a freedom to 'be who you are,' it isn't really about being who you are. It's weird. It's kind of gotten worse through social media and seeing these dynamics up close and being affected by them. But it's just important to do what you want and not let this kind of stuff affect you.
I mean it's also hard enough to just be a teen, let alone also navigating life in the public eye.
Early on my walls went up really fast. I would see so many comments that were so mean, so disgusting, and I was just so young. It's interesting because you see so many kids now who are on Instagram or TikTok. I'm just not in that world. But everything kind of revolves around Instagram, it's our source for news and everything. I just had to put my walls up, but it's kind of sad because it became kind of normal. "You fat pig, go throw up," was just normal. And obviously it's all for attention, but it's so disturbing that I had to normalize that so early on. It's hard for me to watch the influencers who are 10 or 12, but this is our generation and you can't keep anyone from it anymore. But for me, it is hard because it's really messed up — the things people say and the self-hatred that can stem from it — if you let it. I'm still figuring out a way to accept it or balance it, it's hard for me.
I do want to say, there is something that I've found throughout this entire pandemic that it has helped a lot too. It's like a weird balancing act — the good parts are balancing out the bad. But we are entertained and we're finding connection in it.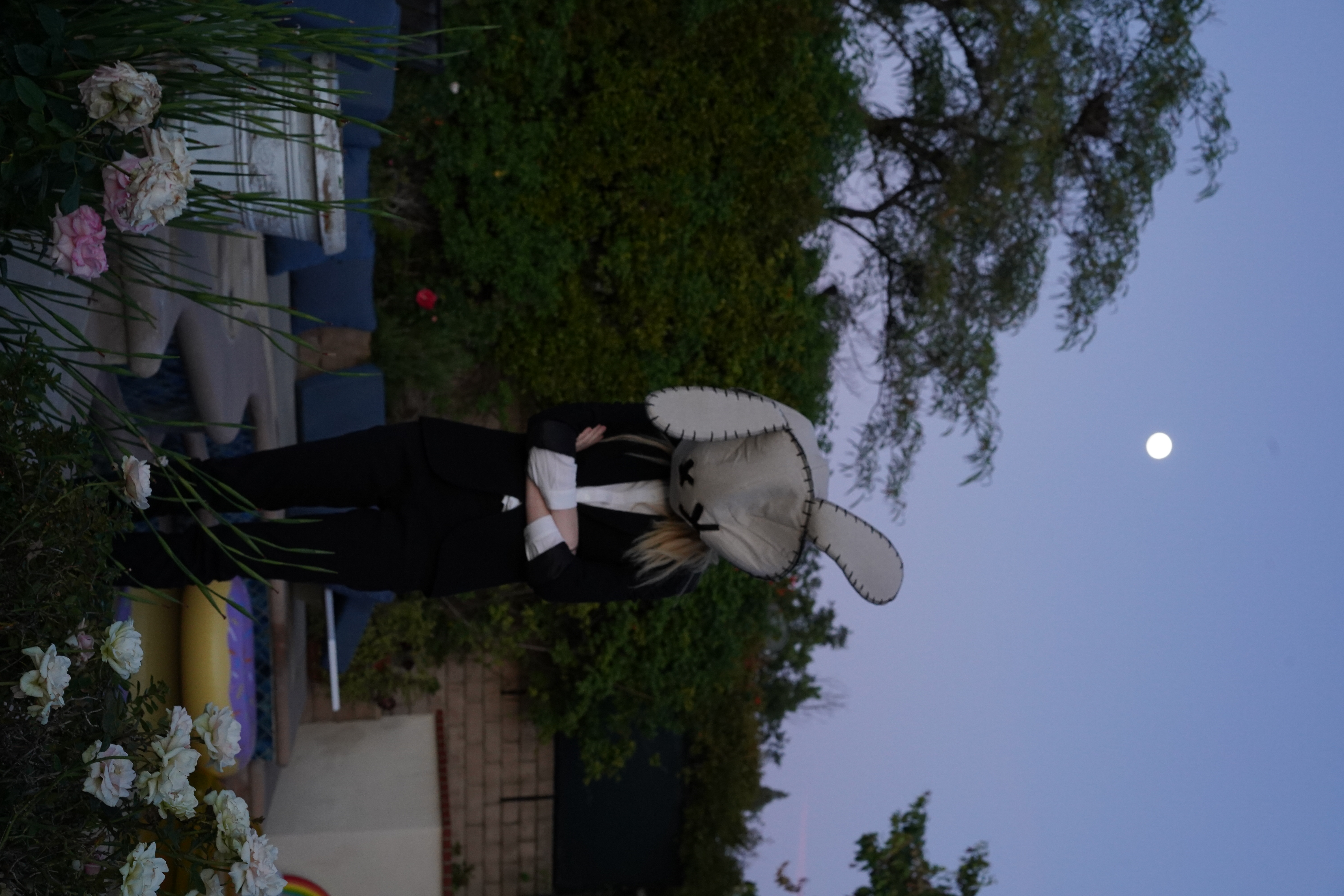 What's it like to celebrate the release of a major project while the world is still locked down?
Personally, it feels a bit weird to be celebrating or promoting anything when the world is in shambles. Nonetheless, I've found that art has been a huge part of what is getting everyone through this difficult time. It has the power to connect and transport us, even when we are worlds away.
Did you anticipate The Babysitter_'s success, or that it would lead to a second instalment?
I try not to go into a project assuming what the reaction will be. I go off the script and the creative vision. _The Babysitter gaining success was an added bonus to a project I already felt very connected and proud to be a part of. Being asked to do number two, was the icing on top. The best part of working with everyone again was how seamless and natural it already felt. Seeing how much everyone had grown over the past years was a treat.
Tell me about your musical project, how did you conceptualize it?
It's a range of songs from the past that I've written either on the road or on location, with friends or producers. They're very real and close to my heart, but it was always just a passion project. I didn't have a plan to put these out whatsoever, but I looked at how my favourite musicians through Covid-19 were putting out music as a way to connect, so the idea was just to put it out and not really care if it doesn't take off.
I feel like it's more impactful to create things for yourself rather than the purpose of putting it out, even if you're terrible at it. Like isn't it great to not be thinking of the commercial or social benefit of it?
We're just so motivated by the validation.
Such an egotistical generation. I'm not saying that it's not me, because it is! It's the self-assurance you get from a comment or a like, that makes you feel seen. It's that you feel like you need the acceptance, when actually, no you don't.
I don't know if we're so conditioned at this point that there's no turning back.
I don't know either, is this generation going to keep getting crazier? And when there's filters or Facetune, it's like, how much further can we go?
Speaking of this generation, how does the new _Gossip Girl_'s messaging differ from the original?
I think the original was great and still relatable. Young adults or adults, want to fall in love with characters and put themselves in their shoes. I think a lot of things have happened generationally that have shifted things, and I think that's definitely going to be visible. There's a lot to talk about — 10 years ago people weren't as open to talking about mental health or issues teens face. I think the show is amazing and is going to be amazing.
Walk me through the casting process of _Gossip Girl_**, how did that all come to be?**
Like so many people, I watched it all years ago. It's such an iconic show. So, the initial meeting was them speaking to me about what they want to convey and what important subjects they want to talk about. All of that good stuff. I just loved the energy surrounding the project, and the fact that these people had created a show together and had this built-in family.
Compared with film, it must be nice to delve into a character so deeply.
Absolutely. Nowadays with streaming, it's like we have the freedom and just time to create these amazing storylines for television. I always liked the idea of TV, but with primetime TV or cable, there wasn't room to swear or do anything raunchy on screen. And I like things that are darker and capture how things really are. Streaming has just taken away the censorship so there's so much more potential.
Is it intimidating to take up the mantle of such an iconic show?
For me it was never the goal of becoming [a household name], I think I've always been really picky about how I want to present myself and playing characters that made me feel full — like I was doing it justice. It's really hard when you see a lot of people who are affected by it in a specific way. I don't care about the "fame" aspect of it, but what people are going to get from it. I've never worried about reaching a big audience, but more so that those I do reach are inspired or passionate. If you're just reaching for the spotlight, getting it will never feel as good.