Isra Hirsi: "You can read all the books you want, but reading books is not going to save lives"
The 17-year-old climate and racial injustice activist is one of the most exciting young voice in American left wing politics.
|
21 September 2020, 12:02pm
This story originally appeared in Up + Rising, a celebration of extraordinary Black voices, and is the first chapter of i-D's 40th anniversary issue (1980-2020).
i-D chronicled over 100 activists and artists, musicians and writers, photographers and creatives, in Atlanta, Baltimore, Minneapolis, LA, London, New York, Paris and Toronto.
"When I talk about not really getting to have a childhood, it's in relation to the forced 'growing up' that I had to go through as a kid. My mom became a regional politician when I was twelve, that was in the seventh grade, and everything kind of fast-forwarded. I had to become even more of the big sister than I already was, just helping out as much as I could. I think that having such busy parents changed my perception of what a childhood should look like. The overall backlash we got definitely forced me to mature a little bit more.
I don't get hateful comments on Instagram as much, and on Twitter, the hate is usually just bots or trolls, but it's different with TikTok. The comment sections are a lot more personal and because I'm not famous – or I don't have as many followers on that app – when I see them, they're in my face. But I kind of find them entertaining. I know a lot of people have talked about my family, and our existence, but it's different when you specifically target a child. I actually kind of find it funny.
The thing that bothers me most about TikTok is that these really big creators – and even some of the smaller ones – will have viral TikToks about organising, or the protests, or riots, or Black and Brown people that have been shot by the police, and then they don't organise anywhere else. They go around and call themselves activists, but they literally don't do anything else.
I see a lot of people leaving questions in their comment sections being like, 'How do I get involved?' And nobody answers them. It's just been really frustrating for me because I used to be very involved in political TikTok. Everybody I talked to, who was really smart, and knew everything about their ideology, completely lacked, I guess the word is praxis? None of them genuinely understood how to take their views off the internet and into real life. I would talk to them all the time and give them examples to help them out but – and this is another big reason why I absolutely despise political TikTok – none of them wanted to put in the work, even though they acted like they did. You can read all the books you want, but reading books is not going to save lives.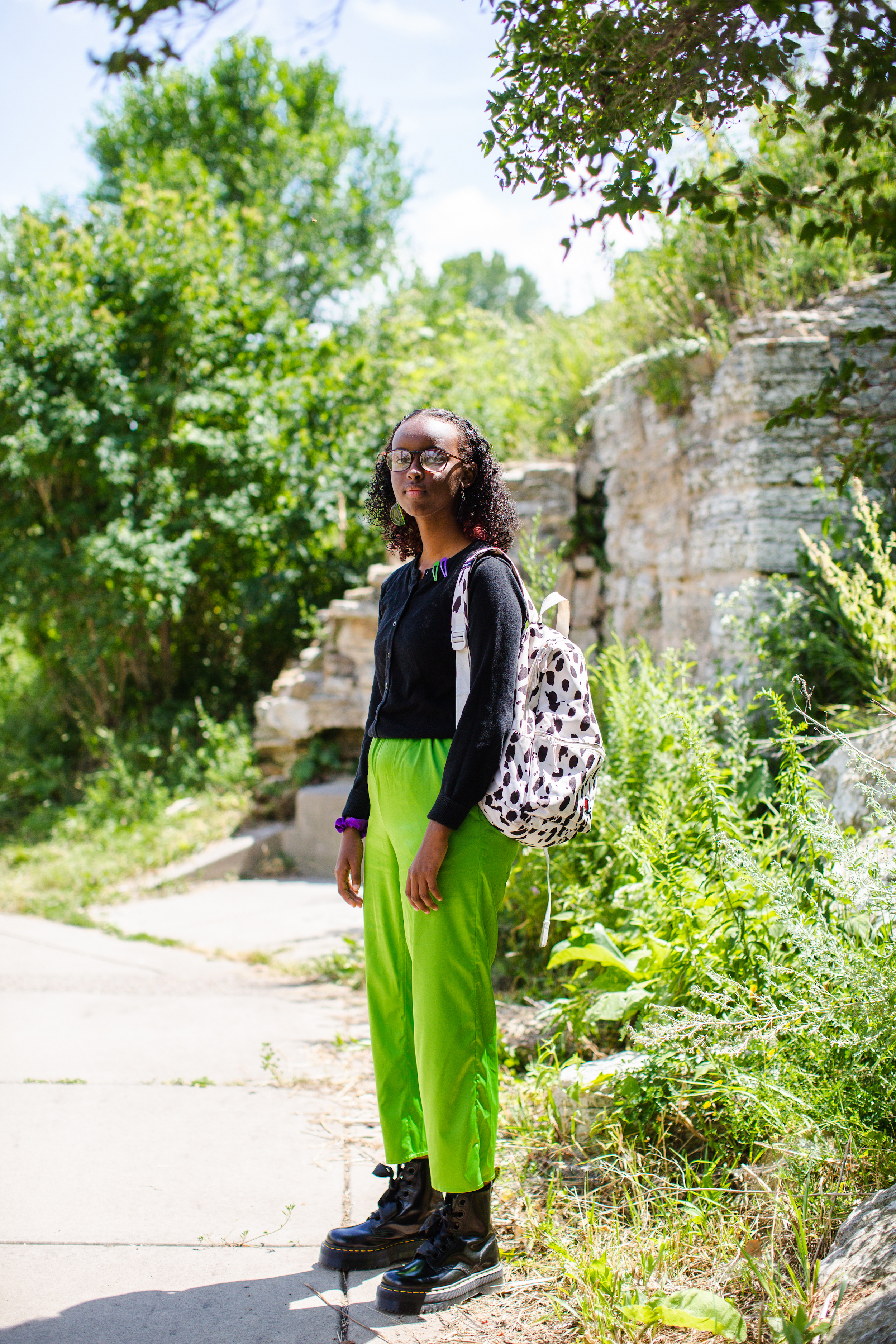 And there are all of these young, really impressionable kids who are just getting involved in politics through TikTok. They'll be like thirteen, fifteen years old, and they'll be talking about being 'AOC stans', or obsessed with Ed Markey or Bernie. It's just inherently flawed because they're politicians and not celebrities. It really got me thinking how if any of them had made a misstep, their 'stans' would completely ignore it. And that is so harmful because you're putting a politician who's supposed to serve people on a pedestal. I just find it so strange that we act like they're perfect, or amazing. I mean, it's not like any of them are Beyoncé.
I know that I have a really unique perspective on this, because I absolutely despise it when I see my mom on mugs or T-shirts. It just makes me uncomfortable, especially when they're not actually from her campaign. Seeing people wear them around is very odd to me, but it's also just made me realise: she's not supposed to be famous or a celebrity. She's supposed to be a Congresswoman, and she's supposed to do her job. Of course, I appreciate everyone who supports what my mother does, but at the same time I think she'd rather be a politician.
At the same time, I understand why people use platforms like TikTok so much; it is a great outlet with the ability to spread information so fast. And there is some value in having people look to you as a celebrity. If I have the ability to talk about such nuanced things like representation and the lack thereof, or organising and how I got started, it allows other people to be able to relate, or at least to be able to want to relate. And that allows for them to be able to, hopefully, connect with the things that I have to say. So why not talk about the topics that people don't talk about when I'm given the ability and platform?
I think that this whole idea of 'chasing clout' is unnecessary. None of the work that I do is for followers, or for name recognition, or for 'the fame'. Those just all happened to come afterwards, and I didn't ask for them. And to be honest, I'd be completely fine without them too. I kind of didn't even want the platform to begin with. But now that I have it, I want to use it correctly."
As told to Jenna Mahale
Credits
---
Photography Patience Zalanga.