Winter explores Endless Space through technicolor dream pop
Her new single 'Here I Am Existing' is the product of intense self-reflection and surrealist world-building.
Photo by Angel Aura.
Winter is more than just the surname of 29-year-old Samira Winter. It's also the title of the LA musician's band and the moniker of her alter ego. "She's definitely her own entity," Samira says of Winter. "She's an extension of me, but she's also her own thing."
Samira is calling from her home in Echo Park where she's been posted up during quarantine. Since she's been spending so much time inside, she decided to transform her loft-like living space into three separate zones. Her "creative" side of the room is decorated with tinsel curtains, Christmas lights and a disco ball; her yoga space has a mat, candles and crystals; and her work corner, which is where she's currently seated, has her computer and her desk. Samira is a vibes and worlds type of person, and a central part of her creative process is truly immersing herself in the spaces she's channeling.
"With Winter stuff, I just like creating a world for it," she says. "An aesthetic, visual and sonic world that I can just live in and that I can go to -- and then leave sometimes."
Like her music, Samira is bright, bubbly and has a lax, free-spirited hippy affect that feels distinctly Californian -- a noticeable contrast to the shy personalities of her musical heroes, Cocteau Twins' Elizabeth Fraser and My Bloody Valentine's Kevin Shields. Whereas those artists made distinctly balmy, vapory and heavenly music that seemed to transcend their cold, gray UK surroundings, Winter's fusion of dream pop and shoegaze sounds like it's blooming from the lavish botanical gardens that dot Los Angeles. Her third album, Endless Space (Between You & I)(out 7/24), is a lush bouquet of gentle indie pop melodies, blissed-out grooves and many layers of Jazzmaster strums that are dunked in all sorts of kaleidoscopic effects.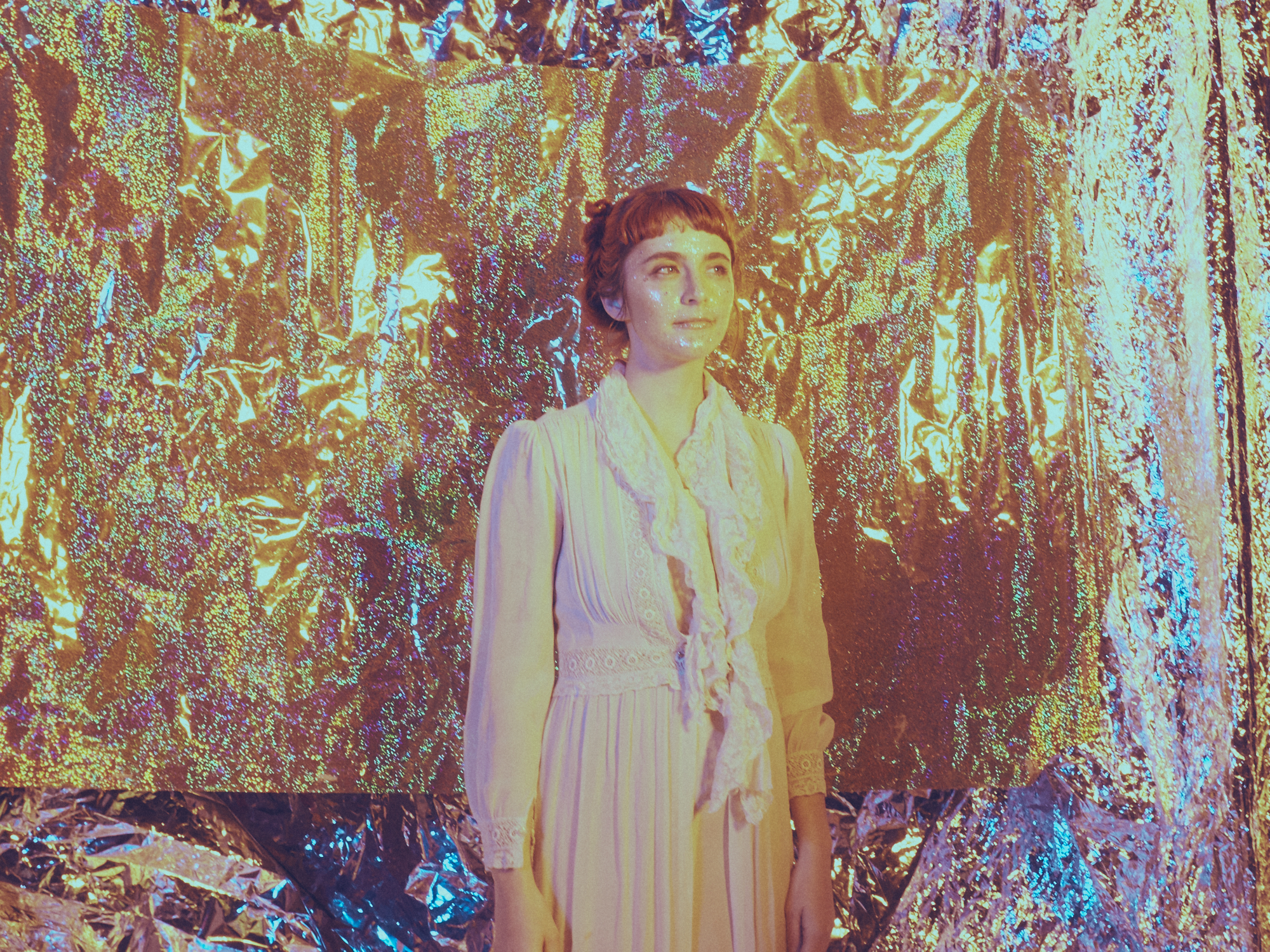 The record's latest single, out today, is a springy tune called "Here I Am Existing" that comes paired with a music video teeming with mystical nature and tarot-inspired imagery.
Although California has long been one of the country's most fertile shoegaze regions, Samira is no OG valley girl. She was born in New Mexico and then bounced between Coahuila, Mexico, São Paulo, Mexico City, and Miami before her family finally landed in her mom's hometown of Curitiba, Brazil. All of those moves took place before Samira had even finished elementary school, but she managed to stay put in Curitiba until she graduated high school.
She says that it was easy to get into bars while underage in Brazil, so she spent her teens partying with her friends at dance clubs that played artists like The Strokes and The Rapture. At home, her dad was a former punk musician who introduced Samira to Dead Kennedys, Iggy Pop and Crass, and her mom was into a style of 80s and 90s Brazillian music called música popular brasileira (often referred to as MPB). When Samira was 12, she started writing her own songs on guitar, but for a long time she would only feel comfortable performing them for her mother.

"Just because she would always cry and like what I did," she says with a laugh. "She'd be like, 'Oh my god that's so beautiful.'"
After high school, Samira attended Emerson College in Boston to study journalism. She was there at the turn of the last decade when now-household names like Speedy Ortiz, Pile and Guerilla Toss were merely regional acts, and Samira began diving deep into the scene as a journalist. She went to a ton of shows, worked on her college radio station and even made a documentary about the local noise scene. However, she soon realized that she was more interested in the music than the journalism, and began to yearn for a band of her own.
"I would go to shows to write about them and I would be so sad," she says. "I would be like, 'Ah man I really just want to be on stage.' It would really make me sad before I started Winter, I was like, 'I can't even go to shows anymore. I want to be playing music so bad and I really want to have a band.'"

It was during that era of longing that Winter, both the band and the entity, began to take shape. She found herself literally daydreaming about making decidedly dreamy music, and eventually recorded some songs with her friend Nolan Eley, who was playing in a Boston shoegaze band called Infinity Girl. She's very self-aware about her overuse of the word "dreamy", but she can't emphasize enough how much she wanted to load her songs with those otherworldly sensibilities. That first EP was called Daydreaming, and to this day her Bandcamp and Instagram handles are the phrase "daydreamingwinter".
"I want to bring the possibility of escaping through music and living this technicolor, holographic dream world," she says. "I think Winter honestly came from daydreaming. It's that mixture of nostalgia and beautiful sounds and melodies, and then a tinge of sadness and a hint of innocence."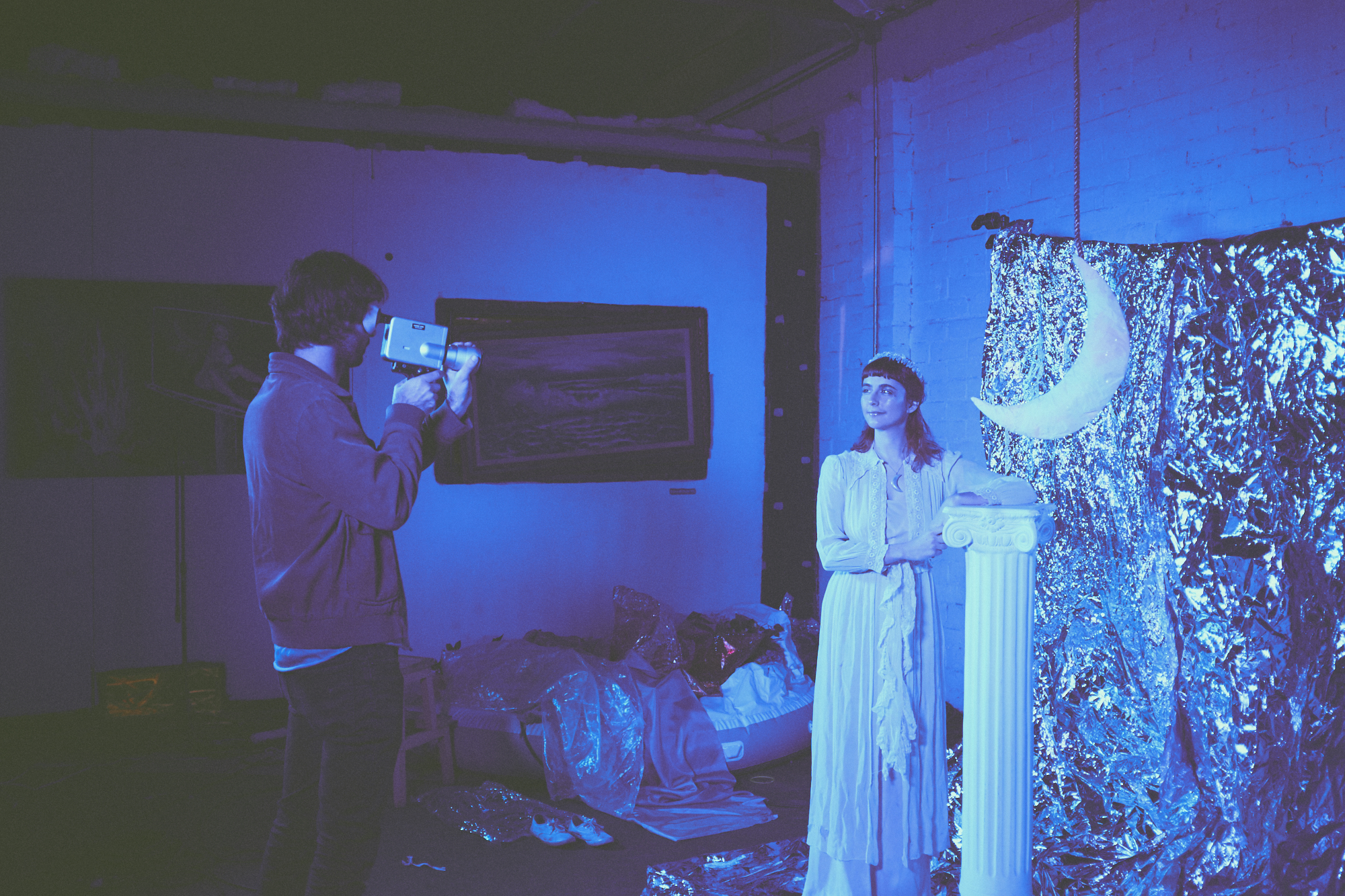 After a senior year of joyously gigging and writing songs in Boston, Samira was temporarily awoken from her dream state. Upon graduation, Eley moved to New York and Samira moved to LA, where she got a day job with a three-hour commute that totally drained her artistic energy. After a few months of slogging it unhappily, she quit her full-time gig, hopped into food service, and dedicated as much time as possible to Winter. She released her debut album in 2015 and then another in 2018, and played shows all over the world in between. However, as she experienced some hardships throughout her twenties, the idealist utopianism of early Winter began to shift into a darker, more reflective take on Samira's dream world. The way she describes it, Endless Space (Between You & I) is less "glitter and rainbows" and more of an embrace of solitude.
"I think some life stuff started happening where I was feeling darker emotions," she says. "A lot of people came through my band and would leave. I was in an abusive relationship with someone that was in my band that I lived with, and was my best friend. So, that was kind of a big wake up call and a transformative experience -- dating someone that was bipolar."
Fortunately, Samira had Winter to get her through those tough periods of isolation. "It's like we're both there for each other," she says with a semi-embarrassed snicker. It's hard for her to describe, but to Samira, Winter is more than just an artistic alias. She's a different version of herself, one that's endlessly positive and magical even when Samira herself is feeling the opposite. The most recent album's title, Endless Space (Between You & I), was conceived as a reference to the distance between two people who love each other, but cannot ever be together. However, now that Samira has been allotted months of self-quarantine to reflect on the subject matter and her relationship with Winter, it's begun to take on an entirely different meaning.
"I think during this quarantine I've just been feeling like I'm getting deeper and deeper within myself," she says. "Where I'm like, 'Why am I making music? Why is Winter important? Why do people need to listen to this record?'"

She hasn't landed on any concrete answers yet, but that's not necessarily a bad thing. To her, Endless Space (Between You & I) is about constant evolution and searching within the self (or selves) for explanations to quandaries as old as time. It's the sort of glazy-eyed contemplation her music inspires. Join her.