Andy Allo: "Quarantine made me face a lot of things"
How to unlearn the lessons of your past?
|
21 September 2020, 12:37pm
Andy's story originally appeared in up + rising, a celebration of extraordinary Black voices, and is the first chapter of i-D's 40th anniversary issue (1980-2020).
i-D chronicled over 100 activists and artists, musicians and writers, photographers and creatives, in Atlanta, Baltimore, Minneapolis, LA, London, New York, Paris and Toronto.
"Quarantine made me face a lot of things. Things I didn't even know I had been ignoring. Growing up in Cameroon, I was often beaten. Beaten for laughing too loud, for playing in class, for looking out of the window. Beating was an accepted form of discipline. A legacy passed down from colonialism. What I realised during quarantine is that those beatings created a prison from which I've operated my whole life. Where fun, play, and freedom meant punishment and were therefore, not allowed.
As an adult I've gotten to tour the world, act in incredible projects and managed to have a lot of fun in my life. And still, the teacher who whipped my back with wires wrapped in rubber for playing in class stayed with me. I became her. Until I faced her.
Now, I'm unlearning the programming of my past. No more 'onto the next.' I'm learning to enjoy the process rather than the result. I'm learning to acknowledge how far I've come. I'm learning to take weekends off and be happy in my stillness. I'm unlearning my propensity to hide in the shadows of ambiguity and learning to step out boldly and unapologetically, recognizing that I have a voice to spread the message of joy, forgiveness, and empathy. I believe that no matter how many times we've been beaten down, humans are resilient, incredible beings. We deserve to laugh too loud, play too much, and look out windows, hungry, hopeful and committed to something better." Andy Allo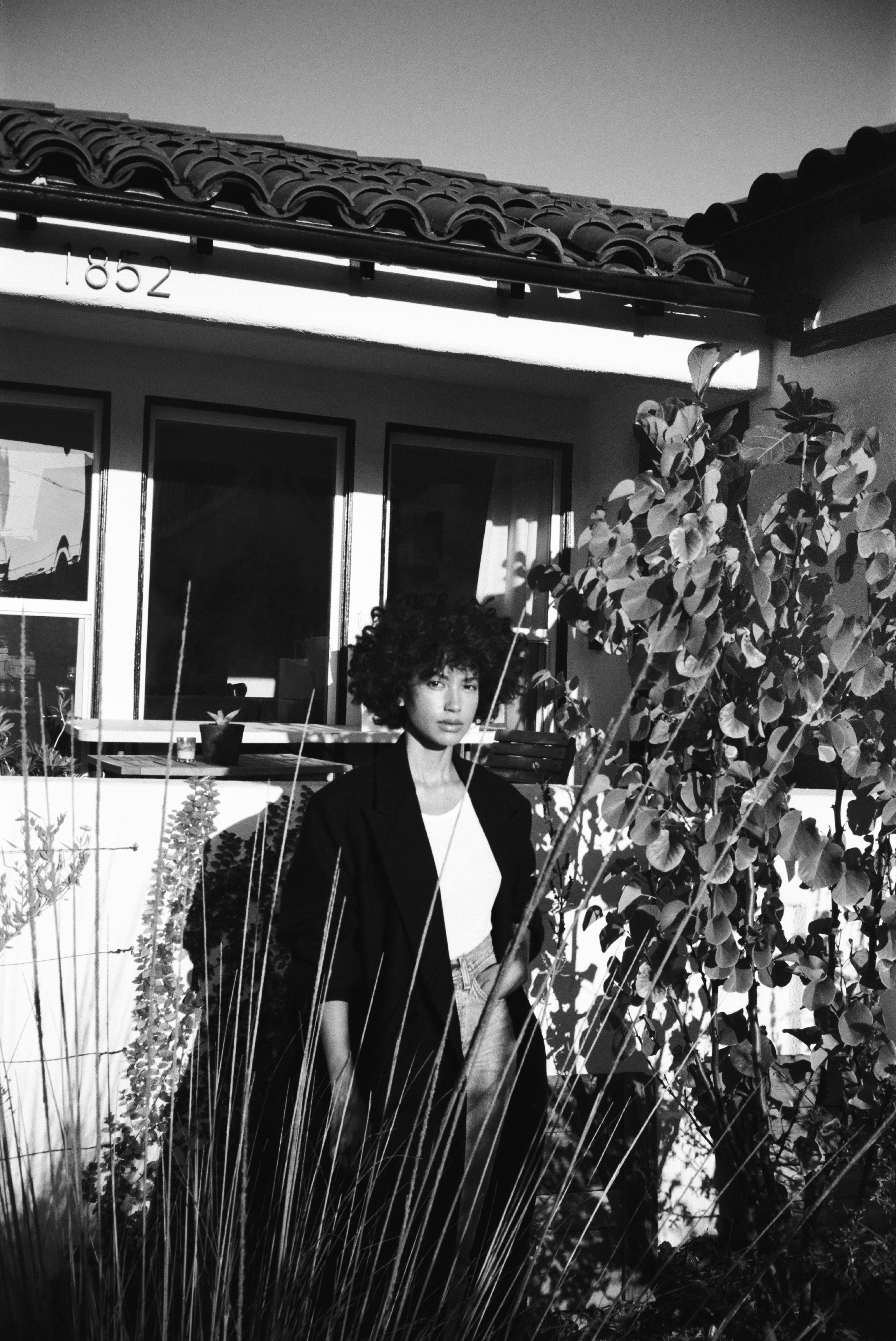 Credits
---
Photography Carlos Nazario
Styling Christine Nicholson
Hair Raina D. Leon.
Make-up Alana Wright at See Management using Fenty Beauty.
Styling assistance José Cordero and Marisa Ellison.
Casting director Samuel Ellis Scheinman for DMCASTING.
Casting assistance Alexandra Antonova.