Loewe SS21 is fashion at its most fabulous
Jonathan Anderson and his team's collection is a testament to the escapist power of creativity and craftsmanship.
|
04 October 2020, 10:42am
Courtesy Loewe
Jonathan Anderson is a fashion designer, and he wants you to know it. The Northern Irish designer's SS21 collection for Loewe is an explosion of pure, unadulterated fabulous fash-un for really un-fabulous times. Massive balloons of taffeta as trousers and sleeves! Orbital matryoshka-doll cocoons made of basketry! Layers upon layers of crinoline-structured broderie anglaise! Chiffon clouds of angelic lightness, giant shadows of the darkest duchesse satin! These are not just any old clothes, certainly not WFH comfort-wear or trepid statements of timelessness. These are head-turning looks more akin to sculpture, so space-consuming that they practically enforce social-distancing measures for the wearer. They are clothes that demand you to feel something, whether it's confusion or awe. Clothes that speak volumes (literally) of the manic, discombobulating times we're living in, where the mundane is magnified and our imaginations unbridled. They are clothes to truly escape into, a uniform for utopia.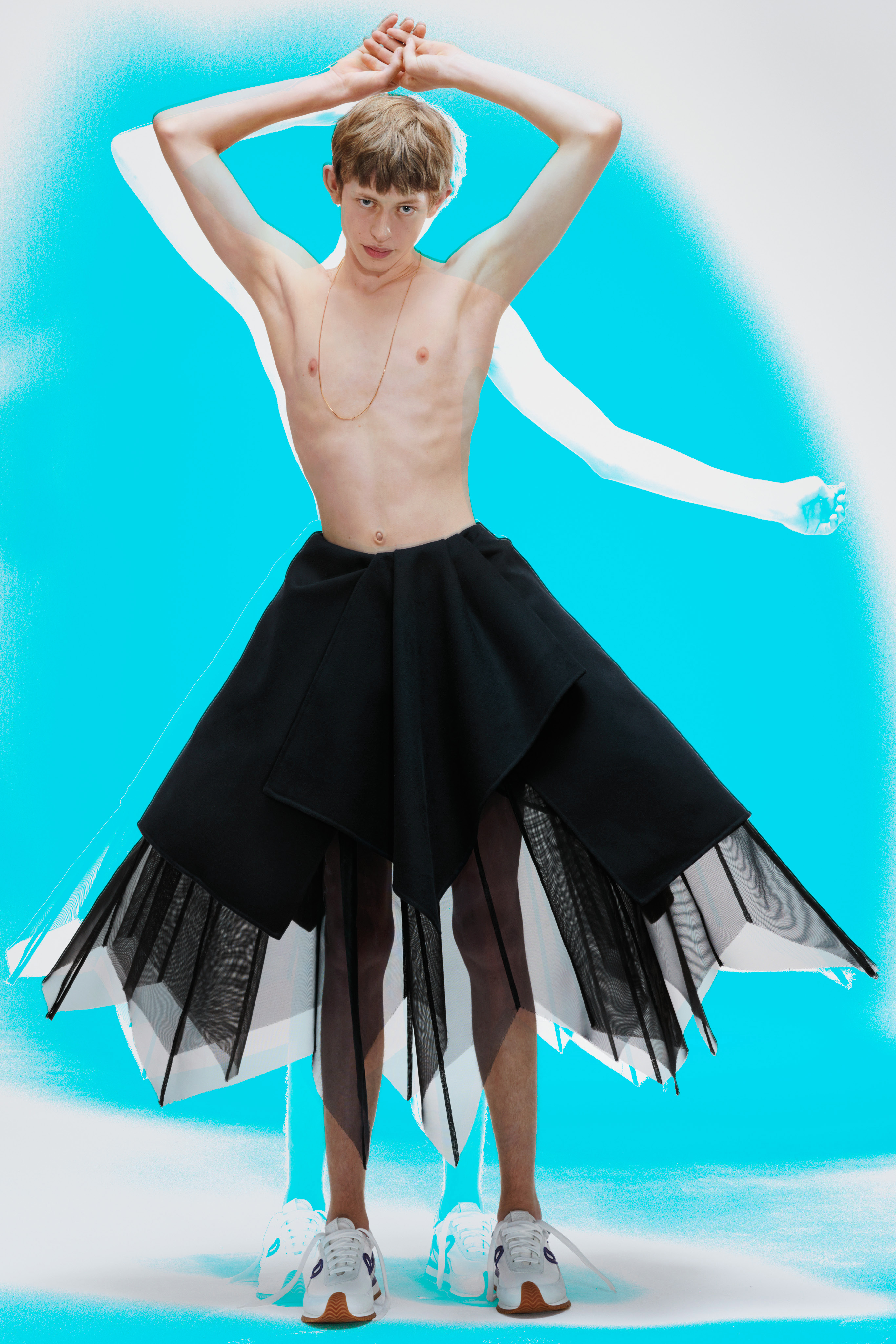 "It was a moment when I fell in love with fashion again," Jonathan explained over Zoom. Created just two weeks into lockdown, he gave his design team carte blanche to create the work they've always wanted to, the silhouettes they've always dreamed of bringing to life. "I work in fashion, so let's do fashion! Let's remove the parameters of 'sellable' and 'not sellable' and explore things that we've always wanted to do." Resources were limited, factories were closed and the team was fragmented around the world, so everything was made by hand, expanding the notions of 'craft' that Jonathan has made a central tenet to his vision for Loewe. "What we've all been able to achieve is testament to creativity and that we're very lucky to work in fashion," he added. "It was about people being locked in their houses and trying to escape through creating something."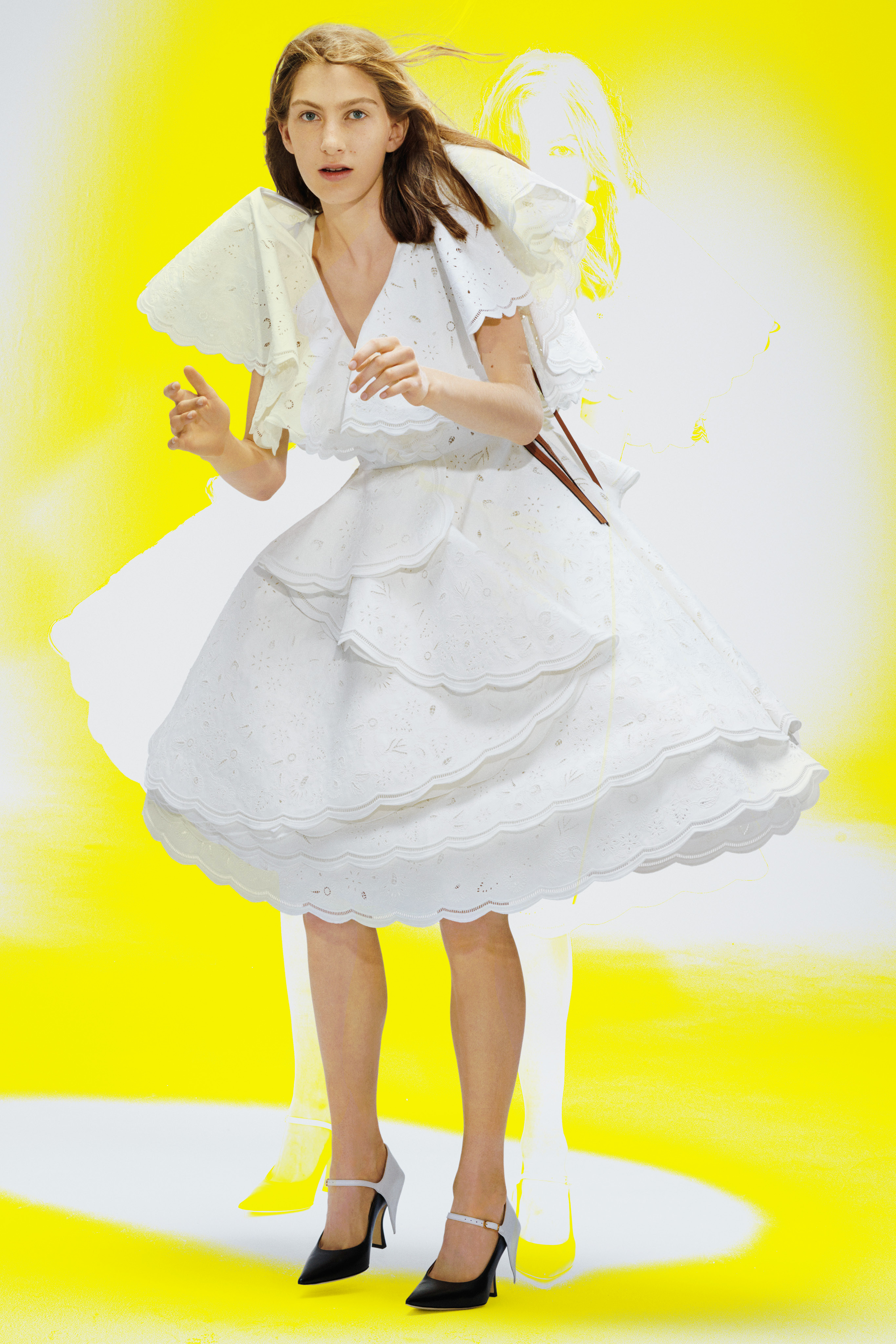 Jonathan is one of the surprisingly few designers who has opted out of staging physical shows for the foreseeable future because, hello, we're still in the midst of global pandemic! Instead, he has devised genius ways of bringing the joys of a show to the comfort and safety of our own homes. First, there was the #ShowInABox, then the #ShowInABook — this time, it's a #ShowOnAWall. If the box was contained a collection in miniature, this season took it to monumental macro proportions. Life-size wallpaper prints of each look come with Loewe-branded scissors, glue, and all the tools you need to mount them on a wall (home improvements are very 2020). "The clothing merited scale, and I wanted to do something so you could feel it and see the proximity in a room," he said, adding that he had been looking at the paintings of Spanish and Dutch Old Masters, examining the way that clothes worn in grand portraiture convey stature and power. "I had this fantasy of people getting the box and covering a book or doing up their bathroom," he continued. "My parents have been painting rooms every day in their house during lockdown — I've never seen them so creative in my life."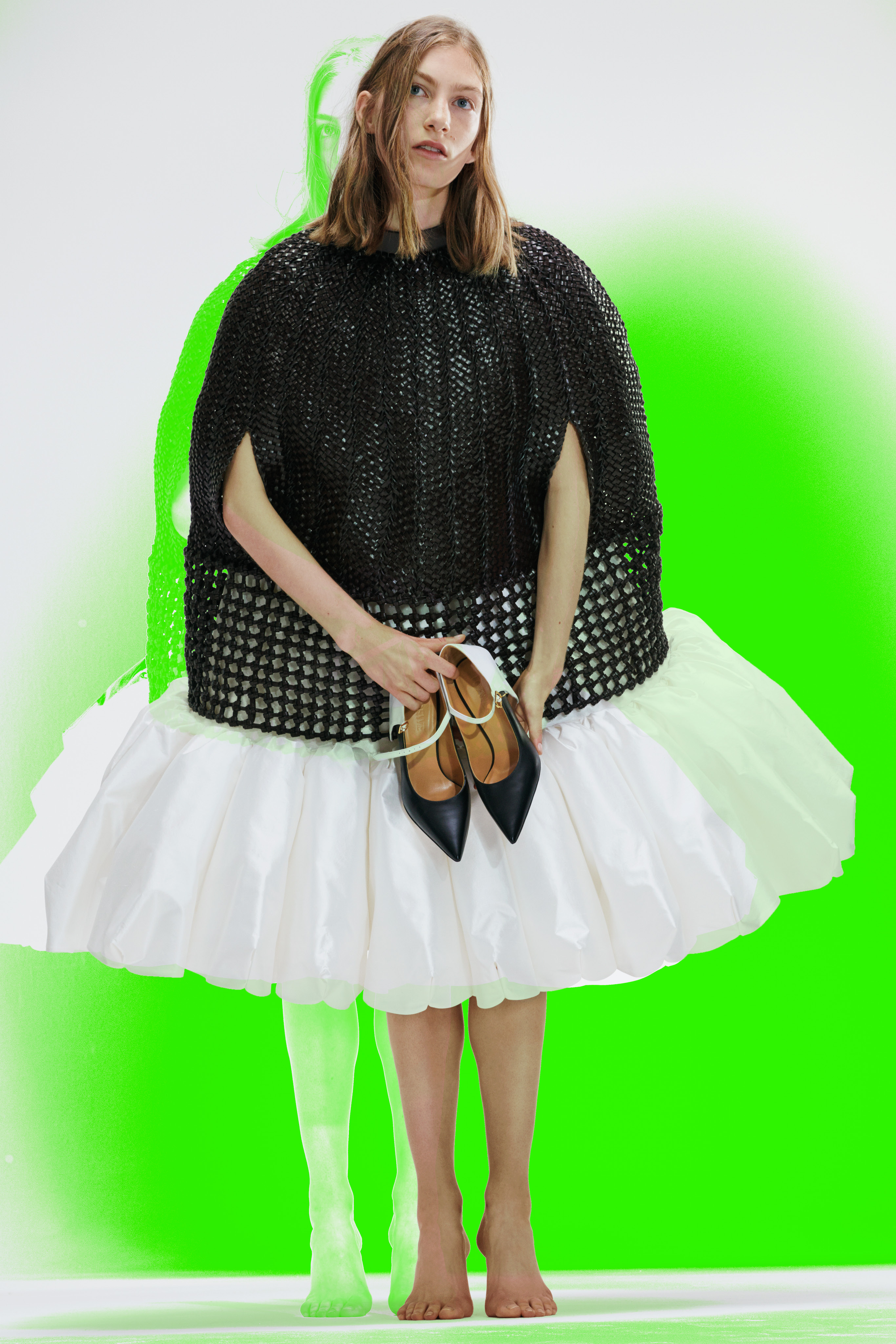 Collaboration was also key, shifting the focus from Jonathan as an auteur in an ivory tower to a ringleader of fellow creatives. He enlisted British artist Anthea Hamilton to create a bespoke Loewe wallpaper: a bright pink print with cartoon boots, flowers and snails (it also appears on a Michelin Man-style jumpsuit). The pair previously collaborated in 2018 for a performance at Tate Britain's Duveen Galleries, and Anthea makes a cameo in the look book as a model, alongside the painter Jadé Fadojutimi, photographer Sunny Suits, musician Adam Bainbridge (aka Kindness), tennis player Holly Fischer and artist Hilary Lloyd. Inspired by Zoom choirs and documentaries on English renaissance music — he spent his lockdown delving into BBC iPlayer — Jonathan also commissioned Kindness to arrange a performance of Thomas Tallis's 1570 fourteen-piece choral work Spem in alium (it features Robyn, Hanna Benn, Mathis Picard, and Vuyo Sotashe), and Hilary to make a mini-doc about the making of the box. You can catch them on Loewe's Instagram, where he'll also be in conversation with Kaia Gerber. In other words, this was a family affair — a celebration of creativity, craft and community at a time of chaos, craziness and confusion.