This zine celebrates the beauty of collaboration
Photographer Anna Victoria Best's zine is a space for creative collaboration without rules or hierarchy.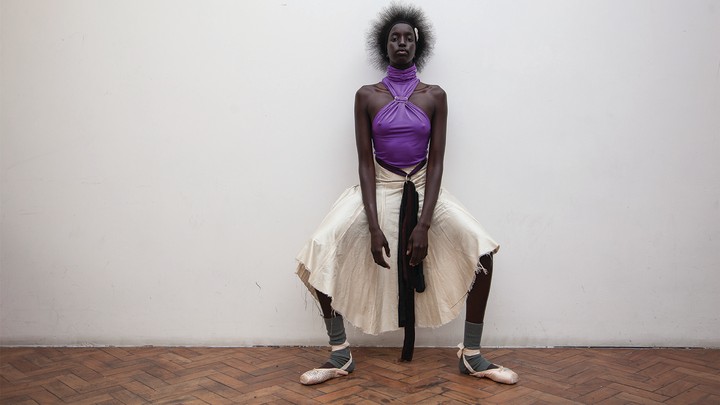 Shot over one day, in one room, each AVB Edition has the same format. One muse will be interpreted by photographer Anna Victoria Best, and a select group of invited collaborators. The result is a zine that represents a space for the photographer to break away from the restrictions of page counts and advertiser credits to create a truly collaborative expression of creativity.
For the fourth issue, the photographer came together with stylist Marika-Ella Ames, and art director Clarke Rudick to produce AVB: Niko, for which Anna's lens was turned onto the otherworldly beauty of Niko Riam. "The project was initiated by me," Anna says. "But it's only been able to mature through them"
Here, the team tells i-D about the process of collaboration behind the zine, before and during the pandemic.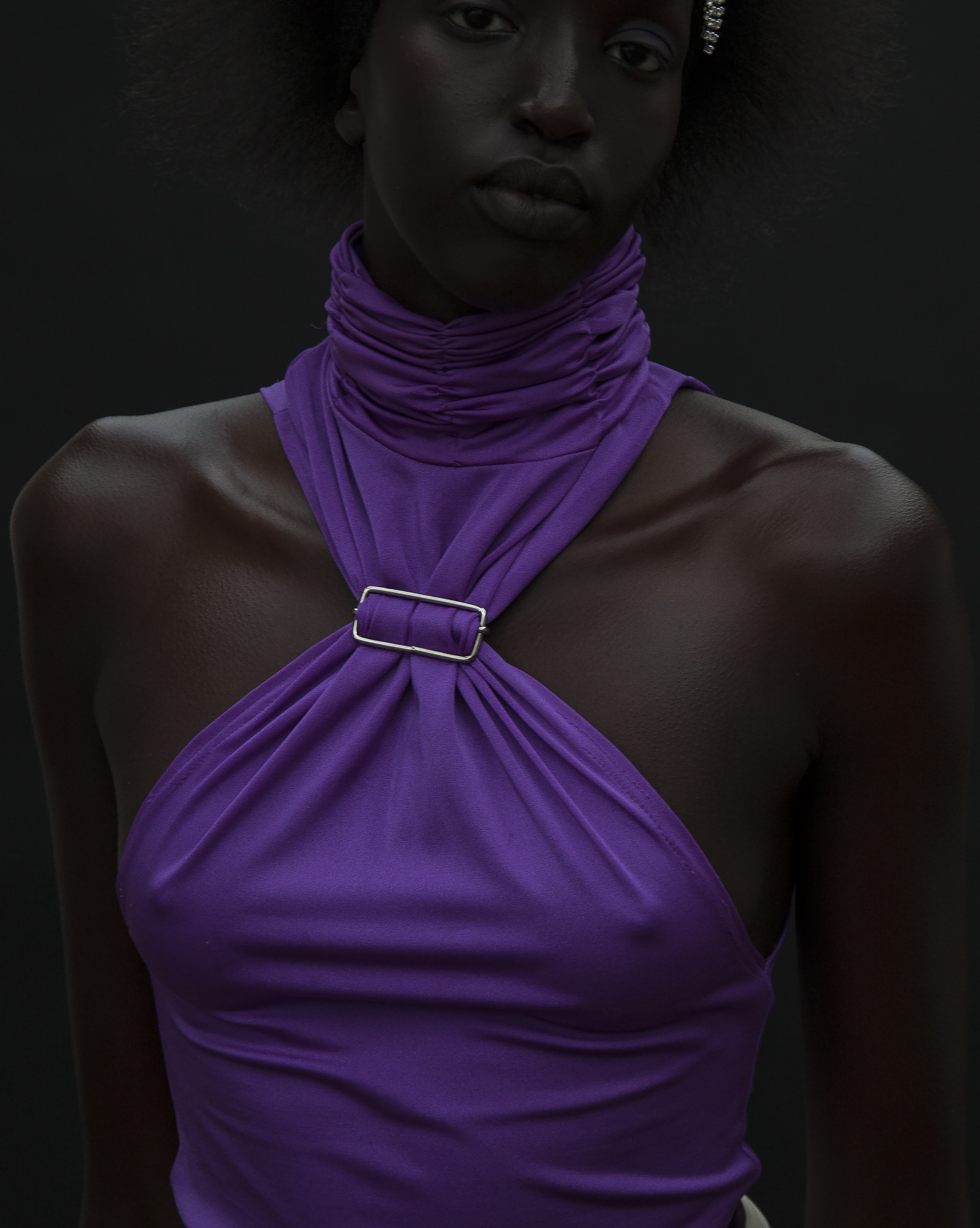 What were your inspirations for the project?
CR: From the beginning, we never had any sort of strategy or master plan for how we wanted to position this project. When Anna invited me to participate, she expressed that it was more process driven than outcome driven and I think we all really responded to that. It was always clear that her intention was to use this platform to create an alternative space for collaboration and to develop something outside of the hierarchical fashion editorial structure. That's what attracted me to the project in the first place. It's just an expression of our collective creativity. It's not trying to sell anything or promote anything. It just is.
A: I want to show that it's possible to stand alone by self publishing and trust yourself to have a voice which can and should be heard. We are using this platform to support each other. I've been sick of trying to make people trust me.
How did the project and your working process evolve, especially as the pandemic got progressively worse?
CR: Thankfully, we all had plenty of time to make selects and develop the layout face to face pre-COVID. There was still a lot of back and forth over email and telephone, but we received the initial proof a few weeks before lockdown and were able to review it in person and discuss what we wanted to amend.
A: For ages we have had the idea to print onto stretch fabric and display the artwork across the middle of a gallery. It's a shame we couldn't bring the physical installation to life. It's important to me that the series can be viewed in new mediums besides paper. I don't want there to be a limit to what is possible. Sharing a space creatively with Niko, Clarke, Marika, Tom, Rosie, Danielle, Nicole and giving me an excuse to call them in lockdown! I have gained confidence from being around them. I initiated the project but it's only been able to mature through them.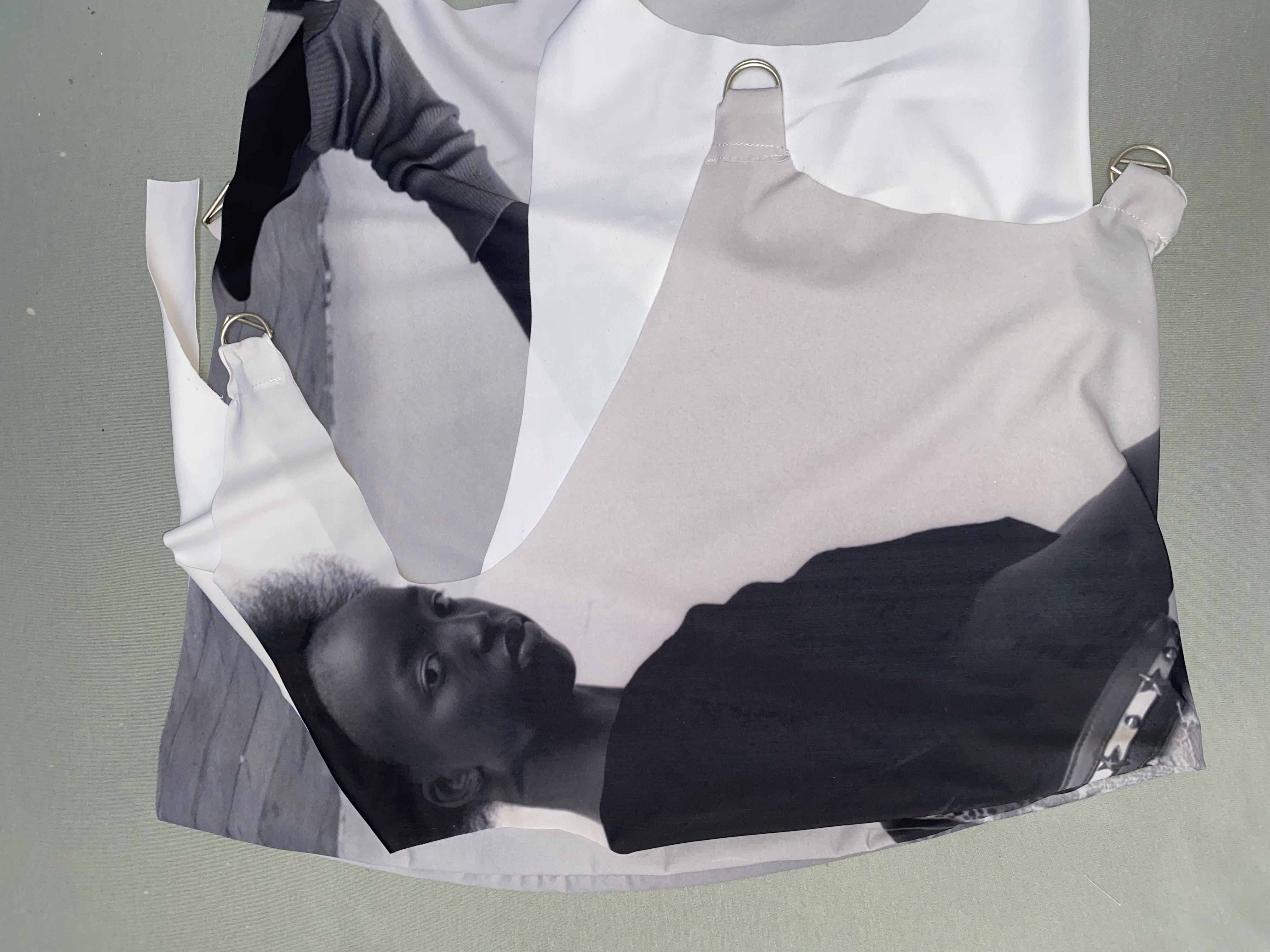 Why did you decide to cast Niko and what did she contribute to the process?
CR: We all really loved her energy on Instagram – she felt really irreverent and real. It was really important to all of us that we put together the right team that would just gel naturally. It was done on instinct, but I think we could just tell that Niko had a special energy. She brought the most amazing movement. Being a great model is all about how you carry yourself and how you can interpret what the rest of the shoot team are trying to communicate. Niko took every reference I showed her and built on it. She really came with her own unique physical vocabulary and brought the whole thing to life in a way that I hadn't anticipated.
MA: We had a list of girls that really inspired us, but Niko was top of the list. There was something so otherworldly about Niko that we really thought would be special to explore. I think it's really important for the model to excite everyone, we were all so inspired by Niko and it wouldn't have come together the way it did without her.
What was the significance of working across different mediums?
CR: I remember being really excited when Anna reached out because of the opportunity to do something across different mediums. It's been a hallmark of her work and of this series in particular. It's really rare that a photographer takes the time and expends the energy to realise something that isn't purely for Instagram or digital. Anna's photographs always have a second, third, and sometimes even a fourth life and as an Art Director, being offered the chance to work across textiles, video, animation... that's an exciting prospect. It's strange, but I don't think of Anna as a photographer really. Same way I don't think of myself as an art director or Marika as a stylist. Sometimes they can feel like arbitrary titles given how many other things we all do – both inside and outside of the fashion space. We're all thinking completely 360 degrees all the time.
MA: Like Clarke says our arbitrary titles don't totally serve us. I have been blown away since working with Anna on how creative she is — her ideas are endless, and she's pretty handy with a sewing machine.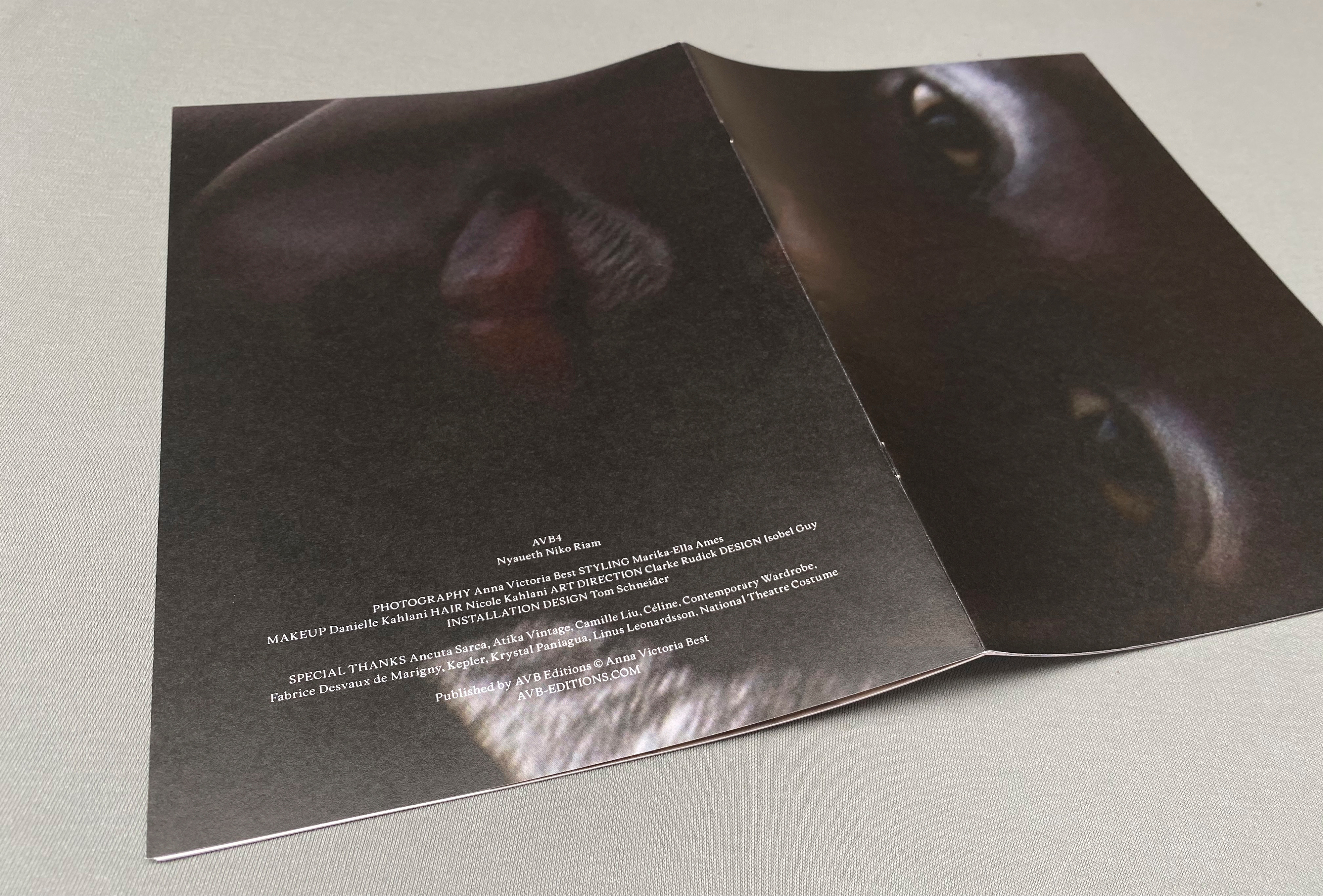 Niko's posing and movement is beautiful and very specific, why is that?
CR: Dance — ballet in particular — was a huge inspiration for the whole project, but we never wanted something that felt too precious or too poetic. From day one, the mood board was always this really nice mixture of more staid, almost awkward poses, and more extreme, interpretive dance and classical dance inspired movement. Niko was so game for all of it and had the most graceful presence in person which served as the perfect foundation.
MA: There was a lot of referencing and conversations around dance movements, and at the time I was obsessed with ballerinas. So a lot of the clothing is dancewear that I mixed with graduate designers. I bought a pair of old, slightly worn in pointe shoes and diamonte'd them with my assistant until 2am the night before. The headband, leg warmers and pointe shoes are all staples of a ballerina's wardrobe, and the graduate designers helped to bring it into modernity and start an interesting conversation.
What was the collaborative process like for you?
CR: From the planning stages, to the shoot day, to the post-production, I have always felt like there was so much trust from Anna's side and amongst the entire team as a whole. Of course the series is Anna's baby, but she was so open to our ideas. Marika brought the most unexpected and energising perspective and such a singular vision for the styling. Nicole and Danielle generated these stunning looks on set that really enhanced Niko's natural beauty. Our designer Isobel Guy helped us achieve a really polished, thoughtful design. And Niko came with such a great attitude and imbued the whole thing with her individuality... We were all learning from each other constantly and building on each other's viewpoints. The whole thing just felt natural.
MA: I feel so privileged that Clarke, one of my old friends from NYC, invited me to style the project. From the moment the three of us met and began to develop a dialogue both verbally and visually, I knew that it was going to be a boundary-pushing, innovative project. As a stylist in 2020 we are often held back creatively in regards to shooting certain advertisers as well as shooting designers in full head to toe just as it is on the runway, but shooting for AVB meant total freedom. On set Clarke and Anna totally encouraged me to build up the styling and gave me free rein which I think is so important in a creative team. Trust and freedom is VIP for any creative team.
All profits from the zine will be split donated to 100 Black Men, For the Gworls and MENTIVITY.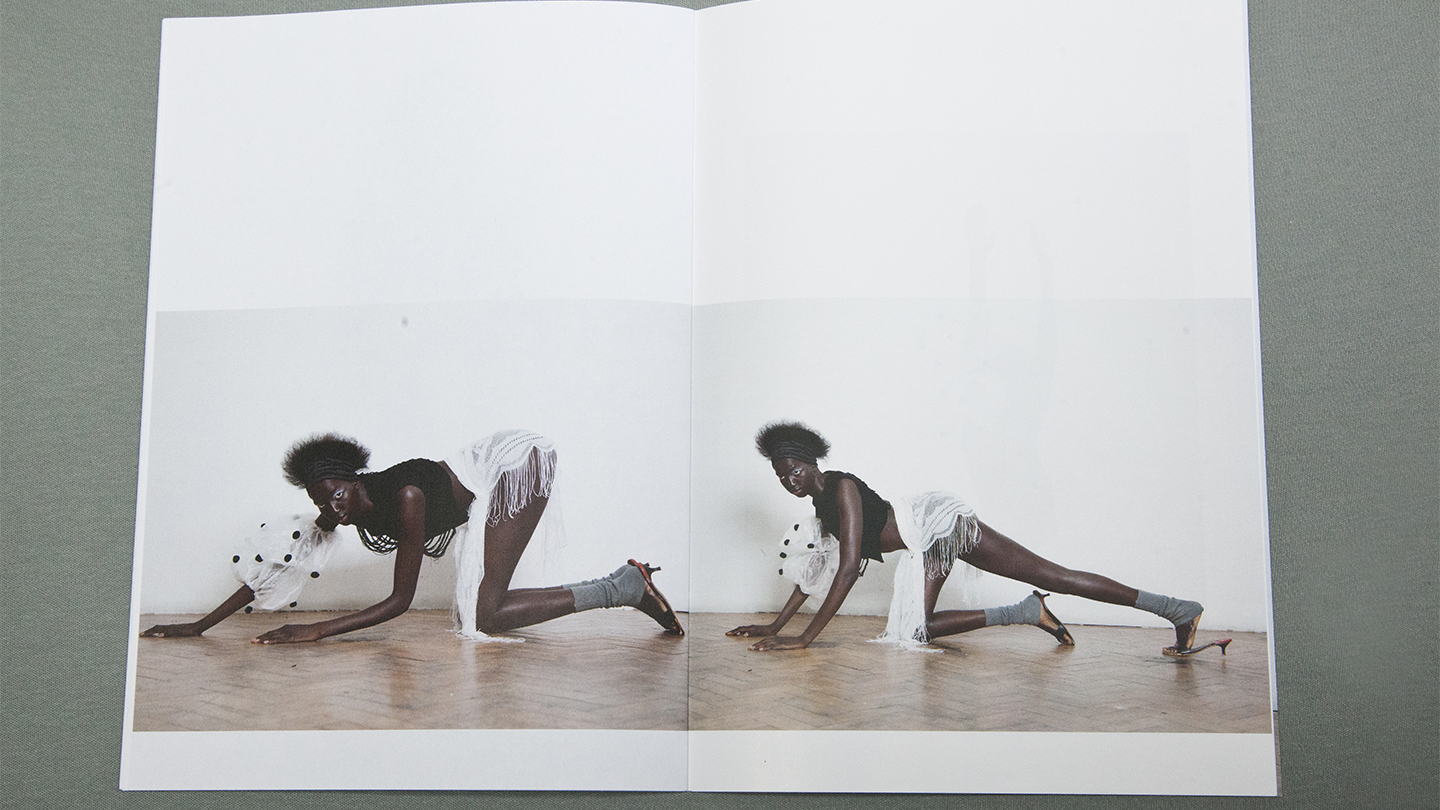 Credits
---
Photography Anna Victoria Best
Styling Marika-Ella Ames
Make-up Danielle Kahlani
Hair Nicole Kahlani
Art Direction Clarke Rudick
Design Isobel Guy
Installation design Tom Schneider
Dress in collaboration with Rosie Broadhead