Photography Andrew Nuding
Simone Rocha SS21 finds comfort in extremity
The Irish designer took a regal, romantic trip this season.
|
22 September 2020, 2:27pm
Photography Andrew Nuding
The bare white walls of the Hauser & Wirth Gallery in Mayfair couldn't be further from the ornate locations that Simone Rocha has previously staged her pulse-racing shows — the gilded opulence of Lancaster House, or the faded grandeur of Alexandra Palace, for instance. This is a designer who knows how to bring a catwalk to life, whether it's unexpected casting, a powerful soundtrack, or simply a visual parade of splendour and beauty. As one of the few designers to stage a physical presentation this week — albeit entirely socially-distanced, three-people maximum, temperatures checked, forms filled in etc. — Simone wanted to do things differently. "I always design a collection in the lead up to the show with a beginning, middle and end," she explains. "Every element is a performance." This time, the clothes needed to sing for themselves acapella. As it happens, the first place she rushed to as lockdown measures were eased was the Sadie Coles Gallery to see a Sarah Lucas show — and she describes the experience of seeing art on white walls as restorative. So, she staged her own presentation to feel like a Saturday afternoon outing to a gallery. "It felt necessary," she explains. Though the walls may have been bare, there was plenty to look at — and these were certainly clothes that deserved a look IRL.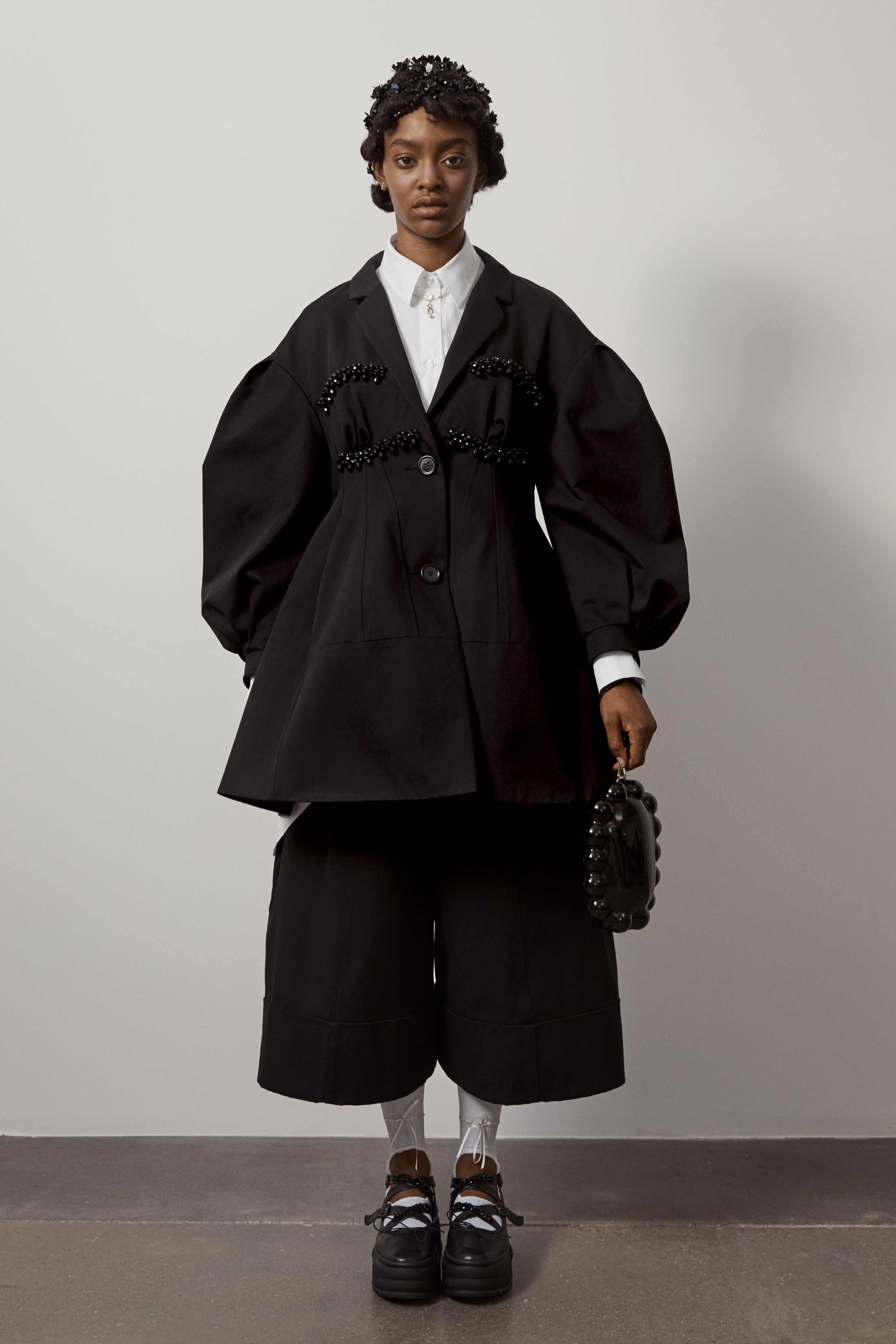 Gold brocade, tulle embroidered castles, giant pearls, lattices of crystals, balloons of taffeta… Where other designers have pulled back the reins for these ostensibly austere times, Simone dialled up every detail of handwork, silhouette and textile. "People want to dress in a way that feels familiar and practical, which I completely understand, but I still feel there is a craving for escapism and freedom and romanticism," she points out. She spent the last few months thinking about what makes her clothes special, and why women are drawn to them. Her conclusion? In her words: "They are looking for comfort and security in the extreme." In ours: they want to look like queens! Something about Simone's clothes channels a bygone age of regal opulence — whether it's the dramatic silhouettes (this time, hips were wide as the doorways at Versailles), the swathes of ruffles and lo-fi bows (it's all DIY: you don't need a maid), or the glittering magic of all the embroidery, embellishment and ornate handwork that makes her customers feel completely at ease resembling Elizabethan courtiers at 10AM — albeit with ergonomically-soled shoes and crisp white shirts tucked beneath their day-gowns.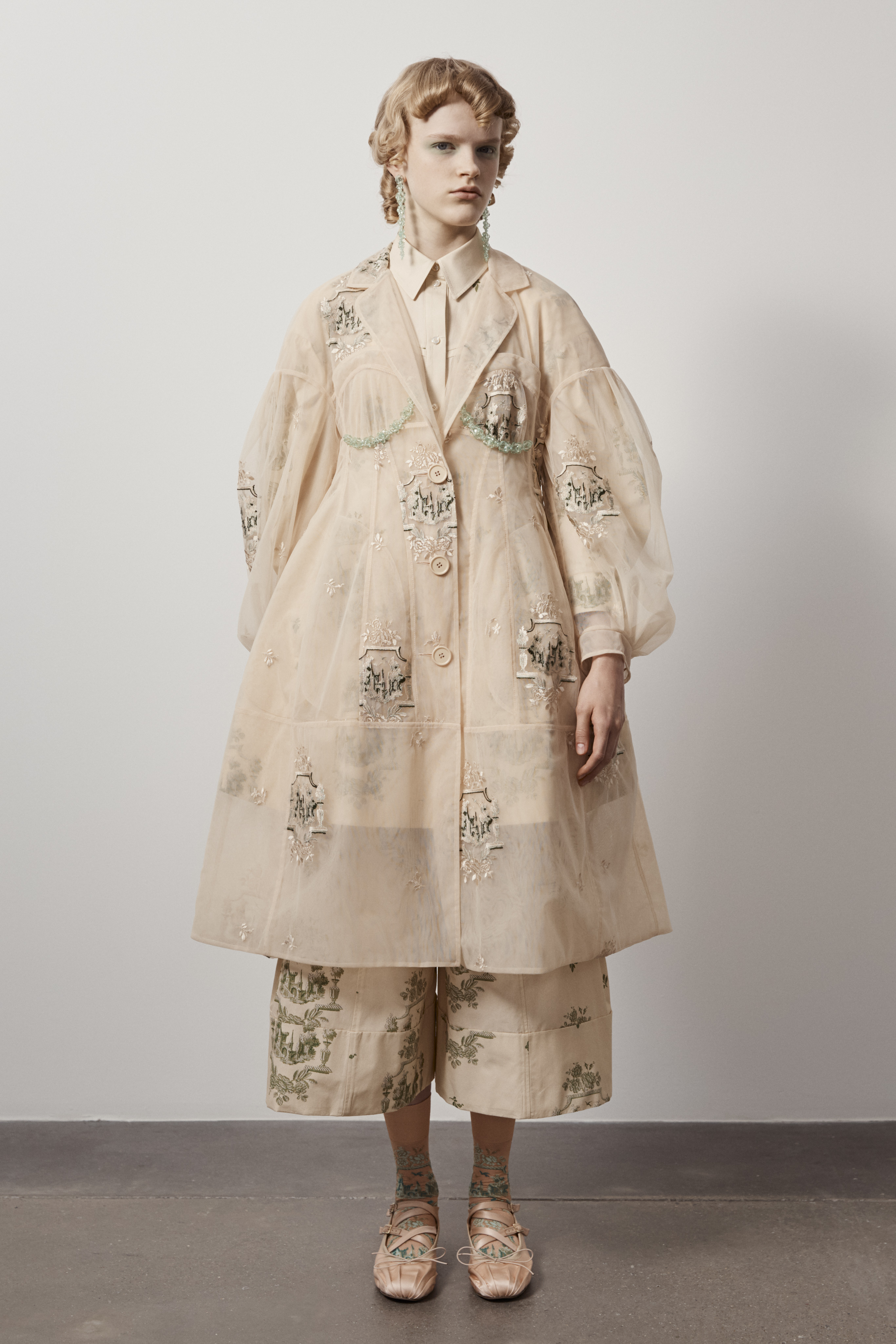 The Irish designer was also thinking about bodies over lockdown, pondering the intimacy of the female form. She was quickly drawn to two key references with unlikely parallels: Richard Prince's erotic Betty Kline works, all retro-fetish pin-ups; and 17th and 18th-century portraiture, equally corseted and constrained, and surprisingly erotic. Simone mentioned the Simon Verelst portrait of Nell Gwynn, the actress-turned-mistress to Charles II, who posed with nothing but very undone cotton chemise (very WFH, if you think about it). "It was all about that contrast," she explains. As well as all that sumptuously rich fabrications and crystal-strewn rococo silhouettes, there was simple bell-shaped cotton dresses and the most beautiful ruffled striped-cotton pyjamas you've ever seen. "Creature comforts," as Simone called them — albeit comforts with extremes.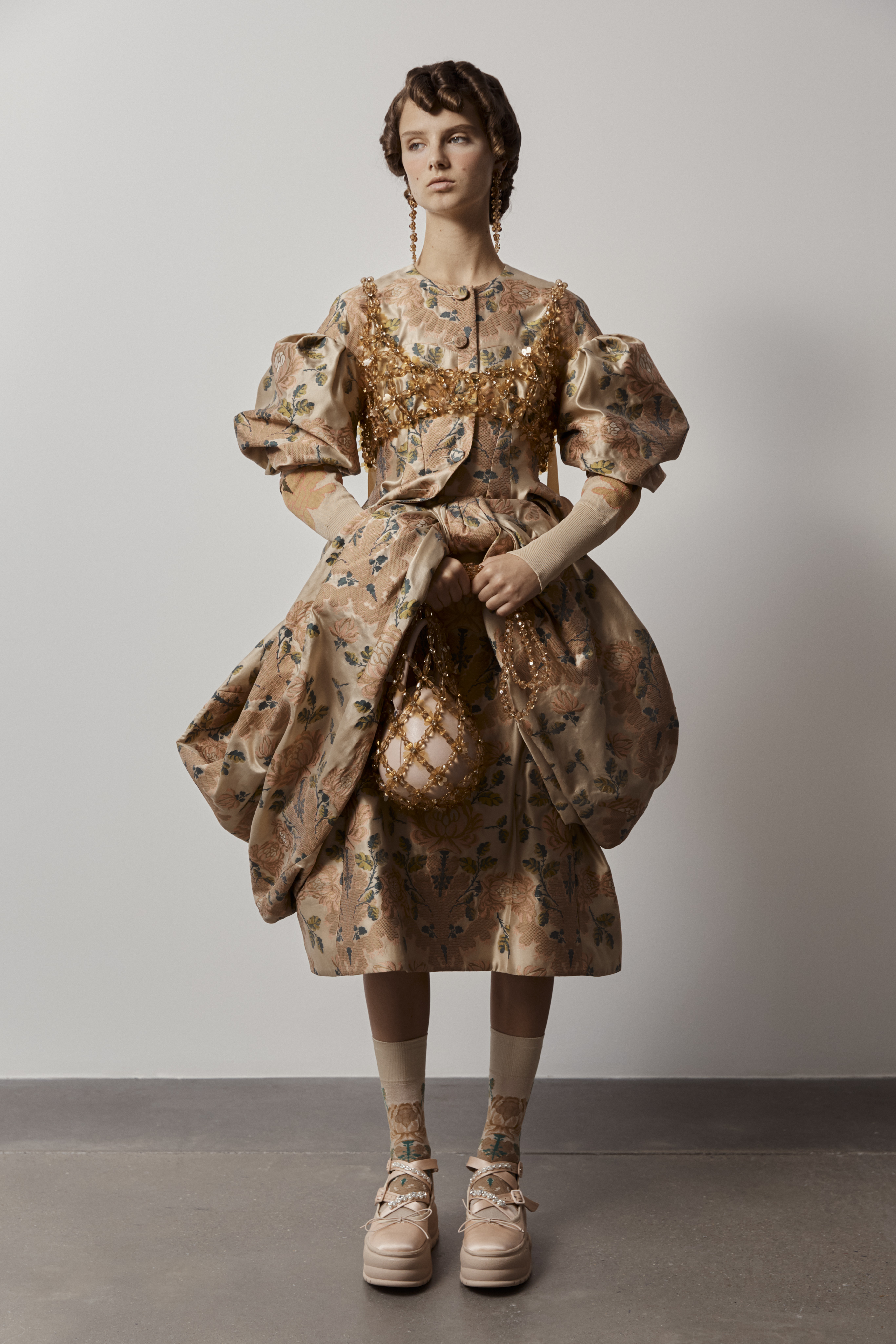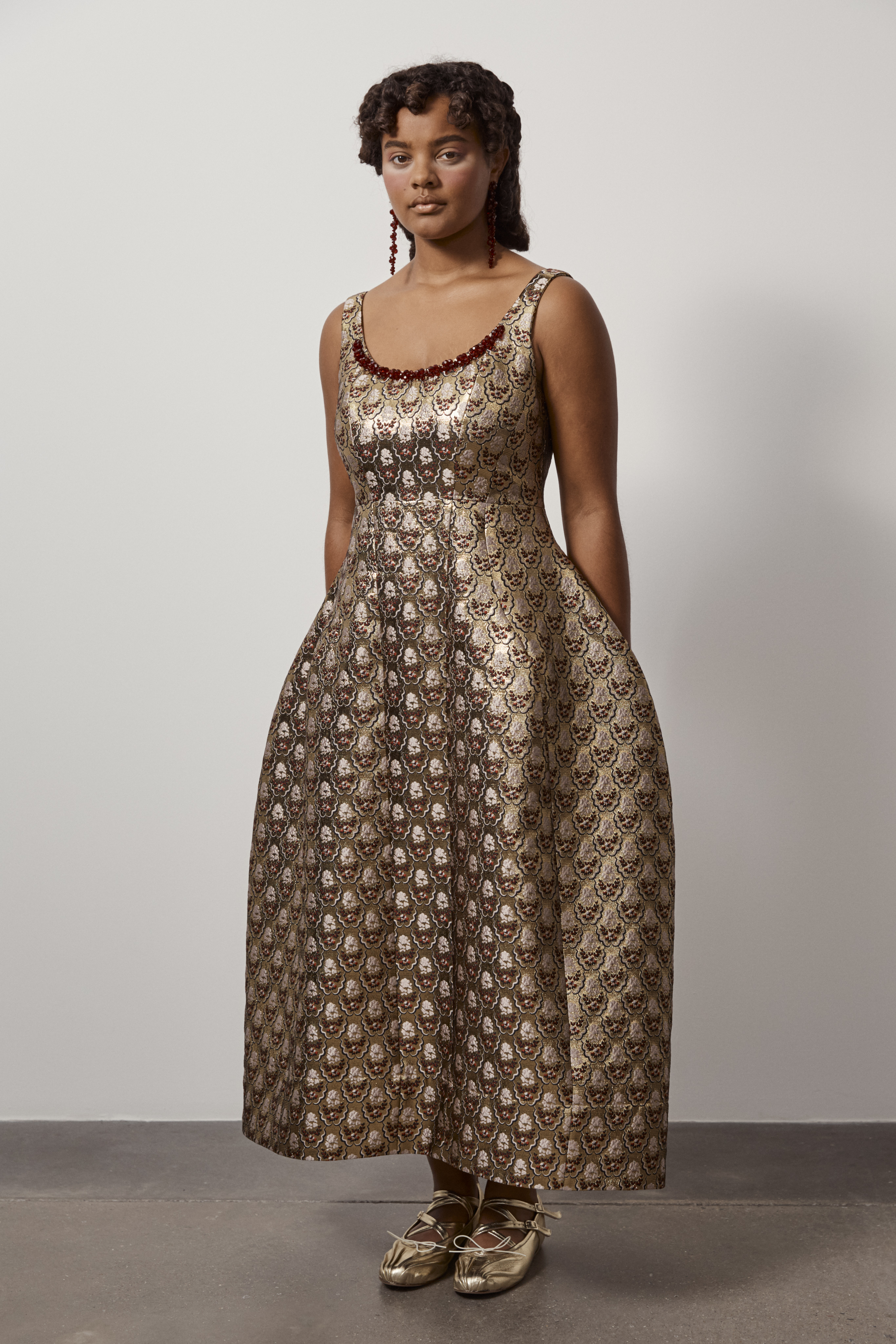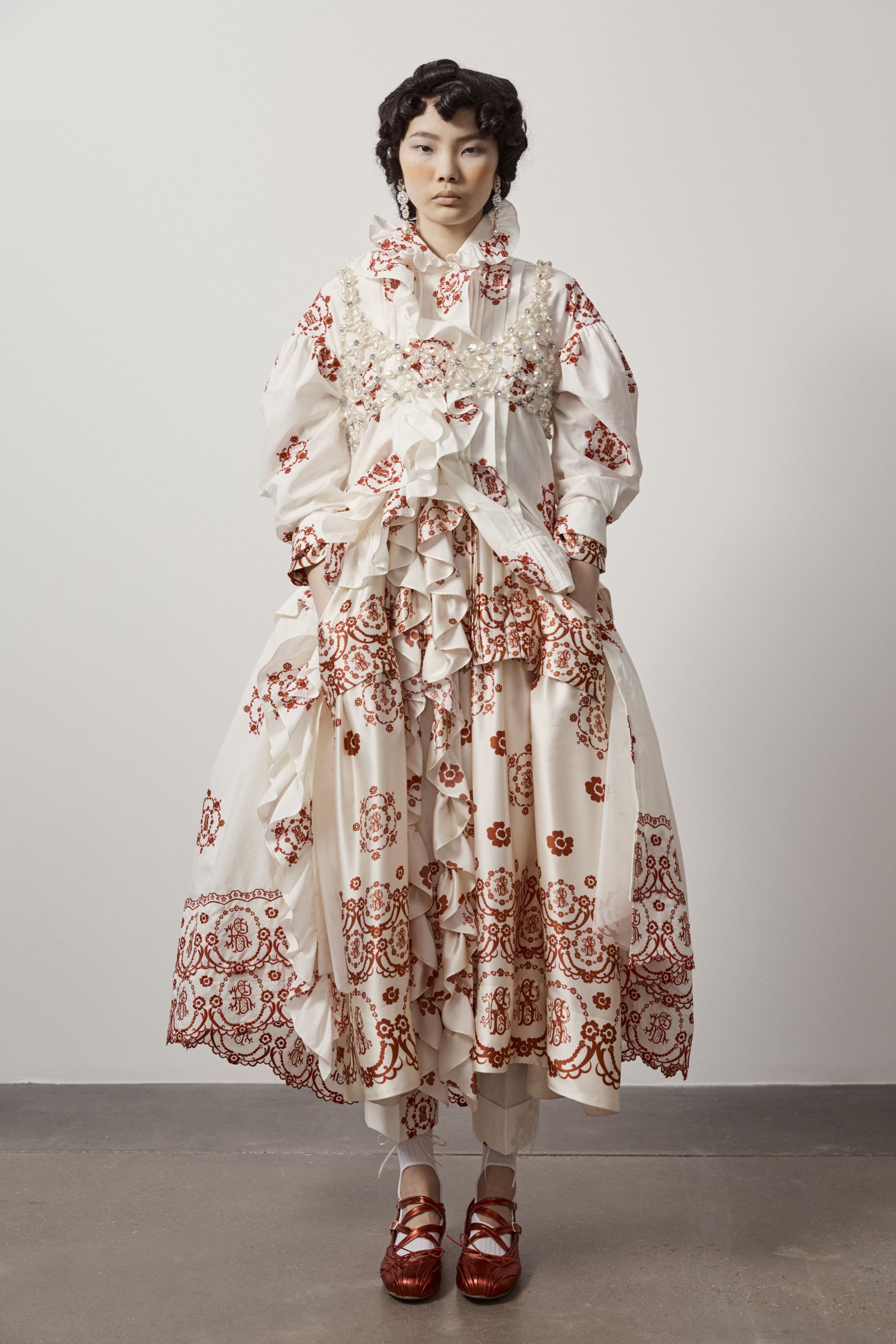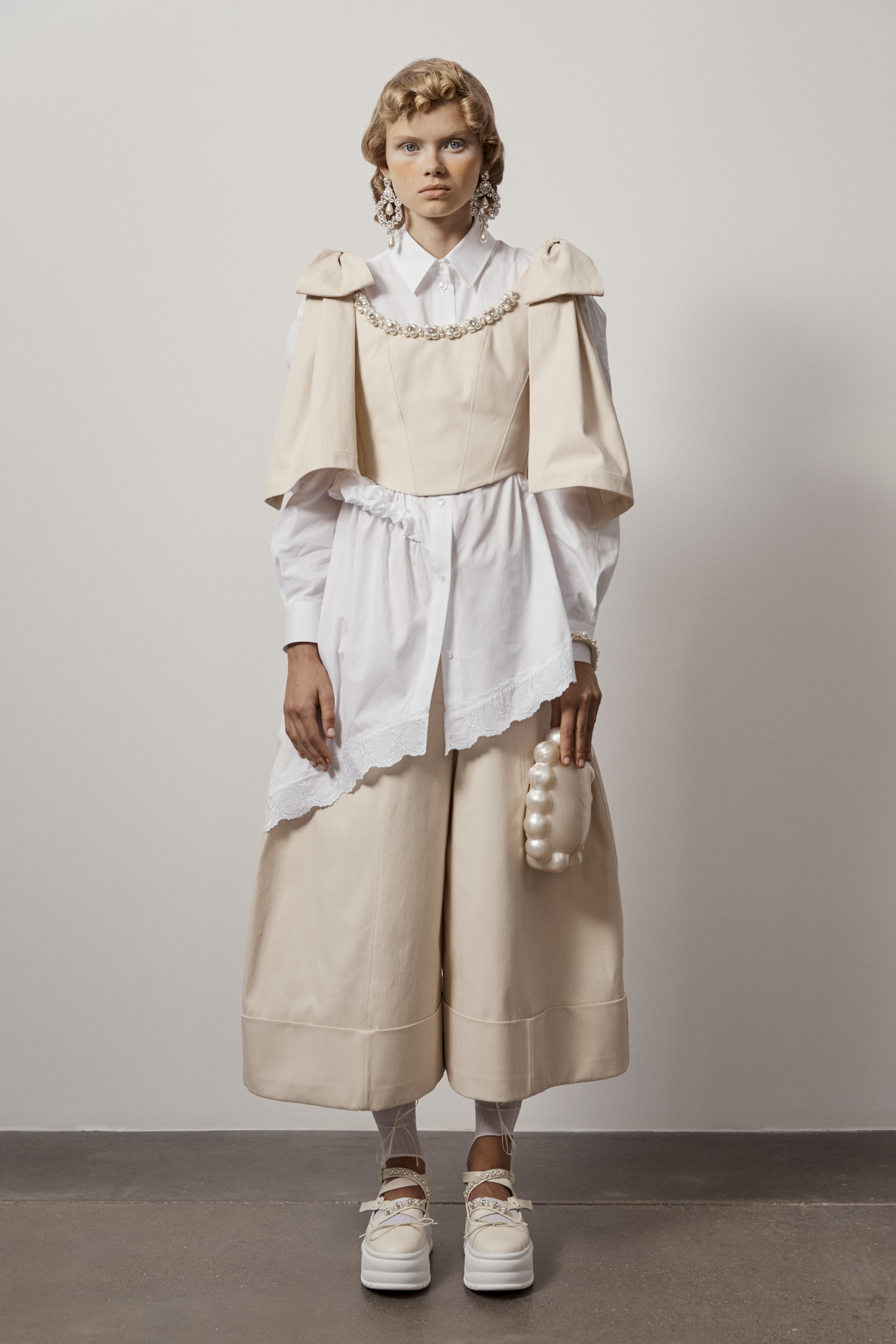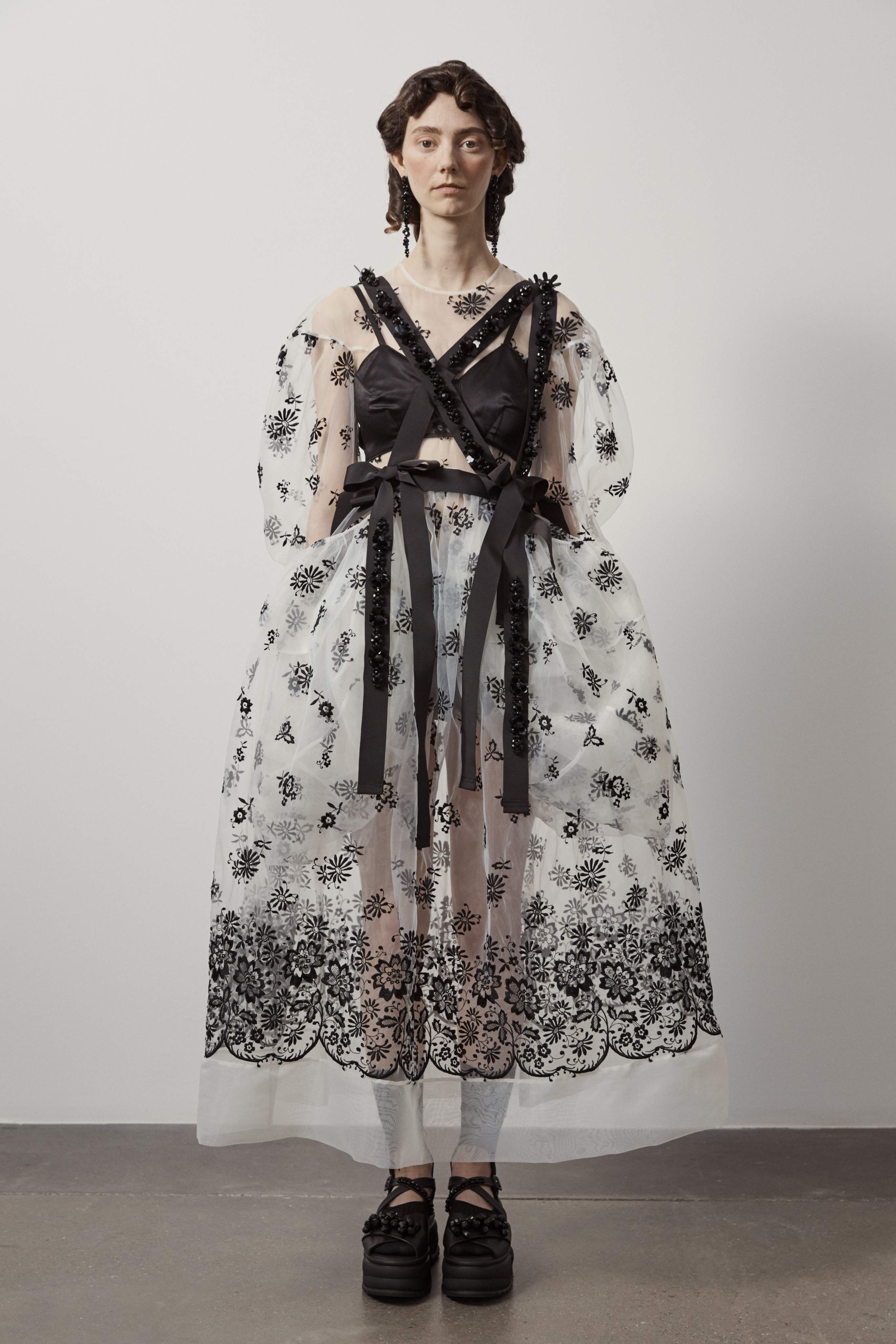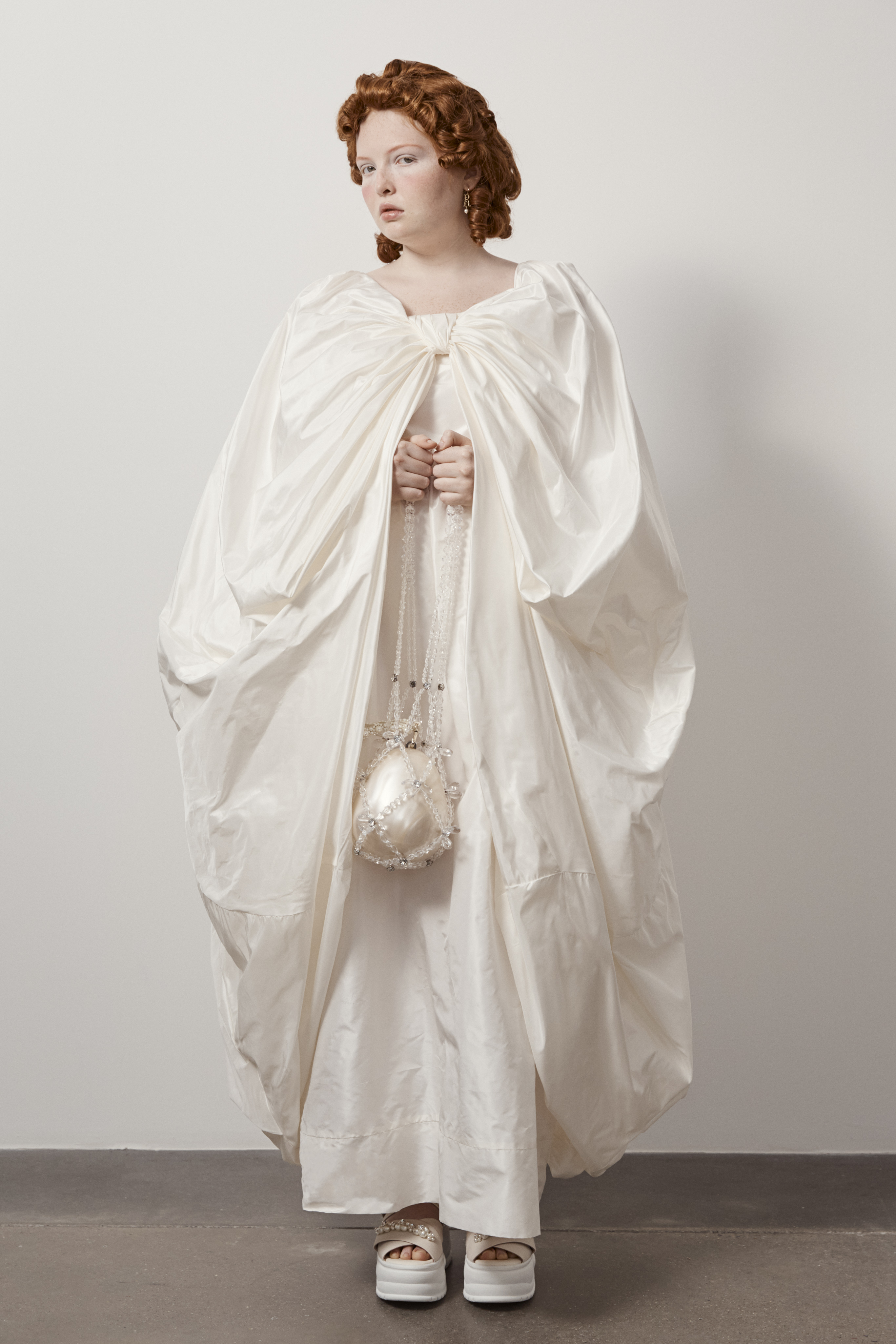 Tagged: