Matthew M. Williams is the new Artistic Director of Givenchy
The 1017 ALYX 9SM founder and Dior collaborator will be bringing his industrial-tinged vision to the Parisian house.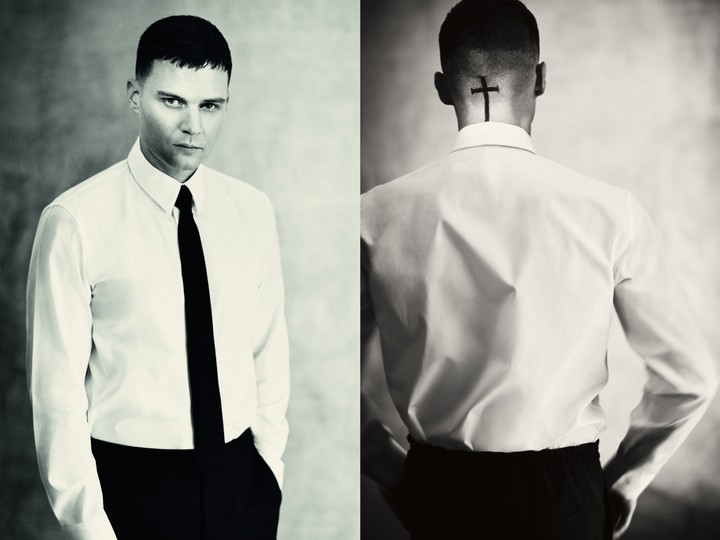 Photography Paolo Roversi
On account of the pandemic-induced lockdown shuttering everything from supply chains to storefronts worldwide, the fashion industry has felt a little stale as of late. It is, after all, hard to make plans for the future when you're not quite sure when that future will come. Today, however, news coming out of Paris has given us cause to believe that that future, whenever it does begin, will be bright.
LVMH-owned Givenchy has announced that Matthew M. Williams, the mind behind buzzy street-y luxe label 1017 ALYX 9SM, has been appointed as the 68-year-old label's artistic director, confirming the rumours that have circulated since Clare Waight Keller's departure back in April.
For those that count themselves among the dedicated fanbase that Clare cultivated during her tenure, the move may mark a rather unexpected shift in the house's creative direction. CWK's focus on quiet poise and updated approach to the old Hollywood romance at the house's heart is some distance from the tech-ier edge that Matthew will be bringing to the role, along with his predominantly Gen Z and millennial cult following.
That said, recent collections for 1017 ALYX 9SM have seen the designer adopt a notably more sensuous tack -- on the womenswear side, sure, but also in the brand's menswear offering, which has softened from the industrial aesthetic of its early days. He's also demonstrated a keen eye on precise tailoring, as well as for the quality of the brand's product -- traits that, paired with a creative perspective unencumbered by nostalgia, place him as the ideal figure to lead the storied house through what are uncharted waters for the industry at large.
It's also worth noting that pairing designers synonymous with cutting edge contemporaneity and highly-coded houses has proven a winning formula in recent years -- Demna Gvasalia at Balenciaga as a case in point. As for Matthew's thoughts on his appointment to the role, he's "grateful to the LVMH group for trusting me with the opportunity to fulfill my lifelong dream," he said in a statement. "In these unprecedented times for the world, I want to send a message of hope, together with my community and colleagues, and intend to contribute towards positive change."
Given the current climate, it remains as yet uncertain as to when we'll see what sort of change he'll be bringing to Givenchy. But, trust us, when the time does come, it's a change that'll be well worth waiting for.