Telsha Anderson opened her NYC concept shop in the middle of the pandemic
The founder of 'T.A.' on the importance of flexibility, connecting with customers and supporting Black-owned businesses.
Photo by Vanessa Granda.
While starting a new business is always full of twists, turns and unwelcome surprises, doing so in the whirlwind of a year that is 2020 is even more unpredictable. Telsha Anderson found a way to push through a global pandemic and a sea of Black Lives Matter protests to open up her design concept store T.A. in the heart of New York's Meatpacking District. She's made appearances on several "Black-owned business" lists and has been interviewed by a slew of people even though the physical location has only been open since July 8, and the web store for four months. From the unique shopping experience T.A. offers to Anderson's joyous personality, it's easy to understand why they are getting so much attention.
T.A. was set to launch in March when suddenly things changed. "We got word from a few of our European brands that their production was delayed," Anderson explains. "The conversation then shifted. We were asking why that was happening and they basically told us, 'Well, you know, our factories are shutting down because of the coronavirus outbreak.'" This was before the US really thought the virus was something they should be worried about, but it was starting to wreak havoc in Europe and had been doing so in China for months prior. Around the same time that she was getting word that production was delayed, FedEx sent out notices that shipping would take longer than usual as well and it started to become clear that this wasn't going away any time soon.
"I really wanted to encourage people to come in the store and get to know me, enjoy the area, try this on and touch this fabric," Anderson says. Her original plan was to lead with the physical store then follow up with a website later on in the year, but New York City's shelter in place order forced her to come up with a new one, and fast. Launching in March was non-negotiable for Anderson. She wanted to be a part of the conversation when it came to SS20 designer buys from Barragán, PRISCAVera, Ottolinger and Wesley Harriott, just to name a few. So, she built the T.A. website in 24 hours and proceeded to launch ten items a week as a way to gain traction and build a fanbase.
While some business owners might have crashed and burned in the face of uncertainty, Anderson sees it as a blessing in disguise. "It worked out for the better. We opened [our store] last Wednesday and it's been an incredible week. We've had people come in saying they saw me in this or on Instagram, and they've had this dress in their cart and they couldn't wait to try it on. So, it's been great to grow up digitally and then to bring that to the space where we're at now."
Anderson's goal was to launch a store that was an enjoyable shopping experience while facilitating a conversation. She drew on her experience as a social media and digital media manager to curate a store that drew people in with it's big windows and careful curation. She tweaked social media's "rule of six," which states that your first six photos should make the viewer want to keep scrolling, to work in retail. The first six things you see when you walk inside her shop make you want to see more. Instead of grouping products by brand, she mixes everything together.
"It truly encourages you not to just go for one piece, but for two, because they look so good together," Anderson says. "Finding all of these contemporary brands like PRISCAVera and afterhomework and Eudon Choi and Ellery, and putting them mixed together because in some weird way, they do all complement each other because of the fabric or the fit." She wanted customers to discover new brands and learn their stories by interacting with her and other members of the T.A. staff. Using the research skills she honed sourcing content for other companies, she set off to find brands that weren't widely known or available in New York. She scoured showrooms all over the city and let her eye guide her, which is exactly how she found a particularly stunning pair of pleather pants by Barragán.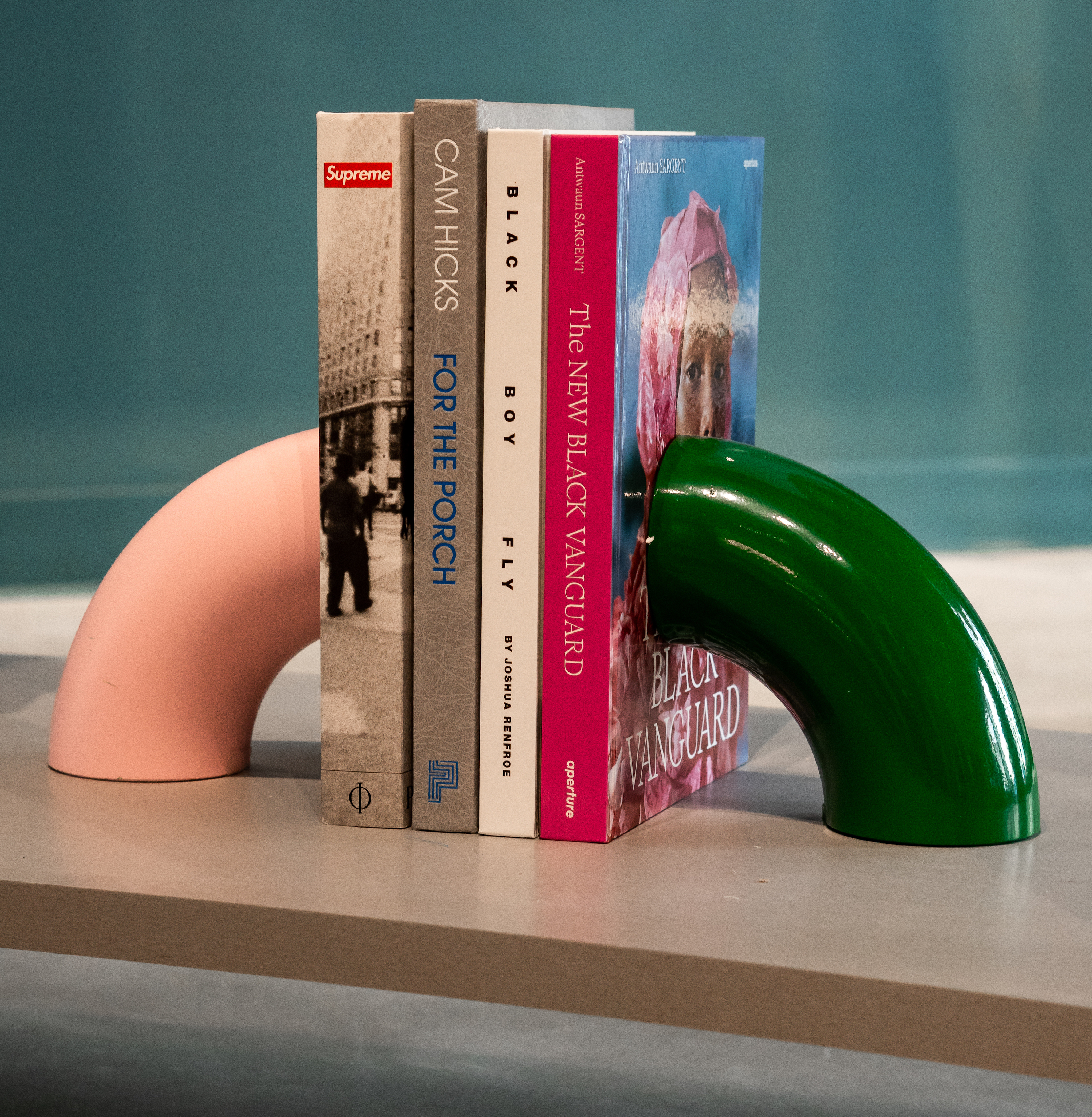 "I was just walking past them by accident. I was like, 'Wait, these pants are super cool' and the designer popped up and was like, 'Hi, I'm Victor Barragán. I'm from Mexico,' then we just started hitting off that way. And I haven't seen anything like it in New York, and they're unisex as well. So, I knew I had to have [them] in store," Anderson says. She found the rest of the brands featured in store and online through other showroom trips and social media.
She acknowledges that though she initially shied away from the virtual aspect of the store because she wanted to get away from that world, it has helped her create much more meaningful connections with customers. She's able to give just as much attention to someone who found her through Instagram as she would a celebrity looking to collaborate. Another thing she didn't expect, but has tried to embrace as much as she can is the influx of attention on her store in the wake of the Black Lives Matter protests. As a Black woman, Anderson understands the importance of this movement not just in terms of police brutality, but also in how people are dedicating their time, energy and money.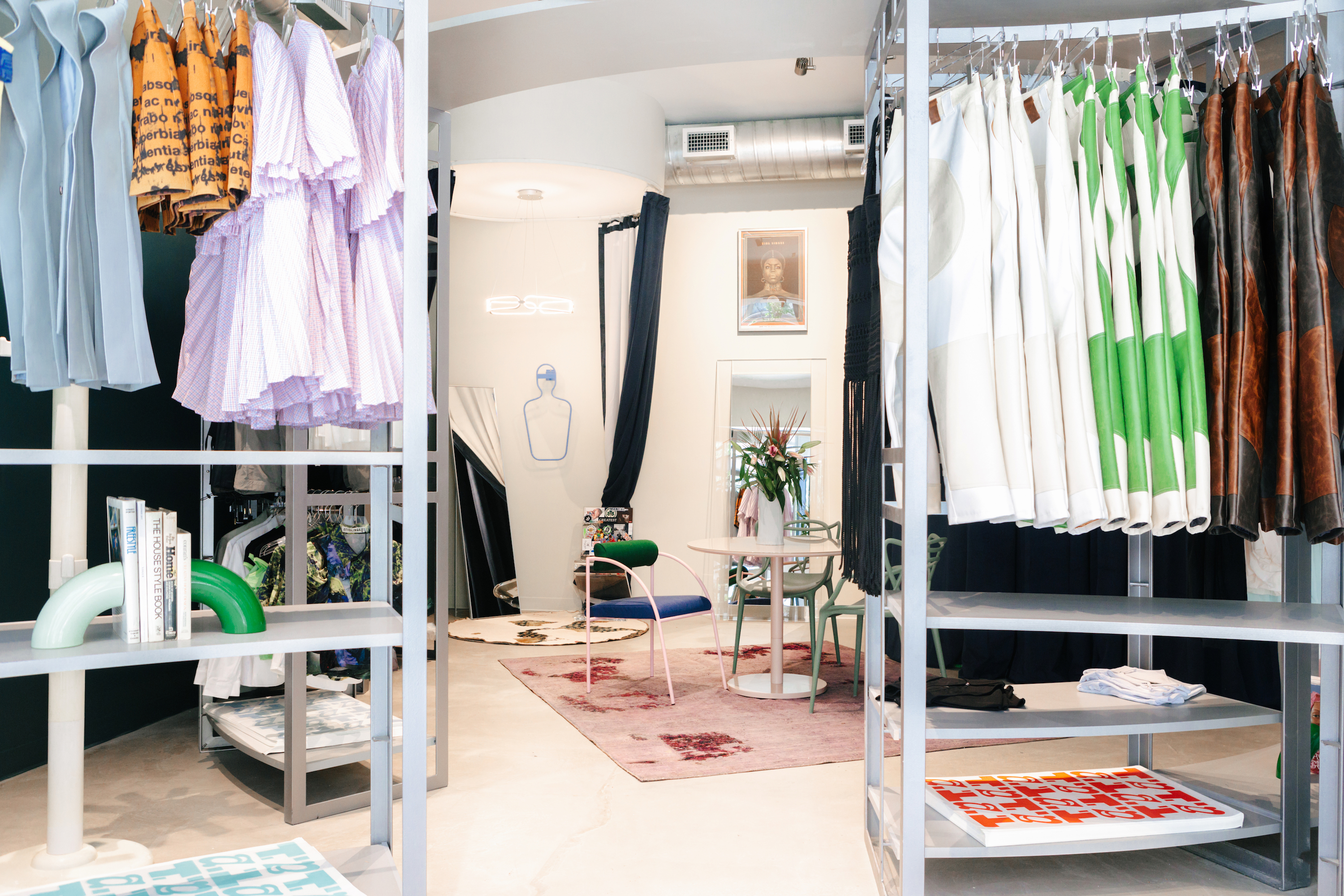 "It's unfortunate that this happened on the tail of George Floyd dying and Breonna Taylor dying. Those lives matter tremendously," she pauses briefly and takes a deep breath, "but it's time for consumers and influencers and brands and media companies to recognize the importance of Black brands, not only Black brands, but also the Black consumer. I want the wave to continue and I want people to continue to learn that T.A. is a black-owned business and that we host black designers." There have been countless articles recommending Black-owned businesses and designers that have been doing incredible work for years, but are only now gaining much deserved traction and attention from media, brands and consumers.
"It's never too late. You're never too young and you're never too old to learn anything new," Anderson says optimistically. "If you haven't been supporting Black businesses, let's do that now. Let's do that a couple years from now too. I think you can never know too much and you can never jump on a bandwagon too late. It's all good overall."