Tilda Swinton is joining Michael Fassbender in the new David Fincher film
The Killer is Fincher's follow-up to the Oscar-nominated Mank.
|
09 October 2021, 12:04pm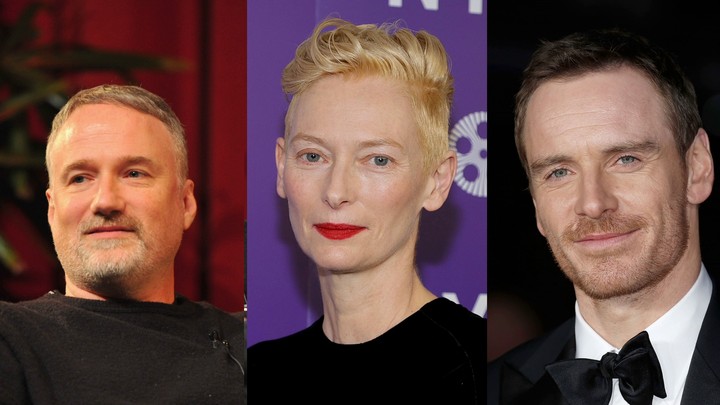 Images via Getty
Tilda Swinton has joined Michael Fassbender on the cast of the new David Fincher film, The Killer.
Fassbender has already been confirmed to star in the project, the follow-up to Fincher's last film the Oscar-nominated look into Hollywood history Mank, starring Gary Oldman and Amanda Seyfried.
Filming for the feature - which will be released by Netflix - was due to start in Paris this fall, but seems to have been pushed back to next year
Tilda's involvement of the project comes via The Playlist, who also confirms that the Oscar-winning actress will portray an assassin in the film, which is based on the French graphic novel series of the same name.
The actress confirmed her involvement in the project with the website, saying: "Well yes, I think I am [starring in the film]. But that's next year. That's a whole other story!"
The Killer will adapt Alexis Nolent's graphic novel series, following an un-named assassin (Fassbender) who begins to "have a psychological crisis in a world with no moral compass." The original series debuted in 1998, with its latest collected edition being published in 2017.
Tilda can next be seen in frequent collaborator Wes Anderson's The French Dispatch, which premiered to great reviews at the Cannes Film Festival. i-D called it one of the best films of the year.
She's also involved in Wes' next project too, a mysterious movie musical that's filming right now also starring Tom Hanks (!) and Margot Robbie.
For Fincher, The Killer is his next film to be released in his deal with Netflix. The first release from that agreement was last year's Mank, which explored the making of Citizen Kane, with Gary Oldman and Amanda Seyfried Oscar-nominated for their turns as screenwriter Herman J. Mankiewicz and Golden Age actress Marion Davies respectfully.
The Killer will also function as a comeback of sorts for Michael Fassbender. The Irish-German actor hasn't appeared in a film since 2019's Dark Phoenix (who can blame him). He currently has two project in post-production; martial-arts comedy Kung Fury 2 (sure) and Taika Waititi's sports dramedy Next Goal Wins.