Main image courtesy of KNWLS / Ssense
Haute-Girl Summer: What's in fashion?
Your one-stop-shop for this week's fashion news to know.
Main image courtesy of KNWLS / Ssense
Mark our words: 2021 is the year of the 'Haute Girl Summer'. No more blankets, no more puffa jackets, no more goddamn sweatpants! As the sun begins to emerge and we slowly crawl out of our shells, it's time for us to shed our layers and step into the summer months looking good and, more importantly, feeling 'haute', which literally translates as 'high' — but we're not judging.
Thankfully, fashion has you covered with plenty of new sky-high looks to make you dream of faraway lands, even if we're staying put for the foreseeable. From the most fabulous sunglasses, to high-fashion swimwear and must-have handbags — this week has provided a roster of new, shiny things to keep us busy dreaming of our post-lockdown wardrobes. And it wouldn't be a week in fashion without a game of creative director musical-chairs, and some new campaigns. Here's what's in fashion.
KNWLS and Harley Weir just created the ultimate hot girl summer uniform
As the hot girl summer to end them all begins to dawn, there's only one thing on our mind: hot girl looks! Or haute girl looks, rather, if the latest capsule from London label KNWLS is anything to go by. After presenting a firecracker collection alongside a fresh new brand identity just a couple weeks back, Charlotte Knowles and Alexandre Arsenault, the brand's co-designers, have just put out the poolside uniform to end them all -- a 12-piece edit of sinuous, strappy looks, available exclusively on SSENSE. Developed in collaboration with photographer Harley Weir -- who previously shot the label's SS21 video and campaign -- it comprises cobweb-y mini dresses, tops, leggings and, for the first time, swimwear, with each piece printed with an image from Harley's ongoing series, 'Rubbish 1.2'. Pictures from the photographer's ongoing document of the trash she sees going about her day -- think flowers juxtaposed with cigarette butts, and styrofoam floating on water -- are then printed on a polyester fabric that's recycled from plastic waste, taking "what was once rubbish and [recycling it] into something desirable and sexy," Charlotte and Alexandre say. Slinky and sustainable -- it doesn't get any haute-r than that. MS
A changing of the guard at Kenzo
Parting really is such sweet sorrow, isn't it? Well, we were really feeling Juliet earlier this week when the announcement of Felipe Oliveira Baptista's departure from Kenzo was made earlier this week, effective from the end of June. Making his debut three seasons ago, he invigorated the Parisian house with a sense of wanderlust, colour, and, above all, fun (you have to have a heart of STONE to not bop along in your seat to the electro-soundtracked ode to joy he staged for AW21!). What's more, he did this while paying reverent homage to the house's late founder all along the way, resurfacing everything from prints to vintage catwalk videos from the archive in an attempt to communicate Kenzo Takada's irrepressible joie de vivre. Sad as the announcement may be for us, the Portuguese designer leaves the house with his head held high. "I have been honoured to serve this amazing House and legacy of its founder Kenzo Takada," he says, adding that he "would like to thank my teams for their talent and dedication." We're not crying, you are! MS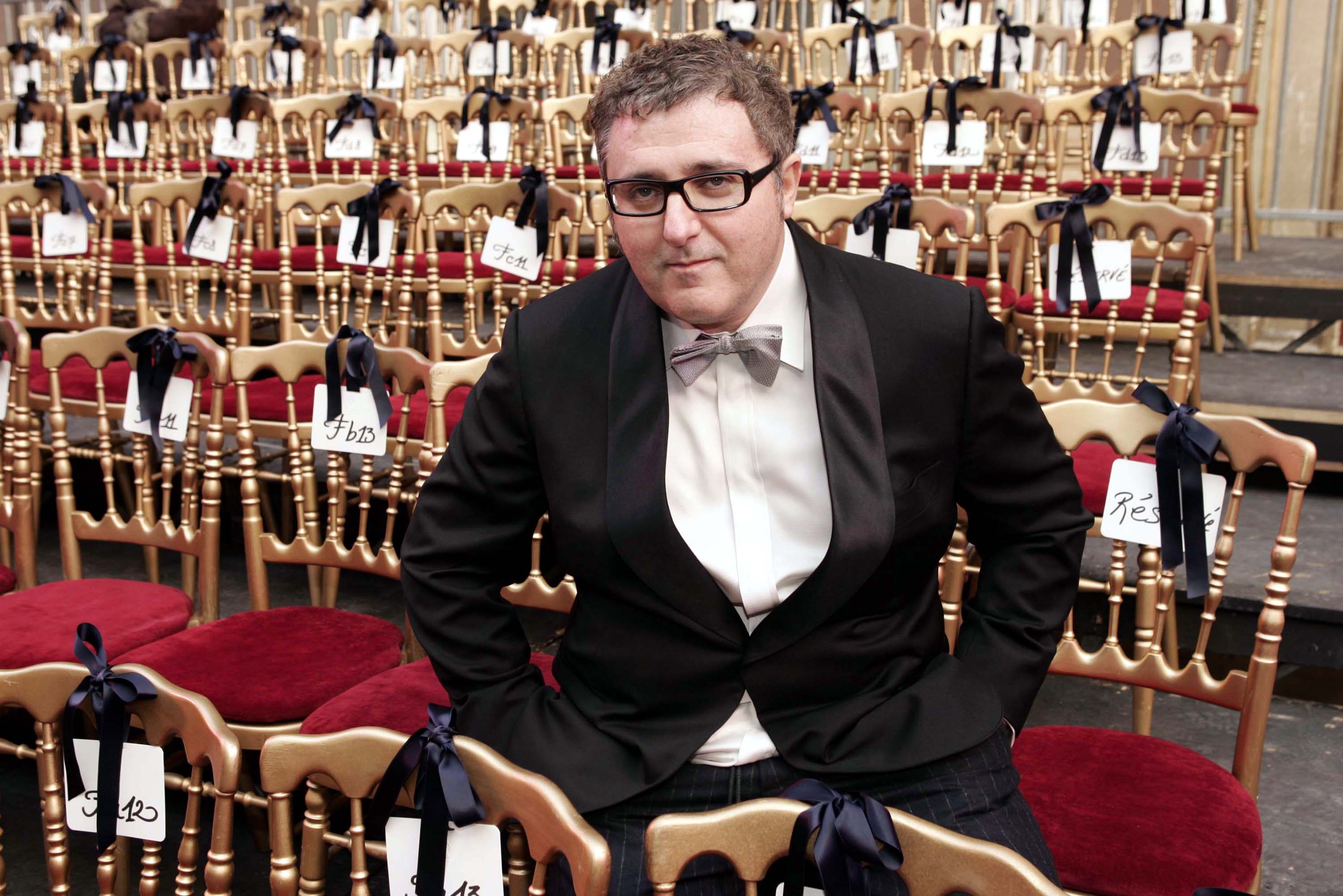 A tribute to Alber Elbaz, fashion's kindest designer
This week, the fashion world mourned the loss of one of its greatest (and kindest) designers: Alber Elbaz. The former creative director of Saint Laurent and Lanvin had only just begun his new chapter, AZ Factory, in January this year. To celebrate his life, we re-visited our 2010 interview with him, in which he talks candidly about his life and career — and his warmth and charm is clear for all to see. Elsewhere, fashion writer Dominic Cadogan unpacked Alber's illustrious career highlights the extraordinary legacy he leaves behind — Alber, after all, was an early pioneer of diverse casting, an empathy towards women, and a joyful approach to fashion. His legacy will live on forever for generations to come. OA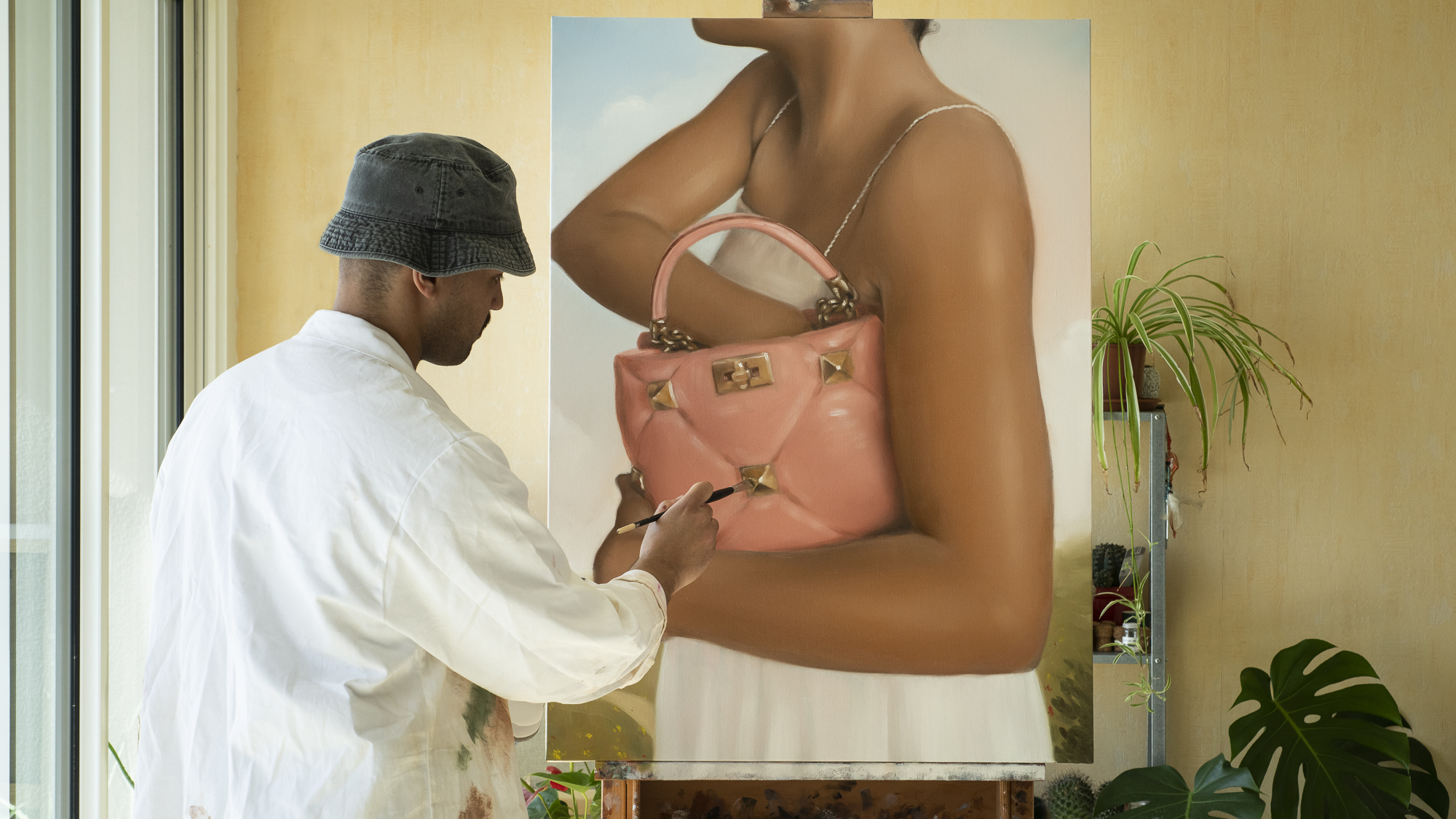 Valentino proves that fashion is art, once and for all
From its spellbinding collaborations with image-makers such as Nick Knight, or through its SS21 text-only campaign, penned by writers including Donna Tartt and Ocean Vuong, Pierpaolo Piccioli has established Valentino as one of fashion's foremost patrons of the arts. For the maison's latest ad series, Pierpaolo has again subverted expectations by foregoing photographers in favour of five painters instead. Given total freedom to create a work of their choosing, Alexis Ralaivao, Iori Nagashima, Louise Giovanelli, Nahum Kim and Zhang Zihaom each interpreted Valentino Garavani accessories -- like the Roman Stud Top Handle and Crochet sneakers. Still wondering whether fashion is an art? Here's something to convince you that it is. MS
A touching ode to Tangier
Over its many millennia of existence, the Moroccan port city of Tangier has always been a site of exchange. That's meant in a very literal sense, given that it's one of the closest ports on the African continent to the European mainland -- just a stone's throw across the Straits of Gibraltar away. By dint of its geographical position, though, it's also a cultural funnel of sorts, a place through which countless stories and influences from either side of the narrow waters have passed, leaving their mark on their way. It's to this rich, plural history of the city that eyewear label Port Tanger pays homage, whether through the shapes of their chic sunnies themselves, or through the stories they use their platform to tell. For their latest campaign, styled by i-D Fashion Director Carlos Nazario and shot by Bibi Borthwick, they tapped Moroccan-British model Nora Attal, inviting her to reflect on her relationship to her fatherland in a series of videos while wearing three new frames from the first chapter of Port Tanger's latest collection. Warm, poignant and chic, this touching ode to Tangier has put a trip to the city high up on our post-Covid bucket list. MS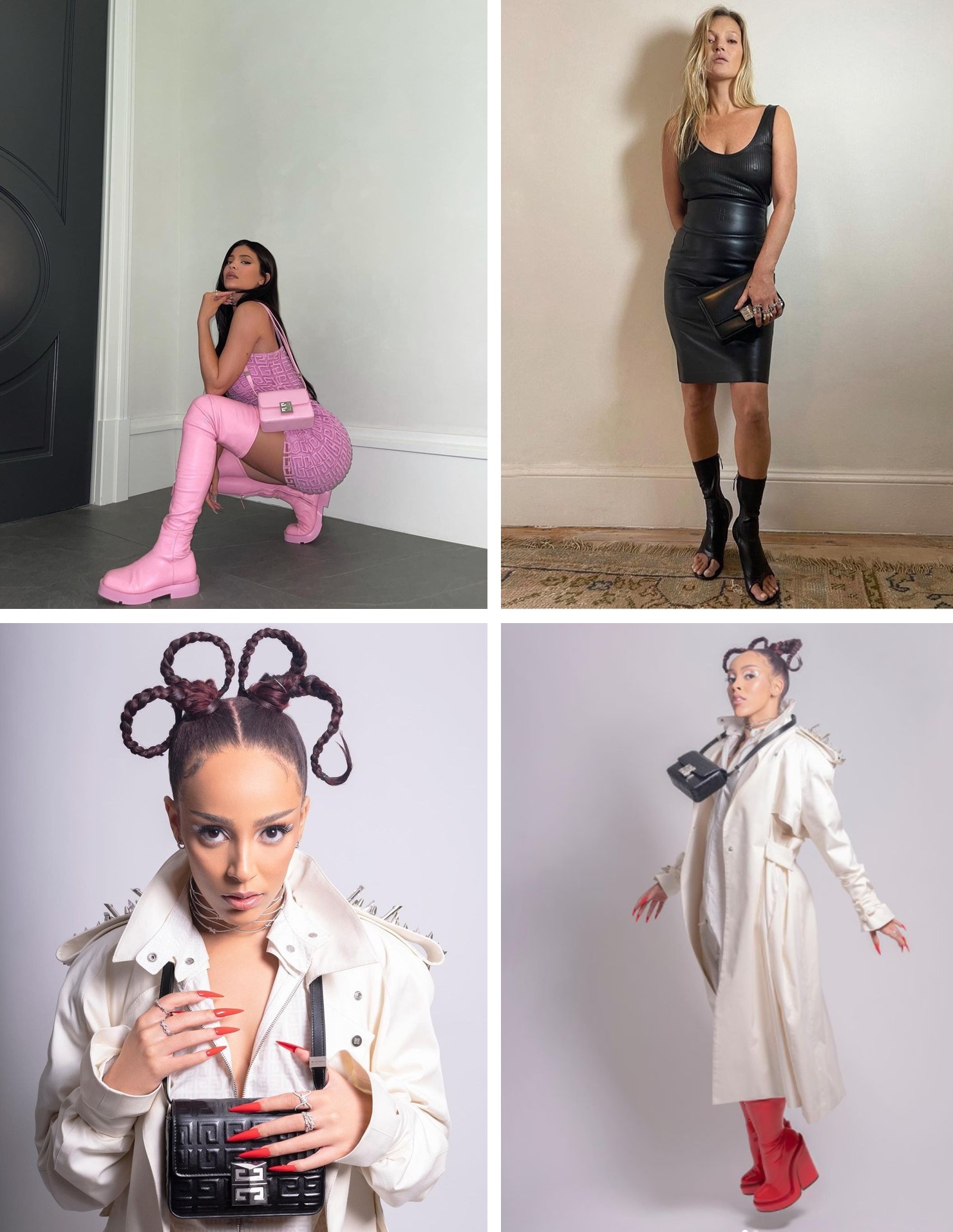 Matthew Williams has designed the perfect lockdown bag for Givenchy
With fashion shows on hold, one of the ways that Matthew Williams has been catching our attention in his role as creative director of Givenchy is by dropping updated iterations of the house's signature handbags.. This week, the Californian designer revealed his brand new Givenchy '4G' bag, which first made an appearance in the house's Pre-Fall 21 collection. Kate Moss, Doja Cat and Kylie Jenner are already fans. So, what's new about it? Matthew has introduced his beloved industrial hardware in the form of 4G padlocks, inspired by the padlocks typically tied to the Pont des Arts bridge by infatuated lovers, the keys of which they romantically toss into the River Seine. It's juxtaposed with supple full-grain calf leather in beautiful jewel tones, and a clean, chic shape inspired by Hubert de Givenchy's love of symmetry. In 2021, however, it has an alternative connotation: it's the ultimate lockdown accessory. Get it? OA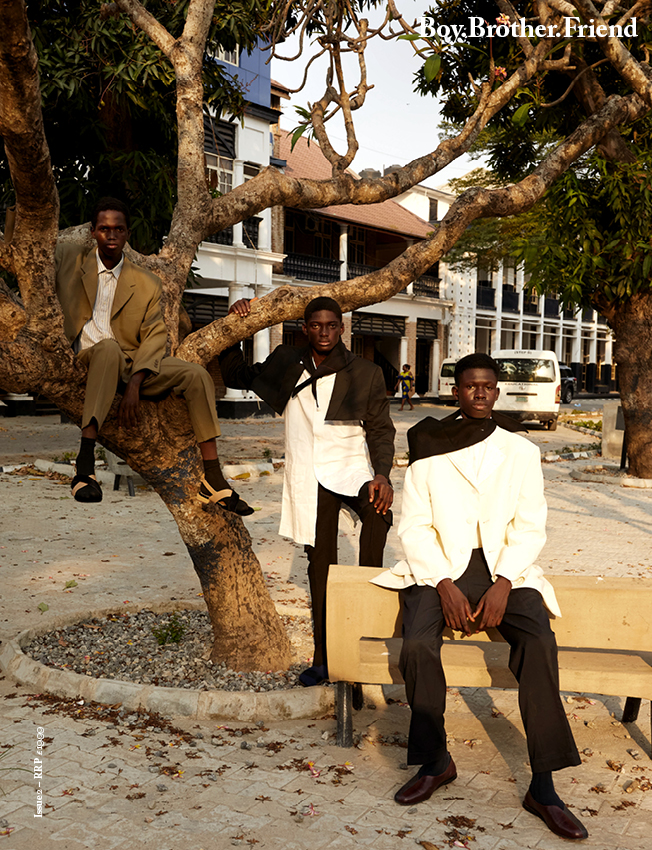 Can't go to Lagos? Boy.Brother.Friend brings Lagos to you
When we're all vaxxed up and the borders are open, one of the first places we're hopping on a plane to is Lagos. One of the world's fastest-growing cities, the Nigerian metropolis has been the epicentre of a major cultural boom over the past decade, with a fresh crop of homegrown talents establishing themselves as global leaders in the creative industries. While you may not be able to travel there to check out the city's white-hot scenes yourself, the second issue of Boy.Brother.Friend -- a publication founded by stylist and creative director KK Obi, and writer and editorial director Emmanuel Balogun -- takes you right to its beating heart. Exploring fashion, contemporary art, and photography through the theme of 'Power', highlights of BBF's sophomore outing include a Burberry special featuring new-gen Lagosian creatives, a cover interview with Kenneth Ize, and a feature by writer Kojo Abudu presenting five theses on the work of 2021 LVMH Prize semi-finalist Lagos Space Programme. Head here to pick up a copy! MS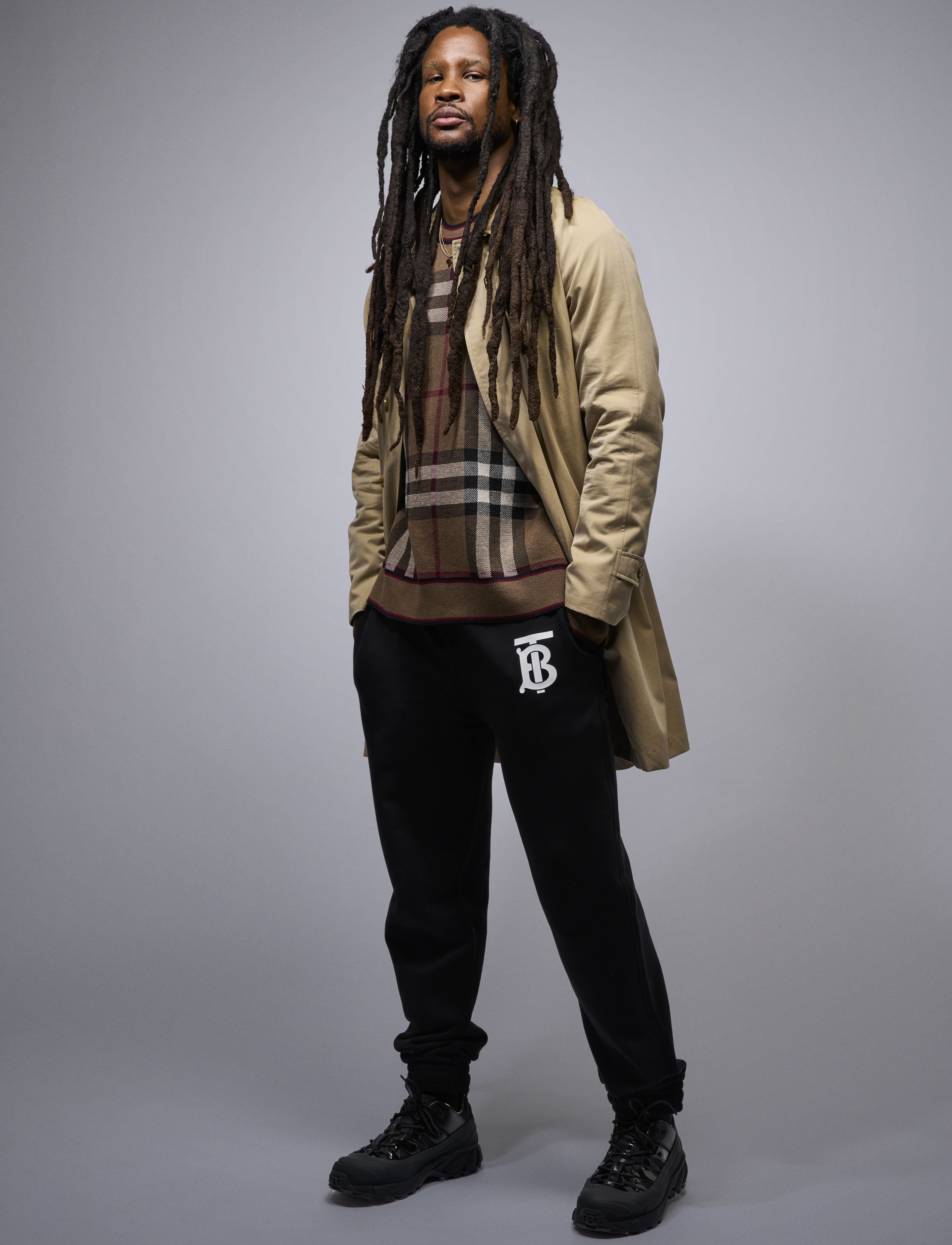 What does Burberry sound like? LN-CC finds out
We don't need to remind you what the Burberry check looks like -- we're near-certain that the inimitable beige-base check flashed in your mind's eye just on reading the name. What we're here to discuss today, though, is what it sounds like. Yes, that's right -- sounds! That's the question that the team over at Dalston's space-y luxury emporium put to three interviewees in a Desert Isles Mix, a new playlist and podcast series created in collaboration with the British house. A riff on BBC Radio 4 legendary Desert Island Discs, it sees NTS founder Femi Adeyemi, journalist and BBC1XTRA resident Fenn O'Meally, stylist and archivist Rhiannon Isabel Barry sit down to present the five tracks that they feel embody the label's iconic nova check, as well as their favourite SS21 piece, to their host, BAFTA-nominated director Akinola Davies Jr. Tune in here! MS
Ami and Jean-Paul Goude's love letter to Paris
Paris, j'taime! And it turns out we're not the only ones — Ami's creative director Alexandre Mattiussi is just as much a fan of the French capital as we are. After all, the city is his hometown and the label has become known for its quintessential Parisian staples, such as striped T-shirts and the perfect cigarette pants. Many of those are actually a part of the Ami de Cœur, which was created in 2017. This season, Alexandre handed over the reins to the iconic Jean-Paul Goude, the enfant terrible of the French art world, to dream up an irreverent campaign celebrating the joie de vivre of gay Paree. Centred around the red heart that the French label has made its signature, it's a little bit of love at a time we need it most. OA
Tagged: