This fragrance uses AI technology to make you feel horny
Phantom, a new "connected fragrance" from Paco Rabanne, uses artificial intelligence to create "augmented creativity". The future is now, we guess.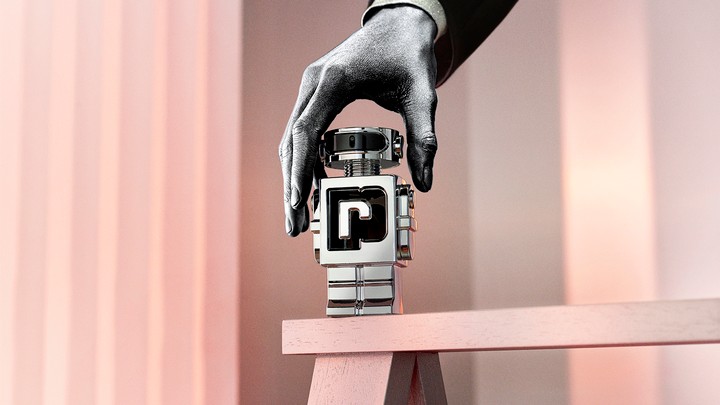 The tech world – as evidenced by billionaires taking 10 minute holidays to space, and that tiny little car that delivered the football onto the pitch during the Euros – is more advanced than ever before. Even the beauty industry is becoming more technologically minded, with the announcement of the world's first ever "connected fragrance" from Paco Rabanne.

Released today, Phantom, a new perfume with an appropriately robot-shaped body, is a world-first from the luxury brand, using artificial intelligence to create a state of the art "Augmented Creativity" process. What that actually means is that the perfume works with the neuroscience of your scent receptors to change how you feel as well as how you smell. Nifty!

The team at Paco Rabanne developed a decidedly Black Mirror-sounding Science of Wellness programme for the release. In combining AI and neuroscientific approaches, the programme was able to identify the emotional benefits elicited by the ingredients in Phantom; essentially identifying which parts of the brain are activated by smelling it. Described as a mix between creamy lavender and "mind-bending" blend of green, woody and lemon aromatics, Phantom also utilises science – specifically the styrallyl acetate molecule – to stimulate alertness with its scent.

We know what you're thinking – oh, so it's essentially caffeine that you spray on your skin. Not necessarily. We are assuming that "alert", given the testing process for the fragrance, is a bit of a euphemism. The molecule, which is essentially "overdosed" in the fragrance at 10 times the average use, was tested on young men aged 18-35 to find out which emotions it aroused in the brain, and after 45 million measurements, it was found that there were three main emotions elicited by the mix of scents: sexiness, self-confidence and energy. So… horny.

And if a robot that makes you horny through smelling doesn't sound futuristic and dystopian enough, the robot also talks! Here's what it has to say: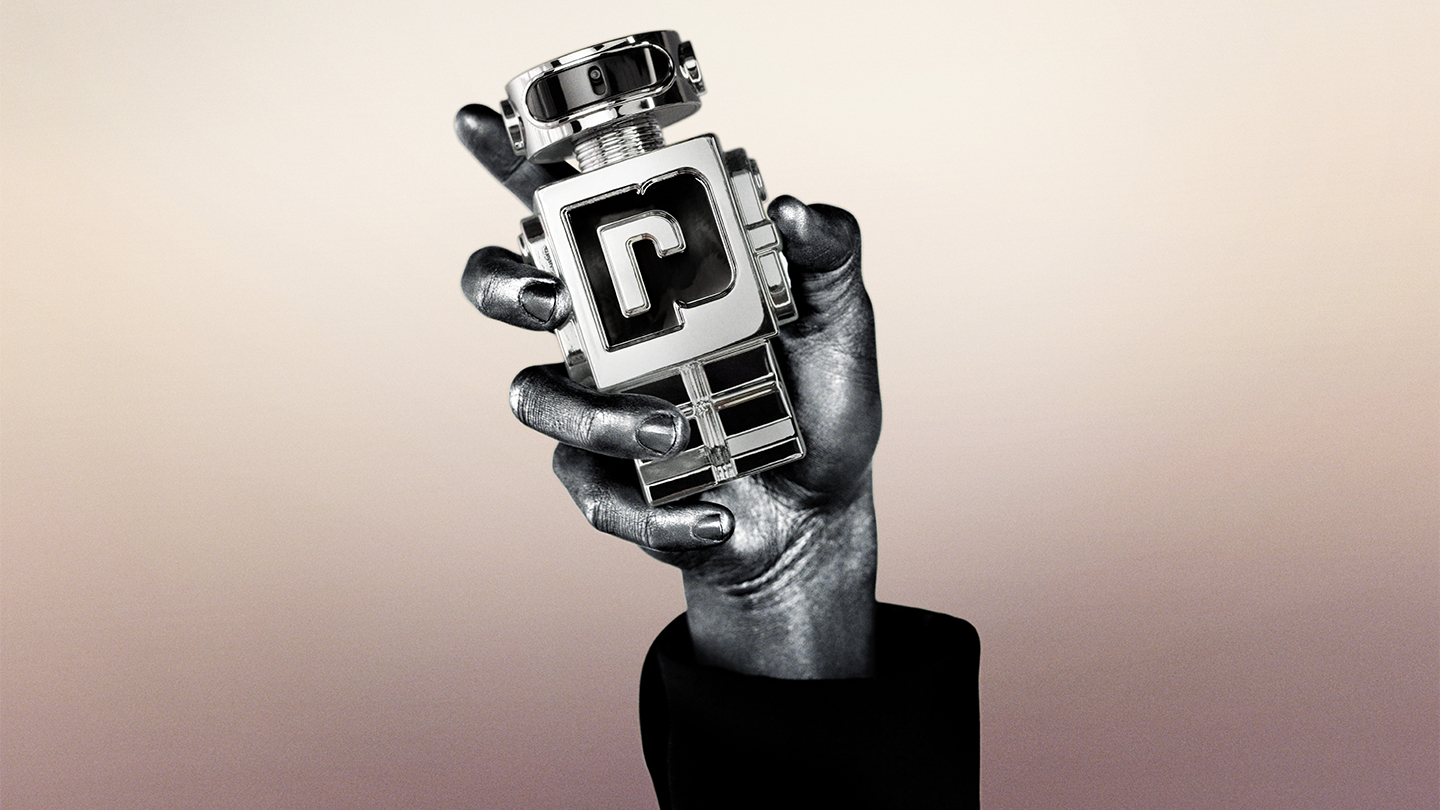 Where do you come from?
Let me rephrase that. I don't come from a where, but a when. And that 'when' is the future of perfumery.
Who are you?
I'm the first connected fragrance. But as you can see, I'm also a robot.
Does that mean you'll move around as soon as I turn my back?
Chill! I'm your wingman. That means I have your back. The only way I'll move around is when you pick me up to apply your fragrance.
What do you mean by "wingman"?
For one, I can make you feel good.
Well, obviously, because you'll make me smell good. Doesn't every fragrance say that?
Agreed. But I'm different. I was conceived by a team of perfumers — Loc Dong, Juliette Karagueuzoglou, Dominique Ropion and Anne Flipo — who were assisted by AI and powered by neuroscience. My ingredients and the way they're combined have been selected because neuroscientists have demonstrated they can make you feel sexier, more confident, more alert. It's the first time ever a fragrance was designed that way by Paco Rabanne.
Woah. Does that mean you're manipulating my feelings?
No more than any other scent since the dawn of perfumery! Except that the feel-good effect of my ingredients has been scientifically demonstrated. Which makes sense: Paco Rabanne has always been all about innovation. And, if I may say so, this time they've outdone themselves.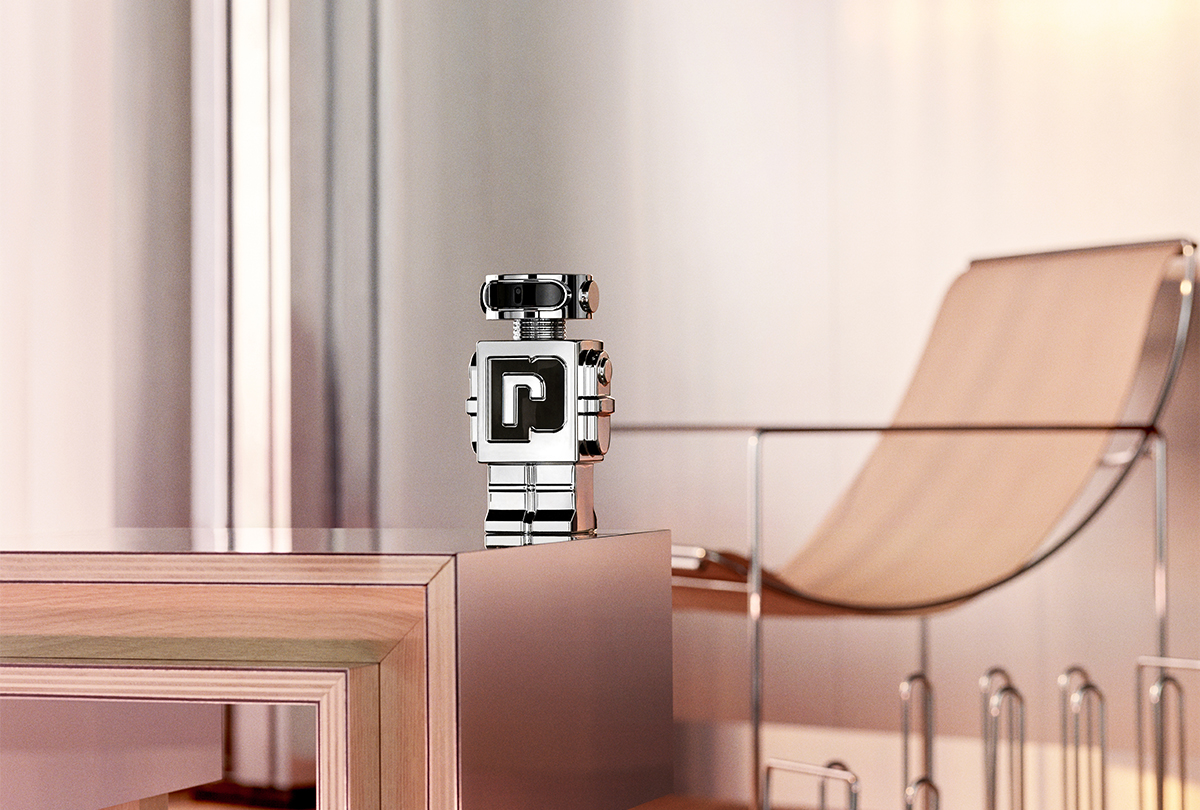 You said you had superpowers, with an "s". So, you can make me feel good. What else?
You and I can connect through the Phantom universe. My head is equipped with a chip. Just touch it with your smartphone, and I'll be there by your (virtual) side.
To be frank, you're so different from other fragrances I almost forgot the main question: what do you actually smell like?
I thought you'd never ask. As you may, or may not know, most fragrances for men belong to the aromatic family. That's part of my blueprint. But my four creators tweaked me, with the help of AI, into a futuristic version of the aromatic by pairing a classic note, lavender, with a totally unexpected green flash.
Four creators. Hm. How does that work out?
With four perfumers working as a team, I benefited from their combined expertise. Loc Dong got the ball rolling by coming up with the lavender and green citrus flash. Juliette Karagueuzoglou contributed with her in-depth knowledge of natural ingredients — and believe me, I may be high-tech, but I'm bursting with top-notch naturals. Dominique Ropion and Anne Flipo, both Master Perfumers, polished my formula until I was perfectly faceted, ultra-powerful and super-long lasting. Pure Paco, right? Pure Paco Rabanne.

Follow i-D on Instagram and TikTok for more on beauty and fragrance.
Tagged: