Busta Rhymes interviewed by Swizz Beatz
The artists considers 30 years in the music business, from 'Scenario' to 'Extinction Level Event 2: The Wrath of God', and what's changed.
Busta's story originally appeared in i-D's The New Worldwi-De Issue, no. 363, Summer 2021. Order your copy here.
This year, Busta Rhymes is celebrating 30 years in the music business. From his breakout guest feature on A Tribe Called Quest's 1992 hit "Scenario" when he was just 19 years old, to 2020's Extinction Level Event 2: The Wrath of God (his ninth album and the first in 11 years) Busta has collaborated with everyone from Janet Jackson to Rick James, releasing some of the biggest hip-hop tracks of all time. Still going strong, the rapper and i-Con sat down with his friend Swizz Beatz to discuss what he's learned over the years…
Swizz Beatz: So Mr. Busta Rhymes… I get to interview my brother! This is pretty cool.
Busta Rhymes: Thank you for holding me down with this interview, big bro!
It's all good. So, after being in the industry for 30 years as a hip-hop icon, what is the one big thing you've learned that sticks with you the most?
Well, there's two things. The first thing I learned is that there is never a reason for you to deviate from who and what you truly are, and you have to find comfort in that because you got to try to remember how to be yourself. If you don't find comfort in being yourself, if you're not proud and passionate about being yourself, then one day you're going to wake up and forget the script. And then you'll let down your fans and the people who love you.
The second thing is this: do everything that you can possibly do to learn and educate yourself, and research how to not be taken advantage of in this business. We've been in this thing for a long time, Swizz. There's a lot of things that we didn't find out about until later that we wish we knew in the beginning, or at least close to the beginning, to have avoided the shit that we had to step in. You know what I'm saying? So those are probably the two things that I value the most, even after 30 years of doing it. And it's part of what keeps me going.
**That's a blessing. You've made a lot of big records. I mean, I can't even count no more. I can't keep up with you.
**Thank you for contributing to all this hot shit that I made.
What was the defining moment or record in your career? For me personally it was when I produced "Ruff Ryders' Anthem". So what was yours? What made you?
I would have to say "Scenario" with A Tribe Called Quest. That song changed my life, because after that verse, I transitioned. I upgraded as an artist. It was so inspiring because it was so successful and I was driven to continue that success, to keep that energy. That was the pivotal moment. It was a defining moment because it led to everything else.
So many artists will never get to your level and celebrate 30 years in the business. How do you even celebrate that huge milestone?
I'm trying to figure it out! I'm still in disbelief that this July will mark my 30 year anniversary in the record business. It's surreal to me because I'm not one of the artists that lives on what they've already done. I mean I'm grateful for it, but I'm still ripping down shit right now. That's what makes the legacy all the more valuable. I never wanted to be the artist that talked about what I used to do, and not still be able to do it. So it's not about only celebrating the legacy, but celebrating the right now shit too.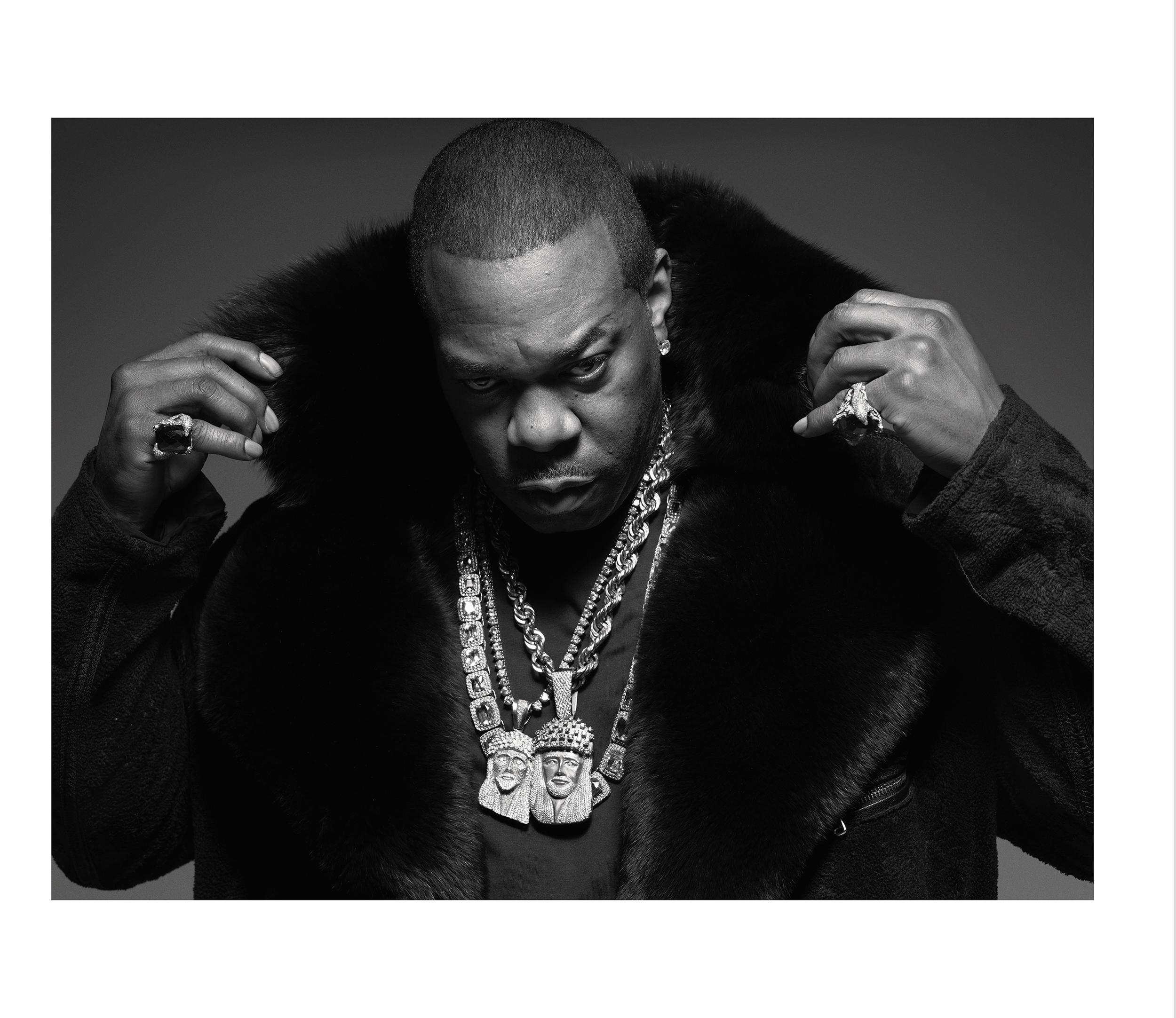 That's powerful. What advice would you give to the younger artists out there trying to do it big, trying to make a name for themselves, trying to build their own legacy?
Be truthful to who you are because good, bad or indifferent, whatever the outcome may be, at least you was true to you. A lot of the times when you abandon that, failure is a lot more painful. You live with the guilt of, "I should have just done what I felt was the truth, as far as who I am and what I represent and what I have to offer."
And don't ever do it if you don't have the fire that burns in your soul to continue to be passionate about what you are doing. If you're not passionate about it, don't just do it to do it. It ain't just about what you're doing it for, whether it be money or jewellery or cars or houses. If you're doing it for the genuine love of art and the fulfillment that it gives your soul, all that shit is going to come later.
Also I also think a lot of artists need to be very mindful of that whole idea of believing that you can put a timeline on greatness. You've got to take your time, especially in the beginning. A lot of people just want to catch this wave right now… well waves can sometimes only last for a minute, which turns it into a microwave. And like a microwave, the food gets hot quick, you take it out, and it cools off quick, too. You can do this thing for as long as you want to, only as long as you love it and you're true to it.
I agree. You have a lot of knowledge. How do you feel about today's young artists? Who are you listening to?
I feel good about a lot of their music. There's a lot of dope new talent and they definitely got their own way of doing things. But then, every generation in this genre of music has had their own way of doing things, which is what has continued to evolve the culture to the point that it's at today. Today there is no culture more prominent, powerful, lucrative or influential as hip-hop.
I've always been a fan of working with new artists because it's important that there's a narrative that exists between the icons, between the elder statesman, and the younger artists. I never wanted to be perceived as not engaging because I always appreciated it when Heavy D put me on his records and when Big Daddy Kane put me on his records. When I was a shorty, the older artists were fucking with me, embracing me. They taught me how to move, they made me feel good. So being raised that way, I felt like it was always a blessed thing to be able to rock with the new artists. It keeps everybody in the space.
As long as you keeping your shit dope, you keeping your shit hot, you feel good, you sound good… we can all fuck with each other. I'm indebted to young artists who are doing their thing and keeping the torch lit because that's what they're supposed to do.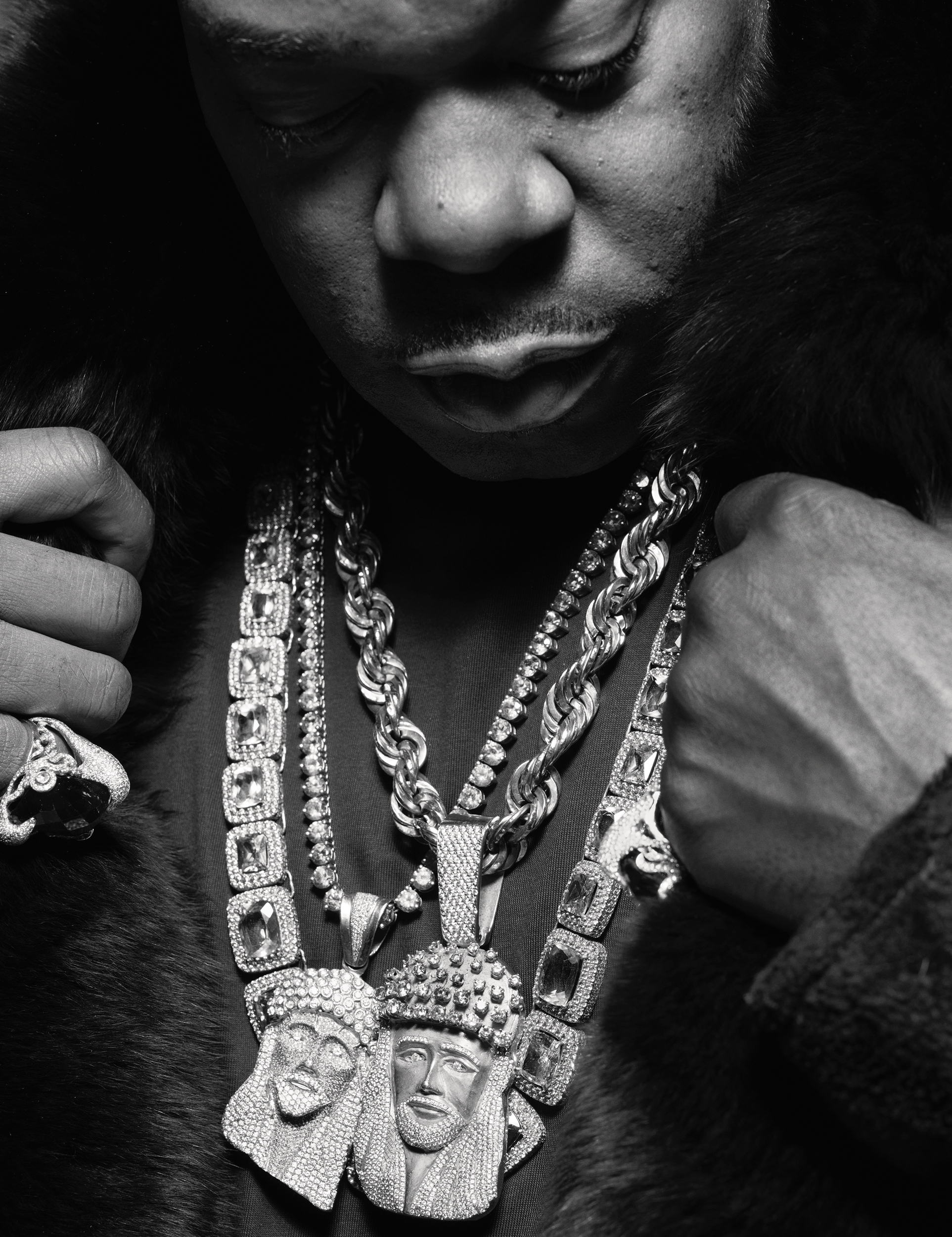 That makes sense. Ok, so it took eleven years for the world to get this latest project of yours. What are your goals for 2021, now you've released it? What are your new goals and what are your new intentions?
The new goal is to never, ever take that long to put out an album again! That's number one. You're going to get a whole lot of heat from Busta Rhymes on a much more consistent basis now. This album was a different type of album because, for the first time, I was on my own time. I needed to feel inspired and feel like I was able to share a body of work that came from a place of complete inspiration, something that would make me feel like I'm adding to what I've already done, not repeating something I've done before.
So you're probably going to get another 30 years of music. But you're also going to get another fucking 30 years of me doing a whole lot of shit that's going to help create opportunity and secure wins for many other people, even outside of music.
**That's a blessing. I appreciate you taking this time out to hear my big ass mouth interview you.
**I appreciate you taking time out to do this with me, too. I'm grateful to you for so many things. I love you and I appreciate you. Let's continue to secure the wins together.
Absolutely. Continue your greatness, your wins, your success.
Thank you, king. Likewise, beloved. Very grateful. And I'm always here for you as well. We're going to talk again soon.
All right king, bless up.
Credits
---
Photography Mario Sorrenti
Styling Alastair McKimm
Lighting technician Lars Beaulieu.
Digital technician Kotaro Kawashima.
Production Katie Fash.
Production coordinator Layla Néméjanski.
On set producer Steve Sutton.
Production assistance William Cipos.
Casting director Samuel Ellis Scheinman for DMCASTING.
Tagged: