House of Gucci has caused a massive spike in vintage Gucci sales
It seems everyone wants to dress in Lady Gaga's murderous character's wardrobe.
|
26 November 2021, 2:23pm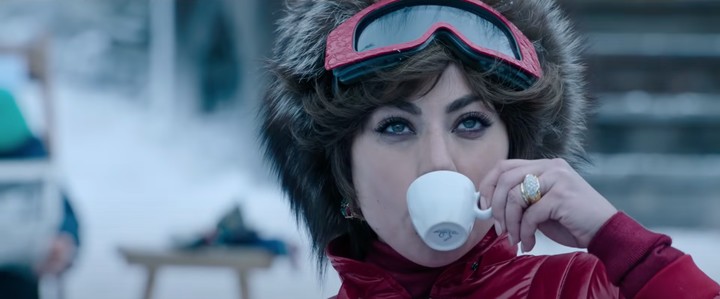 Still from House of Gucci trailer
It's only been two days since the Lady Gaga-starring fashion thriller House of Gucci hit cinemas in the US, but it seems that the stylish movie set mainly in late 20th century Italy has already inspired us all to add more vintage Gucci to our wardrobes. E-commerce savings platform Wethrift has reported that there has been a spike of 270% in searches for vintage Gucci garments in the past week alone, with many resale sites seeing massive increases in the number of shoppers heading towards their preloved Gucci collections.
Open for Vintage, Vestiaire Collective, Rewind Vintage and Farfetch all saw a wave of searches for Gucci garments; with Farfetch alone seeing a massive 1500% rise in people looking for iconic pieces from the brand's history. Though the movie is currently only out in the US, and as of today the UK, the excitement for vintage Gucci seems to be global. The same search spikes have been spotted in Italy, Denmark, Hong Kong and Singapore too. It's unsurprising, given the buzz around the movie — mainly stirred by an iconic yet chaotic press tour that's seen Mother Monster discuss her second-hand murder guilt and Jared Leto open up about snorting Arrabbiata sauce.
Gucci opened up their archives to the film's production team, with its costume designer Janty Yates estimating Gaga had between 75 to 100 different outfits alone — from her stunning blood red ski suit to the groovy pink polka dot dress with squared-off shoulders and billowy sleeves she accessorised with gold bangles and a cigarette. It seems as though accessories are the most popular choices for shoppers globally, with the renowned Jackie bag, the 40s bamboo leather crossbody bag, the Boston bowling bag in the classic Gucci print, sunglasses, belt buckles and timepieces all seeing the biggest amount of interest. It's even spilled into the supermarkets too, as grocery chain Asda announced they would be hiding 30 archive Gucci pieces within their stores for lucky shoppers to find.
With the movie heading to streaming platform Paramount+ soon, and with Gaga a genuine front runner for that Best Actress Oscar, it seems as though our archive Gucci obsession isn't going anywhere soon.

Tagged: