Images courtesy of Dior, Y/Project and Louis Vuitton
Exposed undies are AW22's hottest menswear trend
Boxer or briefs? From Dior to Y/Project, MSGM to Louis Vuitton, pants are coming out on top this season.
Images courtesy of Dior, Y/Project and Louis Vuitton
Is a guy truly well-dressed if his fit is on point, but his underwear is a decade-old, possibly purchased by his mother and covered in cartoons? No, dear reader, he is not. Thankfully, designers have come to the rescue with a torrent of runway-ready underwear that is so good, it needs to be seen at all times. Briefs, boxers, boxer-briefs – you name it and we've probably seen it peeking out of a waistband, coming down a runway over the past week. For AW22, underwear is being pulled up into its main character era as a trend so ubiquitous it exists across brands regardless of aesthetic. So far, we've already seen exposed boxers pop over cashmere tracksuits at Dior, paired with tailoring at Louis Vuitton and MSGM, and peek over jeans and sweats at Y/Project, and the list will surely keep on growing. As a trend, it's official. So, why now?
In theory, everyone wears underwear — although maybe not all the time, which pleases Twitter immensely as soon as the leaves start to turn. And yet, despite the many fashionable options available — like Rick Owens AW21 pentagram briefs and Y/Project's logo boxer briefs — men's underwear remains largely unseen (unless, of course, you're on Grindr).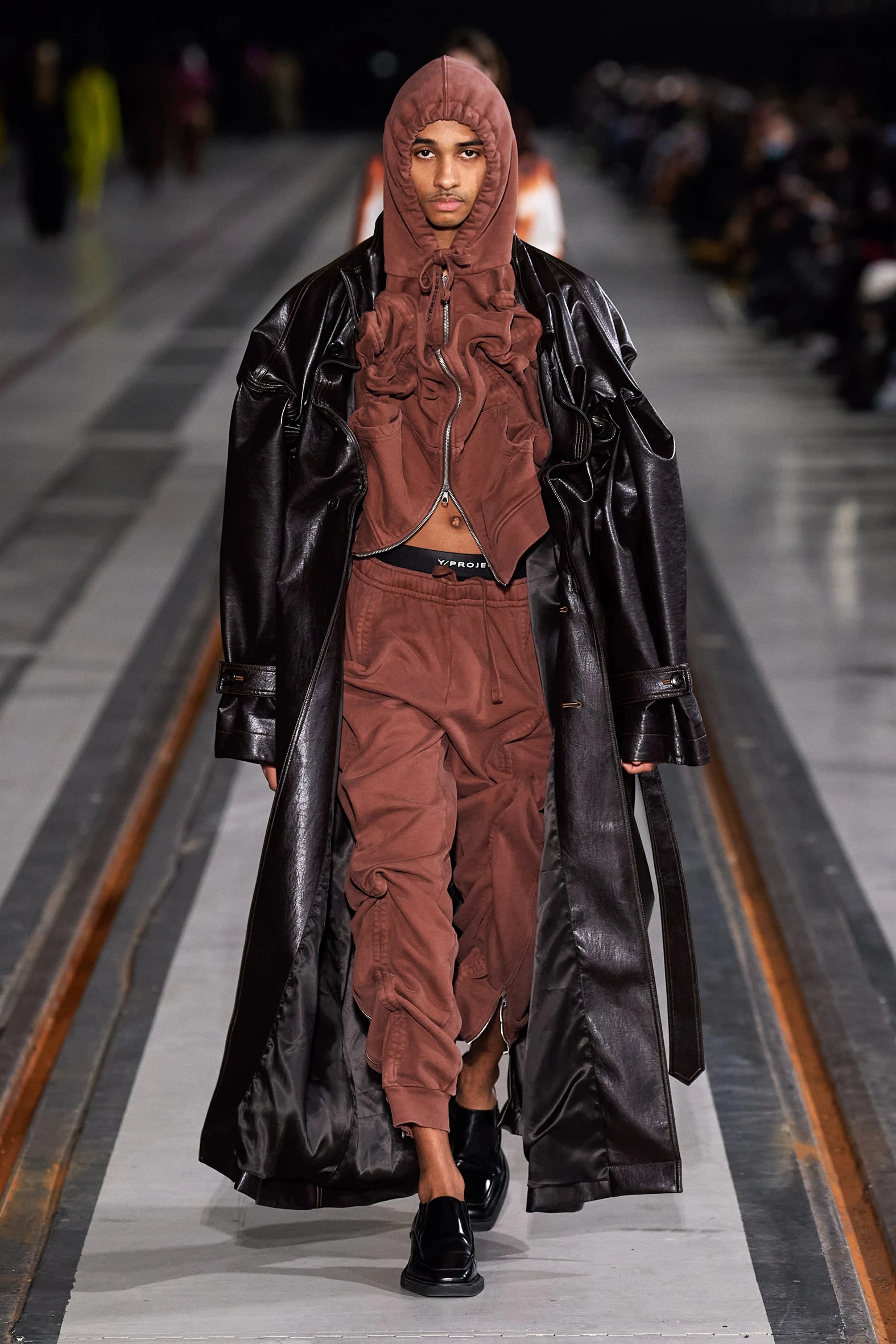 Perhaps one of the reasons we're seeing exposed-underwear is because over the last couple of seasons, trousers have evolved from comfortably loose-fitting to comically large. Fuelled by Gen-Z's Y2K obsession and a lockdown need for comfortable, oversized fits — almost every designer has widened their inseams as a response to the pandemic, but the bottom line (excuse the pun) is that trousers have gotten so wide they seem to be always falling off. You can't help but wonder if the width of our trousers has made showing underwear less of a styling choice and more of a styling consequence. Case in point: MSGM's AW22 grey boxers protruding over loose wool trousers; Prada's SS22 menswear extra-wide belted trousers; Balenciaga's Pre-Fall '22 massive jeans belted so low they expose a pair of logo briefs; Hedi Slimane's Celine SS21 show, 'The Dancing Kid,' with its logo waistbands exposed by loose-fitting jeans.
No conversation around exposed boxers could be had without mentioning its cultural background grounded in Hip-Hop culture. Think of the exposed boxers at Virgil Abloh's AW22 collection for Louis Vuitton, the infamous Balenciaga AW21 trompe l'oeil grey sweats with exposed boxer detail —which went viral on Twitter after being described as having "gentrified sagging"— or Willy Chavarria's SS22 satin boxers styled under cinched, ball-gown proportioned chinos inspired by the lowrider cholo style of Chicanos in Los Angeles. They all have a clear, direct line of inspiration to people of color and Hip-Hop fashion history in the 90s –coincidentally one of fashion's favorite decades today.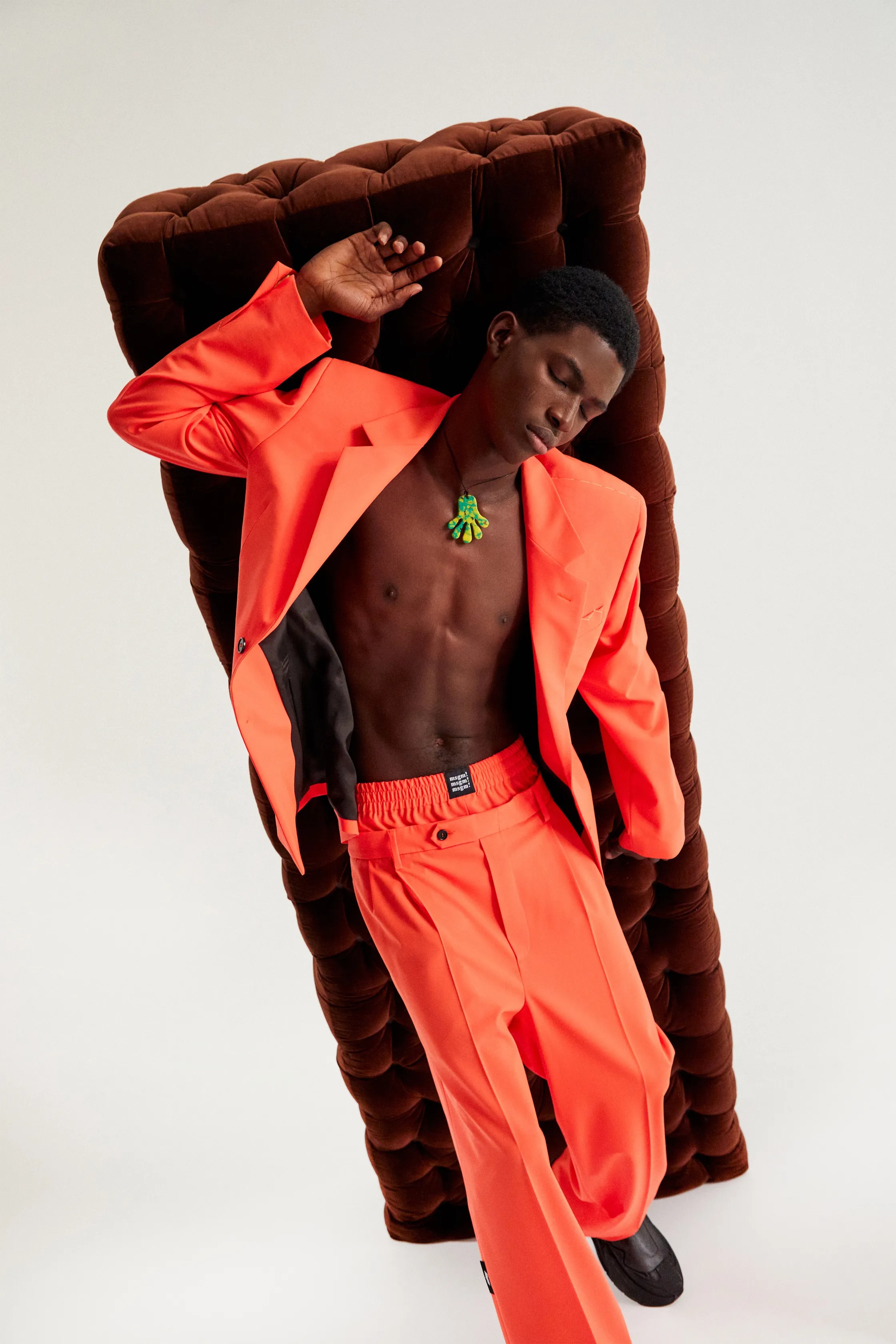 In fact, underwear was big in the 90s, so it only makes sense it's coming back as part of a package deal with the rest of our collective nostalgia-driven obsession with the decade. Images of Aaliyah and TLC wearing Tommy Hilfiger boxers under extra-wide jeans come to mind, together with Tom Ford's Spring 1997 logo thong for Gucci, and maybe even that one canonically hot video of Marky Mark walking down a Calvin Klein runway in 1993 with his (comically large) pants exposing more of his underwear with every step. These images are perpetually burned in the minds of '90s kids, the same ones who are now all grown up and get to create fashion for everyone else – makes sense now, doesn't it? There's nothing quite like a nostalgic comeback. Plus, it's been happening in womenswear for a while now. You only have to look at the very sexy Miu Miu's SS22 show, with its tiny skirts and cropped sweaters exposing under-bras and Miu Miu logo-briefs — to know that it's in the air.
These brands and their designers are inarguably cool, and therefore add indelible sex appeal to their wearers. In fact, there is an unmistakable sensuality invoked by good taste, right down to someone's panties. After all, if you go on a date and they're wearing Y/Project boxers or Miu Miu briefs, you're much more likely to want to see what lies beneath.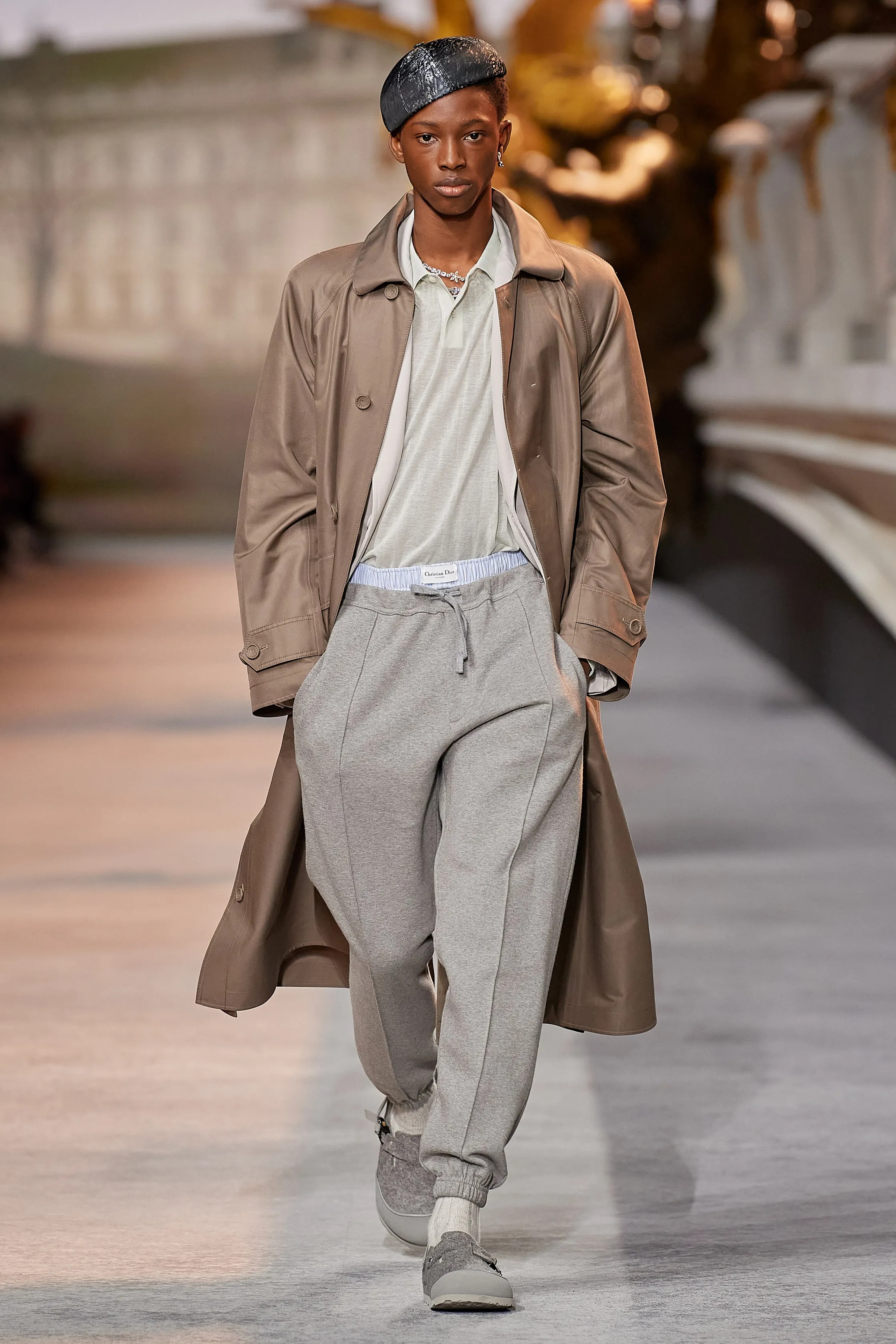 Besides, why should your underwear not match the energy of the rest of your fit? And if it does, then why should it remain hidden? Today at Dior Men, for his AW22 menswear collection, Kim Jones showed cotton Charvet-style boxers exposed over Dior-grey cashmere track pants — Grey Sweatpant Season, but with underwear (sorry, voyeurs). "It's not just for the show, it's proper underwear because people want that," he told us during a preview, adding that Dior customers have been asking for it. "People like to wear Dior head to toe –right down to their socks and underwear," he added. Head-to-toe Dior; full Gesamtkunstwerk-core.
Ultimately, there's a sense of accomplishment and put-togetherness that comes with putting as much consideration into your underwear. And once you've bought really good underwear, who can blame you for wanting to show it off? Whether it's Rick pentagram briefs or Dior cotton boxers, the bottom line is that nothing makes you feel sexier than having your most intimate parts encased in catwalk-ready fashion — a bit like how Andy Warhol wore diamonds under his turtlenecks to feel beautiful on the inside. In the case of AW22's exposed-waistbands, the outside, too.