Step into the playful world of Carhartt WIP's new campaign
Get your exclusive first look at their pastel-hued, spring 2022 collection.
|
11 February 2022, 11:26am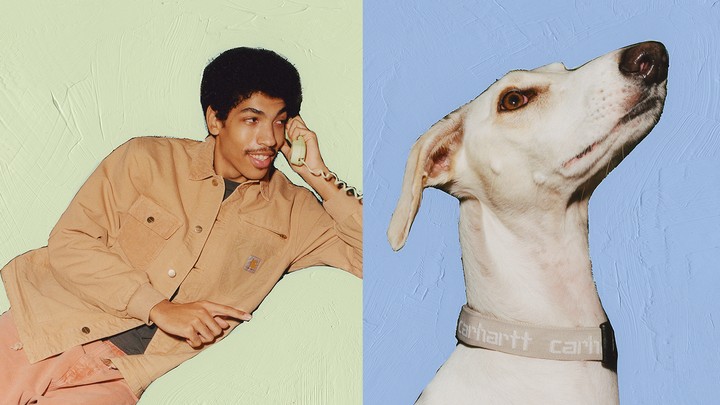 We're creeping closer and closer to the end of winter, and the fashion campaigns are starting to reflect light at the end of the tunnel. Case in point is the new one from Carhartt WIP, whose spring 2022 collection is dropping in the colours of a new season.
Sure, the earthy greens and yolk orange colours synonymous with the brand are present and correct, but moreover, their archetypal silhouettes slip into spring, arriving in new pastel shades. Beanies, T-shirts, the classic single knee pants and chore coats now come in peach, washed-out lilac and seafoam green, to name a few. There's also a slick pair of dungarees in bright, white-striped patterns.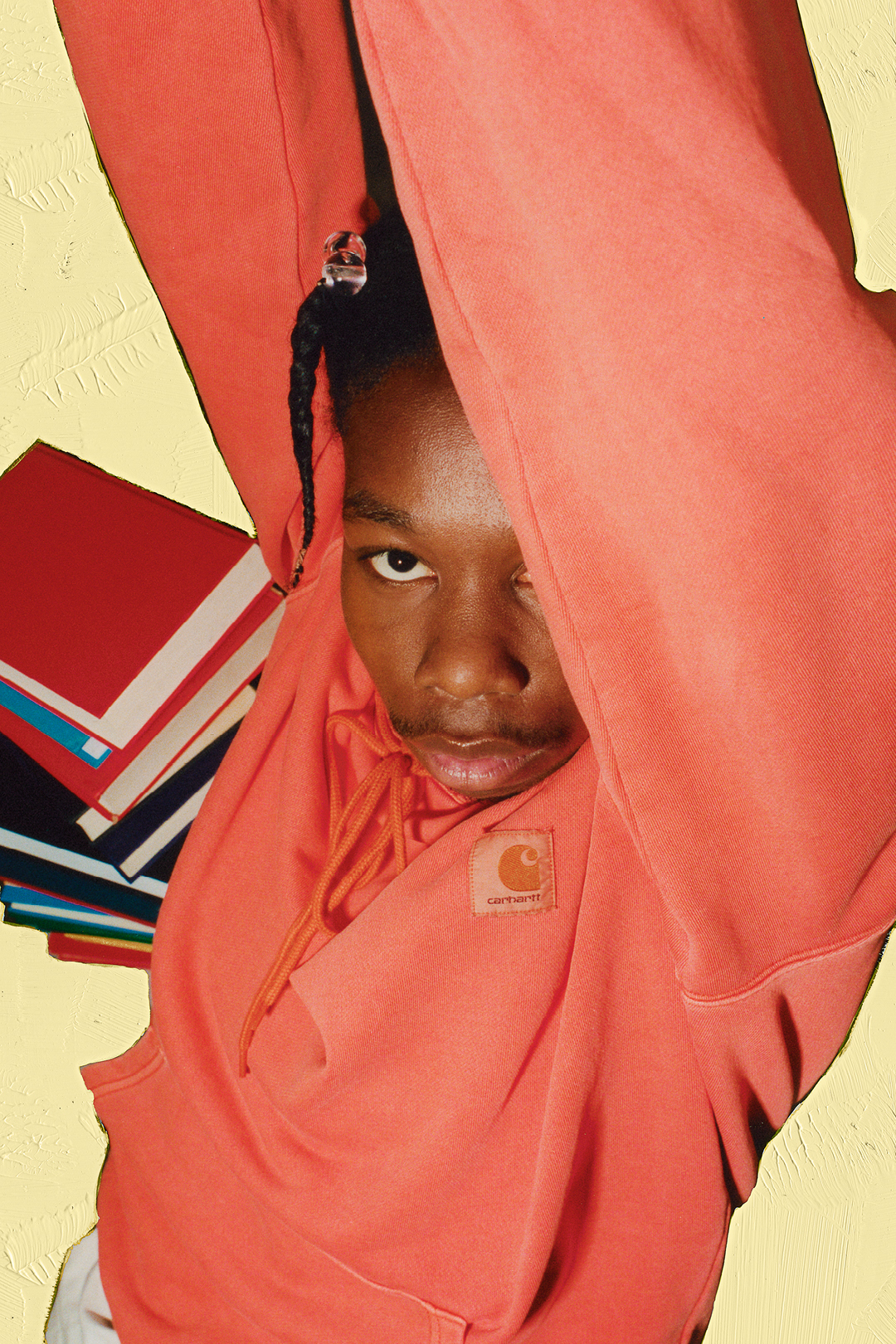 It's all captured in a special campaign shot by the excellent Elliot James Kennedy, whose textured work across still imagery and video practically places Carhartt WIP's SS22 faces in the pages of a scrapbook. Campaign photos twist models, painted back drops, dogs, school text books, burner phones and chess pieces into individual artworks. It's become a staple of Elliot's working style lately: pairing photography with cut-out collage.
What's more, they've casted musician Brian Nasty (who also popped up at the Brockhampton show this week) as one of the faces of the new season, alongside Taya Francis and Jack Foulds. Brian also lent his music production skills to the soundtrack for the video, which you're getting an exclusive first look at below. Check it out then head to Carhartt WIP's website from Monday 14 February to check out more.