Photography Mitchell Sams
Dior celebrates Judy Blame
Kim Jones looks to the late fashion rebel for his AW20 collection, a celebration of couture and unapologetic dandyism.
|
18 January 2020, 10:40am
Photography Mitchell Sams
Last night, Kim Jones staged an opulent tribute to his friend, the late Judy Blame, who died two years ago. Judy's influence spanned generations across decades — his legacy can be felt everywhere, especially in the pages of i-D, where he was a lifelong contributor. Dior may seem like the antithesis of Judy, who transformed the detritus of everyday life into the most fabulous fashion. "If you don't have it, make it" he would always say. Dior certainly has it, but it can also make it better than anyone else.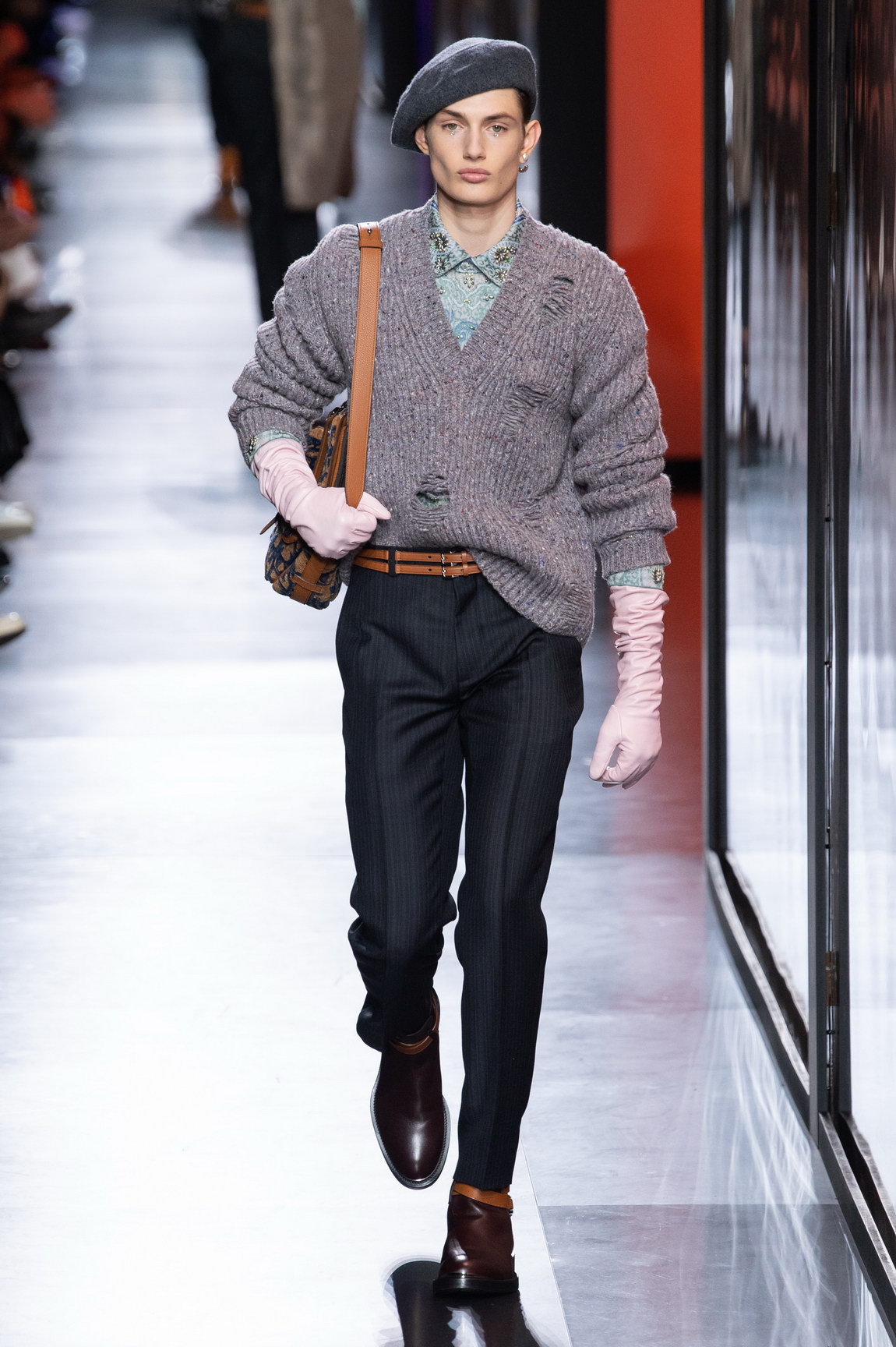 Kim Jones didn't attempt to imitate Judy's work, but instead paid tribute to his personal style, to the man himself. There were Buffalo-style berets (made by Judy's friend, Stephen Jones), silk neckerchief ties, raglan-sleeved coats and DIY safety-pin necklaces — all the things that Judy would always wear. But there was also so much more that honoured his love of style and couture.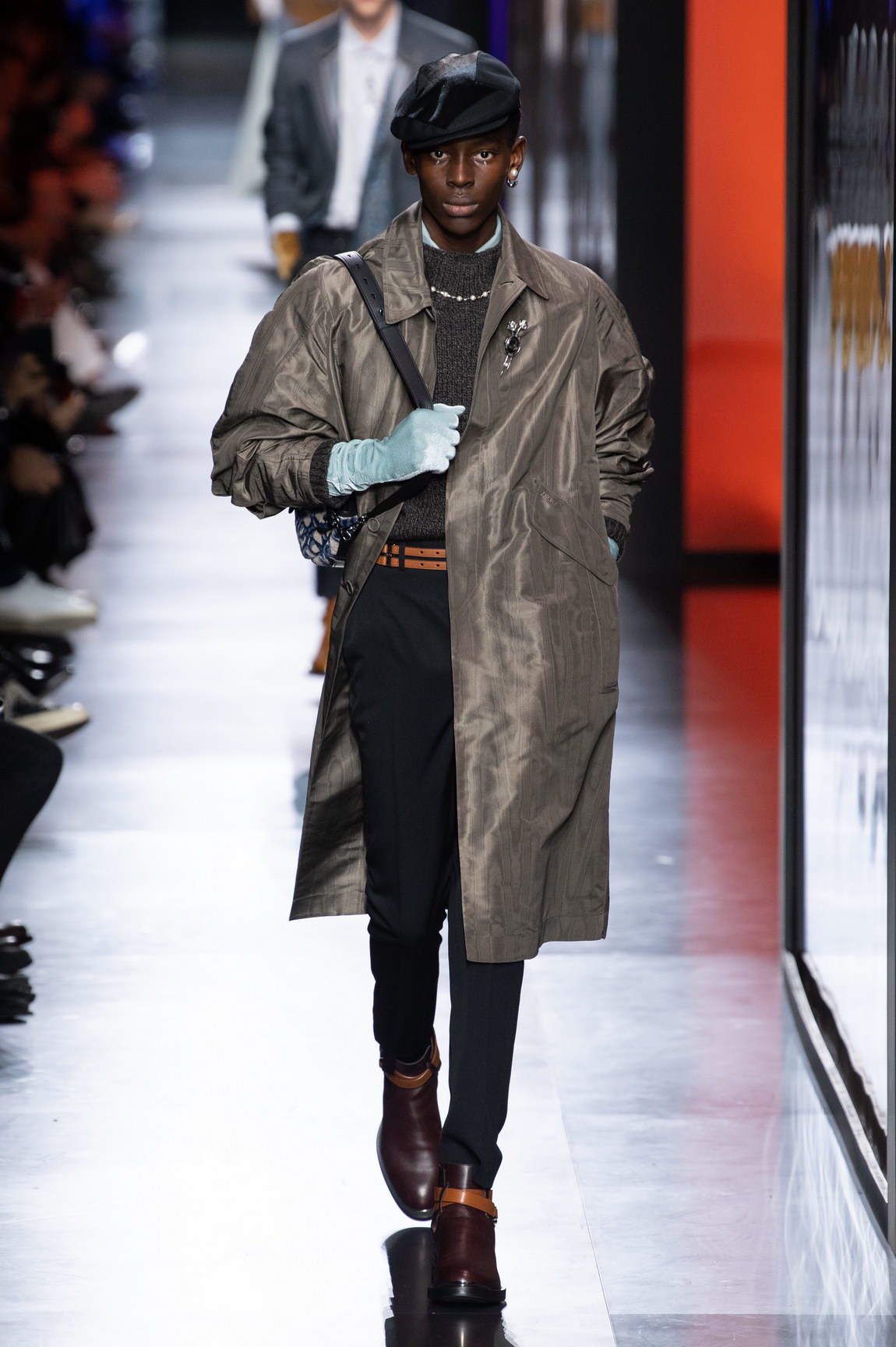 The show opened with a boy in a pearl-grey satin opera coat with a rose sculpted from the fabric on the chest, hands pocketed into high-waisted trousers in white velvet opera gloves strewn with miniscule pearls, a shimmering crystal-embellished paisley sweater worn underneath. Saying it out loud may sound like a mouthful, but the look is ultimately crafted with such convincingly streamlined precision that you start wondering if you could pull off calfskin opera gloves on a Saturday morning.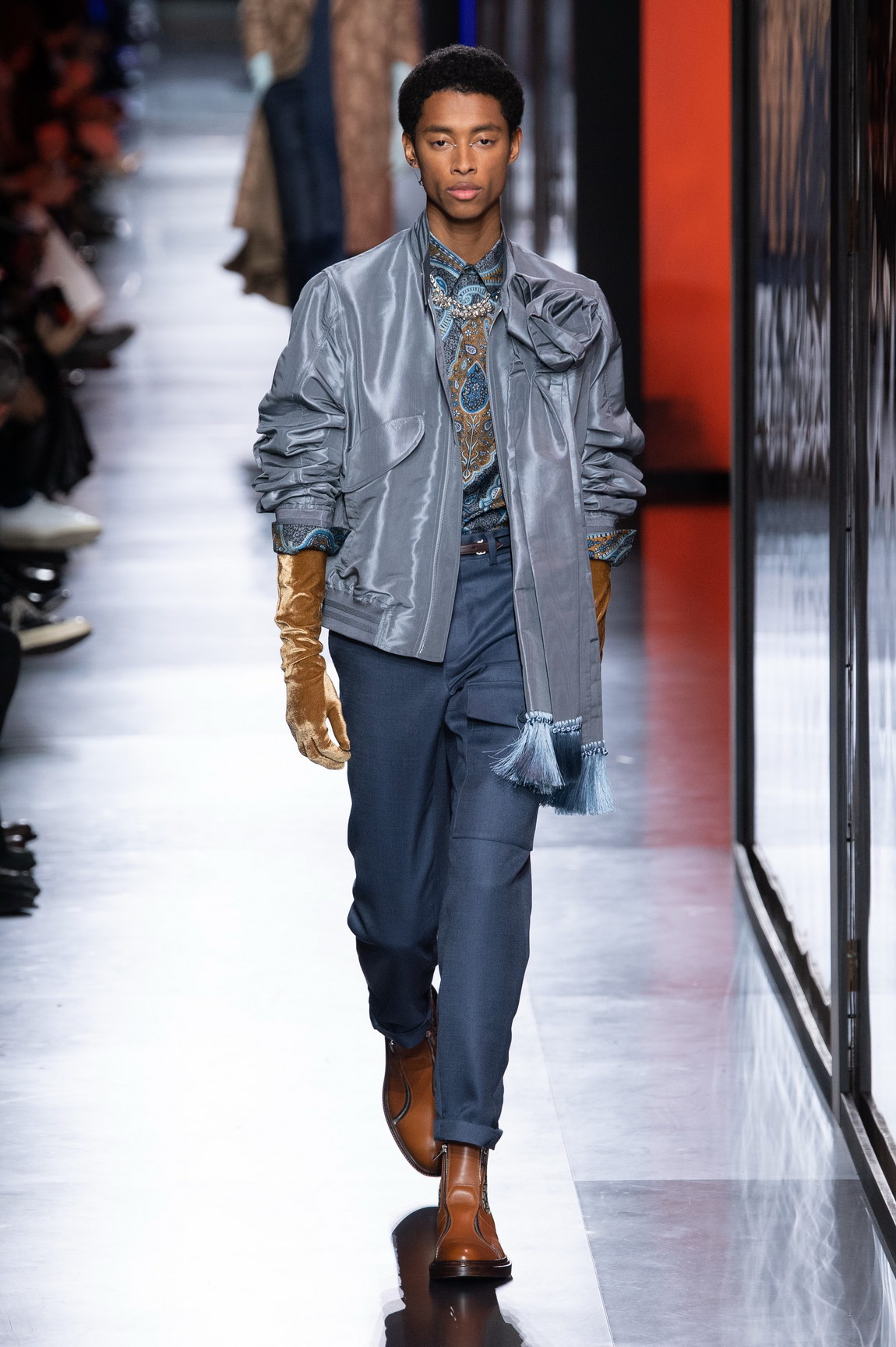 The only word to describe it all — and there was a lot of it — was beautiful. As in a classical, traditional kind of beauty — one that be from a more elegant era, perhaps from 20s or 50s, and more commonly found in the world of womenswear. In the two years that Kim has been at Dior, he has become an architect of a new image of male beauty rooted in formality and femininity. It's fashion for peacocks with a magpie eye. He knows how to rock the boat with distinctly British subversion and subculture, of course — and for every rhinestone and pearl in this collection, there were boots and slim-cut pinstripes that will parlay into the mainstream.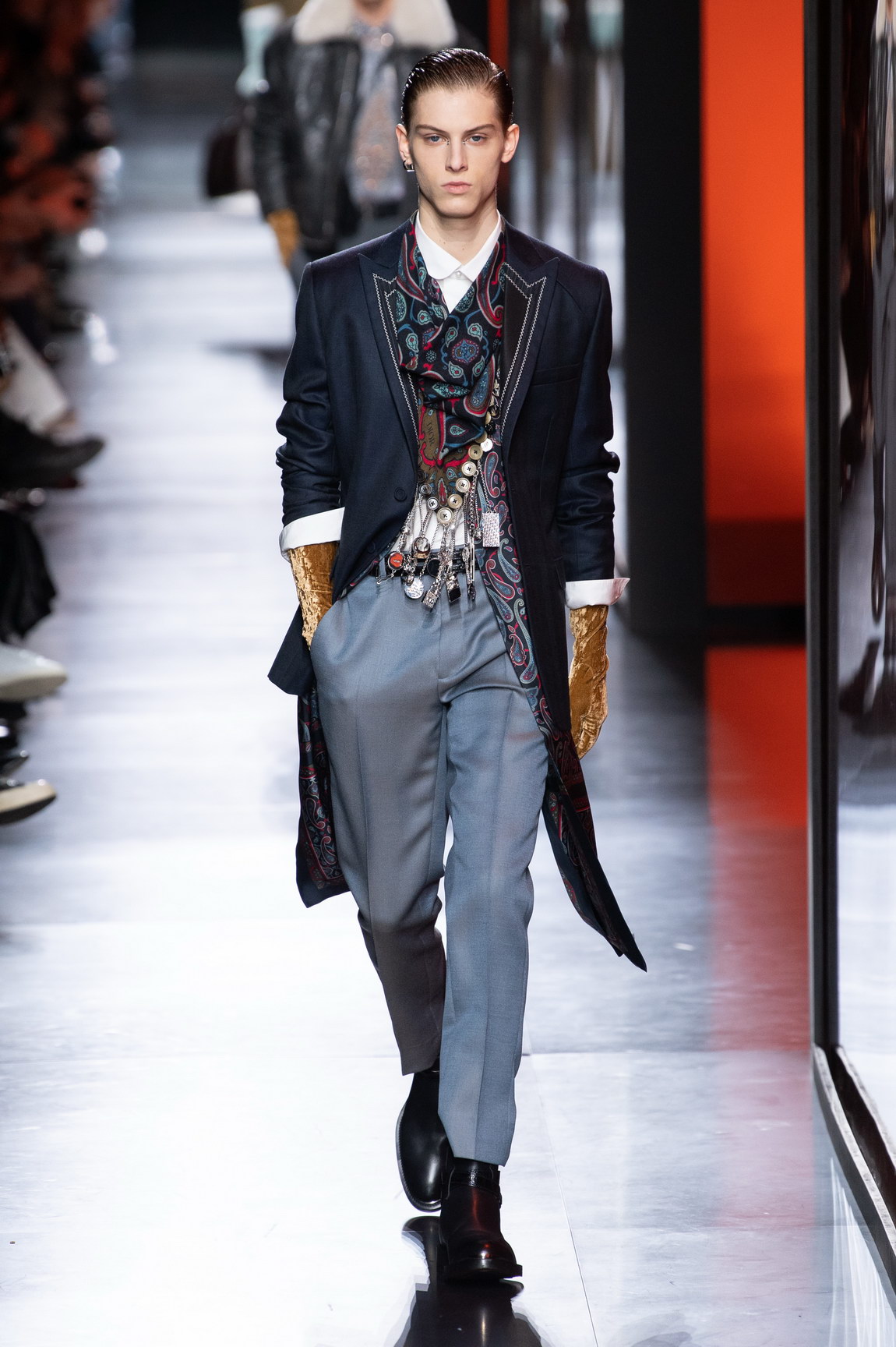 But this collection was really about couture and unapologetic dandyism. It was full of so many pretty things that catch your eyes, all layered together in a put-together way that gives one the impression that these men really care about getting dressed in the morning. Beauty as a service to the world, style that gets you down the stairs — which is what Judy was all about. The best part is that you don't even have to buy these clothes to get the look. "It's not about labels or anything particularly — it's about how you use clothes and how you use them on yourself," Judy once said. "If you can make people believe in your outfit and attitude — that is style."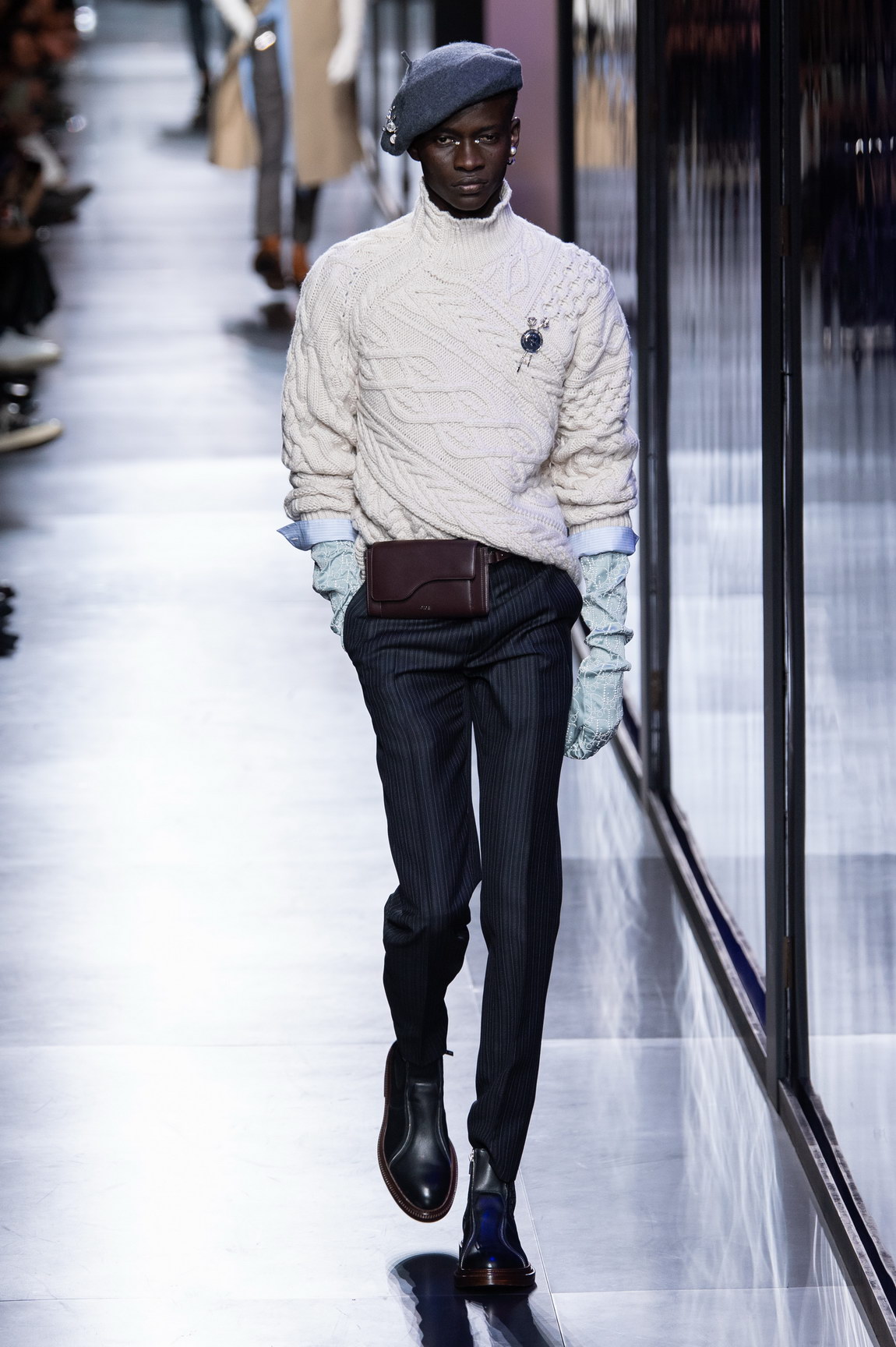 That's a valuable idea in a menswear landscape dominated by corporate dress codes and literal references, heavy on merchandise and branding. Here were real outfits that simply look great — fabulous, even! — and looking at them awakens the senses, almost like browsing a Michelin-starred menu. Of course, Judy loved couture and luxury — he once wrote in i-D that he wished he could buy Birkin bags for himself and all his girlfriends. The final look, a sweeping cape with a phoenix-wing smattering of sparkle, took almost a thousand hours to hand embroider by Dior's own white-gloved petit mains. That couldn't be a more fitting tribute to such a legendary craftsman like Judy. He would have loved it.