Lauv wants to collab with Harry Styles
In the first episode of our new IG live series NOTHING TO Hi-DE, pop behemoth Lauv talks to us about lucky numbers, staying healthy and making music that people relate to.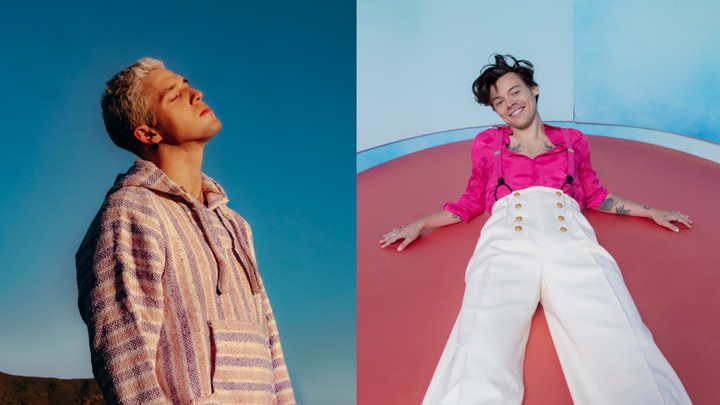 Photography (left) Blair Brown/(right) Tim Walker
Hi there! Isn't this nice? Something new for you to tune into every so often! A nice little natter with your favourite celebs, all thanks to the power of Instagram!
Welcome to NOTHING TO Hi-DE: a brand new IG Live series, brought to you by i-D, that sees artists, actors and musicians join us for a fun and frank conversation about life and everything else they're up to at the moment.
First up is Lauv: the producer-turned-popstar who counts the likes of Troye Sivan and BTS as collaborators. His stats are pretty swell, with something like three sold-out world tours and five billion streams to his name, but we like him because he's a man in pop who's honest about things. His new album how i'm feeling is a masterclass in making mainstream music that bears all, while still feeling upbeat and colourful too.
In our opinion, that makes him the perfect candidate to kick off our new series. So if you didn't catch it live yesterday (Yes! It's live!), you can catch up by watching below, and hear Ari "Lauv" Leff discuss the "unbelievably talented" Harry Styles, his days of playing to "zero people" and maintaining happiness in music. We have absolutely no choice but to stan.