Pride events across the world have been cancelled
However there are still plenty of ways you can support the LGBTQ+ community.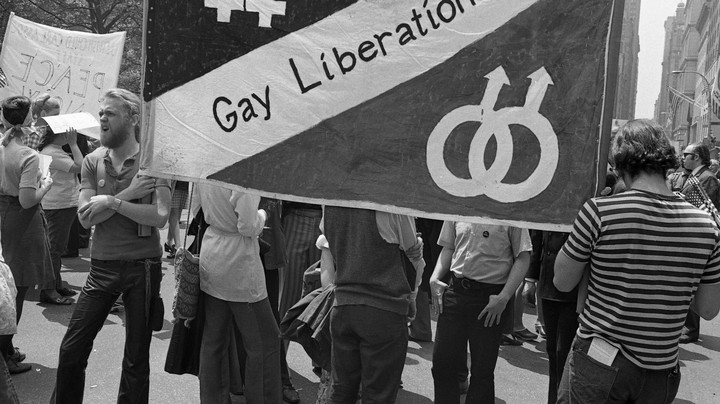 Image via Getty
Pride is a vital mainstay of the LGBTQ+ calendar. For many, it's the one day a year queer people across the world can truly be themselves and celebrate their queerness in all its beauty. However, as a result of the global coronavirus pandemic, many Pride events across the world have announced their cancellation or indefinite postponement, with many more expected to follow suit.
"Every Pride organiser in the world has a story of someone whose life was changed by coming to a Pride, a story of someone who for the first time felt love and a sense of community," said Kristine Garina, President of the European Pride Organisers Association (EPOA). "It's heartbreaking that so many people will miss out on that this year, but we're determined that Pride will continue and will change many more lives in the future."
While Pride celebrations set to take place in London, Birmingham, Brussels, Krakow, and Los Angeles have been postponed to provisional dates, others, such as Manila, Edinburgh, Tokyo and Palm Beach have cancelled the celebrations outright. You can follow the status of all the Prides across the world in this frequently updated list by the EPOA.
With the cancellation of other major festivals such as Glastonbury, and the postponement of the 2020 Olympics, the news isn't necessarily surprising. Last year, London Pride pulled in a massive 1.5 million people to the capital, so this summer is perhaps not the best time for us all to be packed into Trafalgar Square as a highly contagious virus rages.
As sad as this is, it's important to point out that there are of course plenty of other ways we can show support and love for the LGBTQ+ community whilst practising social distancing and self-isolation. Queer artists and drag queens, many of whom would have lost important gigs during the pandemic, are taking to instagram live to put on shows while charities such as AKT and Mermaids still desperately need donations and support. Why not also reach out to that queer person you know who may be isolating in a difficult home environment? We all need to look out for each other during this time.
Tagged: