South London drill artist Psychs on his coronavirus PSA-bop, Spreadin'
"I ain't tryna catch no virus/ Please don't come round me"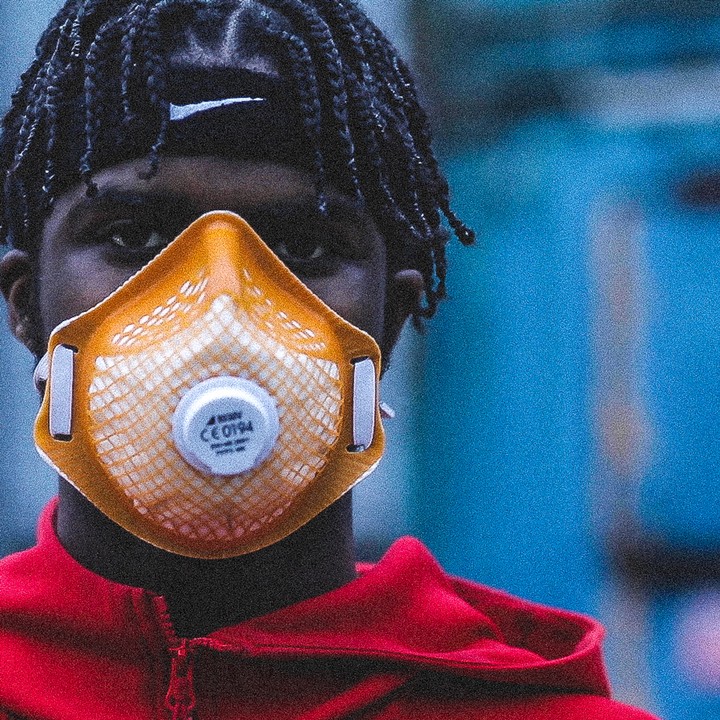 Who remembers swine flu? What about the truly legendary "Swine Flu Skank" dropped by Jstar-Jay Dolphin and Pilot-Aron Jervis at the peak of the 2009 outbreak? Its impossibly catchy hook "catch it, bin it, kill it" -- after the NHS slogan at the time -- echoed across playgrounds, often accompanied by the dance moves from the video. Jump to 2020 and the world was crying out for a COVID-19 remix of the now-nostalgic track. One talented young Londoner stepped up.
Part public service announcement, part actual banger, 18-year-old Psychs released his instant coronavirus bop "Spreadin' (Coronavirus)" a week ago and it has since racked up over a quarter of a million views on YouTube. Reading the room, the South London drill artist laid down lyrics spanning the importance of taking the outbreak seriously, his despair at the Premier League being called off -- with a special shout out to Arsenal manager Mikel Arteta who contracted the virus but has since recovered -- as well as conspiracy theories that he refuses to get into publicly. Totally fair enough.
"Wash your hands, don't touch me please / Please don't hug me, please don't spud me / Please don't touch me, we are not Gs," goes the chorus. "We can make a handshake using our feet / We can make a handshake using elbows, knees / I ain't tryna catch a disease." In the accompanying music video, Psychs stands masked up, wearing latex gloves and surrounded by friends (this was pre-social distancing advice, chill) as he performs the "Wolves"-sampling track. It's not often you come across a release whose lyrics could literally save lives.
Keen to find out more about the artist behind the topical track, we slid into Pyschs' DMs and found him in lockdown with his family in Croydon...
Hi! How're you doing?
I've been doing okay. I've just been staying positive, talking with my friends on the phone and Snapchat, plus interacting with supporters over social media, reciprocating the love they've given me.
Do people seem to be taking the situation seriously enough in your area?
I haven't really stepped outside in the last couple of days due to the new lockdown regulations which me and my family have been following, so I don't really know. It's been quiet though, so I'm guessing pretty much everyone must be indoors at this point.
How are you spending your days in this strange new world?
I've actually found there's more time to speak to my friends, which I didn't have before because of weekly trips to the studio and hours of writing and recording new music.
Well, that's a positive! Are you concerned about missing college?
In all honesty, not really. I'm just taking in the new changes in my stride and accepting the reality that the next time I'll step foot into education again is when I start university.
So tell us about the birth of "Spreadin' (Coronavirus)"...
It took us four days to get everything done. I started writing the song on Friday 13. Then on Saturday we recorded it in the studio and on Sunday, after my friend's birthday party, we went over to Surrey Quays and recorded the music video. On Monday we were ready to push out the video. Without the team I was working with it wouldn't have been possible, so the biggest props goes to my manager.
Did you anticipate this kind of, no pun intended, viral reaction?
I was not expecting it at all. I knew it would get a slight bit of attention but not on this scale. I was satisfied with the video hitting 1k views on YouTube before I went to bed but we surpassed those expectations on the first day.
It's got nearly 350,000 views right now. What's been your favourite response?
All of them, to be honest… from TikToks being made to the song, gaming edits and reaction videos, to being in the news. But most importantly, the messages I receive from people saying things along the lines of how the song is helping them cope in isolation.
You sampled Kanye's "Wolves" on the track. Why?
I can't explain why it had to be this sample, but it did. I heard it in a meme I was watching and forgot about the meme and was completely focused on the sound. It just connected with me. From there, I sent it to my producer Kaiz and he knew what to do because that's the working relationship we've got.
And the rest is history! Have you got any tips for staying creative during lockdown?
I would say to all my content creators: this is the perfect time to become innovative with your ideas, even if that doesn't necessarily involve pushing content out right now. Just stock up on content to give to the fans after this period of time passes. To my influencers -- engage with the fans and give them that sense of comfort, a reminder that they're not alone and we're in this together. As for everyone as a whole, we need to keep our heads up and stand as one until this passes over.
Absolutely. There's been a lot of hate towards the drill scene from UK police and the government in the past, do you hope this track will help shift opinions?
People will always feel how they want about any type of music -- I'm not here to change perspectives about what music people like and don't like. I can only hope that they at least take in whatever it is I have to say before passing judgment on the music I create because of a stereotype that I might fit inside their heads. If people decide to overlook "Spreadin'" because it's drill and they automatically assume it's going to be a violent track, then they'd never know about its positive message. I only ask people to open their ears at the very least.
Do you have any goals for this period?
To take care of my family, which includes my close friends too; to reach out to as many supporters as possible to make sure them and their families are okay; and to carry on writing music.
Finally, how many toilet rolls do you have left?
I didn't stockpile as it's selfish, but I've got enough.
Tagged: