The new free beauty newspaper from CSM students
Fashion Journalism students from Central Saint Martins have launched a beauty newspaper that costs nothing and is cliché-free.
A much-needed debate about diversity and individuality has been gathering momentum during the past few years, within the fashion biz and beyond. Consequently, a long-awaited resetting of dated beauty ideals is taking place, propelled by a new generation of fashion writers and image makers for whom photoshopped perfection is problematic and pretty dull. Theirs is instead a more democratic and informed approach, neatly updating a memorable Andy Warhol-ism from the mid-70s: "I've never met a person I couldn't call a beauty," claimed the artist, who unashamedly turned his wonky wig into a trademark and made a talking point of his problems with pimples.
Fed up with the onslaught of toxic advertising images, product placement and Kardashian-ubiquity, second year BA Fashion Journalism students at Central Saint Martins recently responded with gusto to a project overseen by their course leader, the legendary fashion historian, Judith Watt, and the revered creative director, Robin Derrick (whose CV includes i-D, The Face, Vogue, Harper's Bazaar, not to mention his recent launch of MyBeautyBrand). Result? A freebie, punky-looking, beauty-focused newspaper named Fester (with a website to follow), which has just been distributed at the London Fashion Week Men's shows and can also be found in various shops and bars in London (it will also be circulated around London's womenswear shows next month).
Fester's content ranges from activism to club kids' most out-there looks and make-up for corpses. Other investigative reports within the debut issue come from locales far and near, including but not limited to Lebanon and a Bradford branch of Wetherspoons. Devoid of endless adverts, tacky celebs and cheesy makeovers, the team behind Fester want to bring a critical, political and satirical focus to modern beauty. We spoke to its Editor, Maya Orbach, and Managing Editor, Hannah Karpel, to find out more.
Fester is quite a spooky name for a beauty publication -- what was the idea behind it?
Maya: The name came from the loveable character of Uncle Fester from The Addams Family. The family is subversive and rejects all conventions of society -- something we wanted to carry in our newspaper. The beauty industry accounts for 532 billion dollars, according to Edited Retail Analytics, and is bombarded with regurgitated press releases and superficial sponsors. As something 'festers' we imagine it decaying and bubbling beneath the surface. This is how we choose to approach our journalism, with impartiality and investigation.
How would you summarise the core concerns and editorial direction of Fester?
Hannah: Our aim is to celebrate individuality as the new beauty. We wanted each image and each article to demonstrate a new beauty journalism which challenges product placement. Fester highlights authenticity and topics such as the toxicity of one-dimensional beauty standards and politics of appearance in fashion and beauty imagery.
What did you definitely NOT want Fester to be?
Maya: Not another sponsored glossy with the same faces in the same looks. We wanted to investigate the politics of appearance -- where men are shamed for any interest in makeup and the unrealistic skinny supermodel with perfect, plump lips still remains a goal for many. Our newspaper celebrates the rejection of these ideals.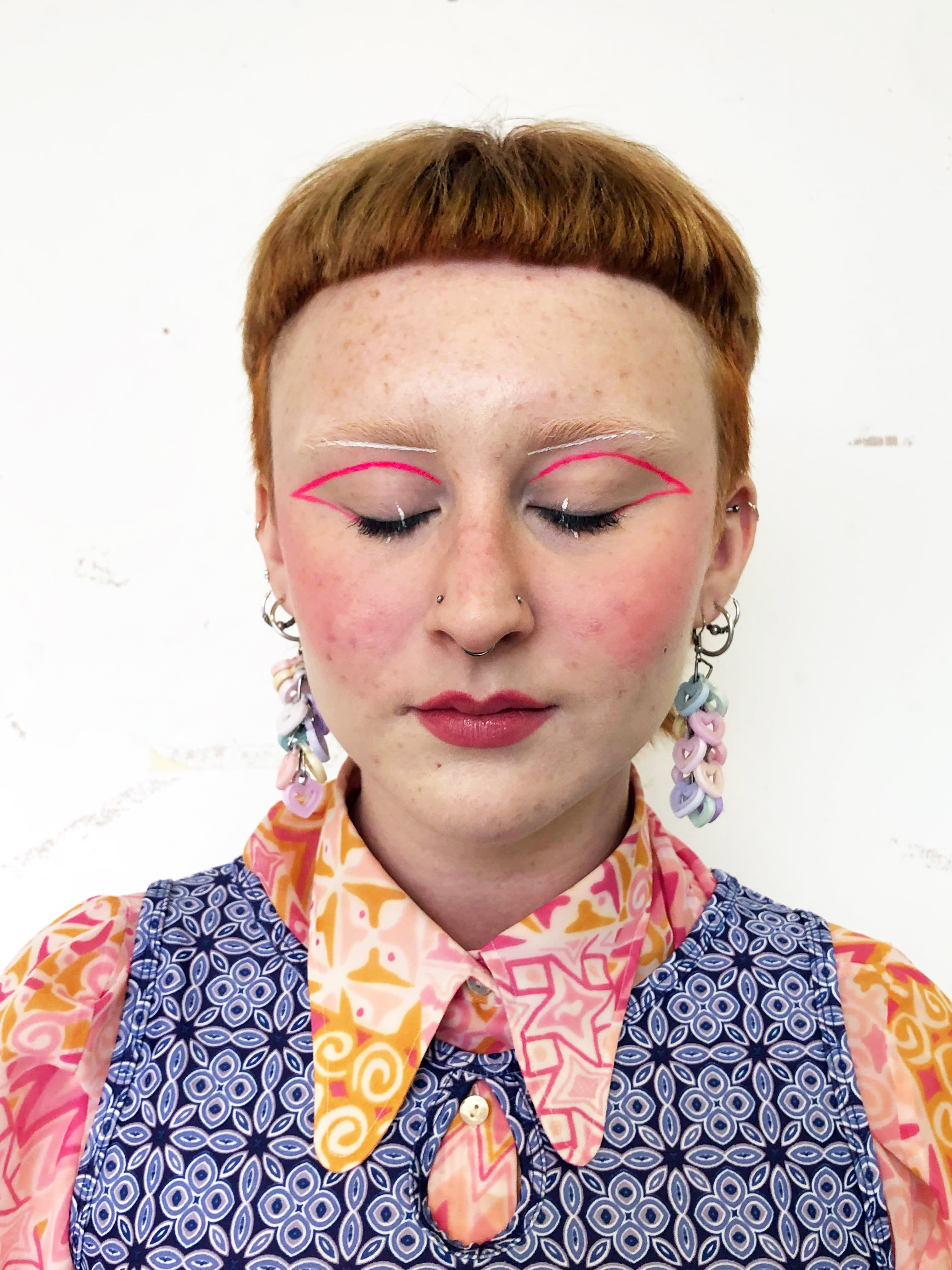 You are studying BA Fashion Journalism at CSM, so what prompted you to focus on beauty right now, rather than clothes?
Maya: The beauty industry is growing faster than ever before, impacting editorial in glossy magazines and popular culture. Both the fashion and beauty industry go hand in hand. When we were given this project by Judith Watt and the art director Robin Derrick, we were given free reign as journalists.
Hannah: We took this opportunity to leap straight into the beauty-quagmire. Every single one of us is affected by the way that the industry communicates, so this was a chance for us to shift the way beauty is perceived.
How have the Fester team addressed the most pressing issues surrounding the beauty industry nowadays?
Maya: Fester is our personal response to issues such as the rise of teenage suicides and its alleged social media link, toxic cancel culture and the all too common beauty 'flogging'. And as each person has been working on their own piece for the newspaper, they have definitely found themselves in some unexpected positions and places.
Hannah: Whether that's sharing a raspberry cocktail with a drag king at the Vauxhall Tavern Bar Wotever, being squashed between commuters on the Northern Line whilst trying to apply makeup during rush hour, or in conversation with Kentucky's fabulous embalmer at Milward Funeral Directors on the intricacies that come with providing makeup for the dead.
Maya: In the first issue we also investigate how the Joker has become the face of protest in Lebanon and we take a seat at the bar in Bradford's Wetherspoons, where changes may be on the way for lads in lipstick.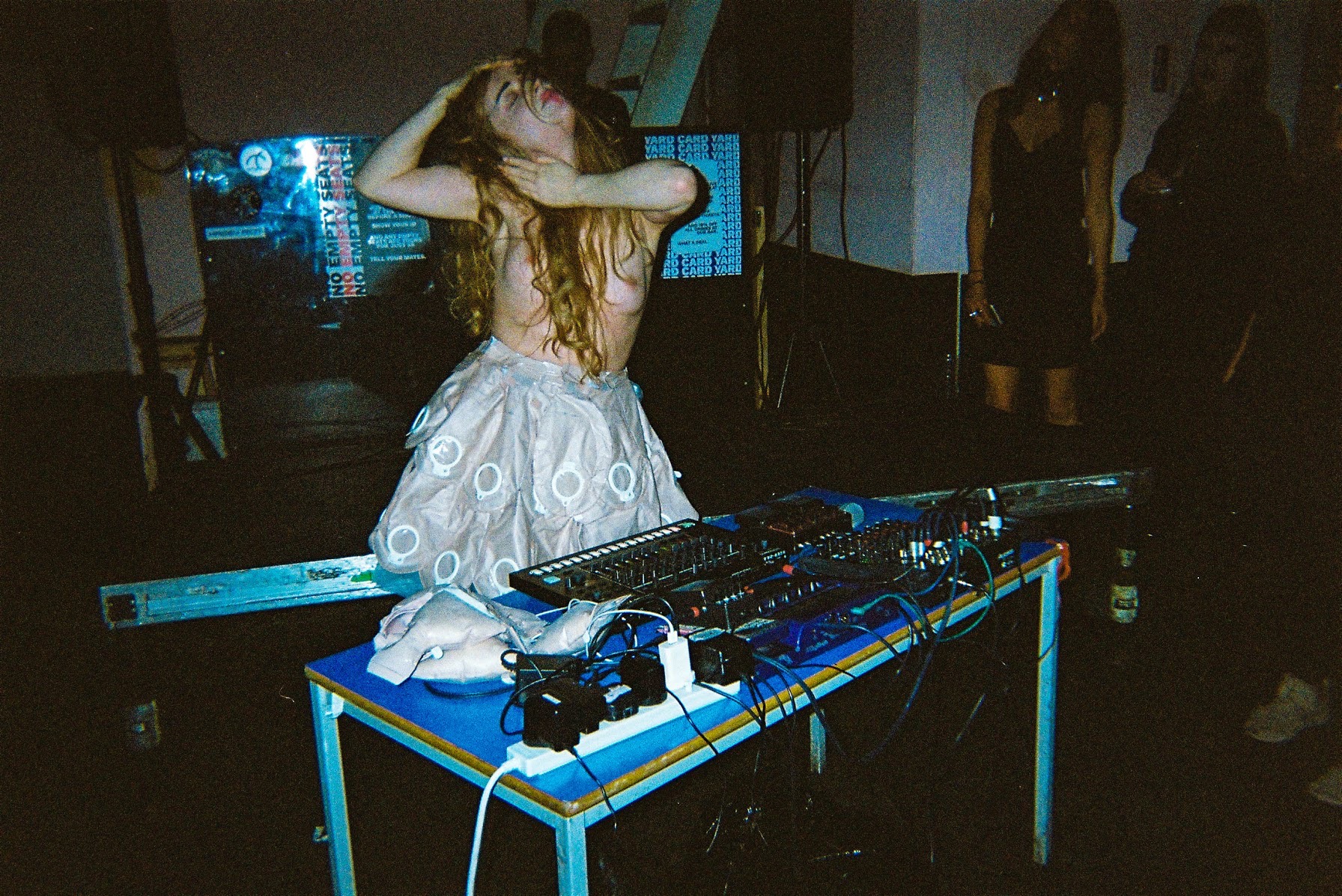 Are there any particular publications from past or present which were inspiring to the Fester ethos?
Hannah: We looked at early copies of i-D, The Face, and the original Nova. And the fanzine Sniffin' Glue, founded and edited by Mark Perry in the 1970s, which became a voice for Punk and had an urgency about it -- there was a sense of looking out, not in. Then there is ZG (Zeitgeist), the magazine introduced in 1981, produced by St Martin's School of Art tutors John Stezaker, Jonathan Miles and edited by Rosetta Brooks -- with students and others writing and contributing.
Maya: ZG was important for opening up taboo discussions and allowing young voices to have credibility. It picked up on all subcultures and was so well edited and refined. It stood out to us for its highly intellectual level but with accessibility from brilliant writers. There is nothing cosy about ZG magazine.
What was it like to work on Fester with the guidance of an industry legend such as Robin Derrick?
Hannah: Robin Derrick was fantastic. It was incredible to work with him. He is inspiring, nurturing and critical in a way that is completely encouraging.
How will perceptions of beauty continue to be redefined during the next few years?
Hannah: We can already see a change in our responses to advertising and influencers. Fashion on the streets has become uniformed, so individuality now comes from the makeup.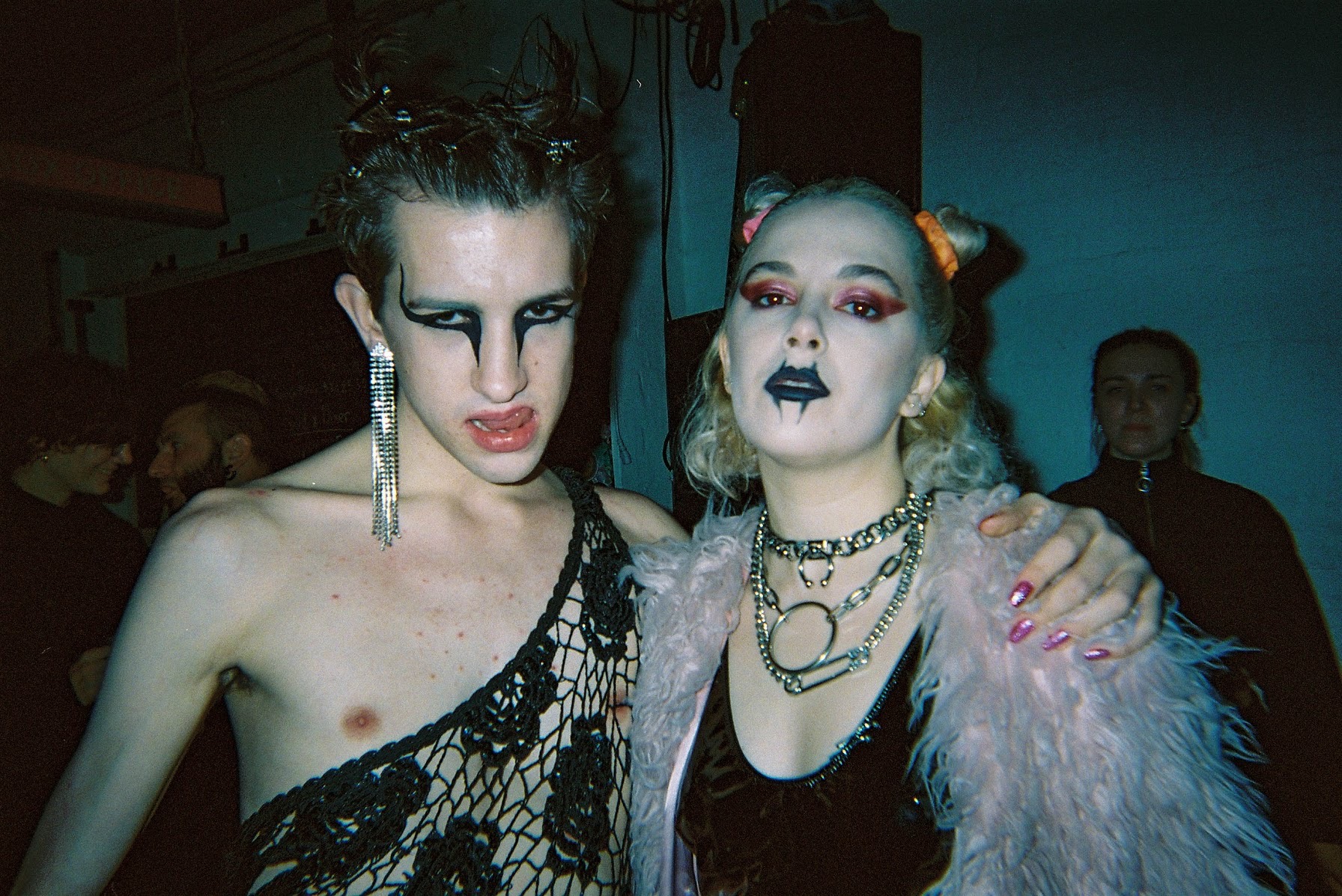 Who do Fester rate as the most inspiring and authentic beauty icons and trailblazers?
Maya: Away from the Kardashians or Hadid sisters, our trailblazers are talented, individual and brave. People like Hatti Rees, Jazzelle Zanaughtti (@uglyworldwide), FKA twigs, Dominique Jackson, Pat McGrath, Marilyn Manson, Frida Kahlo, Leigh Bowery and Phyllis Cohen.
Hannah: For our timeless muse in the first issue of Fester we looked to the Marchesa Casati, who has inspired everyone from Jack Kerouac onwards. And we celebrated the club kids, Stella Marbles and Eleanor Hogg.
Which essential beauty tip should a post-New Year's Eve, bleary-eyed i-D know about, for January 2020?
Maya: Whether you spent New Year's Eve watching the fireworks on your TV, or raving inside London's Corsica Studios, 2020 is the decade of challenging the status quo. Use face paint, smudge and experiment with bold colours to create your own character. Complacency is over for many young people. It's about originality. Use what you have, buy less and be more personal.