Saint Laurent AW20 was sex, sex and more sex
Anthony Vaccarello sweeps (on a beige lush carpet, no less) into a luxe new era.
|
26 February 2020, 10:43am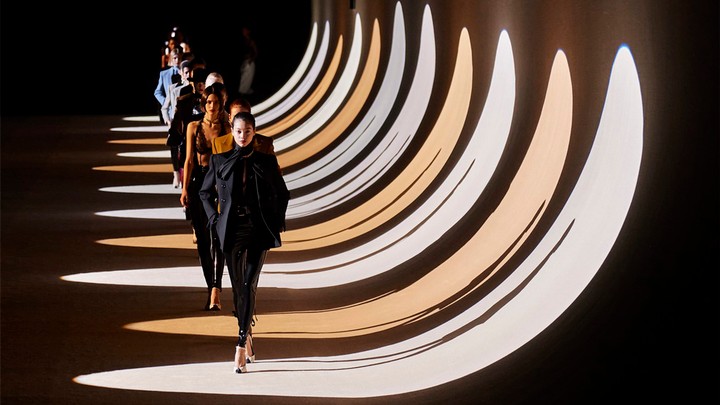 Sex! Yves Saint Laurent though a lot about it throughout his long and storied career, as evidenced by many of his most seminal collections. For AW20, Anthony Vaccarello took the house of Saint Laurent in a decidedly fetishistic direction, twisting the aesthetic Yves established in the 80s into a modern vision.
How did he do this? Well, for starters, with carpet. Gorgeous beige carpet spread from our feet to the heavens - not quite sure what that fetish was, but definitely into it. A crisp spotlight announced the arrival of the models, who proceeded to march down said carpet in perilous heels in a glorious mash up of fabrics.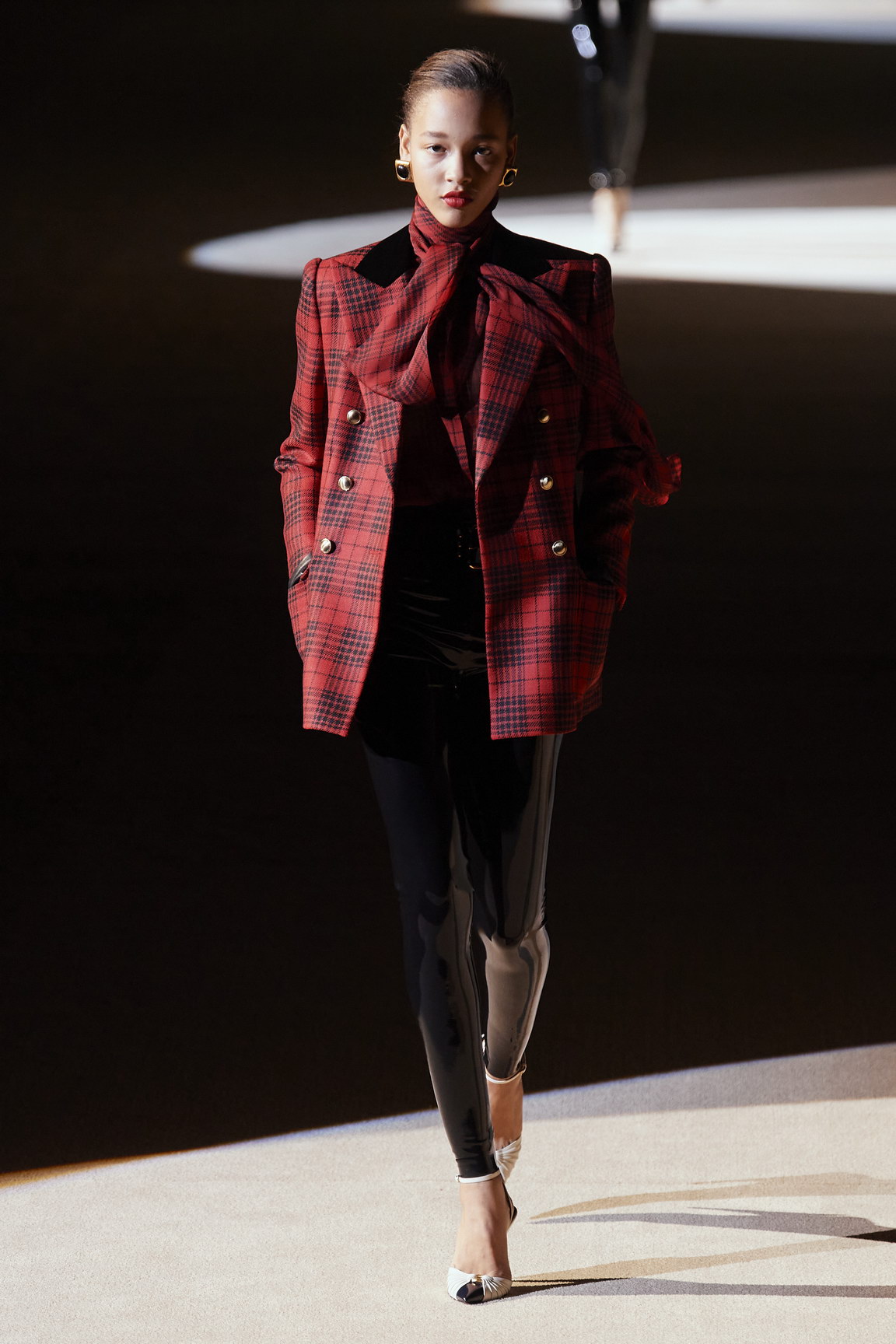 Latex was the key note running through the collection, as leggings, tops and dresses, over which the designer layered an array of tailoring. Boxy jackets in red and blue tartan looked exceptionally 80s, as did pussy bow blouses. Over the latex the effect was outrageous. A corset was worn under an overcoat in vaguely flasher-chic style, a Helmut Newton photograph come to life. Seeing Vaccarello delve into colour made a fantastic change - who knew he had such a deft hand, weaving maroon, bottle green, pink and purple into the collection. Velvet and thick gold chains added to the vision of dark excess, giving us Catherine Deneuve in The Hunger, the 1983 vampire classic.
Vaccarello took bon-chic, bon-genre fashion (the French answer to Sloanes/Preppies) and made it ever so perverse. The further the designer explores the heritage of Saint Laurent, the more we see the breadth of his vision for the future of the house - it's a pleasure watching him define a new era.