Coach's latest collab is a celebration of three American icons
With a campaign fronted by Kaia Gerber and Cole Sprouse, the NY label's Mickey Mouse x Keith Haring capsule is a toast to American pop culture.
|
17 December 2020, 2:00pm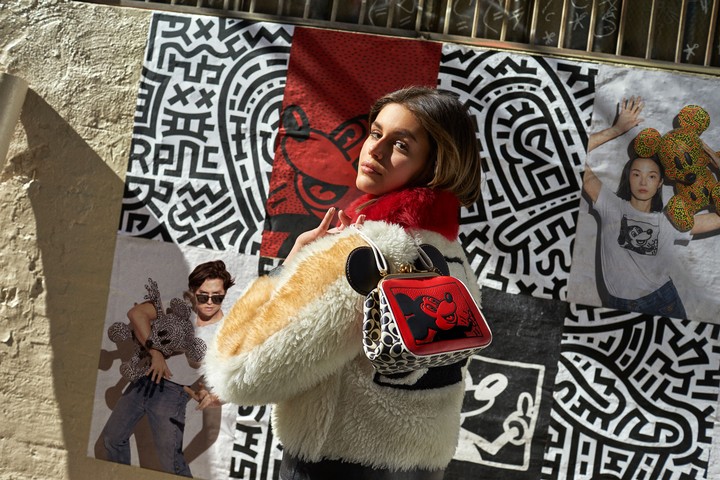 Photography Alessandro Simonetti. Courtesy of Coach.
With the traditional rhythm of collection presentations thrown off balance this year due to a lack of physical fashion weeks, the end of 2020 has brought an unexpected blizzard of fabulous fashions. One of the most noteworthy drops among this fortuitous flurry is a collaboration that brings together three bona fide icons of American pop culture: luxury leather goods label Coach, Keith Haring and Mickey Mouse. Oh boy!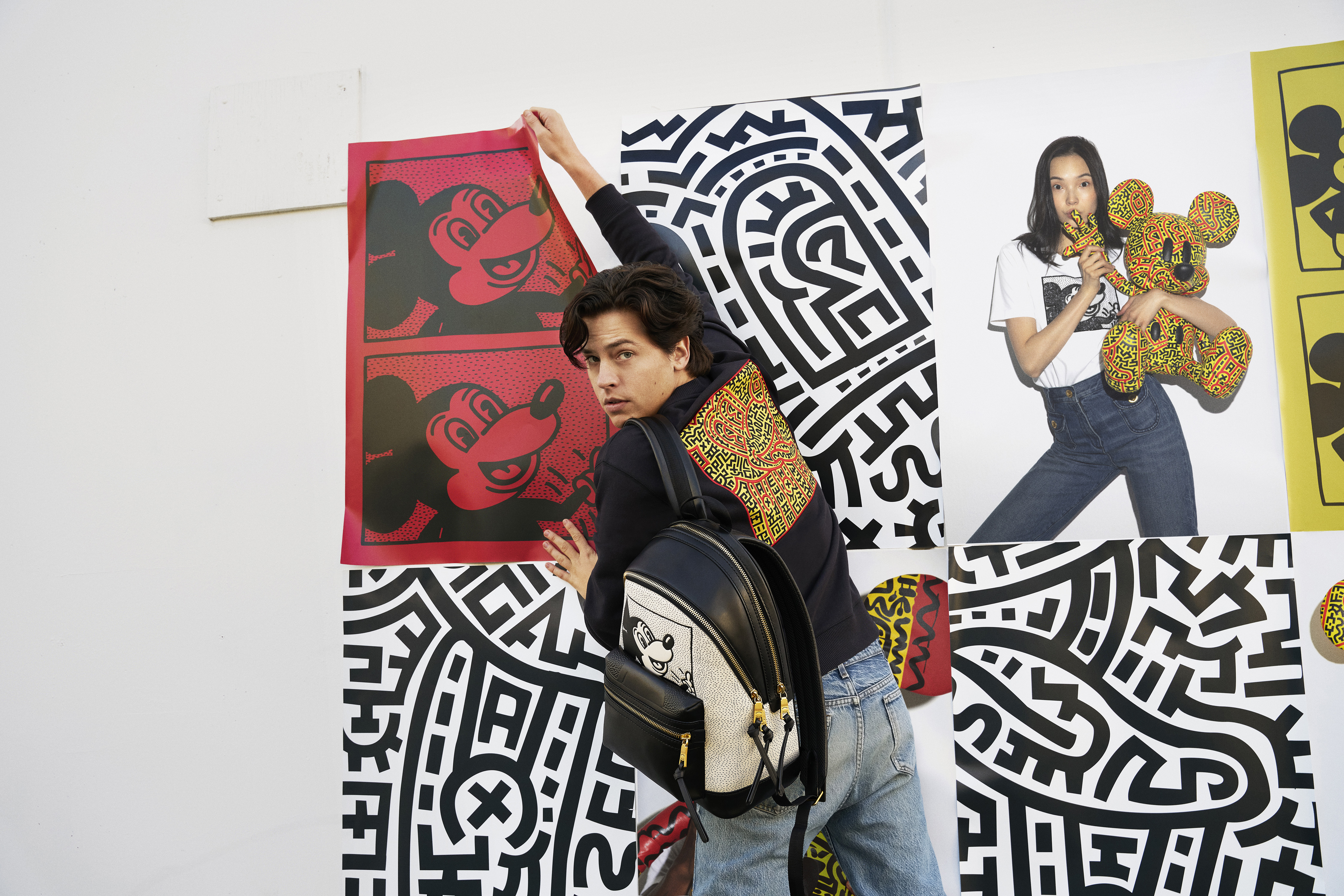 Placing the pop artist's subversive illustrations of the world's cheeriest mouse in the spotlight, the capsule sees iconic Coach silhouettes such as the Riley crossbody, camera crossbody and Field tote decorated with graphics that fuse Keith's trademark psychedelic lines with one of the world's best-known faces. Elsewhere, ball-clasp bags are given Mickey ears, and shearling jackets and sweatshirts are printed with the gleefully zany artworks too.
It goes without saying that this is an unexpected collaboration but, as Coach Creative Director Stuart Vevers says, "Sometimes the best design comes from the most unlikely juxtapositions, and I can't think of a cultural clash that brings me more joy than Mickey Mouse and Keith Haring." He goes on to note that while it was ahead of its time when it was first made, "this art feels so timely today as we can celebrate and appreciate the diverse work of great creators whoever they may be, without social boundaries."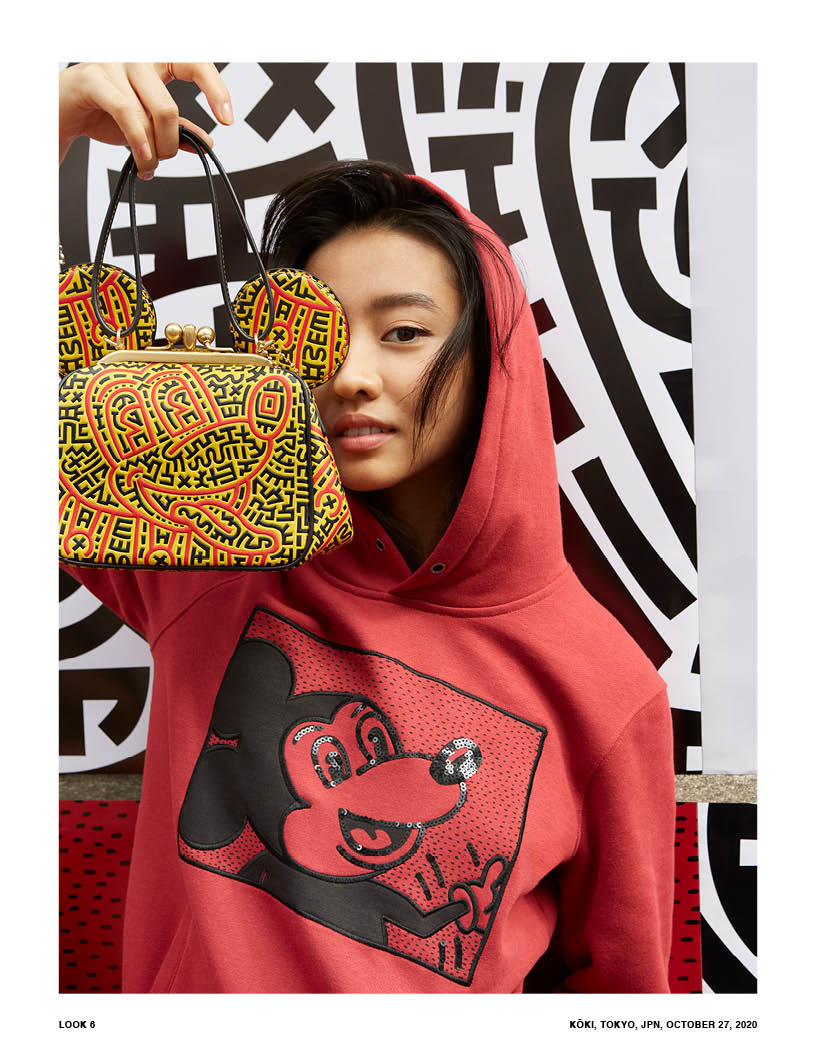 It's in this respect that the collaboration is a testament to the values that both Keith Haring and Disney held dear, that art should be for everyone. Attempting to communicate that spirit in the capsule's campaign, photographer Alessandro Simonetti opted for the open air rather than the confines of the studio, shooting an ensemble cast that includes Kaia Gerber and Cole Sprouse on streets that channel the spirit of downtown New York, where Keith lived and worked during the 1980s.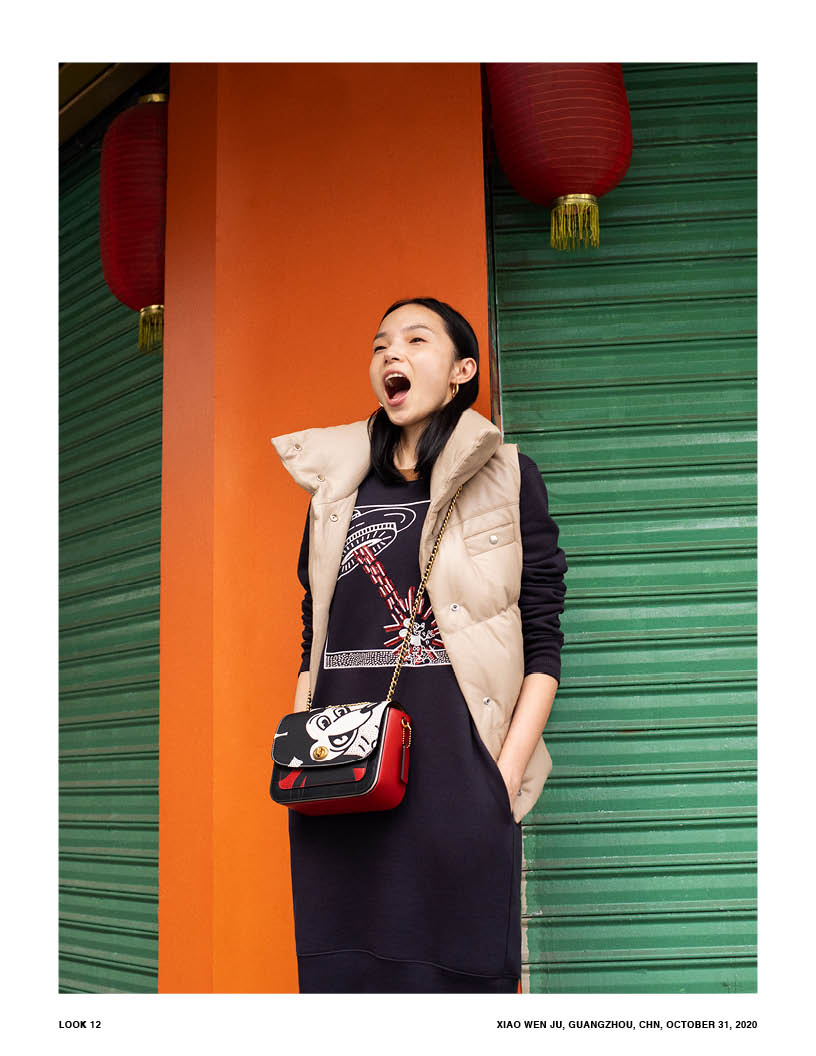 From January 4, you'll be able to learn more about the collection through the eyes of the campaign stars in the Disney Mickey Mouse x Coach Exploratorium, an interactive platform where you can watch exclusive videos about Keith and Mickey and shop the capsule, too. Until then, head here to sign up to be the first to know when it drops!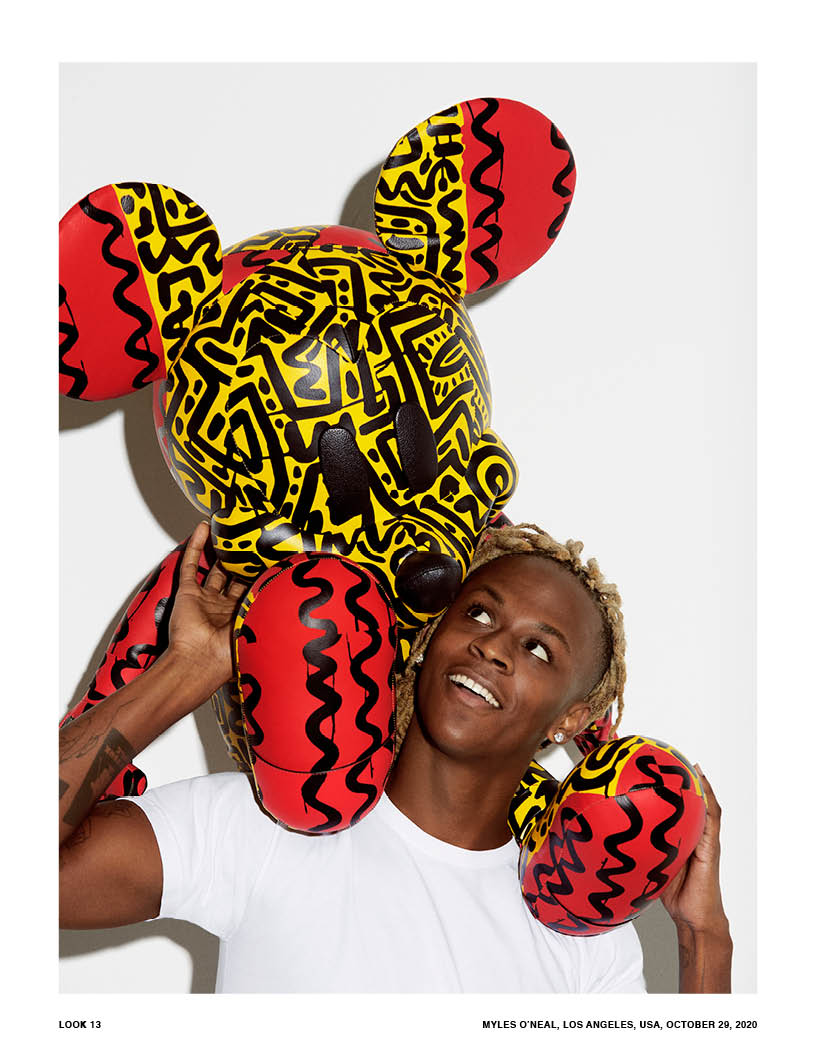 Tagged: