Mariah Carey will save Christmas
Step aside Boris Johnson and those nerds over at Pfizer, the true Queen of the festive season has announced a Christmas TV special.
|
19 November 2020, 11:16am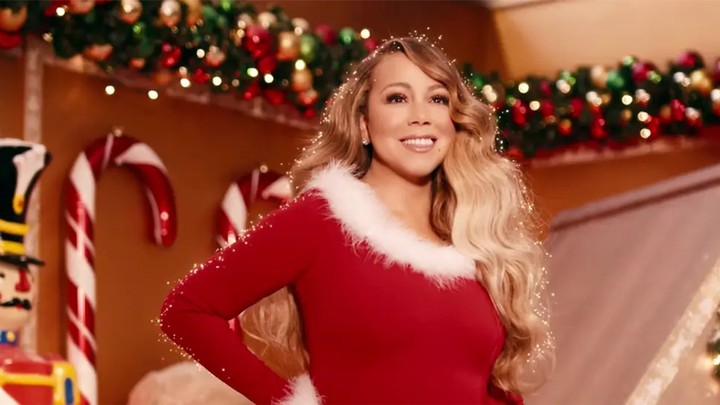 Mariah Carey is hosting a new festive TV special and to be honest, the year is saved! Okay, maybe that's a little dramatic, but… We should have known that in these ever-unprecedented times, the one to save us would not be scientists or politicians, but pop divas. Whether it's Dolly Parton's help funding the Pfizer vaccine or Ariana's video honouring the work of women in STEM, the girls have been the unsung heroes of 2020, truly. And now, with Christmas hanging in the balance and millions unsure whether they'll be able to spend the time with their families (sorry lads, the answer is probably not), Mariah has joined the fray with a festive special to save the most wonderful time of the year.
Debuting 4 December, Mariah Carey's Magical Christmas Special will debut on AppleTV+, and if the suitably extra name of the show is anything to go by, it'll be one for the festive history books. Set to feature musical performances, animation and an impressive host of guest stars -- Ariana Grande, Jennifer Hudson and Snoop Dogg have all been confirmed so far -- the "All I Want For Christmas" svengali has truly pulled out all the stops.
Aside from the guest stars and the few other details we know, the rest of the Magical Christmas Special is a mystery. The elusive chanteuse herself announced the spectacular with an Instagram caption that simply read "Let's get festive!". She also tweeted a mysterious image of three empty director chairs featuring her own initials alongside those of Ariana Grande and Jennifer Hudson. The trio are expected to perform a new arrangement of her classic Christmas hymn, "Oh Santa".
Ugh, what a tease! Regardless, we can't wait for Mariah to save Christmas 2020 like the charitable queen we always knew her to be.
Tagged: