Joe Biden saves TikTok
The President has halted the TikTok ban that his predecessor, Donald Trump, floated last year.
|
15 February 2021, 11:46am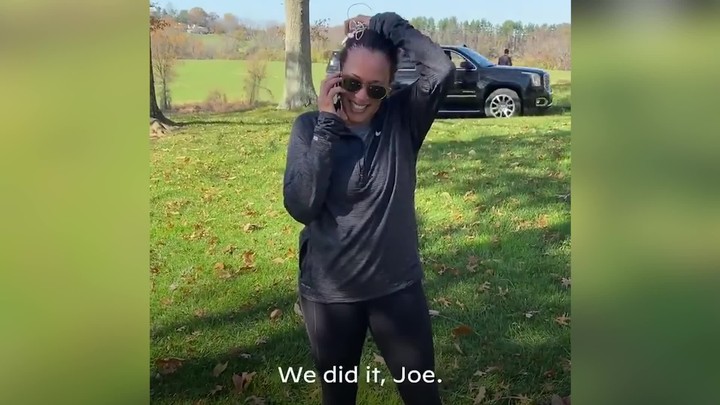 He's barely been POTUS a month but already Joe Biden has set about quickly undoing the four years of bad work done by his predecessor, Dnald Trmp; from cancelling funding for the latter's border wall with Mexico to overturning the ban on trans people in the military, and now officially ending the war on TikTok.
Last year it was announced that the incumbent president was attempting to ban the platform in the US, claiming that TikTok (owned by Chinese firm ByteDance) was a national security threat. TikTok quickly responded by taking out legal action against Trump's proposed crackdowns, and things looked set to get ugly. Fortunately though, his successor has quickly said nah fuck all that noise and halted the ban in its tracks, for now at least.

The new US administration has reportedly asked for an "abeyance" of the proceedings against TikTok (and WeChat, another Chinese owned social media platform he sought to ban). This basically means a suspension in the proceedings while they figure out whether if the apps are a threat, or whether this was simply another galaxy brain Trump moment that got out of hand, like when he encouraged people to inject bleach to ward off COVID.

Legal documents obtained by the BBC show that the abeyance delay means TikTok can continue to operate in America — for now — while government agencies investigate and "become familiar with the issues in the case". So for now at least, things are looking up for US-based TikTokers, and we're glad to hear it. After all, TikTok, and spending hours upon hours mindlessly scrolling through its endless content, is one of the only things that has kept us relatively sane during the pandemic. Until things are back to normal, touching each other's faces, breathing on our loved ones and going on lovely summer holidays, you can pry our FYP from our cold, dead hands.
Tagged: