These musicians want Biden to create a Racial Justice Commission
Alicia Keyes, A$AP Ferg, Mary J. Blige and more are calling on the new administration to address and rectify systemic racism in America.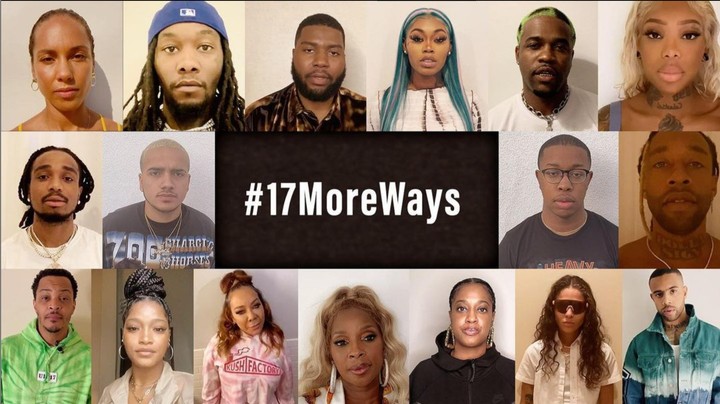 taken from @asapferg
On an Inauguration Day that marks the end of Trump's presidency, it's easy to get caught up in the excitement of change. But it's important to remember just how much work the Biden-Harris administration has ahead of them — especially when it comes to ending systemic racism in America. In a new video campaign called "17 More Ways You Could Be Killed If You Are Black in America", Alicia Keys and a number of other musicians — including Ty Dolla Sign, A$AP Ferg, Mary J. Blige, Keke Palmer, Asian Doll and Migos — call for immediate action. They're demanding that the new administration form a Racial Justice Commission within the first 100 days of their presidency.
A commission that would address and correct racial injustice specifically, was first suggested by California Representative Barbara Lee in June 2020, and was then known as "The United States Commission on Truth, Racial Healing, and Transformation". In a 2016 video campaign, Alicia, Beyoncé, Rihanna and more listed 23 ways you can be killed if you are Black in America, honouring those who had been slain by police. In this new video, the artists involved list 17 additional ways you can be killed as a Black person in America — from walking down the street (Elijah McClain) or leaving a party (Jordan Edwards), to suffering from mental illness (Walter Wallace Jr.) or just being asleep in your own bed (Breonna Taylor).
In a statement to The Fader, Alicia said: "While we warmly welcome the Biden-Harris administration to the White House this week, let's hold them accountable to offering actionable, systemic solutions to protecting and empowering Black lives. Let's stand up to ensure we see real change in the first 100 days of our new administration by joining the #breathewithme Revolution". The campaign is also calling on the incoming administration to do the important work of documenting, addressing and archiving the country's history of slavery and racism.
You can watch the full video below and support the campaign here.