keith haring dogs and dancers sparkled across coach's spring/summer 18 collection
Stuart Vevers's vision of 80s New York included a collaboration with the late artist's foundation.
|
13 September 2017, 4:08pm
Fotografia Mitchell Sams
Sometimes, New York's sidewalks literally sparkle. One explanation: there are grains of the shiny mineral mica mixed into the cement. Another: the city is a little bit magical. Coach's creative director Stuart Vevers decided to pay tribute to that magic this season, presenting an ode to the gritty mystique of early-80s NYC. To that end, he coated the entire show set — a cityscape complete with a lowrider and trashcans — in glitter. Seemingly impossible amounts of glitter.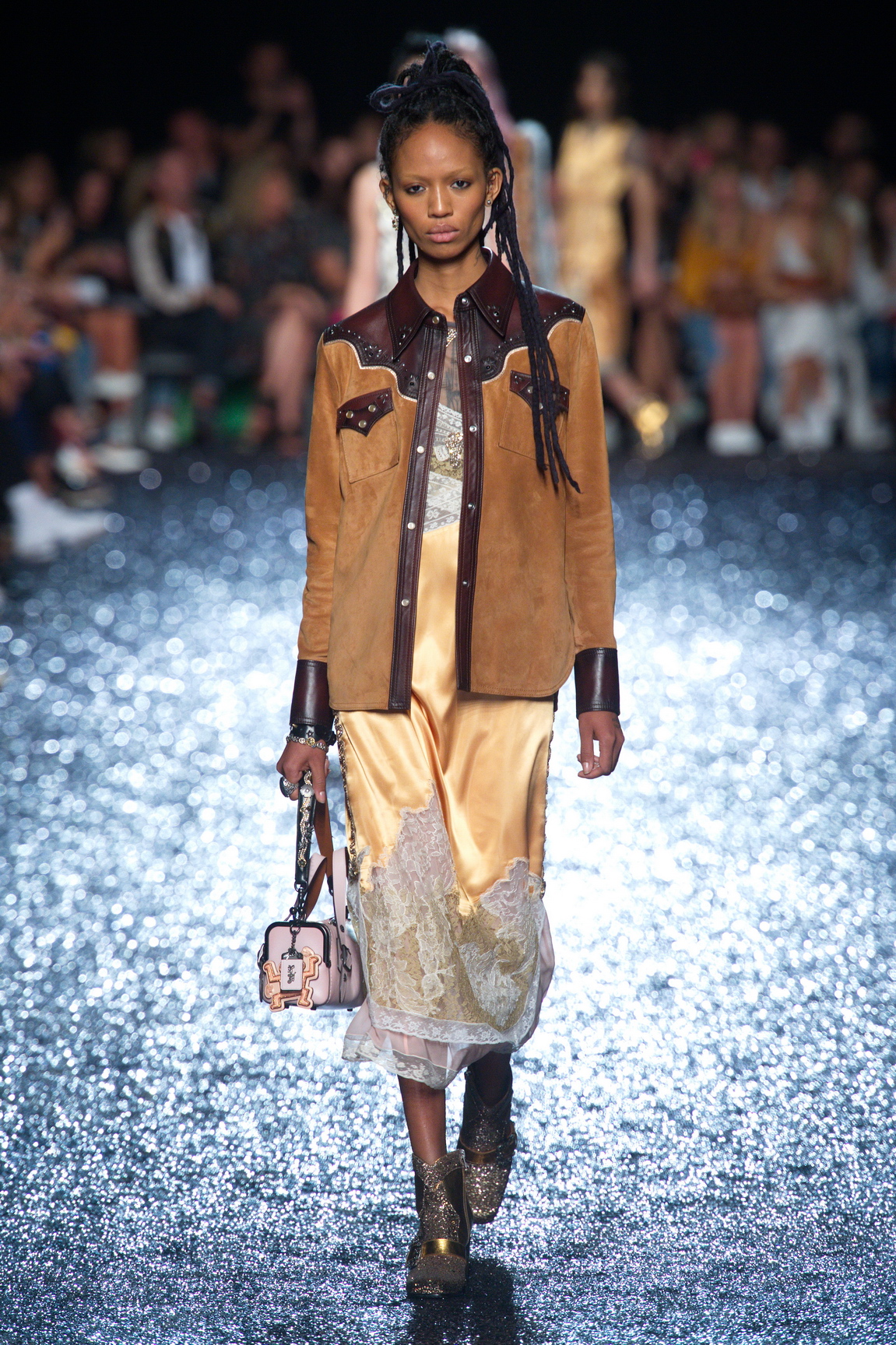 That glitter also appeared on the clothes. In particular, fashioned into the shape of Keith Haring's iconic mid-motion figures on T-shirts and dresses. Coach teamed up with the late artist's foundation this season, in keeping with Haring's belief that "art is for everybody." His line drawings of undulating bodies were stitched onto suede Western jackets, embossed onto glittering midnight-blue T-shirt dresses, and transformed into dynamic prints that covered silk skirts trimmed with sequins. There were even Keith Haring earrings: tiny metal dancers dangling from gold chains.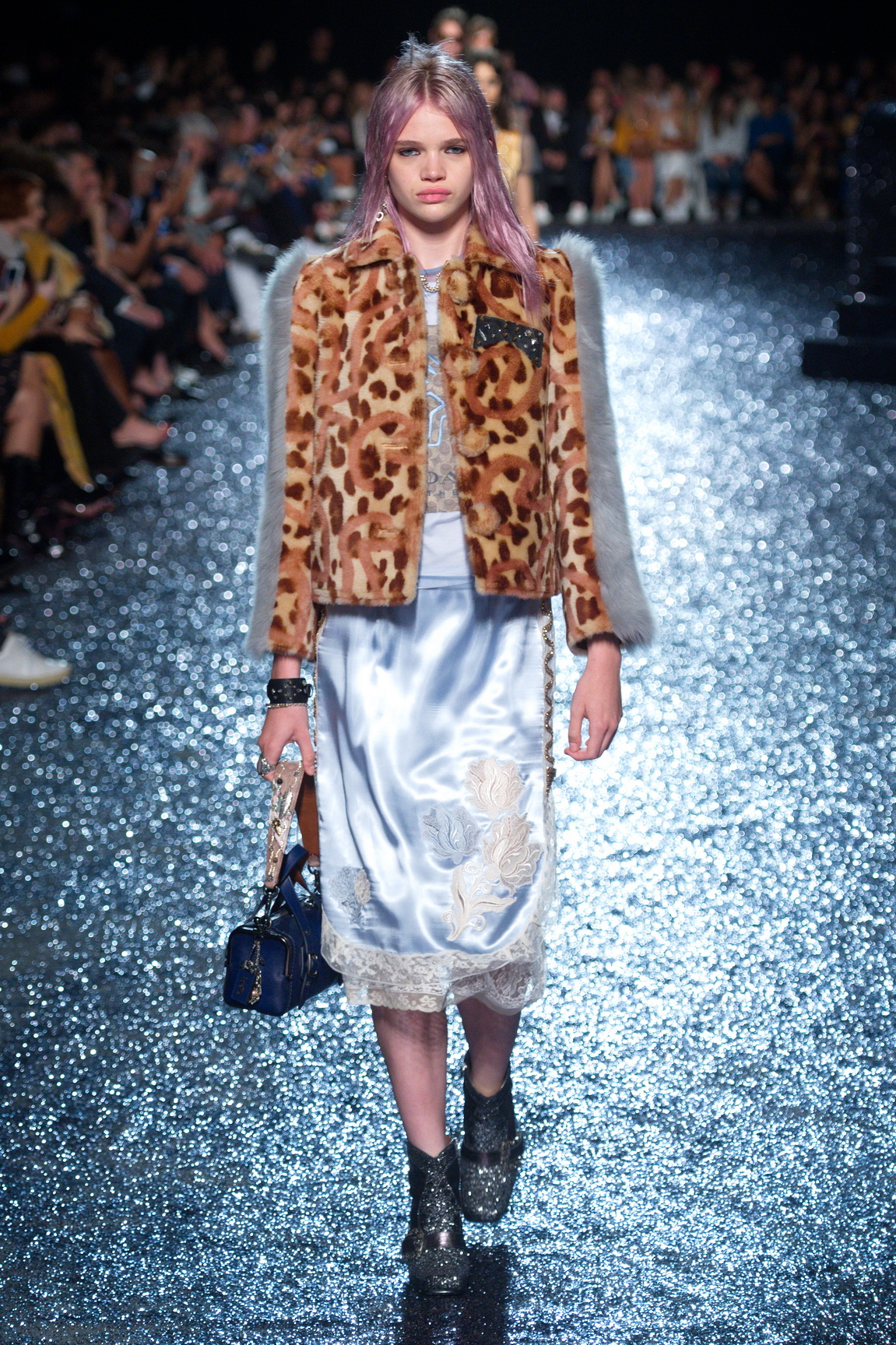 Vevers was interested in grit as much as glitter. For the men's looks, he channeled the louche darkness of Lou Reed and William Burroughs. Read: an abundance of leather jackets (in burnished scarlet and ink black) and form-fitting pants that descended towards snakeskin Cuban-heel boots. "Vicious" blared over the speakers.
Coach's spring woman also felt more brooding than in past seasons. The brand's classic delicate florals and cozy shearling pieces still anchored the collection, but layered with them were embellished silk slips, metallic leather dresses, and butt-cupping patchwork jeans that wouldn't have looked out of place at CBGB.
According to the show notes, the collection was intended to conjure "the later hours of a party, scored by the New York Dolls." Stepping out of the venue, many showgoers were covered in a layer of the set's glitter, sparkling in the sun as if emerging from a party at sunrise.