ralph lauren debuts fall/winter 17 among his fleet of classic cars
This season, the legendary designer took us on the ultimate road trip to his personal garage.
|
13 September 2017, 1:20pm
It's doubtful that guests of Ralph Lauren's fall/winter 17 show were transported to Bedford, New York in vehicles as valuable as the ones he keeps there. Lauren's car collection includes Bugattis, Ferraris, and Benzs (oh my!). Its estimated value exceeds $300 million. But no matter how attendees made their way an hour north of the city this evening, witnessing Lauren's army of American beauties parade through his personal garage was surely a priceless experience.
"My cars have always been an inspiration to me. I see them as moving art," the iconic designer has said. The fleet includes whips from across the decades — there's a 1929 Bentley and a 2010 Lambo. His fall/winter 17 collection (Lauren was an early adopter of see-now-buy-now) reflects this balance between timelessness and modernity.
The show opened with a series of traditional houndstooth and Glen plaid pieces fit for the driver's seat. Men's blazers, overcoats, and jumpsuits were re-cut in women's proportions — nailing a sweet spot between tailored sleekness and masculine shapes.
Things shifted gear as techy jackets emerged in sportier fabrications. These bold pops of color were no doubt inspired by Lauren's honeycomb yellow McLaren F1 (and his entire room of red Ferraris). "There is a sleekness, an innate sexiness and power to shapes sculpted out of high-tech patent leathers and high gloss silks," Lauren stated.
In the front row, Diane Keaton was beaming when these race-ready pieces evolved into looser tuxedo looks. But where Lauren's Annie Hall costume contributions were la-di-da, tonight's evening elements were more vroom-vroom. He reimagined traditional tuxes with a twist: layering graphic puffa coats on top of dinner jackets and adding red and yellow racing stripes to trousers. Grace Hartzel arrived in a deep red, double-breasted, shiny silk blazer made for the fast lane. (Lauren himself took his final bow in a gorgeous vintage racing jumpsuit, accented with gold zips and a classic brown belt).
Every style from the season is now available for purchase, so if you're in the market for elegance with a spin, pull up to the bumper, baby.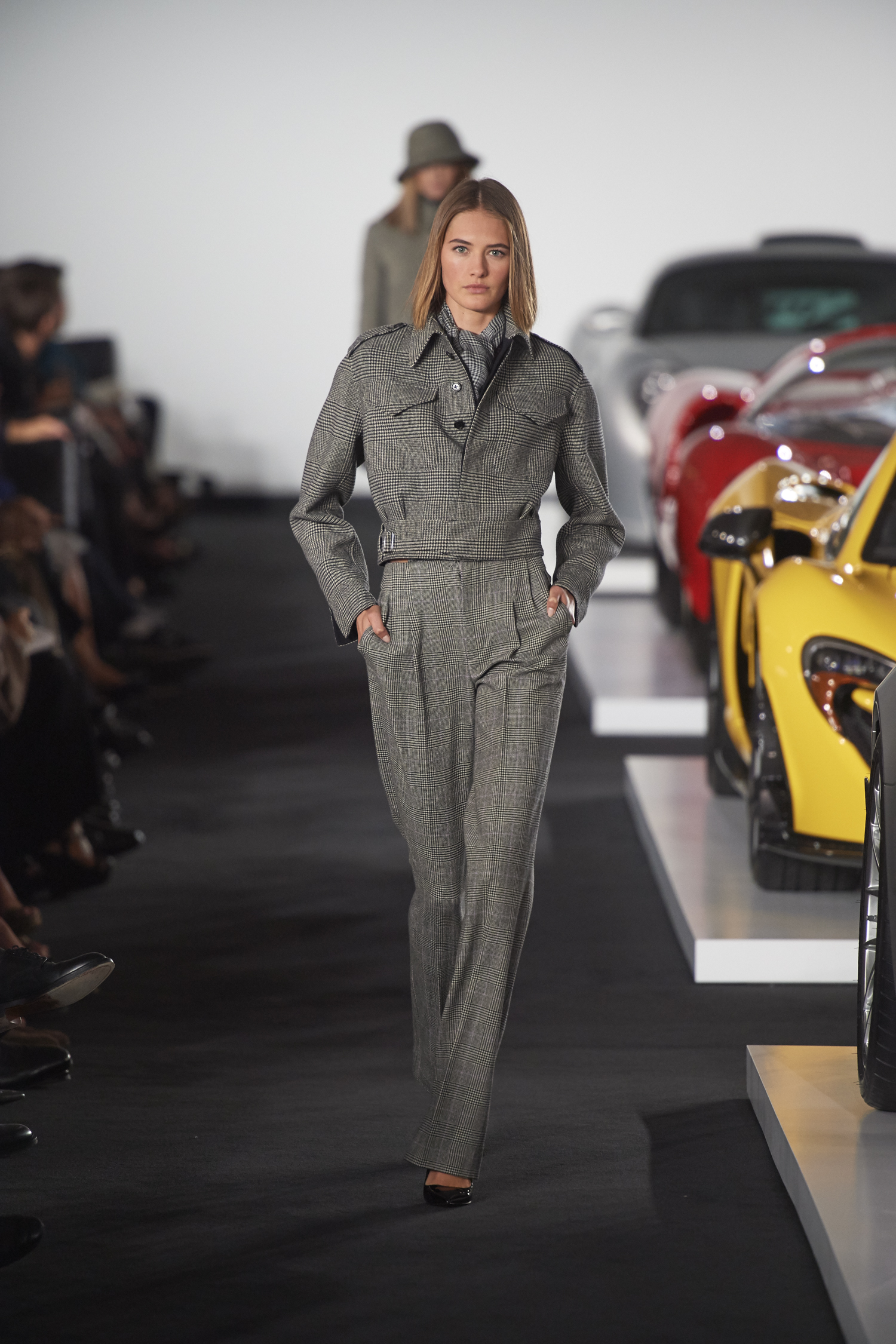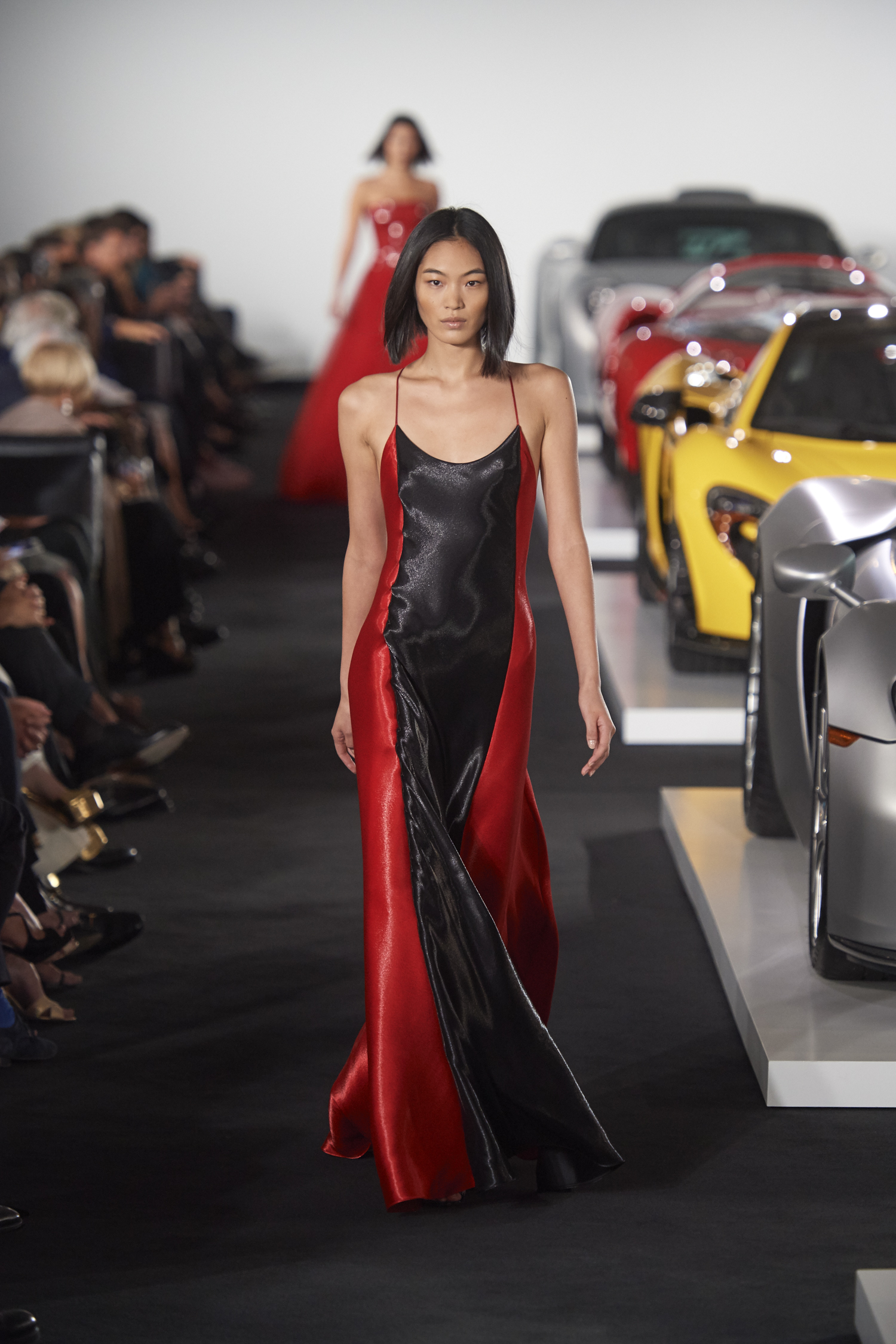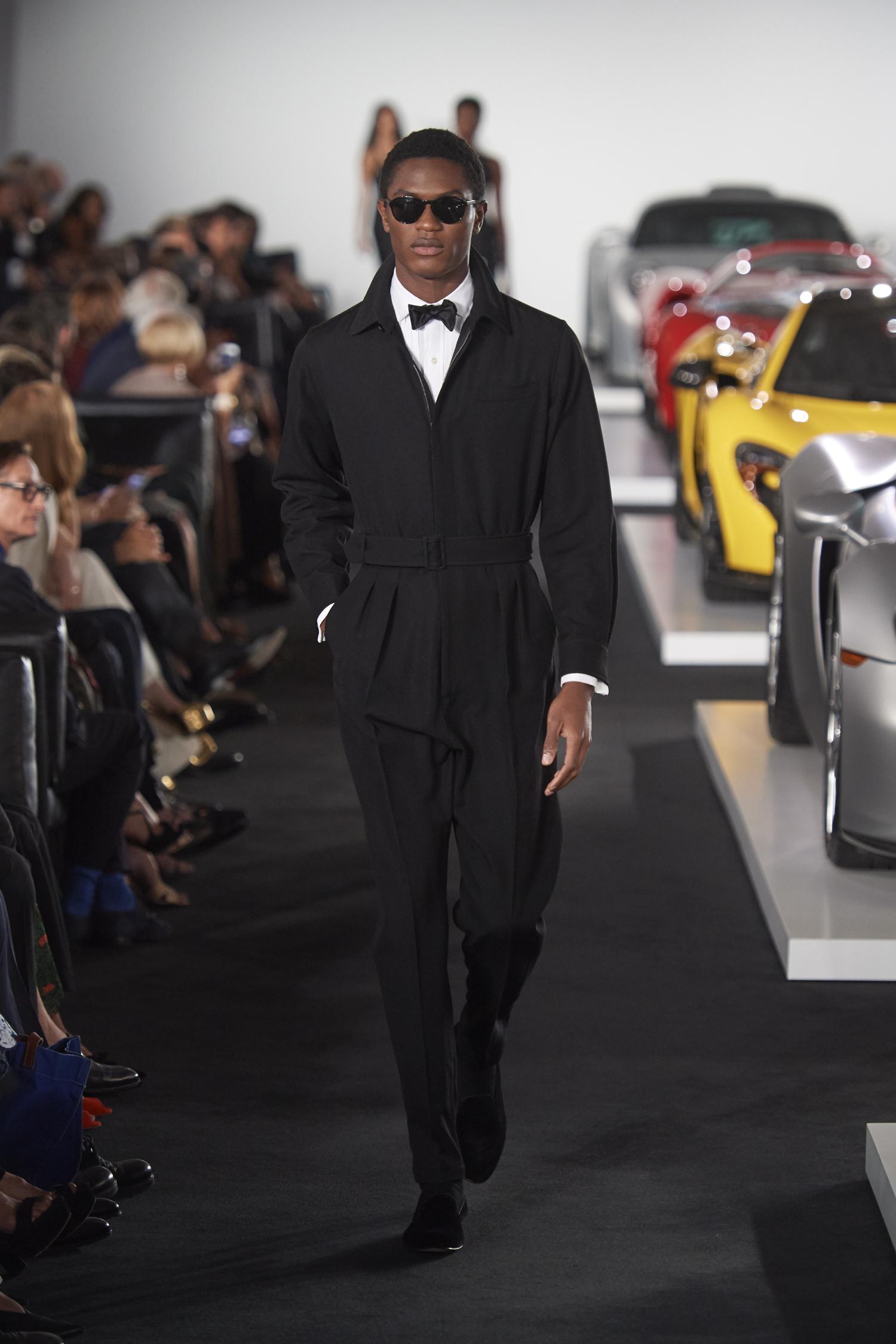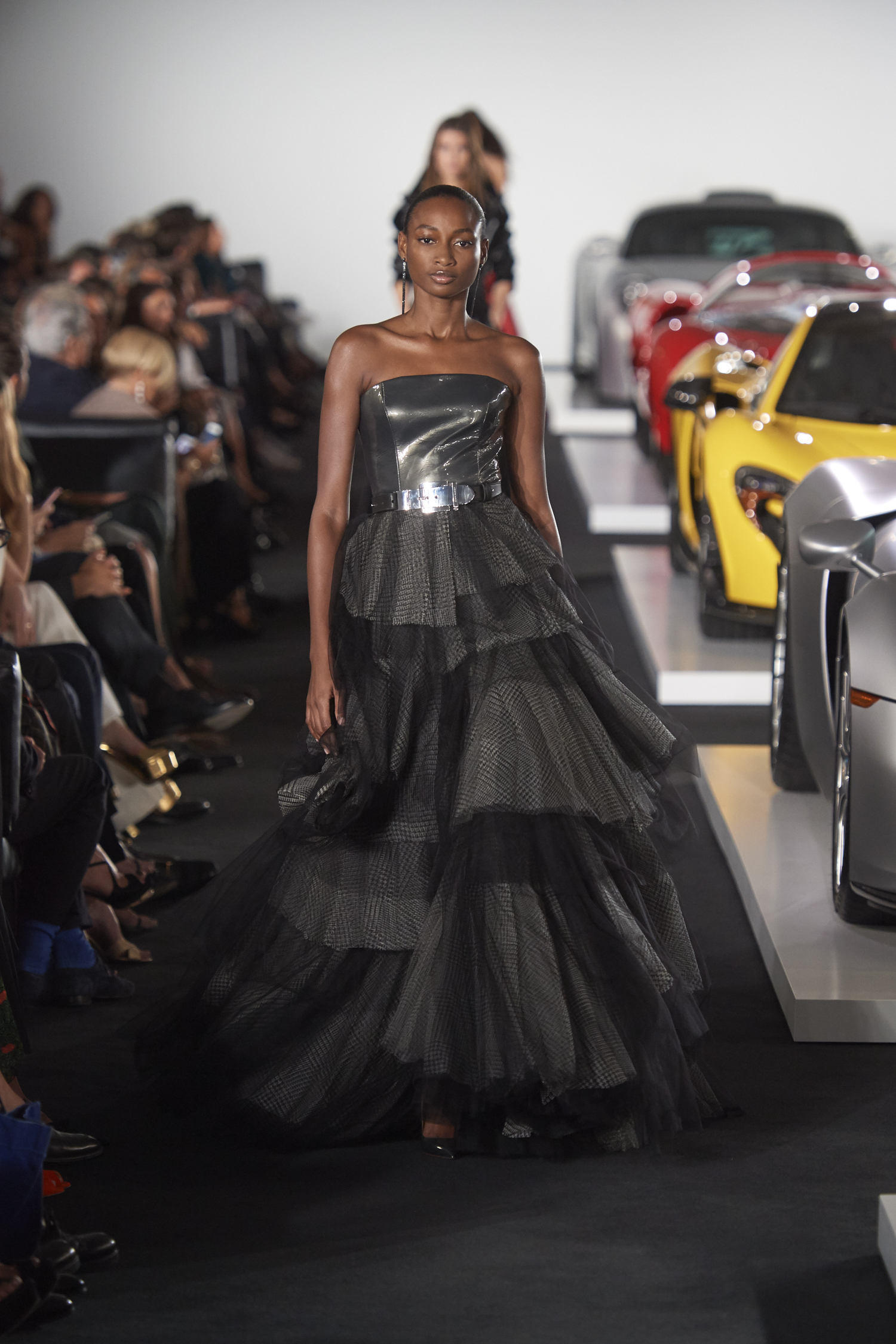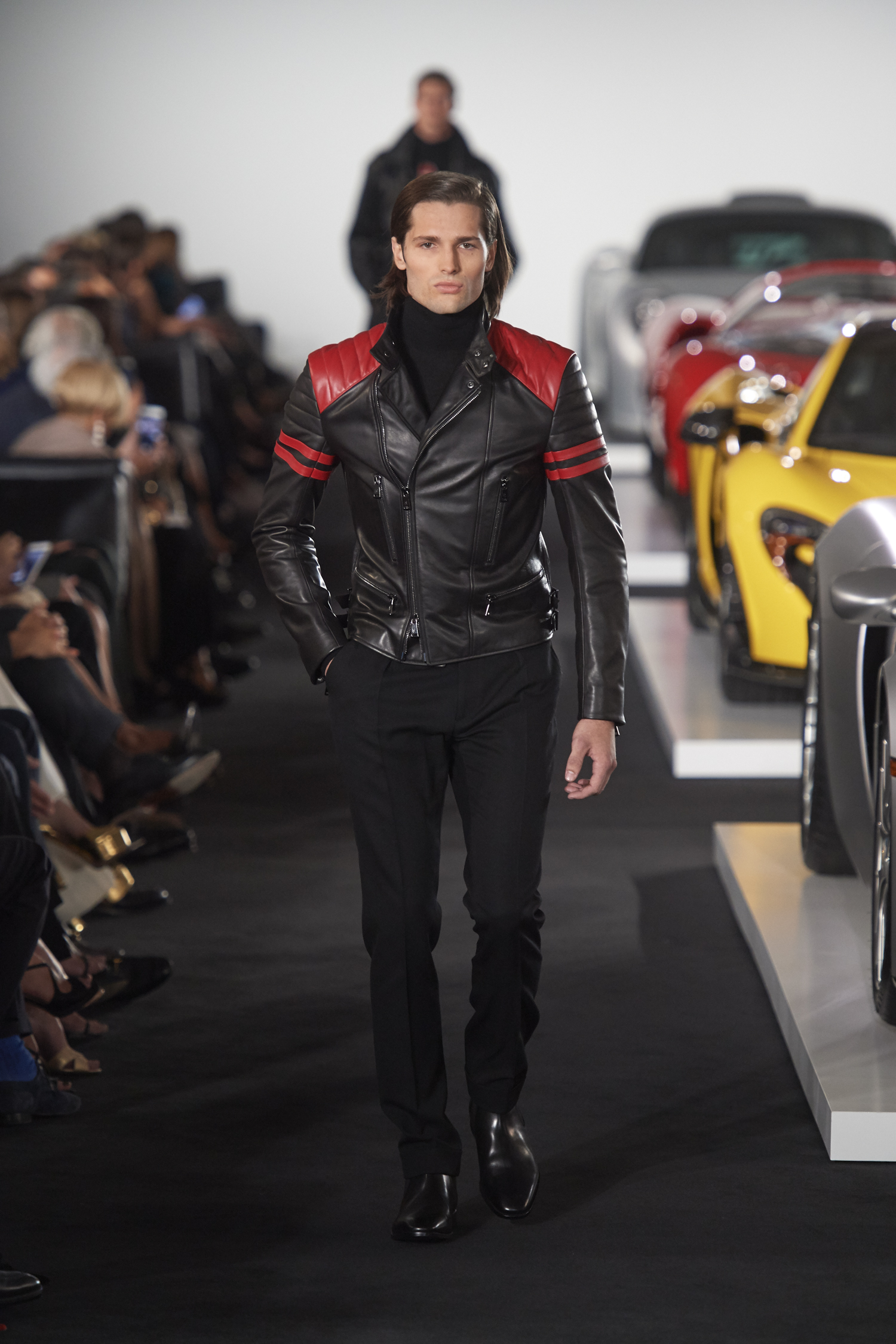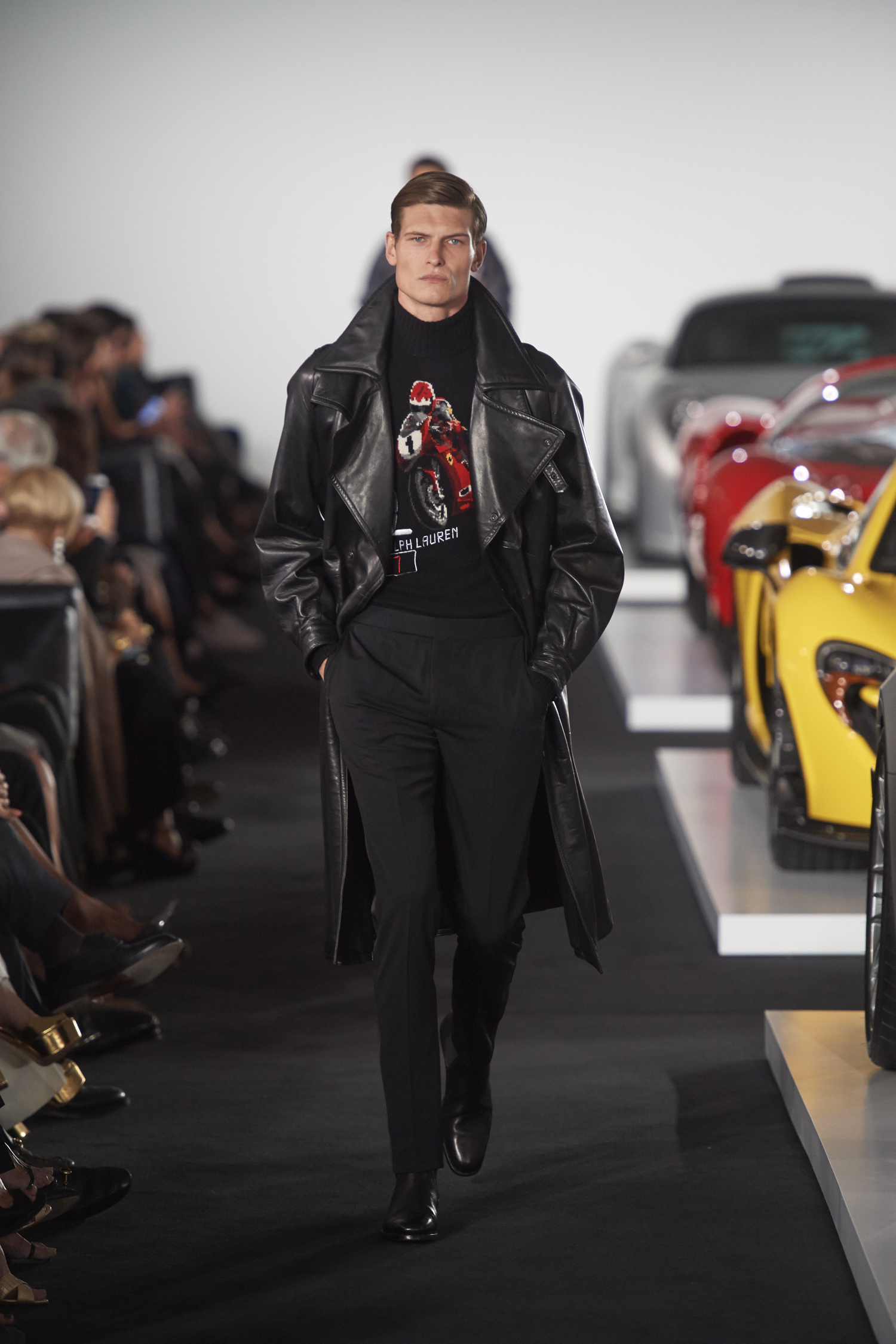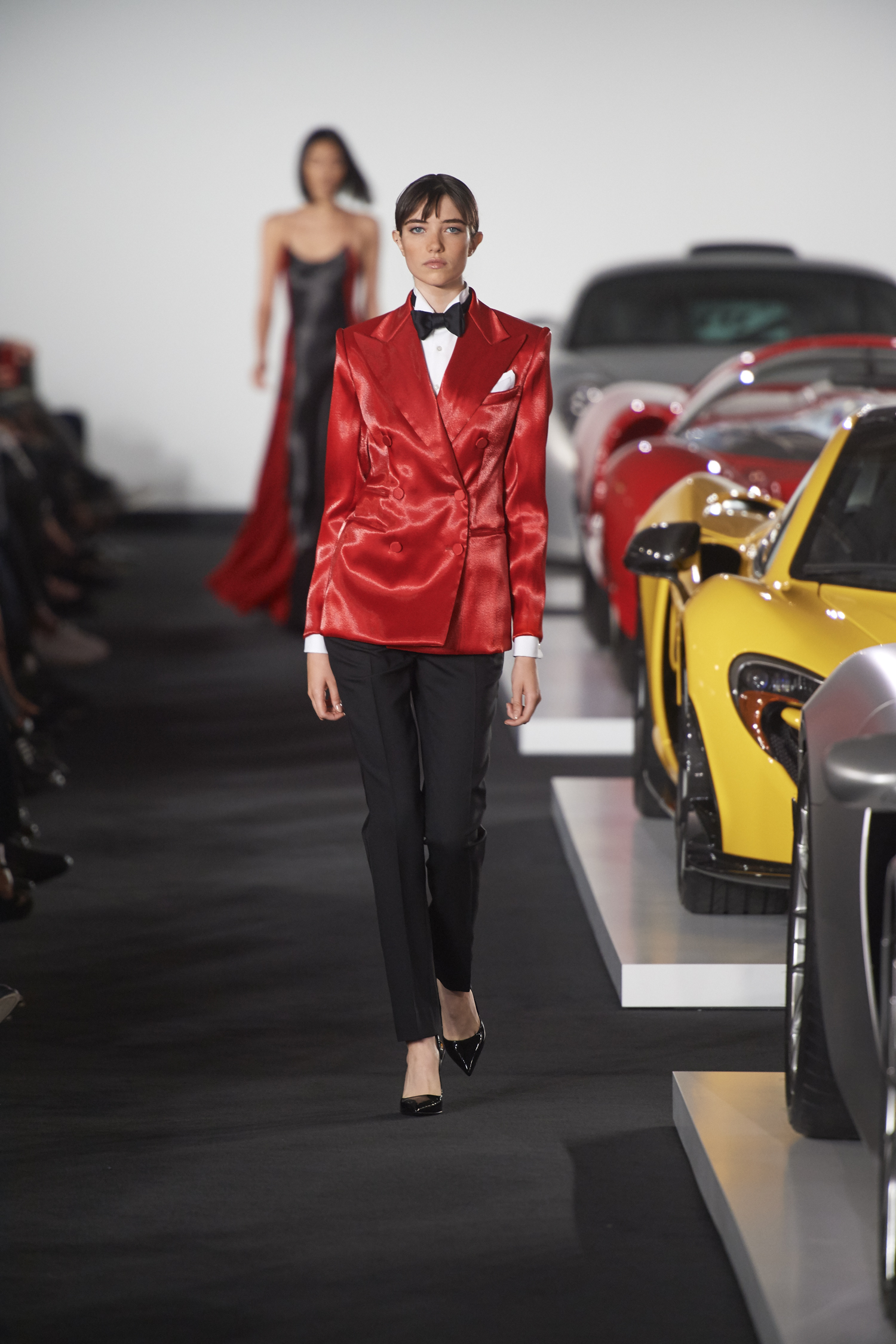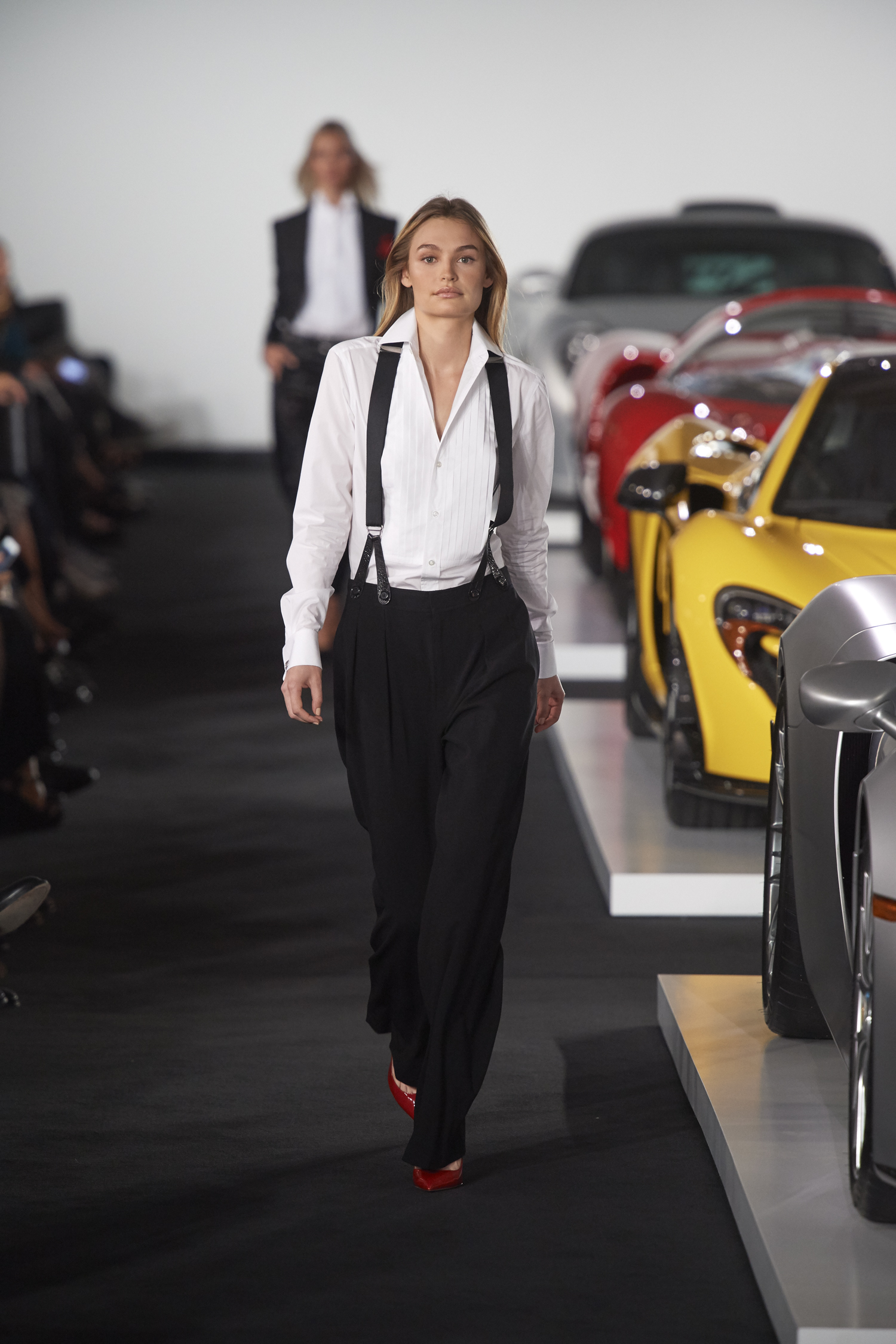 ---
Images courtesy Ralph Lauren