andre walker time travels in paris with a new/old collection
The sculptural pieces go beyond buzzwords and definitions.
Photography Shoji Fujii
"It's totally not a retrospective!" said Andre Walker after his luxuriously considered presentation at the Musée des Arts Décoratifs in Paris this week. "It's really more about a communication, an articulation."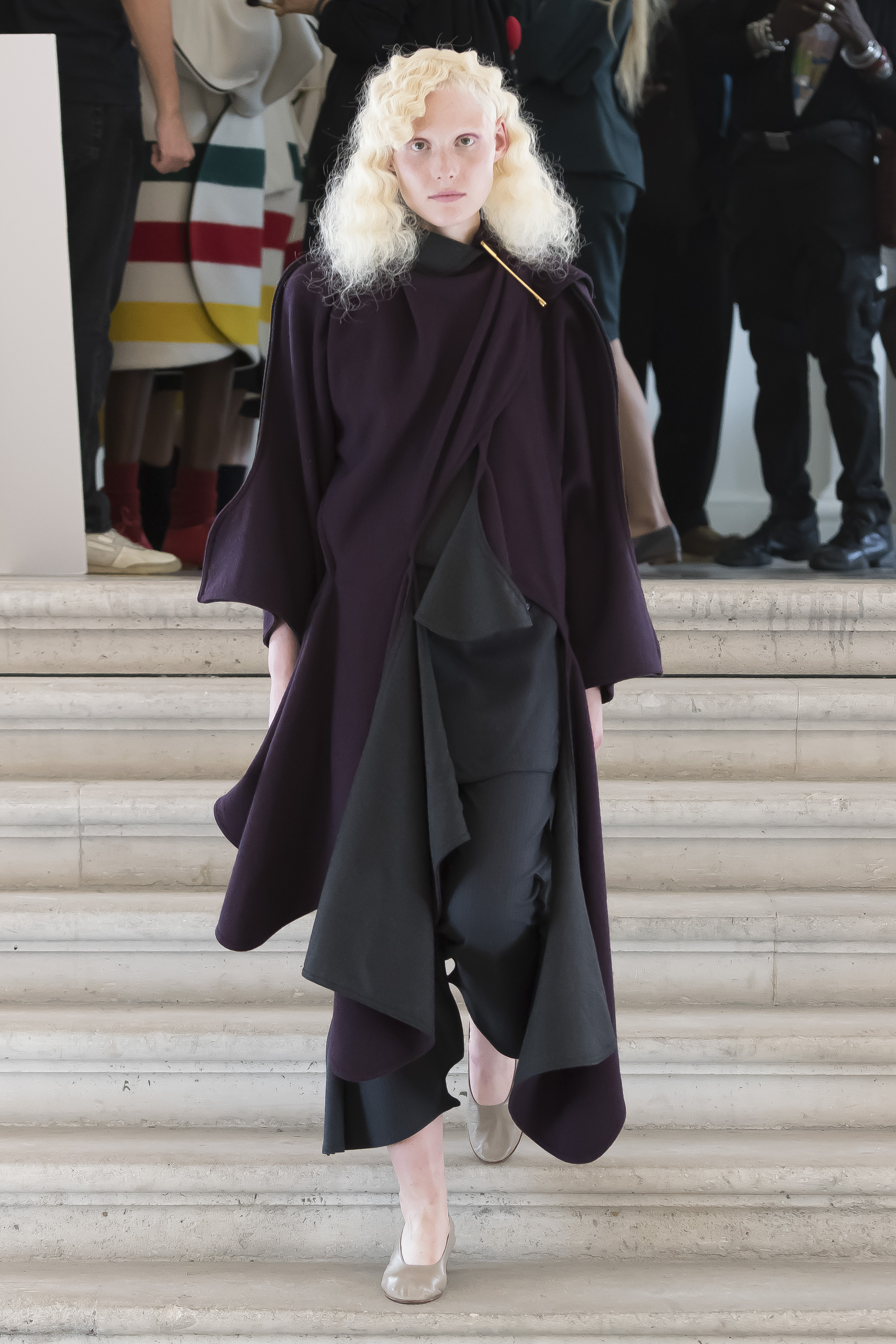 In a fashion landscape that prizes the now (think Nicolas Ghesquière's Stranger Things T-shirt and Demna Gvasalia's Crocs), Andre captures time on a different rhythm. The unisex clothing that Walker showed was re-imagined from his work between 1982 and 1986, when he was avidly flat-cutting garments on the floor, rather than on a mannequin. This process might seem conceptual, especially considering the origami-like results, but in fact it was naïve. As a kid, Andre wanted to make the clothing he saw in his mother's W magazines, so he started cutting out his own versions. "It was a very visceral relationship to the imagined way that a garment should be, much like paper doll cutouts," he said.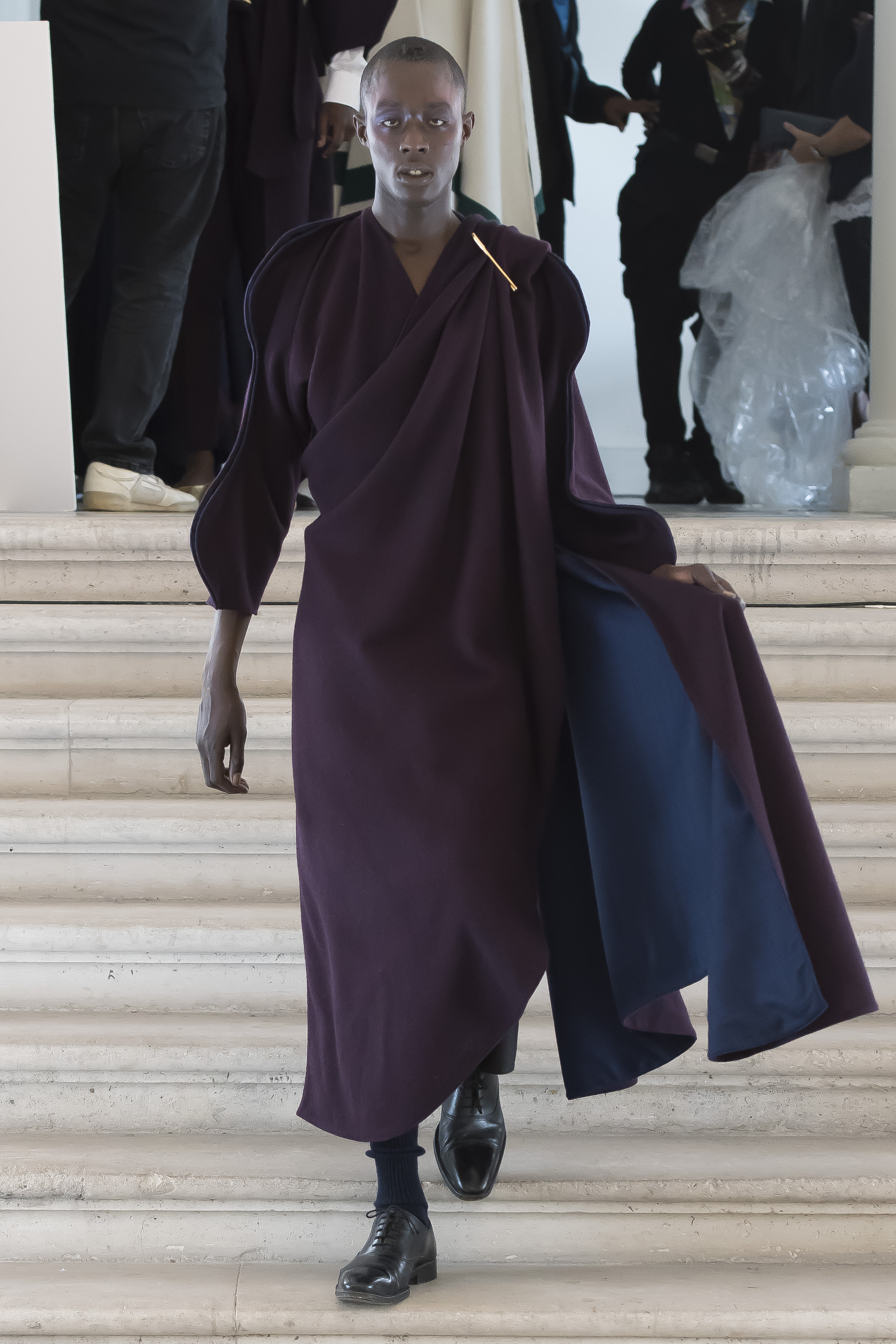 Despite — or perhaps because of — his unorthodox approach, Andre Walker is a designer's designer. Rei Kawakubo, who has supported his work recently through Dover Street Market, is a fan. So is Marc Jacobs, for whom he worked at Louis Vuitton and Jacobs's own line. As are the garment obsessives who treasure originality, like costumer Patricia Field, hairstylist Christiaan, and Kim Jones. He used these collectors' pieces as the base for this special collection. He doesn't own any of his clothing from that time himself. Why those early 80s years? "I didn't choose them, they chose me," he said.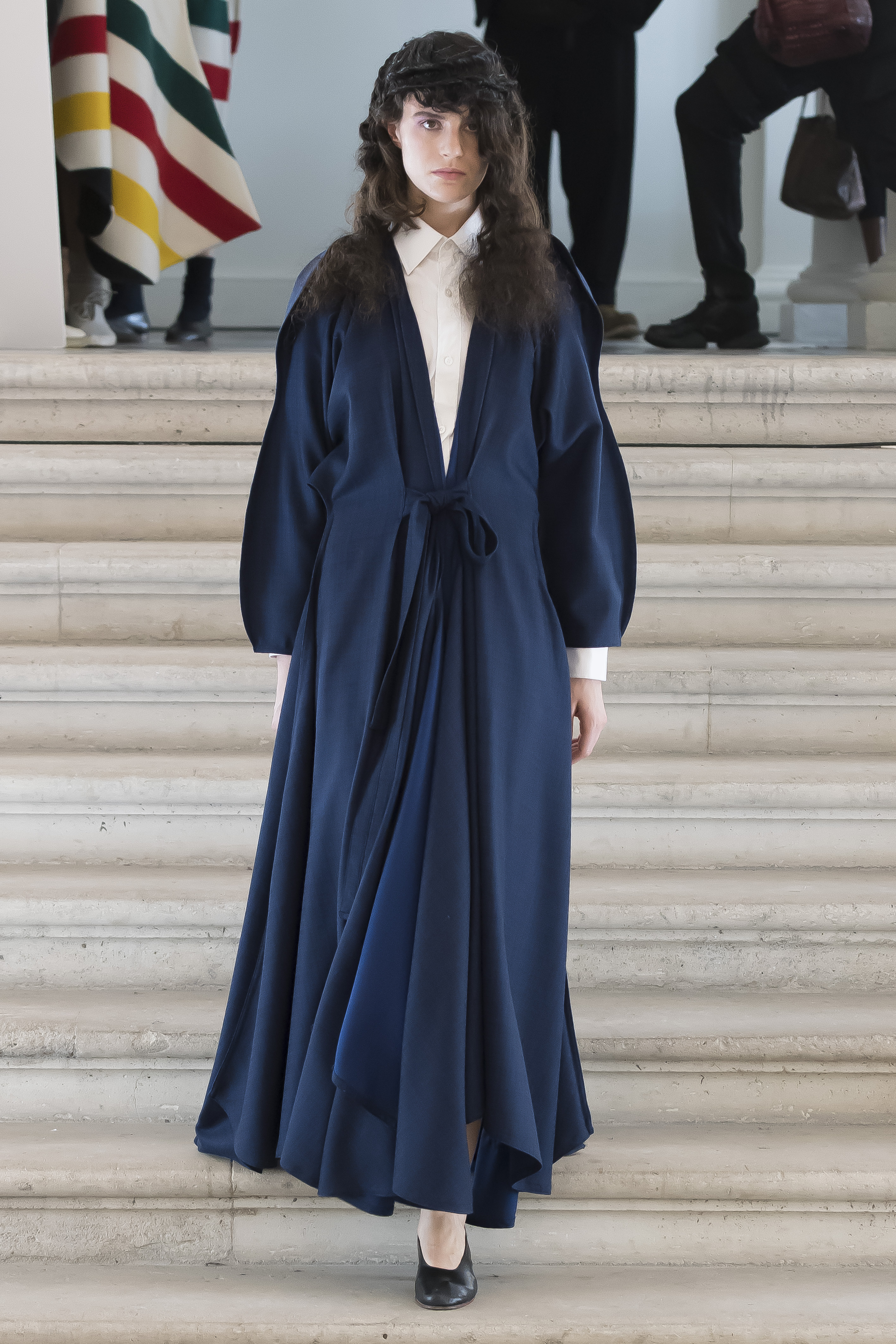 It was Andre's dad, who died last year, that suggested he look back in order to look forward. "He was always like, 'Why don't you look at all the stuff you've done?'" the designer remembered. At first Andre hesitated — his nature isn't nostalgic. But he came around when he realized the potential of those fluttering, cape-like pieces: "I love the fact that they're wearable somehow and that one size fits all." They had and have a modern feeling.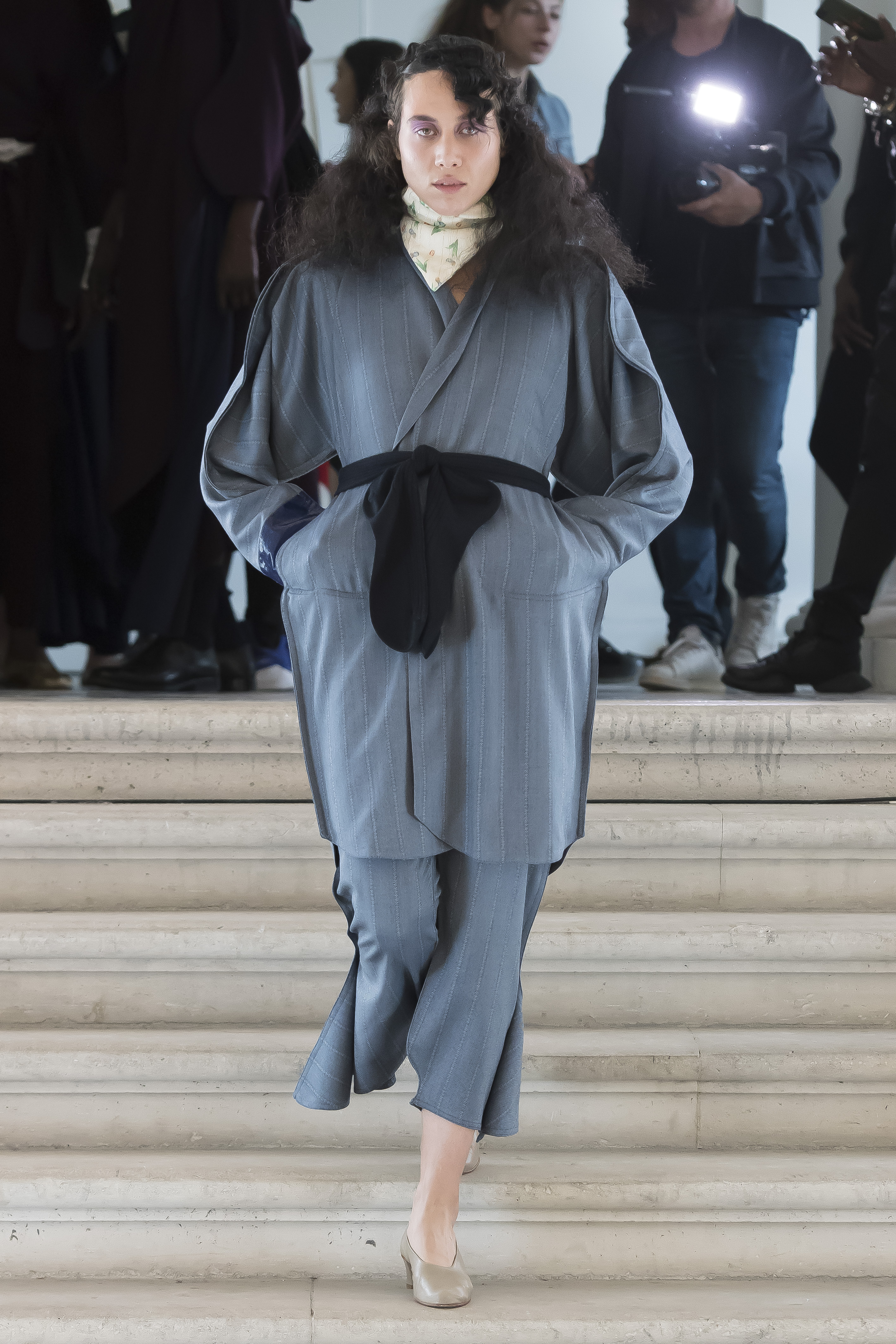 He worked closely with Pendleton to create the garments, using American-made wools in navy, violet, and that iconic blanket stripe. "Because of the formally aesthetic clothing here there is so much space for communication with fabric mills," he said.
Kim Hastreiter, from Paper, went nuts on Instagram when she saw the collection, as did Marc Jacobs. As the PR rep said with a shrug when Andre was clobbered with hugs after the show, "He has a lot of friends."