"Cloud of Petals" film 30 minutes, 16mm transferred to HD video, color. Courtesy of the artist and Red Bull Arts New York.
this artist created an infinite cloud of rose petals
For Sarah Meyohas's new project, she employed a team of men to select the most beautiful petals from 10,000 flowers.
"Cloud of Petals" film 30 minutes, 16mm transferred to HD video, color. Courtesy of the artist and Red Bull Arts New York.
Last summer, Sarah Meyohas took over the atrium of the now minimally operational Bell Labs building in New Jersey and hired 16 men to work there for four days. They were recruited through a temping agency called "Manpower." Seated at 16 individual workstations, with vases beside them, their job was to sort through 10,000 roses and choose the petals they found the most beautiful. They photographed a total of 95,575 petals and set aside 3,289 that they deemed the most pleasing.

Among their selections: a heart-shaped petal the color of red wine; a satisfyingly circular lavender specimen; a petal that looks like a tiny monarch butterfly; a blob of a green petal that reminded me of a mung bean.
The setting was scientific. The modernist building, designed by Eero Saarinen and completed in 1962, is a former research and development facility that fostered ground-breaking discoveries including the transistor, the laser, and the ones and zeros of information theory. And the process was systematic and analytical. But the exercise — to find the most beautiful rose petals — was subjective. One person's idea of beauty is a heart, another's is a mung bean.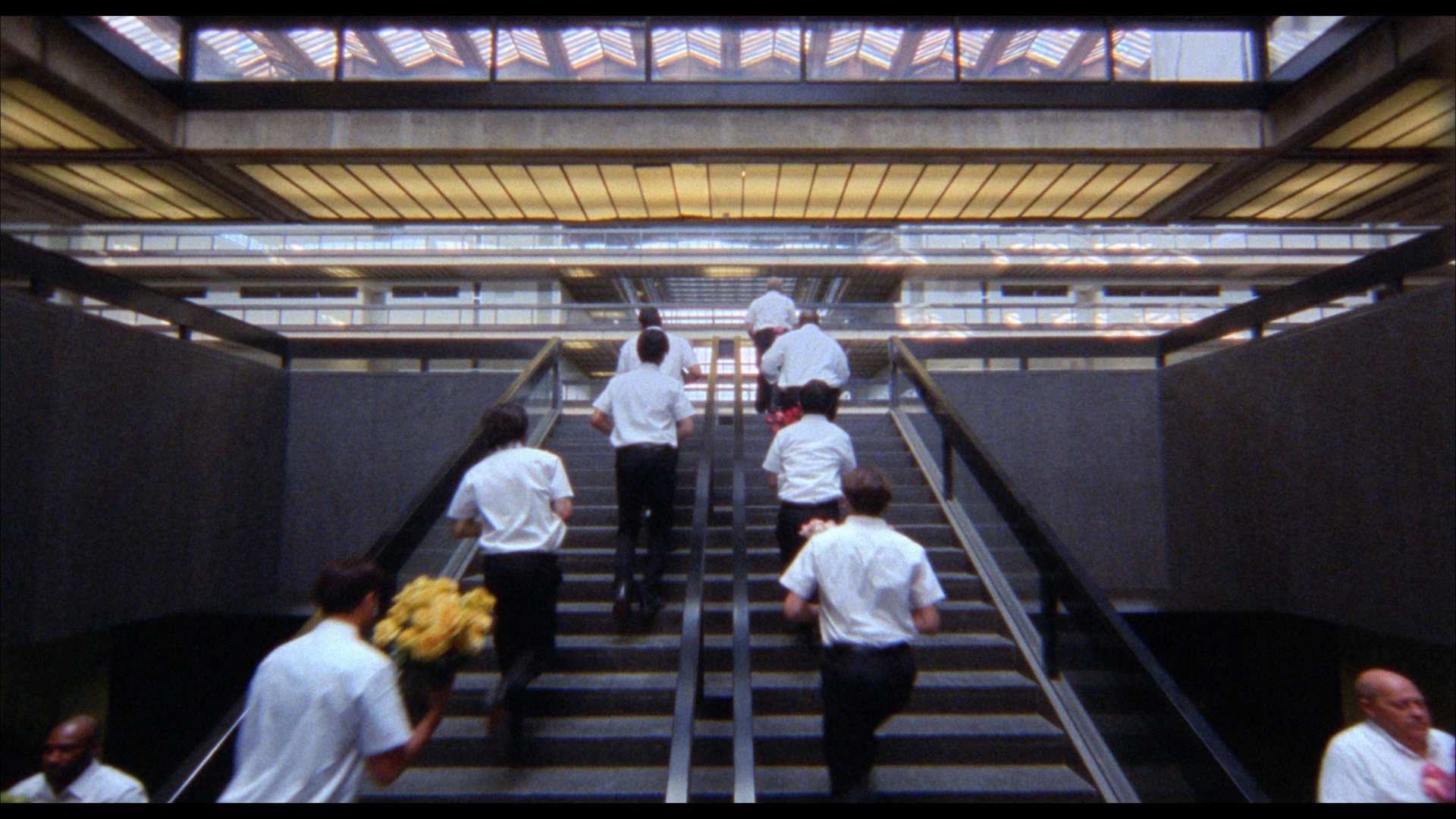 Meyohas's new show at Red Bull Arts in New York is a kind of memorial to this project. There is a mesmerizing 16mm film of the men performing their task, carefully peeling each petal from its flower by hand in the empty expanse of the laboratory. The 3,289 "most beautiful" petals are preserved in a glass-sealed wall of fame. There's a room dotted with mirrored sarcophagus-like sculptures made from salvaged Bell Labs equipment. "Who knows what passed through these wires," Sarah wondered as we walked by.
In the gallery's basement is a series of VR headsets that allow visitors to immerse themselves in fields of computer-generated rose petals. The imagery was created with help from a machine learning program that pulled data points from the chosen petals to create an unstoppable stream of beautiful machine-generated petals.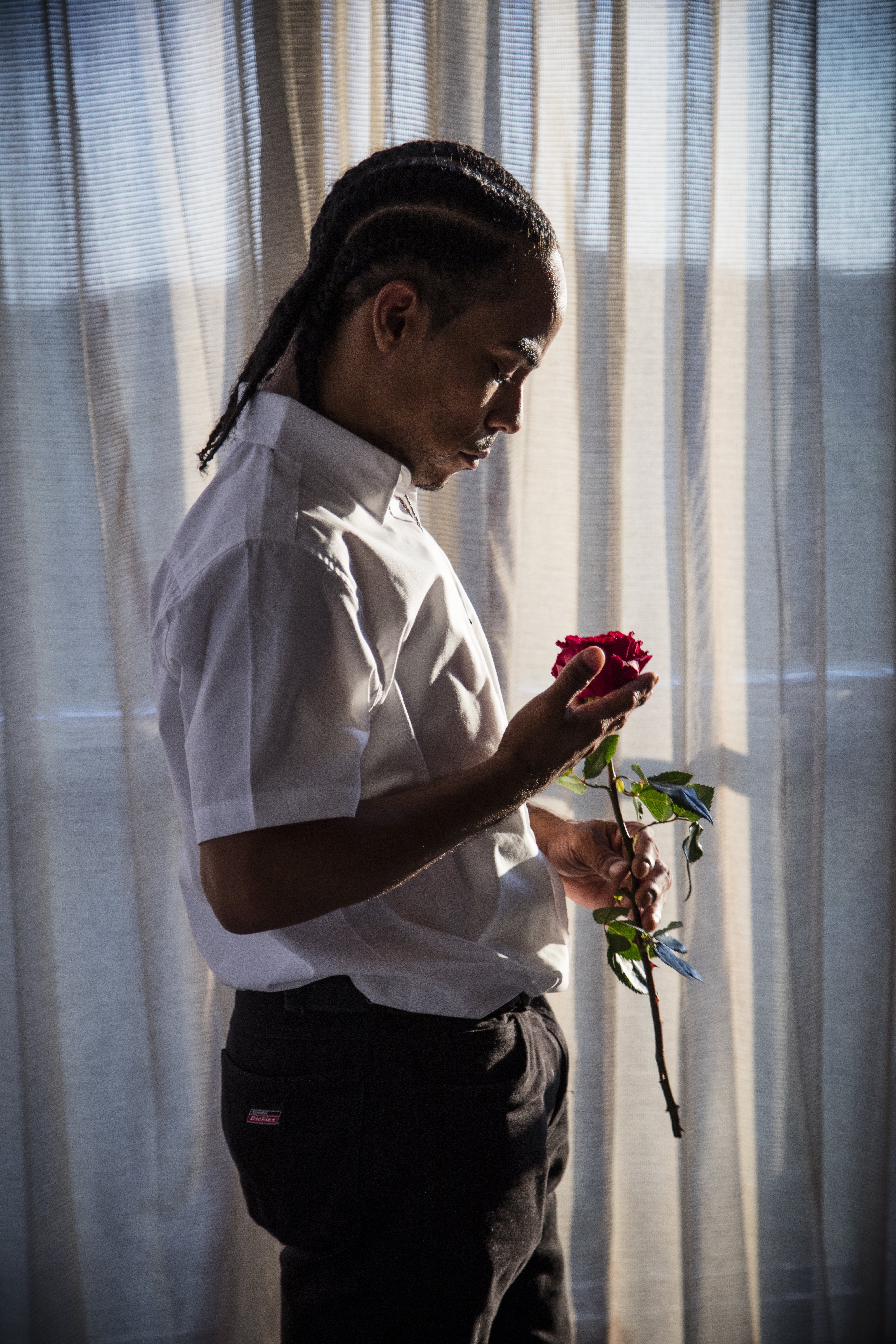 In one simulation, you can look up and down a waterfall of multicolor petals that extends indefinitely above and below of you. In another you can run through petals like fall leaves making them dance like a scene from Fantasia. There is a leather daybed at the back of the room where you can lie down and let endless clouds of petals fall down around you. It is, in Sarah's words, "sublime."
"There's definitely a strong sensuality to the whole piece. It's meant to seduce you," she said, sitting in the exhibition's screening room. "When I make art now, I want to make things that are beautiful, as movingly beautiful as I can possibly make them. But I think the radical thing is saying this project is also about beauty."
"Beauty is very much related to the male gaze, so it would have been weird for women to be choosing the most beautiful petals. That didn't make sense to me," she explained of the Bell Labs portion of the project. She chose male workers, too, because the labor behind big data projects like Amazon Mechanical Turk is usually done by women. For her own big data project she wanted to flip the script. "Visually, there's the tension of men and male hands with roses," she continued. "But ultimately, I am directing it. [The men] are my objects of attention. I set them on stage, they're in this atrium. I'm looking at them. In my fantasy, with my big data, I have male workers."
Meyohas, who is French-American, studied finance at Wharton (and later earned an MFA from Yale). She's long been interested by ideas of value, and who assigns it. It's a concept she explored in her recent work Bitchcoin (2015), for which she created her own form of cryptocurrency.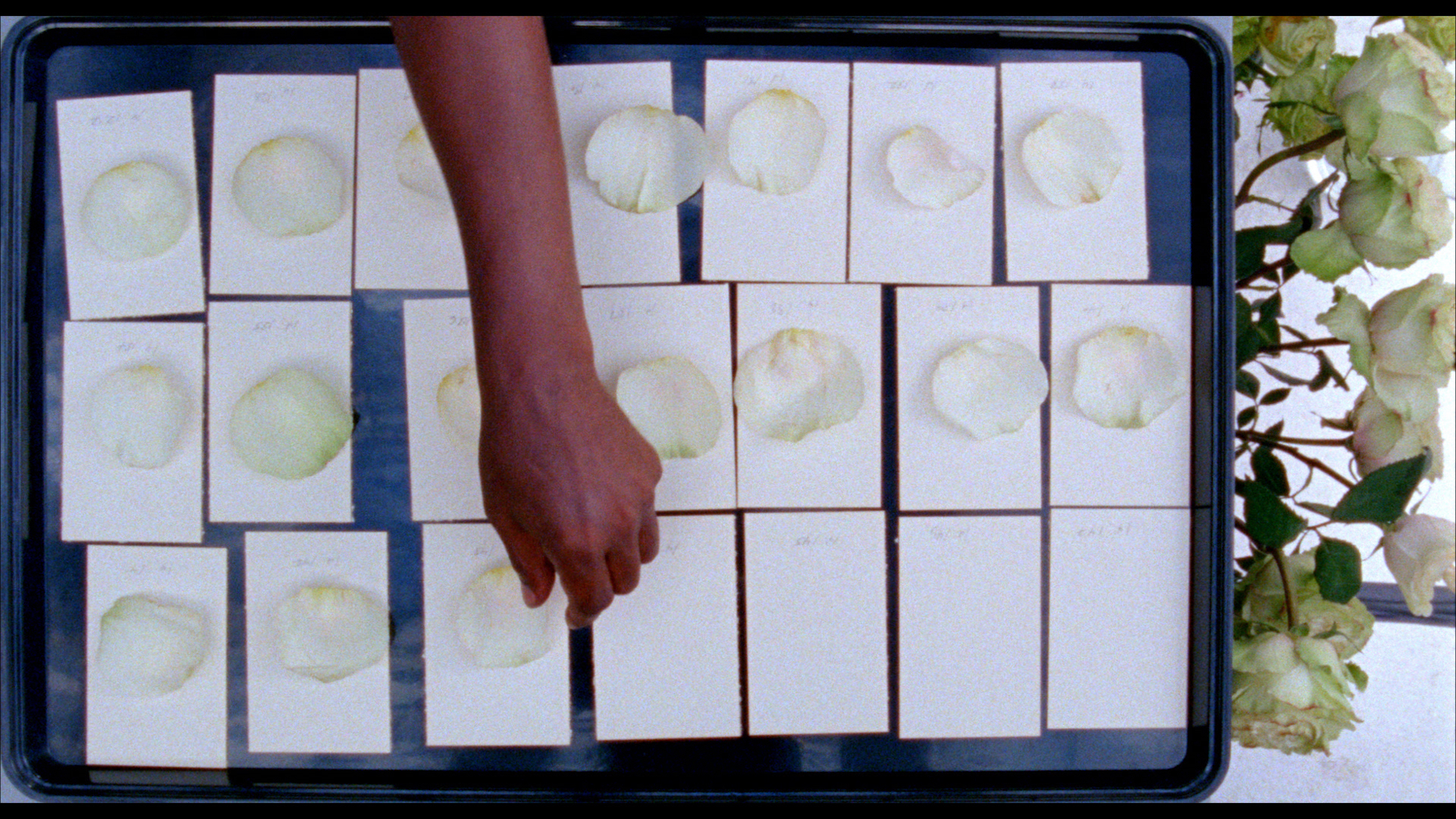 "Value is endlessly fascinating to me because it can be analyzed in super 'objective' ways mathematically. But economic value and cultural values and moral values are all enmeshed," she explained. Not only were her workers ascribing value to petals according to their beauty, but "I ultimately want to make something of value," said Sarah of the work itself. "And now, when people ask what's valuable, it's data. Companies are buying data, selling people's data. Here it was like, I'm creating my own big data, of rose petals."
Why rose petals? Sarah had had a dream about petals, before beginning the project. It was a perfect prompt for a project that is inherently romantic. "This piece came very much out of desire," Sarah said. "It was also obsession, I needed to do this. It was like an insane, romantic, 'I must do it.' I didn't need 10,000 roses. I probably could have done it with 100, but I had to have 10,000!"
"Cloud of Petals" is on show at Red Bull Arts in New York now through December 10.
redbullartsnewyork.com