10 things you need to know about sassy 009
Meet the Norwegian threesome sticking live flute over electronic beats and making it slay.
|
13 December 2017, 12:29pm
If you find pop music too obvious and industrial techno too soulless, then the very well-named Sassy 009 might be perfect for you. Comprised of Sunni, Tia and Joe, the trio of friends from Oslo worked with what they had (attitude, a love of music, flute skills) and ended up with a load of beautiful melodic club music. Despite being together as a band for less than a year, their debut EP Do you mind was released last month on London indie Hard Up Records and tells a dance-inducing, apathetic-yet-cool-af story about relationship highs and lows.
And Sassy 009 have a treat for you on a rainy and miserable Wednesday; they got the VHS camera out again (a la Are you leaving and Summin' you up) to make a video for the killer Pretty baby. Worming their way across the dance floor under a sky of disco lights, for a track about (in their words) "love, boys, sex, drugs and rock'n'roll", they called on their manager/friend/life coach BAYA aka Andrew Murray (not the British tennis player). "He directed and edited the video, and shot it with Andreas Bjørseth," the girls told us over email. "It was very fun. We just danced and hung around in a room with an old dentist chair and some ladders. There wasn't a clear idea for what the video would be like, so we just went with it, and that was very liberating."
Watch Pretty baby and get to know the very sassy band via these 10 (relatively) fun facts below.
1. They're old school pals.
"Sunni and Tia met in middle school, and Joe and Tia met in high school. Then Joe and Sunni met through Tia when we started making music together in January this year."
2. They're jokers. We think.
"Our first impressions of each other were: 'Basic b*tch, I would never play in band with her!'''
3. They're all from Oslo, which, despite everyone knowing everyone else, sounds great.
"The best thing about Oslo, and Norway in general, is that we have a very well functioning system in regards of school, health care and welfare. It is reassuring to know that whatever you do you won't end up on the street without any help, the system will always have your back. Another nice thing about Oslo is that you can easily walk anywhere in the city centre, and nature is always close by."
4. Sassy 009 was Sunni's SoundCloud username forever ago.
"And then it was the name we were booked under for our first show. So when we started making music together it just kind of stuck."
5. Their music is about relationships, and they're got their priorities right.
"Because we all know that there are few things in life that are as important as relationships. Are we right, or are we right?!"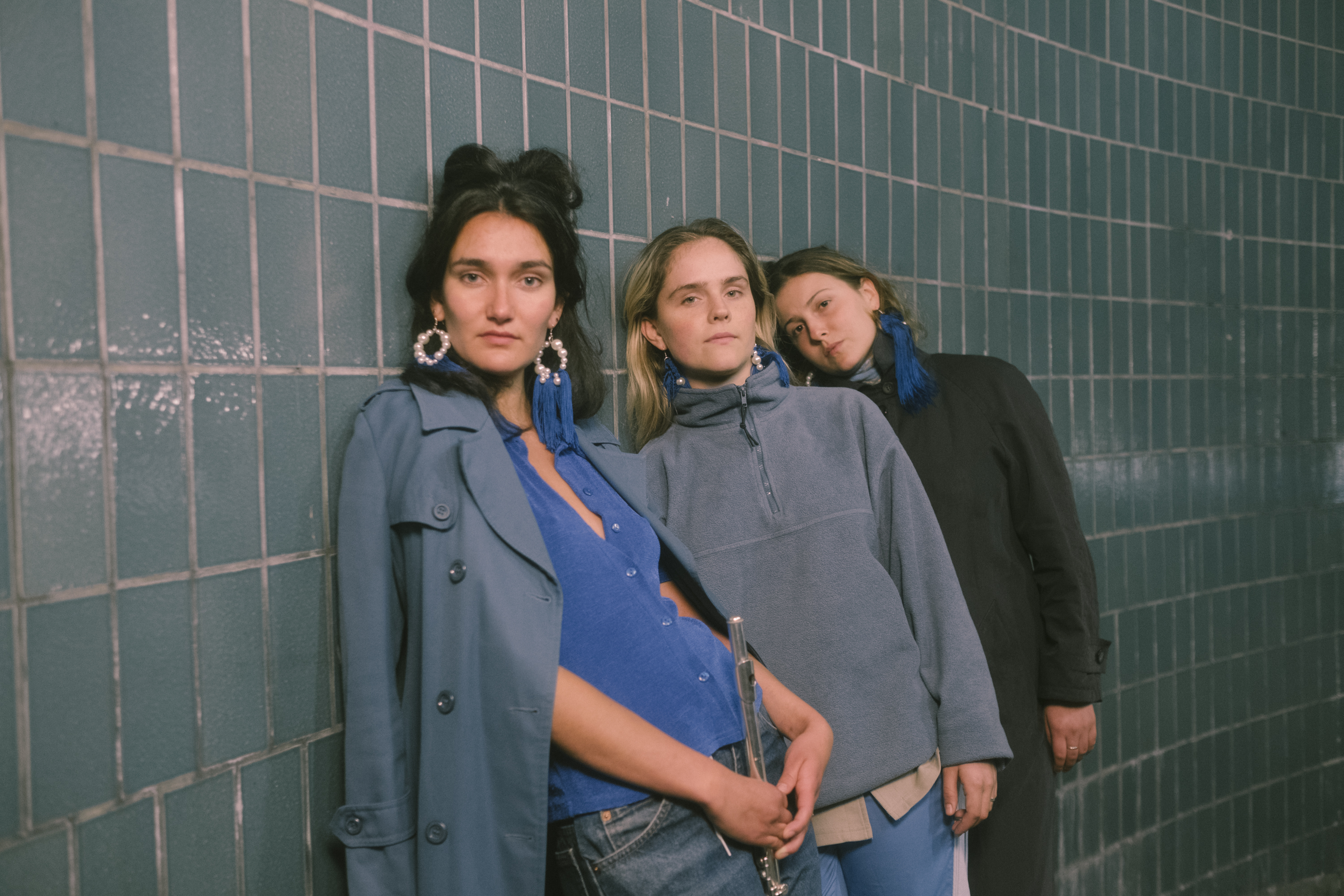 6. They wish they could work with Lady Gaga.
"Don't you ever let a soul in the world tell you that you can't be exactly who you are." - Lady Gaga.
7. When we asked them how they found their sound, they wrote us a cute little story...
"Once upon a time in January 2017, in the deepest of fjords far far away in Northern Europe, three youngling girls found out that their sound was missing. And so one of the greatest adventures of our time began.
The three youngling girls found themselves helpless, there was no help to get, and they understood that they had to do this task alone. Together, but alone. So they started looking. In the deepest corners of their living quarters. Was it there? No. It was not. There they only found vocal melodies.
They started looking outside. Was it there? No. It was not. There they only found a pirate copy of the Logic Pro X software.
The youngling girls understood that this was going to be harder than once thought. This was not a question of where, but how. Then suddenly! A piece of paper carried by the wind appeared in Joe's hand. It was a map, and so the great journey began.
Through the fjords, caves, valleys, mountains, forests, under the tent, over the cabin, inside. They looked everywhere. They could not be tamed. They were unstoppable, fierce, fearless, sassy. This great search led them to a little goblin with a ginger beard, waiting at the end of the rainbow holding the Golden Coffin. There it was, finally they reached their goal. With great excitement in their eyes and hearts they opened the coffin. The coffin was empty. And it was in this moment the youngling girls realised that Sunniva had put the sound in her night stand, all along. So remember kids, it is not about the journey, nor the goal, it is about remembering where you put the sound last. This is how we found our sound."
8. They like to imagine people listening to their music in Canada.
"Great democracy! Very good prime minister!"
9. Listening to Summin' you up will make you want to practice witchcraft. If Sassy could, cast any spell on anybody, this is what they'd do. We're not sure either.
"Avada Kaytranada, simsalabim, look! Now you're Shady and Slim! Preferably cast on Christopher Columbus."
10. Their NY resolutions for 2018 look a little something like this...
"Stay sassy and always remember where we put our sound. Meet Lady Gaga. Make new electronic music with vocals and flute."