joan jonas has been a pioneer her entire life
As her retrospective opens at the Tate Modern, we spent time with the art icon at her New York home.
This article originally appeared in The Radical Issue, no. 351, Spring 2018.
"When I began, I had no idea how this would play out 50 years later," Joan Jonas says. A pioneer of video and performance art since the late 60s, and who opens a major survey show at Tate Modern next month. Joan Jonas is 83, and still a radical.
We are in her loft in SoHo, New York, where she has lived since 1974. Then, SoHo was desolate, the old factories were busy being colonized by artists. Now, there's an Apple Store down the street. The brick walls are painted white, and along one hangs a reel of white scrim plastic sheeting. It is an essential component of Joan's work. She often performs in front of it, projecting both onto herself and the scrim behind.
"Joan is an inventor of forms," says Andrea Lissoni, Senior Curator International Art (Film) at Tate, who is curating the Tate Modern show. "She has invented new ways to share space. She has done so as a female artist within a very male-dominated environment in New York. It is a different space for performance, with a different way of performing."
It is work of intellectual rigor, political intent, and shamanistic mysticism. For whatever reason, until now it is little known in the UK. Like much in the contemporary art world, and contemporary culture, this is a wrong that needs righting. The opening of the show at Tate Modern will coincide with a series of performance events that will include restagings of Joan's work. One piece, Delay Delay, will happen each day at low tide, on the shore of the Thames in front of the Tate Modern. "I hope it works," says Joan. "We're calling some of them experiments."
Joan creates in the moment. "When I first did these works, I didn't think about documenting them so I could do them again," she says. "I thought about documenting them because I was interested in capturing what they were. I didn't think I would ever re-do them in this way. I still don't document my work with that in mind."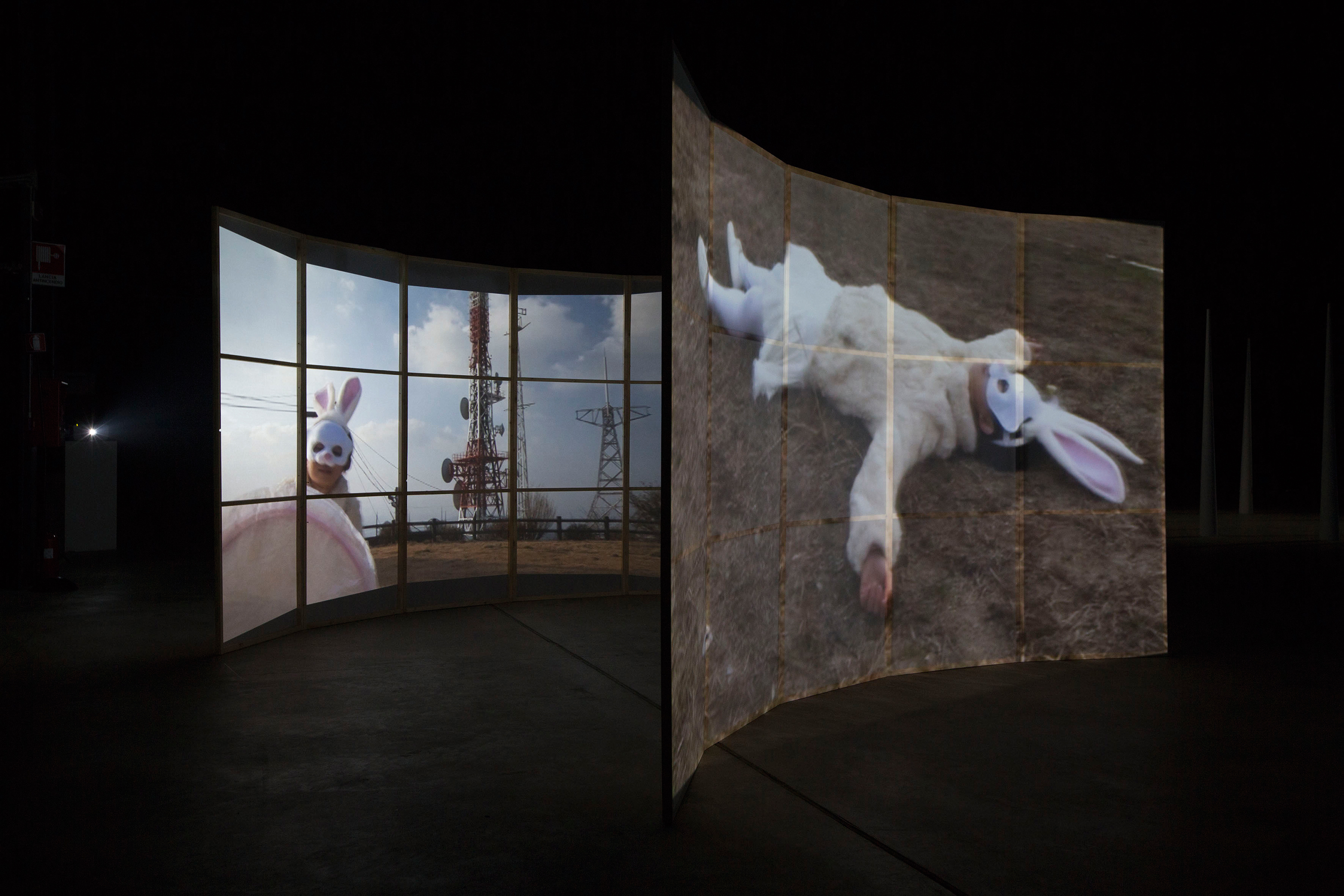 The work exists within a time. "I really strongly feel that you can never see the piece the way it was," she says. "It just will never be the same. Because of a different location or a different atmosphere, it's a reinterpretation of a memory of a piece, but it's not the piece itself, ever. You have to approach it from the present."
The work that she has made is inclusive and welcoming. That does not mean it is necessarily immediate or easy. "I never tell people how to look at my work," she says. "One should give it time and not try to make too much logical sense of it. And to step into it and really look at it and listen to it. It depends on the person. Different people see it in different ways. I hope people will concentrate and be open to it."
Joan's work evolved with 20th century technology. Her first couple of films needed other people to control the cameras. "When I bought the video Portapak, I could do everything myself." She bought it in 1970, on a trip to Japan. "The technology of the Portapak had a strong effect in relation to my work. It's the idea that you can sit and look at yourself, or the audience can see you and a representation of you, at the same time. Ever since then, I've worked with how can I use technology in relation to my image, and how could I alter the image."
Crucially, although Joan was using new technologies, she wasn't referencing them in her work. "I didn't refer to popular culture at all," she says. In the late 60s, the legacy of pop art had made film, TV or music an assumed subject matter for many of her contemporaries. Perhaps this is why her work has taken so long to enter into a public consciousness: because it had no interest in taking the easy path of pop.
"Through the years, the big outdoor works were to do with distance and landscape and sound delay," she says, meaning works such as Delay Delay, "and the video works dealt with persona and alter-ego and feminism, and dressing up for the camera." In the early 70s, she created the sexualized, masked character Organic Honey to look at female identity.
Her work has continually addressed themes of myth, ritual and storytelling, in ways that are not blatant. "I'm not interested in making didactic work," she says. Recently, Joan has become deeply concerned with climate change. "I'm not overtly making a statement," she says, "but I make references that it's very implied. The audience gets it, I don't have to spell it out."
Many of her films are housed within sets, such as Reanimation 2010/13, projected through crystals. Her dog, Ozu, regularly appears in her images. Often Joan films something first, then works out how to use it later. "I collect these images, then I struggle with how to put them together and make sense of them," she says. "But there's a reason for collecting the fragments."
It's deeply inspirational to spend time with Joan and her work. It is her intelligence, and the intelligence she assumes of her audience. It is the seriousness of her gaze and her curiosity about, and concern for, the world. It is her desire, in her ninth decade, to keep looking.
"I couldn't have anticipated what is going on now with iPhones and people looking at themselves in different ways," she says, "and Instagram and the exchange of information. I couldn't have anticipated that, so I still don't try to anticipate anything. I really work from the moment."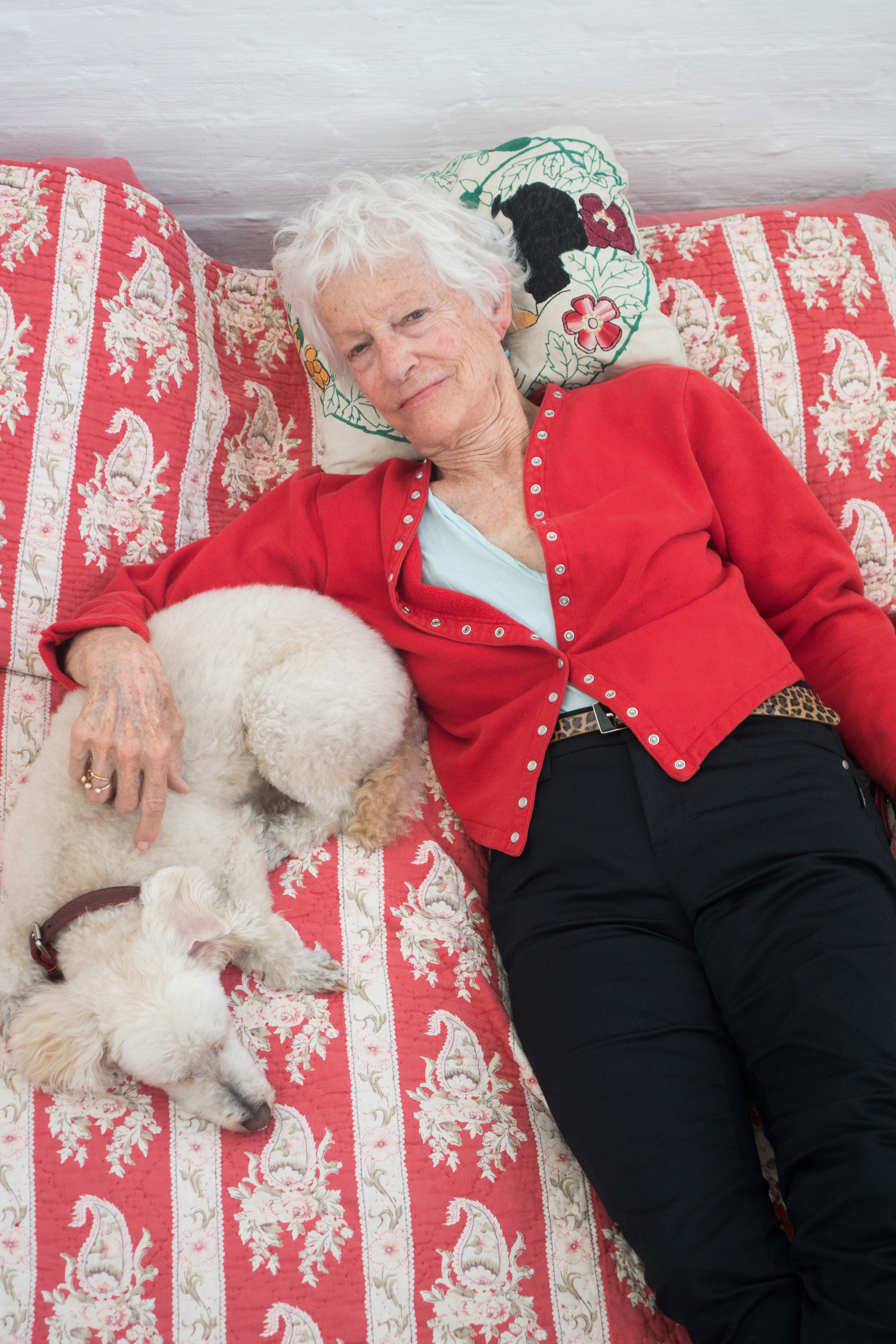 Credits
---
Portrait photography Wolfgang Tillmans