Photography Mitchell Sams
clare waight keller's sophomore collection for givenchy looked to 80s berlin
And drew influence from David Bowie's turn as a vampire in The Hunger.
Photography Mitchell Sams
Who?
Last season, all eyes were on the ex-Chloé creative director Clare Waight Keller as she presented her vision of Givenchy for the first time. A heady mix of past, present and future saw her reimagine Hubert de Givenchy's heritage, filter her predecessor Riccardo Tisci's own gothic luxe legacy and introduce a few of her own signatures too. On the day her acclaimed couture outing in January -- strong tailoring seen through a female gaze -- would be seen on the red carpet of the Academy Awards, she showed her sophomore collection.
At the Palais de Justice -- transformed into something resembling a film noir set -- Waight Keller returned to Hubert's legacy of film star-worthy eveningwear and mixed it with the grit and glamour of Berlin on the cusp of the 80s. There was no sophomore syndrome stutter here, this was a tightly-produced, hit-heavy, confident follow-up.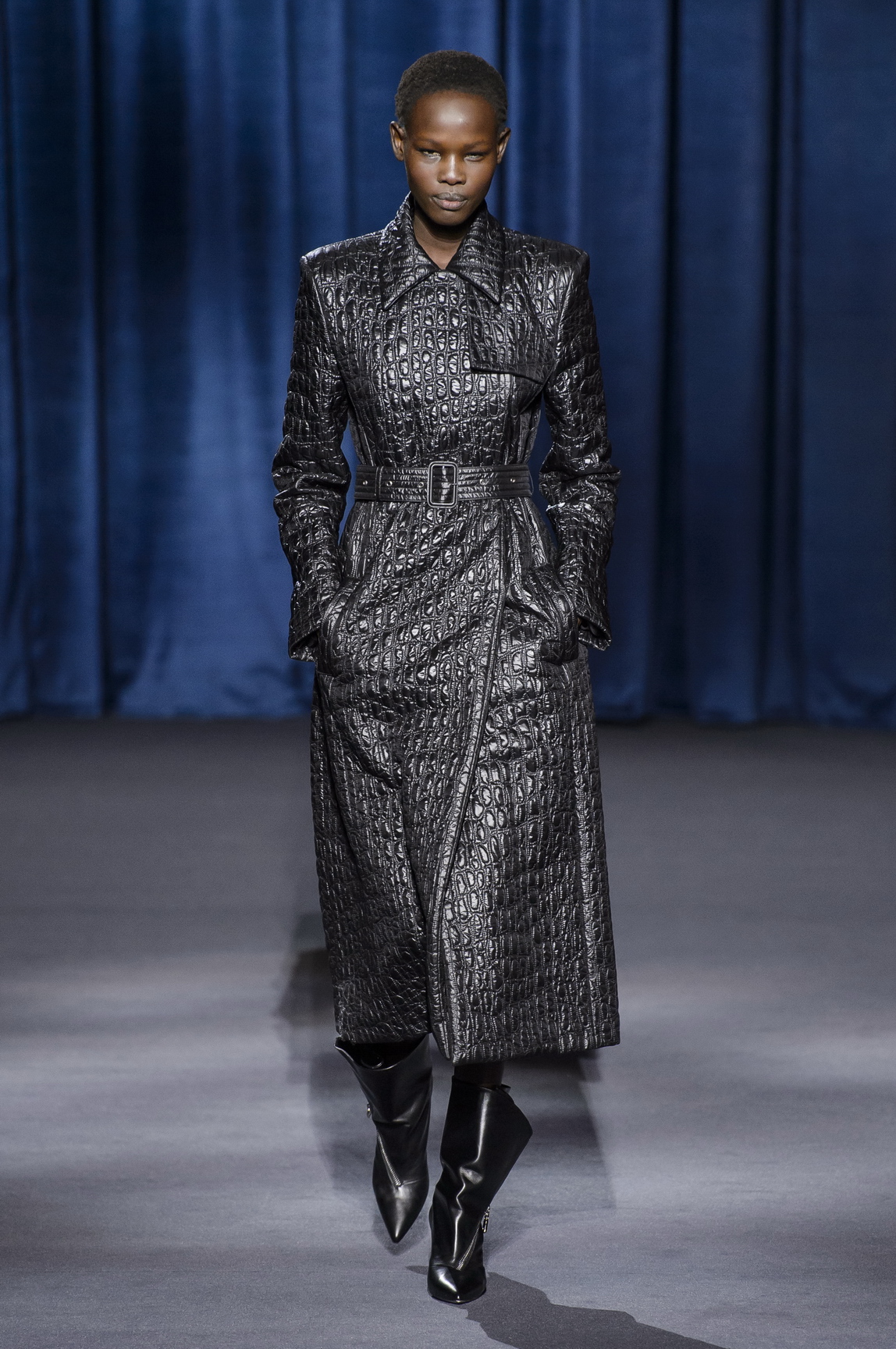 What?
"The collection is loosely based on the nightlife of Berlin in the early 80s, before the wall came down and through that period when the wall came down," the designer explained backstage. "I had this image of the Givenchy man and woman as film noir outlaws with an element of sleaze. A sort of tension between the bourgeois and the dangerous." The result saw a dark, enigmatic collection that transposed the historic language of Givenchy through shapeshifting nightlife subcultures and filtered it through the lens of today.
Cocktail dresses evoked the eveningwear of Hubert de Givenchy, but slowly morphed into the dancefloor-ready pieces that could party the night away. It was all about distilling the exuberance of that scene and interpreting it in rigidly ruffled plissé soleil dresses, and in bold and sculptural dense faux furs. Waight Keller presented a dense, dark fantasy of glamour grounded in the reality of now.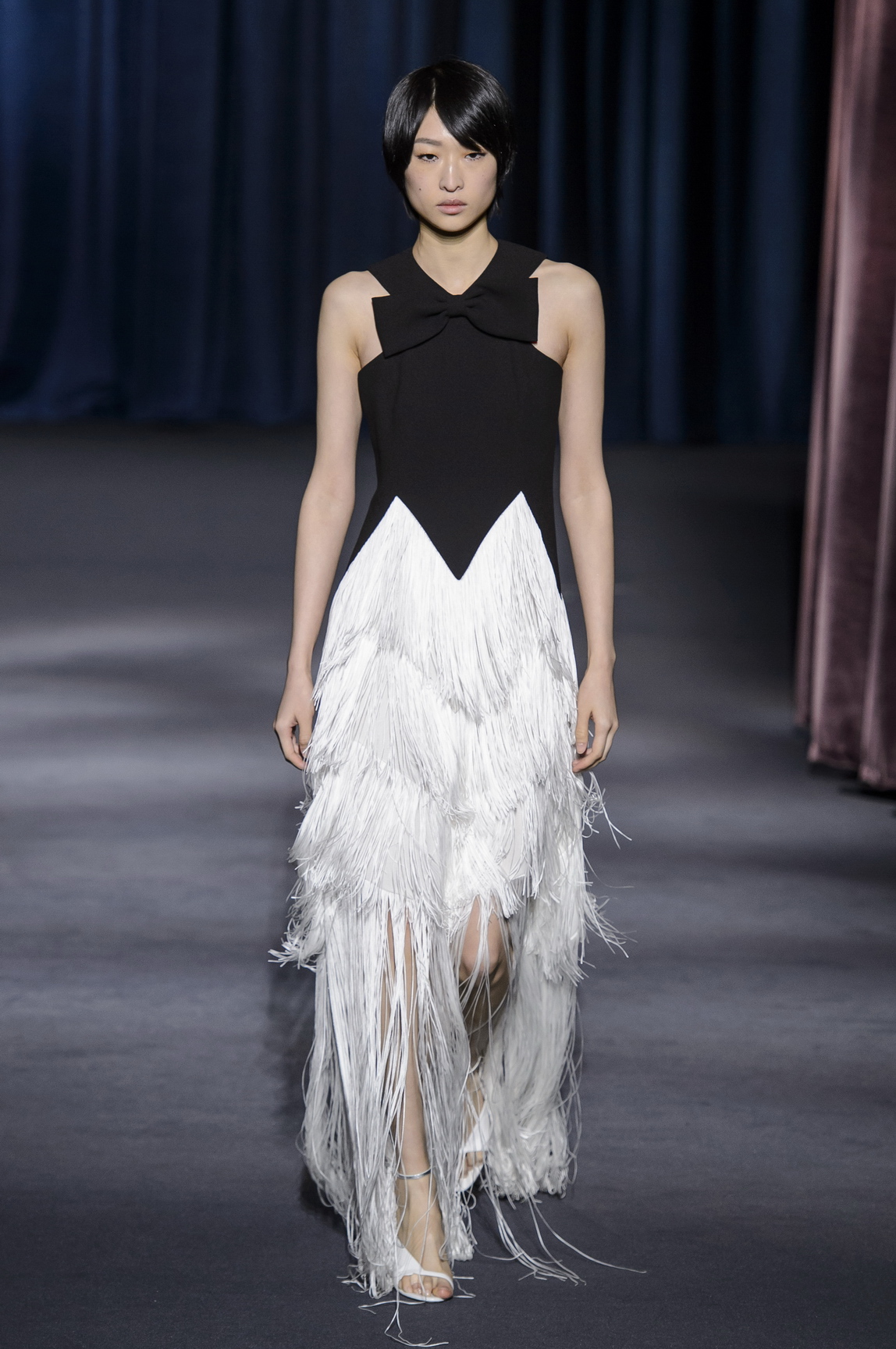 Wow!
This modern luxury filter was at its most obvious with the exaggerated extravance of the opening "sleazy fur" coat looks -- thankfully all faux. Elsewhere, ethically sourced sheepskin was used in outer layers, while exotic patterns echoed in nylon quilting were reminiscent of crocodile, and in a liquefied rose print that bled into animal motifs. Now, that's modern luxury that will keep everyone from high-end house clientele to Hollywood A-listers -- both the woke and the sleeping -- and anti-fur protesters happy. No mean feat.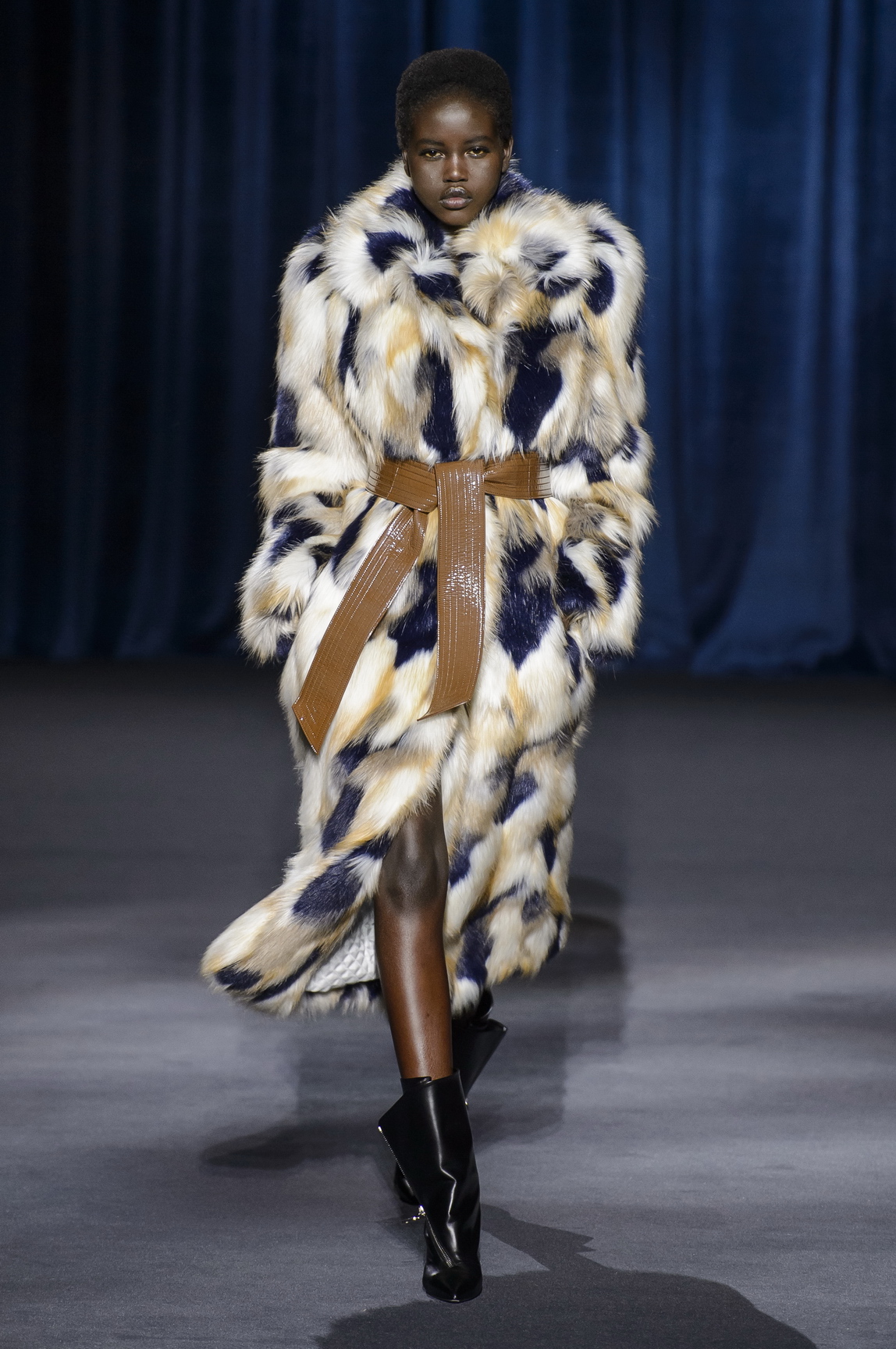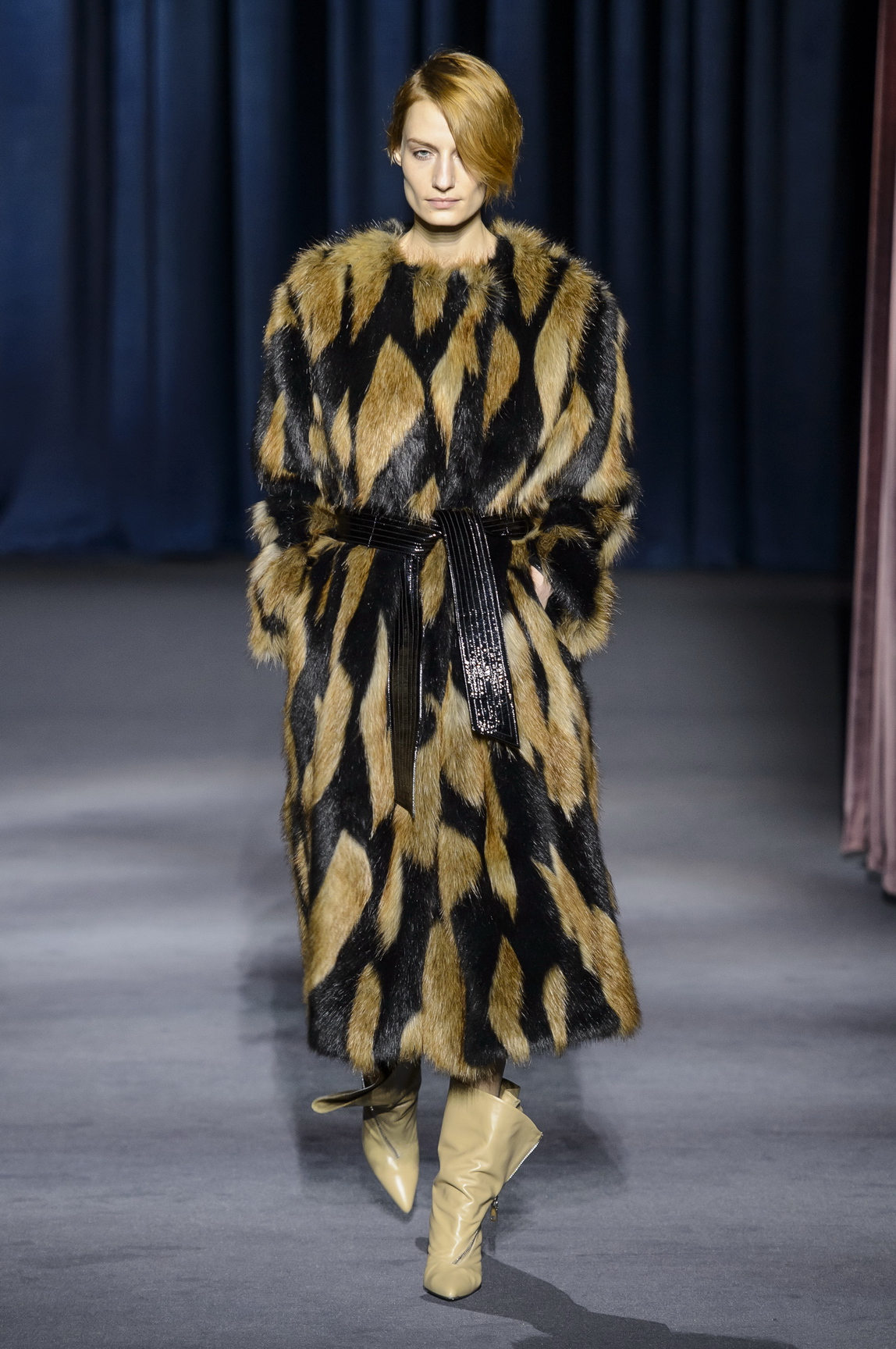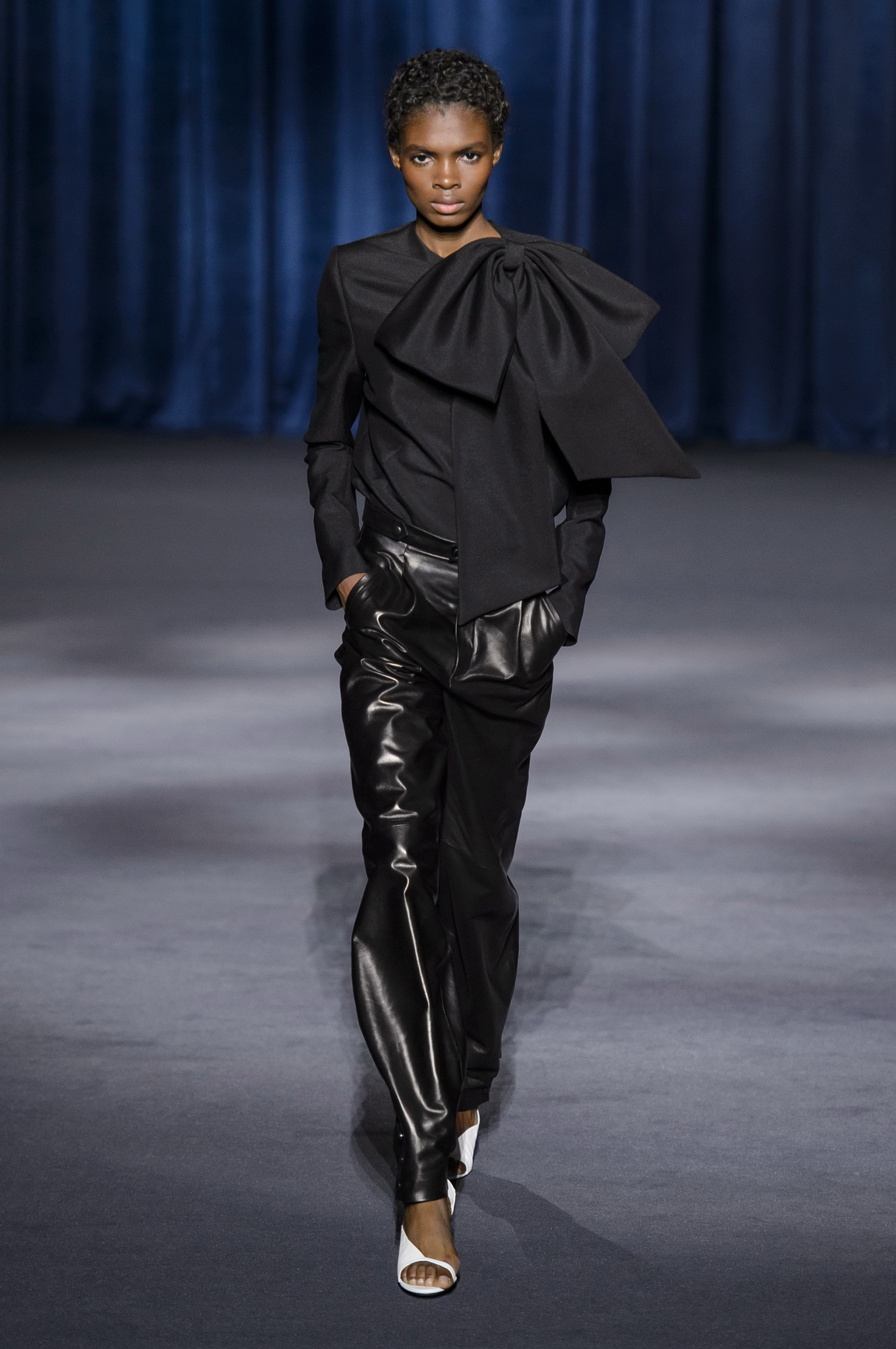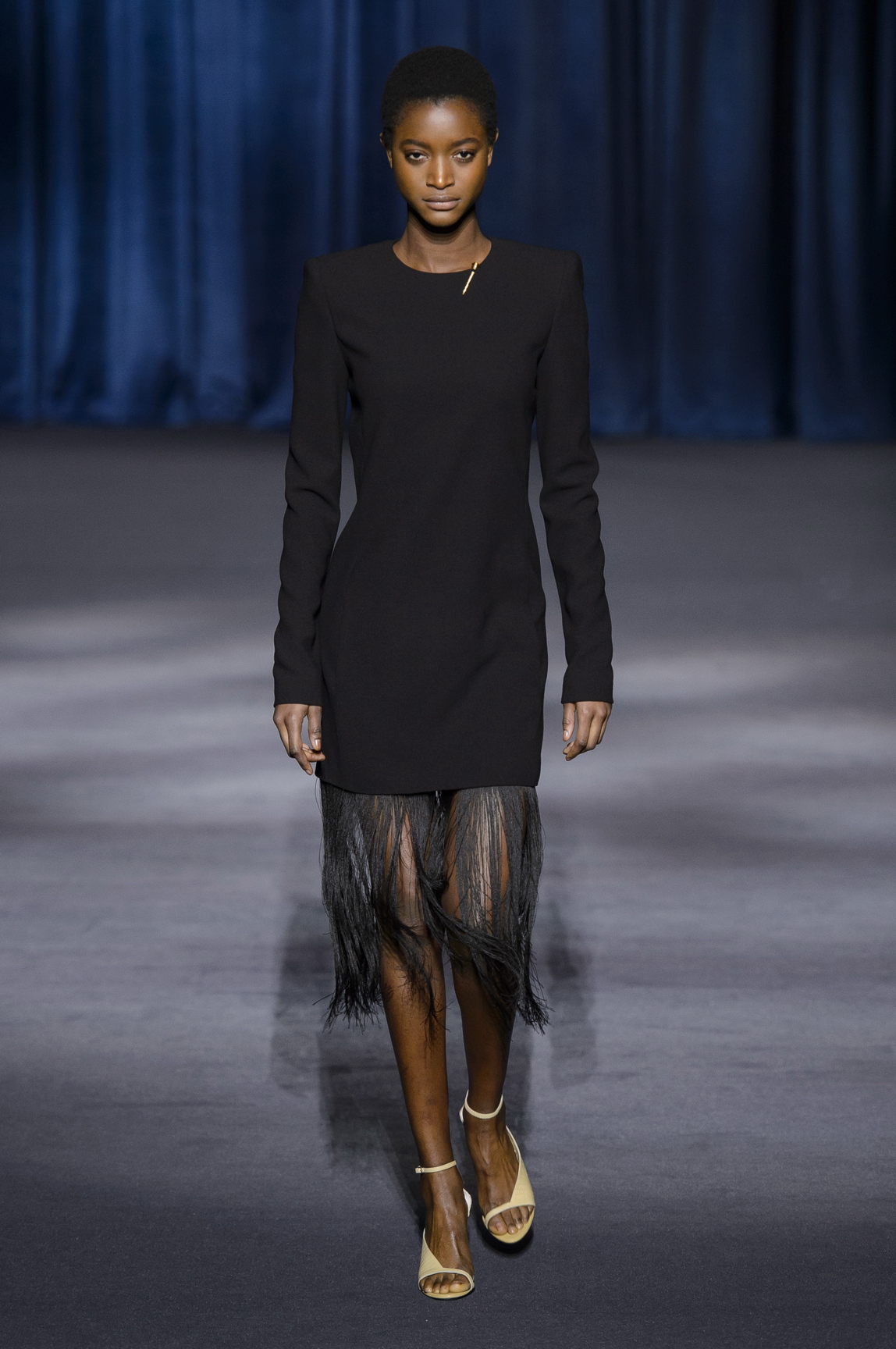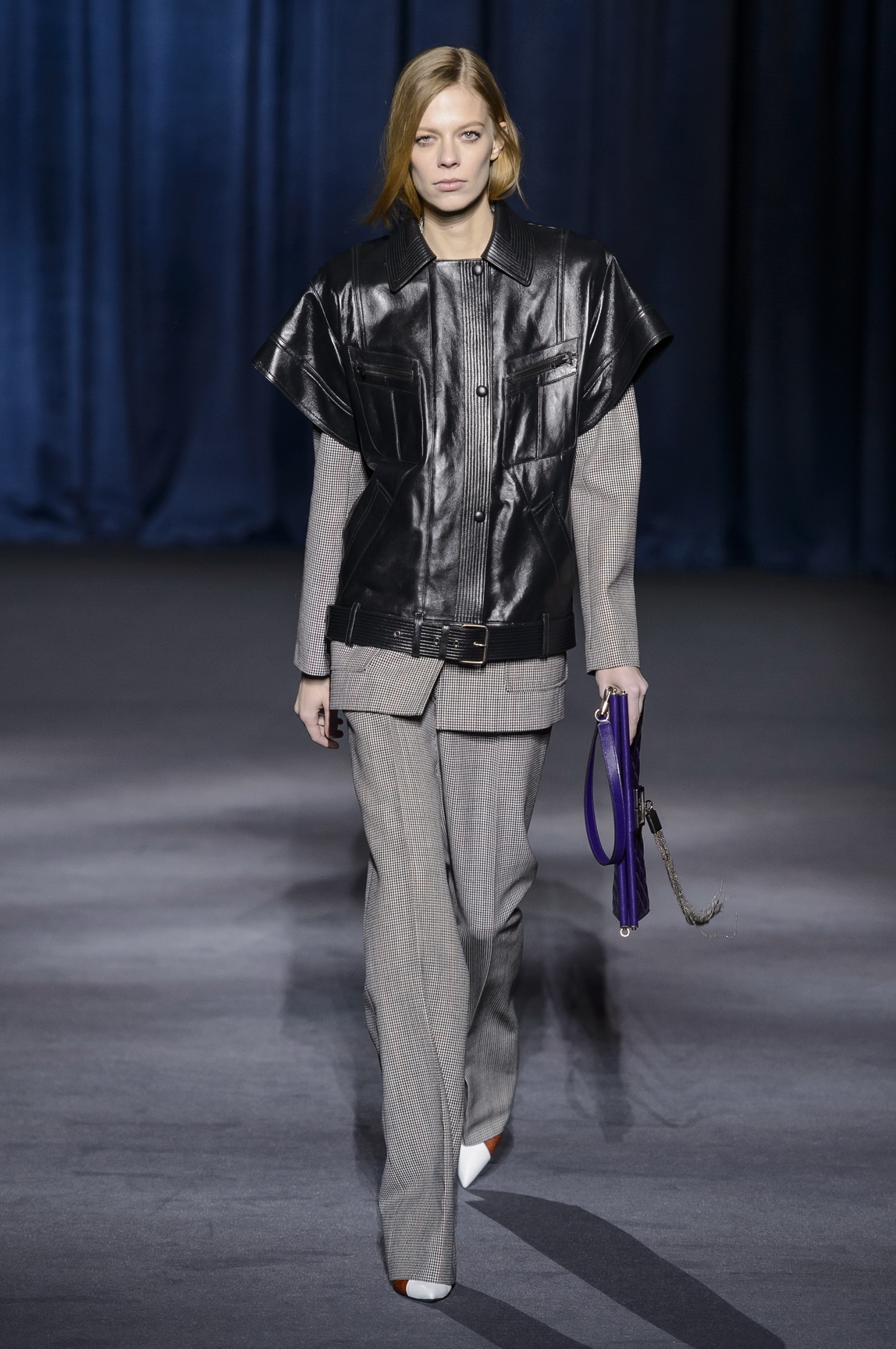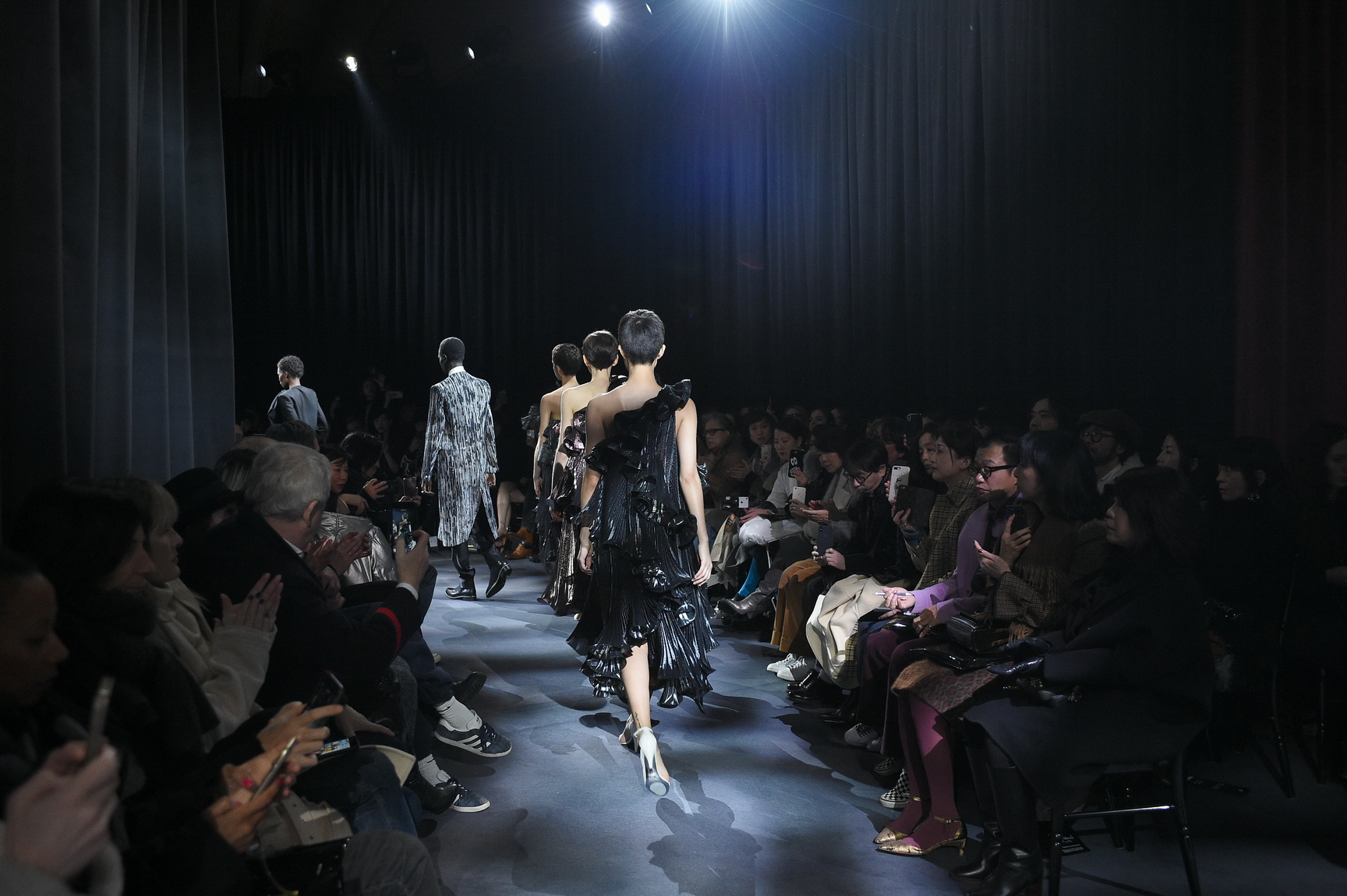 Credits
---
Photography Mitchell Sams