Photography Mitchell Sams
eckhaus latta cement their place as new york's coolest brand
The who, what, and wow of Eckhaus Latta autumn/winter 18 collection.
|
12 February 2018, 12:46pm
Photography Mitchell Sams
Who?
Seemingly in the space of a few seasons, Eckhaus Latta, the duo comprised of Mike Eckhaus and Zoe Latta, have gone from respected art house outliers to one of the most talked about shows in New York. Yesterday in Bushwick they showed a collection both cerebral and sensual, bringing their appreciation for structure and tailoring to the fore. The wind and rain may have howled outside, but inside we were cosseted by their serene colour palette and the soft croonings of Yaeji covering Drake's Passionfruit.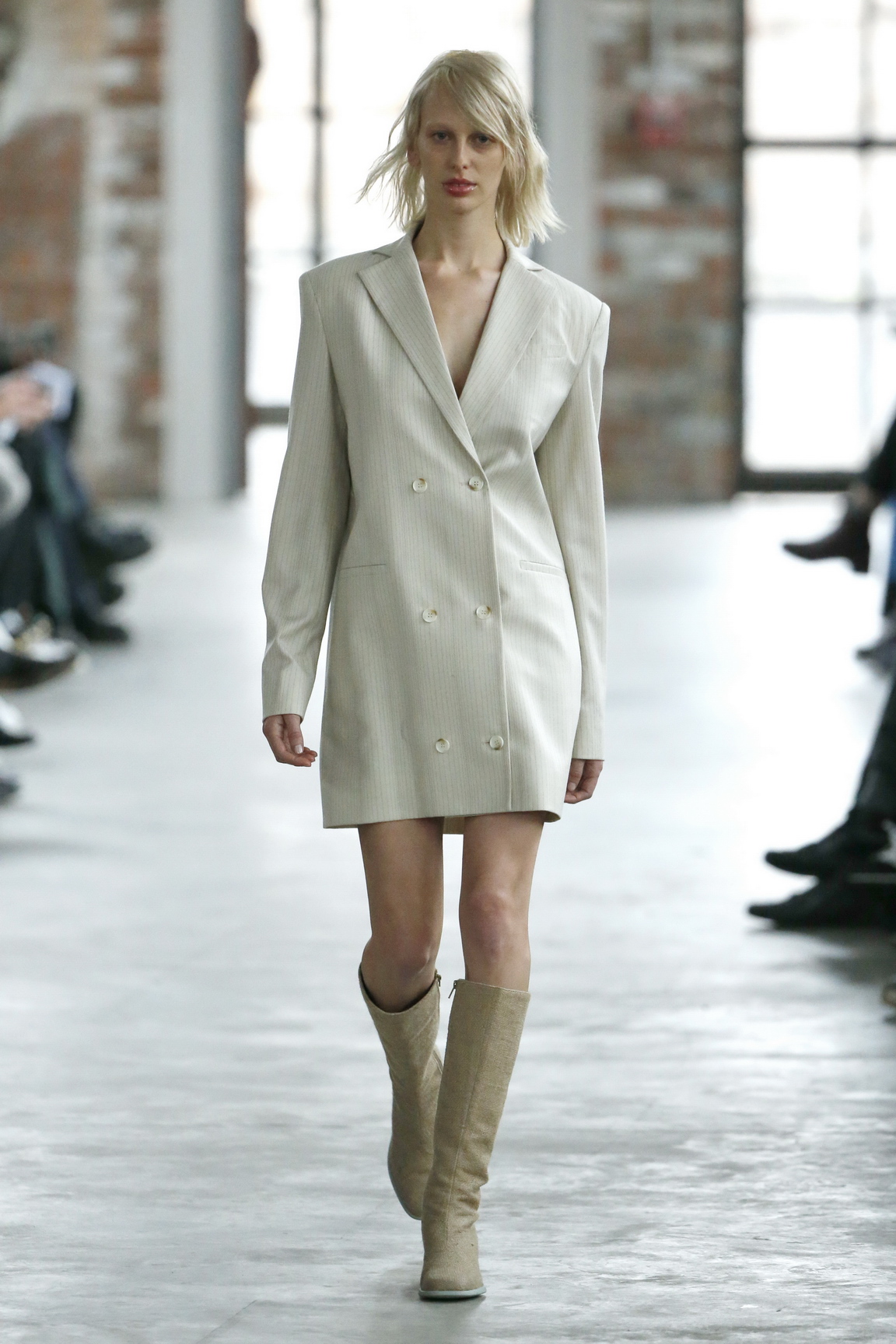 What?
Lili Sumner opened the show in a boxy tailored jacket and knee high boots, commencing a series of all white looks that encompassed leather trousers, satin shirts, and a diaphanous dress worn by musician Sophie. The show then came to life in technicolour, from a mauve minidress, to a striped orange and grey knit worn by Paloma Elsesser, to a skintight, floor length yellow gown that was almost awards season ready in its splendour. Colour and form combined most spectacularly in two looks comprised of orange, tie dye jeans -- one with a matching orange jacket, the other with a striped, padded corset, that closed the show. It looked glorious, the loose trousers with the moulded, You felt like the designers had a more heightened awareness of the bodies underneath their garments.
Where?
Part of this, they said after the show, was that they've been listening to customers at their LA store – yes, Eckhaus Latta may be an independent label, but they have a gem of a store, separated from the studio by only a curtain (a recent sale was the closest to deranged you'll see Angelenos get). Part of the allure of this show was the impression of choice. Whether you wanted to swathe yourself in an oversized jumper, or go out in a cropped one with tassels around the waist, there was something for every mood.
It's also of note, that, while the New York schedule is ever more bare, with designers decamping to Paris, Eckhaus Latta have remained, and are seemingly growing ever stronger from it -- they're now the American design duo of note.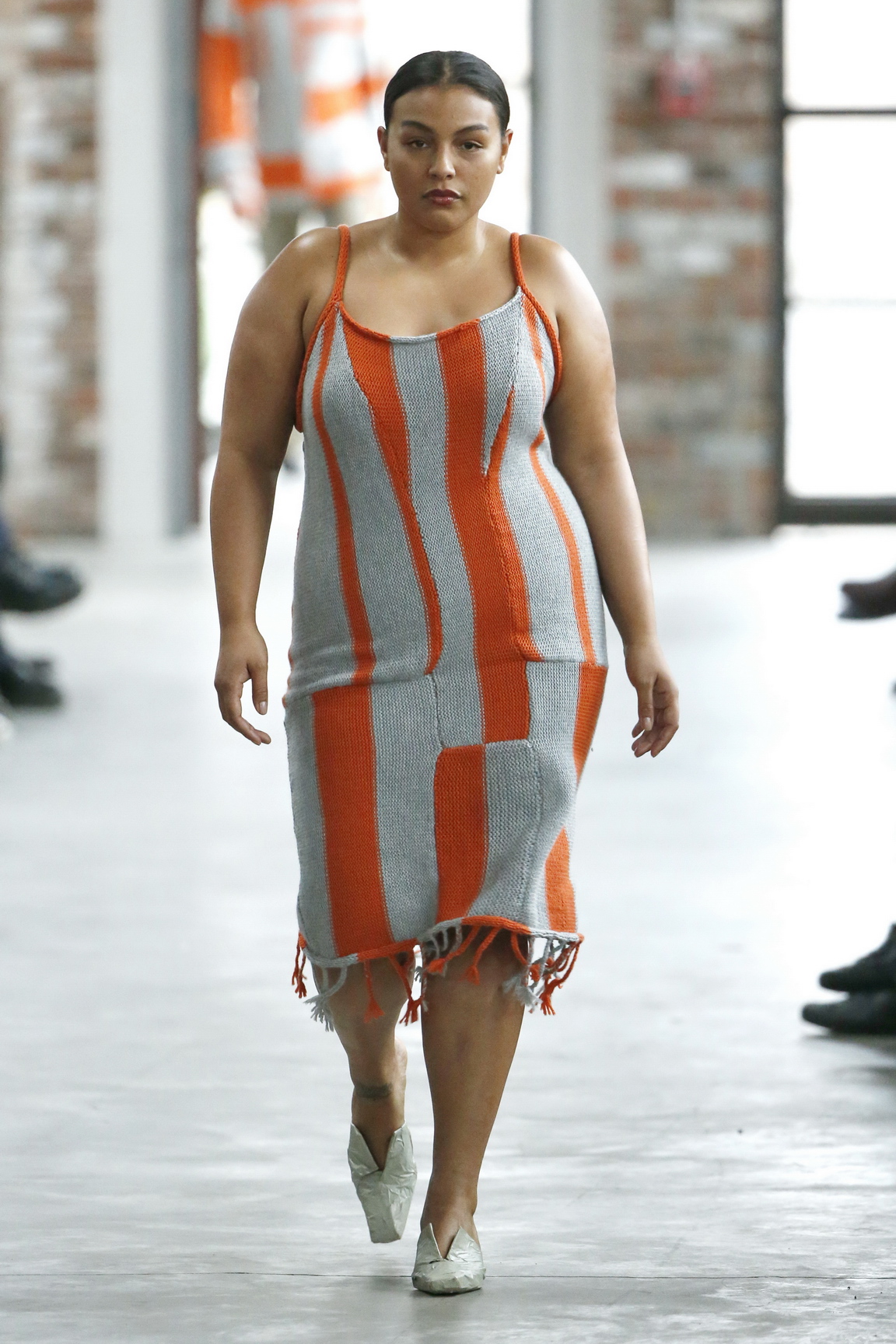 Wow?
The wow of an Eckhaus Latta show is its extreme difference to almost every other show of the season. In place of the thumping techno that we've listened to throughout the season thus far (in fact probably at fashion shows since the beginning of fashion time), and vaguely terrifying looking models, there was a soft, pensive soundtrack, a magnificently diverse cast of models and friends, and mescal and popcorn afterwards. It was a gentle embrace rather than a stiletto to the foot, a show full of ideas rather than just noise. Here's to their gentle takeover of New York Fashion Week.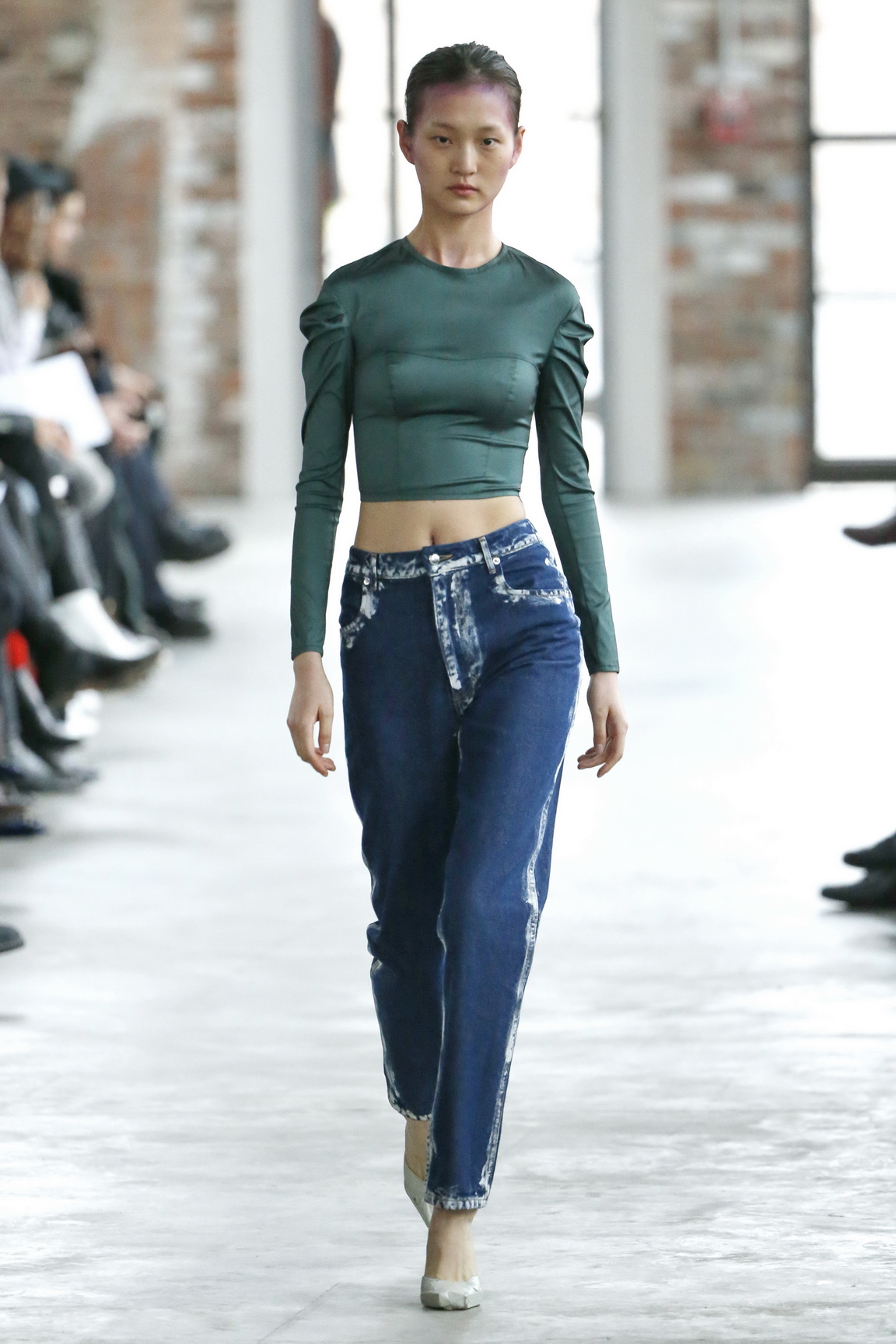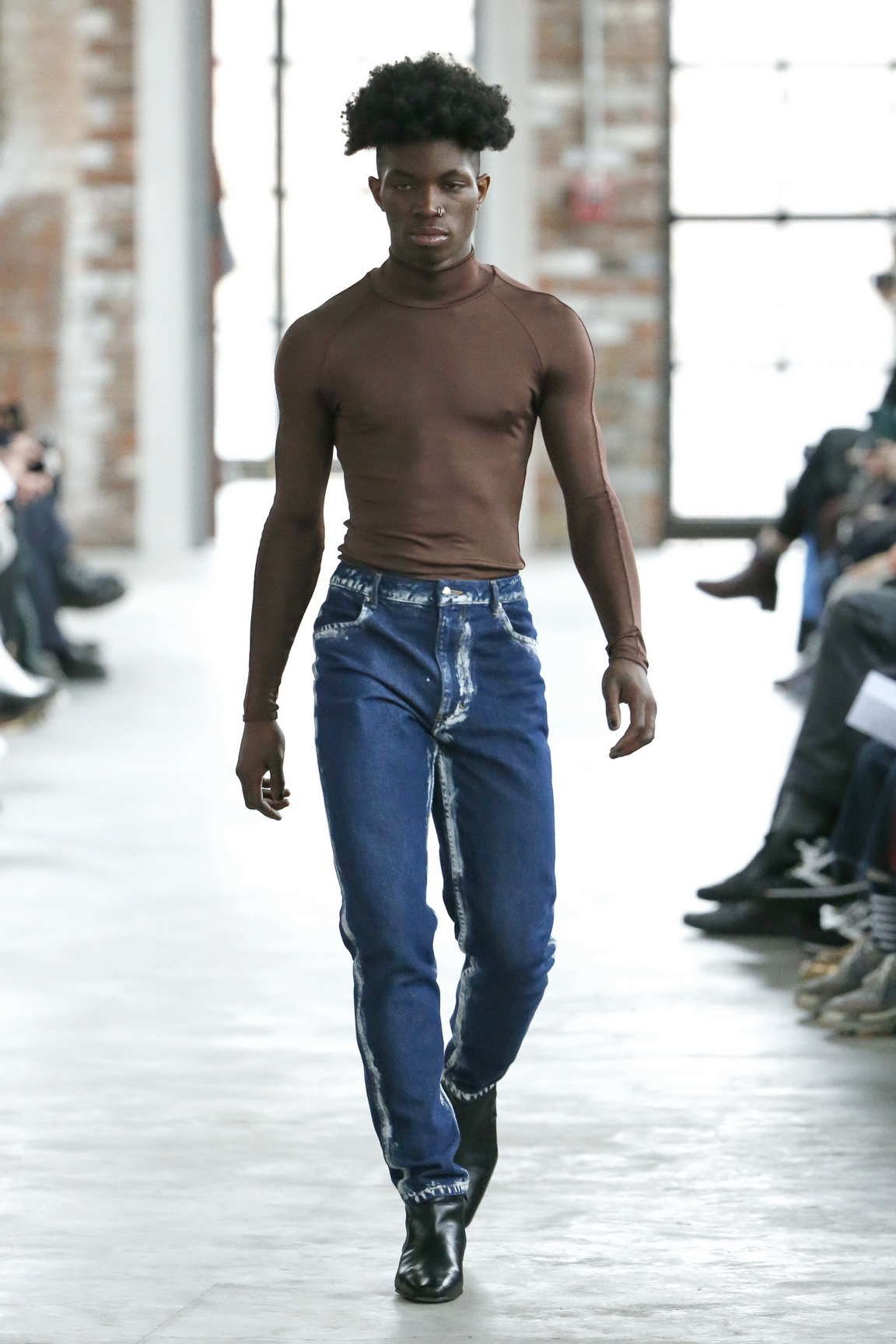 Credits
---
Photography Mitchell Sams