abbey lee stars in cara stricker's surreal short film about female identity
'Maverick' is a seductive portrayal of love and gaslighting.
Young womanhood, manipulative relationships, and the effect those relationships have on our own identity -- all themes that have come under the spotlight in recent months. Cara Stricker filters them through a psychedelic dreamscape of color, sound, and physicality in her stunning new short film Maverick. The film stars Abbey Lee as a young woman whose listless life in a progressive commune is suddenly interrupted by the reappearance of her ex-lover Dick. Stricker has long been fascinated by the complexities of youth and womanhood — whether she's shooting for glossy magazines or making music videos with her band DROOL (plus, she recently shot i-D's A-Z of Aaliyah video.) Maverick runs fewer than 20 minutes and the narrative isn't strictly linear — spliced with rather unnerving flashbacks and grotesque domestic tasks. The lack of a hard ending feels oddly compelling, and Stricker asks rather than answers questions. Like, 'where do we go from here?'

Ahead of Maverick's premieres at FFFEST in Los Angeles tonight, i-D spoke to Cara about making art with friends and the importance of diversifying female narratives.
How did the idea for Maverick come about?
I had been wanting to explore a narrative film, that deals with the female perspective, and approach the film in a way that evokes a sonic experience to mirror her inner journey. This film, in a way for me, is a coming of age story that we all go through at some point in our lives, where one realizes the blinding experience that a toxic environment or society can have on our own identity. I think the world of a relationship is the most intimate, exciting, relatable, and dynamic contemporary space to delve into these ideas, and where power struggle of sex, vulnerability, and politics are inescapably exposed. I wanted to show a woman experiencing the heartbreaking dissociation of destructive love, coupled with the raw female complexity that she experiences, as we all do. Maverick was created with this feeling in mind.
There is an incredible sense of spontaneity to your photography. How can you replicate this when shooting films?
It happens differently with each film. With Maverick, I created the world, the visual palette, the script and the inspirations behind the soundtrack, and handed this over to all the creatives involved, allowing them to explore it within their practice. For the actors particularly, giving a script, direction, and backstory, and then leaving it with them to expand and move forward in their own way with it was key. I love to inspire people to take the story into their artistry, expand from there. Something we did with this film in particular to achieve spontaneity was shoot continuously after the actors had finished, to capture more off the cuff, loose and unexpected movements.

Photography and film are such different mediums, although ultimately, embracing the authenticity of the artist or character as well as a sense of belonging within the team, gives an overall trust, and freedom to push our boundaries and 'free fall' with each other.
What do you love about working with Abbey Lee?
She can really embrace a character, almost become it, with complete fearless passion and focus. This is true in all ventures of her life. I love this about working with her. The stories come alive, living and breathing within her for weeks. She holds both pain and strength within a place of seamless ease in her roles, and embodies a woman that has experienced the conflicts and road blocks explored in the story for Maverick. She is able to find truth in her character's journey, with empathy and depth. She is unashamedly female, speaking her truth.

What films do you remember having an impact on you growing up?
Long-form films like Donnie Darko, David Lynch's films, Sofia Coppola's films, Lars Von Trier films, Wong Kar-wai's films, Let the Right One In, Waking Life, Quentin Tarantino and Wes Anderson's masterpieces, Gummo and Kids alongside so many of the short form experimental music video directors like Michel Gondry, Spike Jones, Chris Cunningham, Jonathan Glazer, and Anton Corbijn.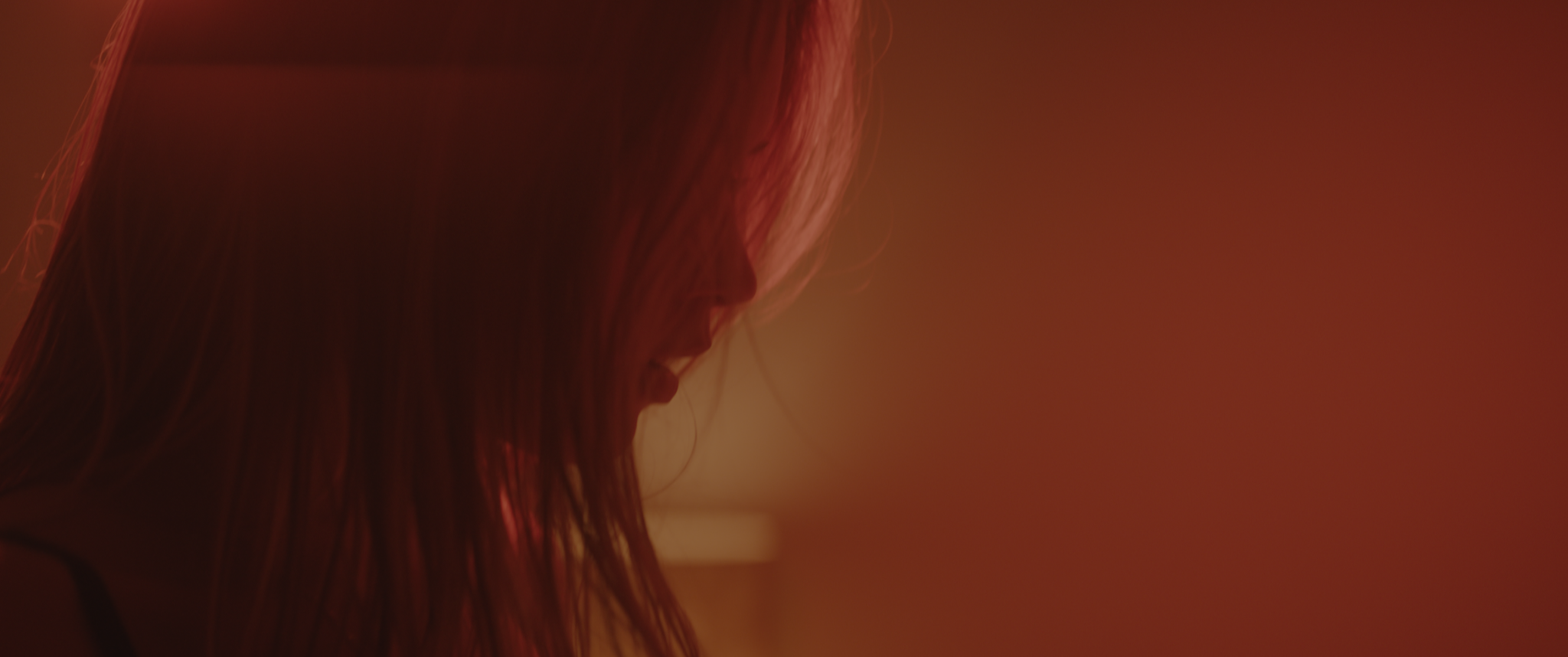 You were a dancer for 15 years before studying film. Did that influence the way you think about movement and what it can express?
Very much so. I craft a shot to express the feeling we want overall, with the movement of the camera, and how it plays off the characters in the universe we create. This is highly informed by dance. I feel like the body of the camera is dancing within the scenes, alongside the movement, gestures and narrative in-front of the lens. There is always a sense of rhythm, that is guided by people within the film, and how we all move together. This informs everything. I find sound equally as influential on the movement, and I approach directing with this in mind. I like it to mirror the emotion in the film, or juxtapose it, within these universes.

What is like working with stylist Mindy Le Brock?
Great and so fluid. I love sharing the overall creative concepts with her, and how she comes back with a costume take on how she sees it best executed. It's always exciting and something I would never had expected. It just feels so organic. Every time we work together, she brings a whole expanded perspective to the visual palate of clothing, and embodiment of characters. We have some exciting things coming out over the next weeks!!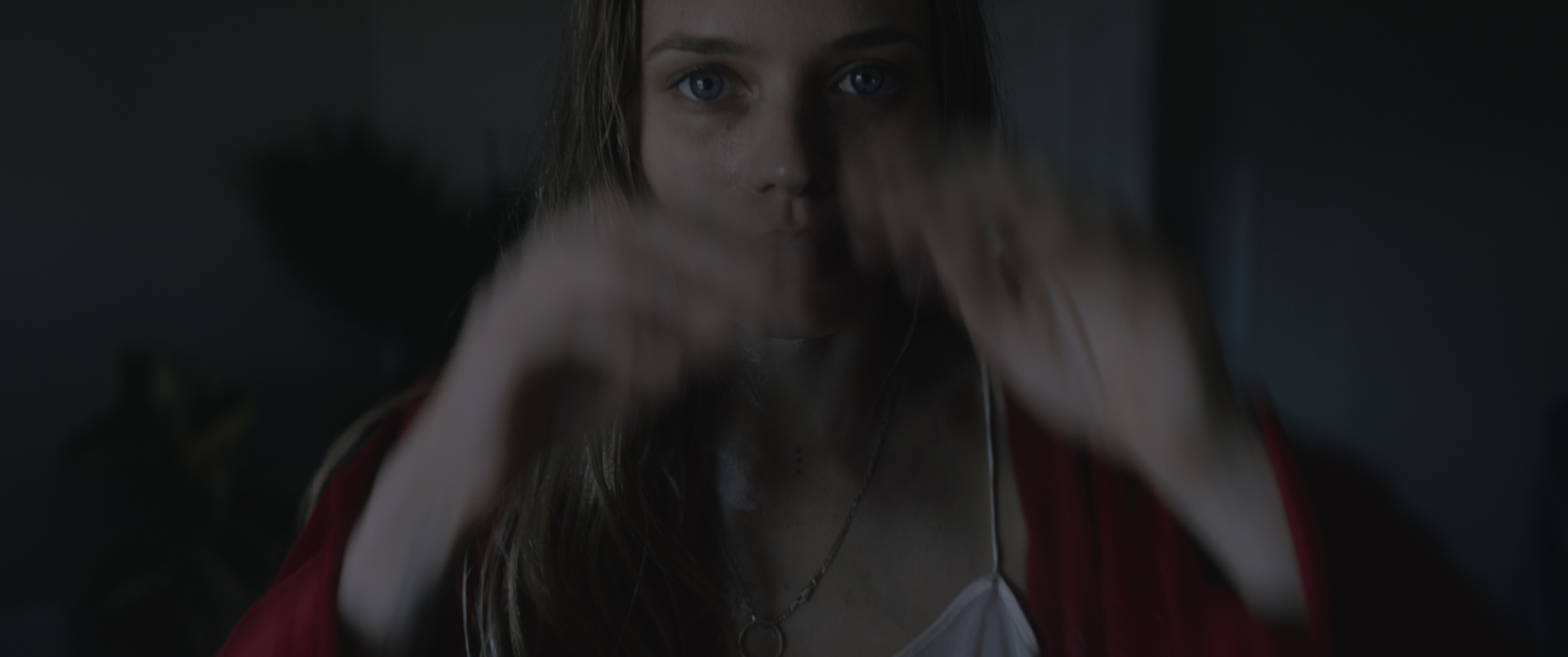 Are you a naturally collaborative person or do you need to know people closely before letting them share in your creative vision?
A bit of both! I am a naturally collaborative person, although need a sense of familiarity people and trust with that relationship, to share the vision. It truly depends on the creative I'm working with, and their sensibilities.

You also wrote the incredible score for Maverick , and have always been immersed in the music world, with a band and directing music videos. What was the process of scoring this film?
Really I just collaborated with many musicians to produce the score. Some moments are full tracks from a close knit musical family I know and relate to, that speak to the themes of the film, and others are studio collaborations which are collectively produced and I crafted into the film. Before shooting the film Kelly Jeffrey (the DP) and I would share music leading into it, which would help inform the visuals. On set I played many of these tracks throughout the day to give the mood of the film behind the scenes, something that will resonate with the final film. Yma Sumac was on deep rotation.
Moving into scoring, I reached out to musician's that I am associated to and are part of the collective conscious within our artistic community. I collaborated with my brother, Daniel Stricker on integral elements of this score, and I wrapped Christopher Votek's cello throughout these pieces. We incorporated some of Daniel's music with Sebastien Tellier and John Kirby to personify that 70s seductive sound. He really sets the smooth sound to understand Maverick's character and tone. I spoke at lengths with Natalie of Weyes Blood to sync her music, as her lyrics encapsulate the themes explored in this film, while embodying a classic voice in a modern interpretation. She has experienced a similar situation encountered in the film, in her life, and thus her music sonically underlines Maverick's voice. Empress Of is a collaborator, and contemporary female powerhouse producer and performer. Our process together was shutting off in a room all day exploring loops together that played into her sensibility. Then sitting for weeks with Ben Freer and Jordan Meltzer mixing the tracks and creating the soundscape into a 5.1 surround sound experience, was heaven!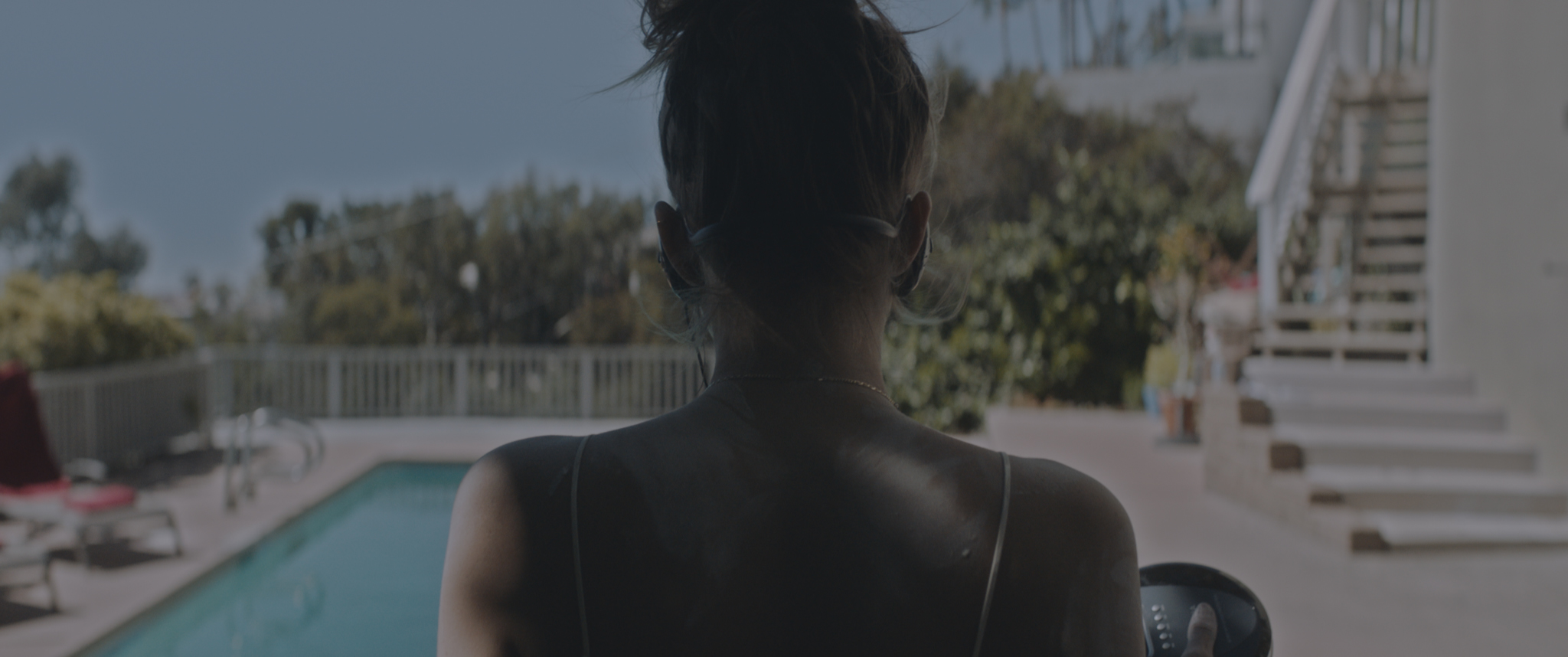 Maverick is produced by PET (along with Anonymous Content, Fox and Leopard, and Tech Avail) and you're premiering it at a female film festival. Why is it important for women not just to be given a platform but to work and create around other women?
I think it is important to amplify female storytellers and showcase their work, to diversify the representation of female identity universally. It is rare to be able to share a perspective and vision, from beginning to end, without bending it to those that may have more control over an industry, that may not understand your experience. I think it is important to collectively support each other, and those who strive for this, so more diverse stories are told, and can be shared to the world. Presenting alternate forms of identity, ways of storytelling, or characters, that which I didn't see enough of growing up, hopefully can give a pathway for others to inspire them share their own perspective, with an ever expanding potential to continue to push the boundaries.

Do you want to make longer feature films?
Yes. It is pretty much all I want to do. I am in the beginning processes of developing a feature in mind, as well as finding other features to develop.
Tagged: