see sofia coppola open up on grace coddington's new show
From directing an opera with Valentino, to her chance encounter with Helmut Newton on the day of his death.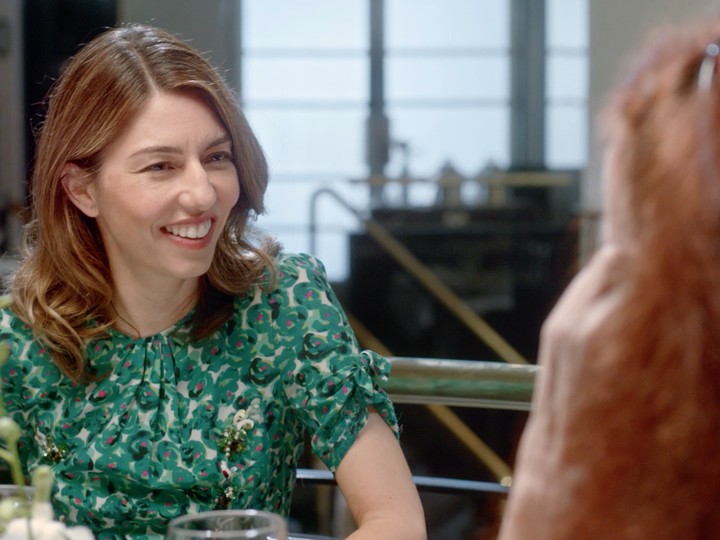 In the midst of stepping down from her 30 year reign as Creative Director at Vogue, legendary fashion model and stylist extraordinaire Grace Coddington announced her own show on M2M – IMG's streaming fashion channel. It's called Face to Grace and on it, she interviews a star-studded cast.
There are six episodes in total and the first features budding young actor Ansel Elgort. In the latest episode, Coddington sits down with esteemed director Sofia Coppola at Mr. Chow's. The two admit to both being shy and introverted, before gushing over Prince Charles, Obama, and the late model Tina Chow. "I do have a crush on Obama. I have to say," Coddington explains.
While Coppola has a slew of highly acclaimed films up her sleeve like The Virgin Suicides and Marie Antoinette, as a young girl she dreamed of being a fashion editor, looking to none other than Diana Vreeland for inspiration. She'd even go on to intern with Chanel, in Karl Lagerfeld's studio. She's a fashion girl at heart and one of her favorite memories from making Lost in Translation — one of Coddington's favorite films — was dressing up Bill Murray. "It was fun to put him in a Helmut Lang suit. I think we gave him a little makeover," Coppola says.
Other highlights including an amusing visual of Valentino sitting in rehearsals for his production of Verdi's opera La Traviata with his "little pugs" and Coddington admitting defeat when the Spice Girls covered Vogue in January 1988. "I remember thinking, 'Oh God! This is it.' I thought, 'I've got to stop this,'" Coddington says, signifying a trend towards celebrity covers that continues to this day.
The Face to Grace trailer hints that her next guest will be Nicolas Ghesquière, with more to be announced soon. Watch the episode below.