Sarah Lewis, from No Ifs No Buts
new documentary charts 18 years in the life of london's cult salon 'cuts'
Filmmaker Sarah Lewis explains exactly why she kept coming back for nearly two decades.
|
17 October 2018, 12:05pm
Sarah Lewis, from No Ifs No Buts
With a reputation for creating boundary-pushing hairstyles and a client base that once included David Bowie, Neneh Cherry and John Paul Gaultier, Soho salon CUTS earned its status as an institution of alternative culture back in the 80s. And its legacy prevailed. Recently, the salon's impact was commemorated in a 500-page photobook featuring a series of unearthed photographs of the salon and its customers throughout the 90s and 00s. The buzz of this cultural hub's shop floor is to be brought to life once more, in new documentary, No Ifs No Buts.
Created by filmmaker Sarah Lewis, the documentary follows 18 years in this cult barbershop, its loyal patrons as well as the lives of its founders James Lebon and Steve Brooks. As well as interviewing some of its most famous customers, the documentary explores the salon's role in the identity formation of countless Londoners and the bringing together of like-minded individuals from all creative sects. Ahead of its premiere at the BFI Film Festival this weekend, i-D checked in with Lewis to find out exactly what it is about CUTS that kept her coming back to film more.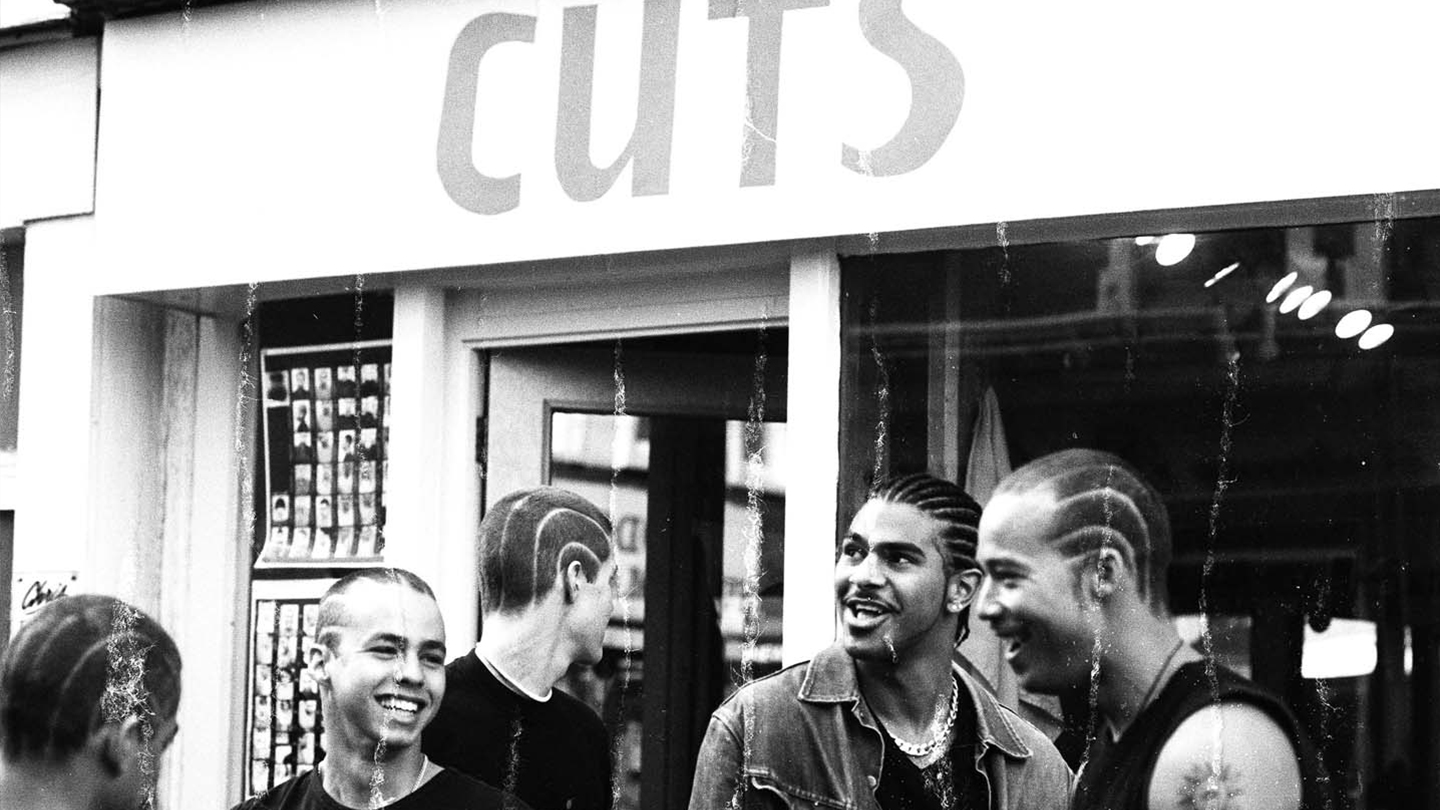 How did your relationship with the salon begin?
I knew people who were part of the 'CUTS family', as people refer to themselves when they're part of the salon. A really good friend of mine, Jenny Selden, came to me after I finished my first film and told me about it. I hadn't actually been there but she knew the people there and knew the salon from the inside, so she knew what a special place it was and that it was a prime subject to explore in a documentary. We first tried to get funding but couldn't get it, so we just decided to start filming. It became a process of meshing professional and personal lives because you can't film at CUTS without becoming part of the environment and culture. I became part of it and made friends with people that worked there and we've remained friends until this day, 22 years later.
Why did you decide to film for so many years?
We didn't! It was supposed to be a year in the life. We tried to get funding. There's always been people like the BBC sniffing around, it always had a reputation, and people always knew it was an interesting place filled with many layers which would work well in documentary form. So we filmed for a year but struggled to get funding so we continued working on it and it just went on and on. After two and a half years I moved back to Australia and Jenny decided she didn't want to do it anymore because it was pretty difficult. I got a bit of funding in Australia so continued to work on it and edit it there and came back to get more footage.
So what was Brooks' first reaction when you asked him if you could film the salon?
I think they were used to people coming and saying they wanted to do stuff there — Steve had a really good nose for the media. CUTS was always in the media and that's how its popularity started off. British magazines always covered what was going on there so it wasn't unusual to him. He just said "Well you guys are already here doing it so you can just continue and make the film." Jenny was already friends with people there so he just kind of went with us, and I became friends with them there, too.
The formats must have kept changing throughout the course of filming—how did that affect the documentary?
I think that's a really interesting part of the process, as well as the whole social media thing. That wasn't around back then, which is quite extraordinary to think about now because that's just how the world functions — through social media. There was that element that people actually went [to the salon] to meet each other rather than just online. But then also there was all the different formats. I remember first having a Sony DV Camera in 1998 which was really rare, but until then it had all been on Super 16 film and after I went into HDV and then Super HD. There was some footage from the 80s on Super 8s. More recently I used 4K but some of the last interviews were on an iPhone.
"There was some footage from the 80s on Super 8s but some of the last interviews were on an iPhone."
When I was in Australia I did interviews with Steve over Skype and filmed my screen. It was difficult to piece together, but also I had to transfer the whole project file between editing software too. Archiving footage and media is really difficult because it's changing so much and things quickly become redundant.
Why do you think now is the right time to present the film?
There's not really any prominence. I've been in London for a few years and I started working on the film again. We did a crowdfunding campaign. There's always been quite a lot of interest as CUTS has had quite a big outreach for the past 40 years, but it was accepted for the BFI Film festival last year. Unfortunately, we couldn't get the funding in time nor did we have enough time for editing but thankfully it was re-accepted by the festival the second time around. I'm not just happy, I'm relieved that it's going to be shown somewhere.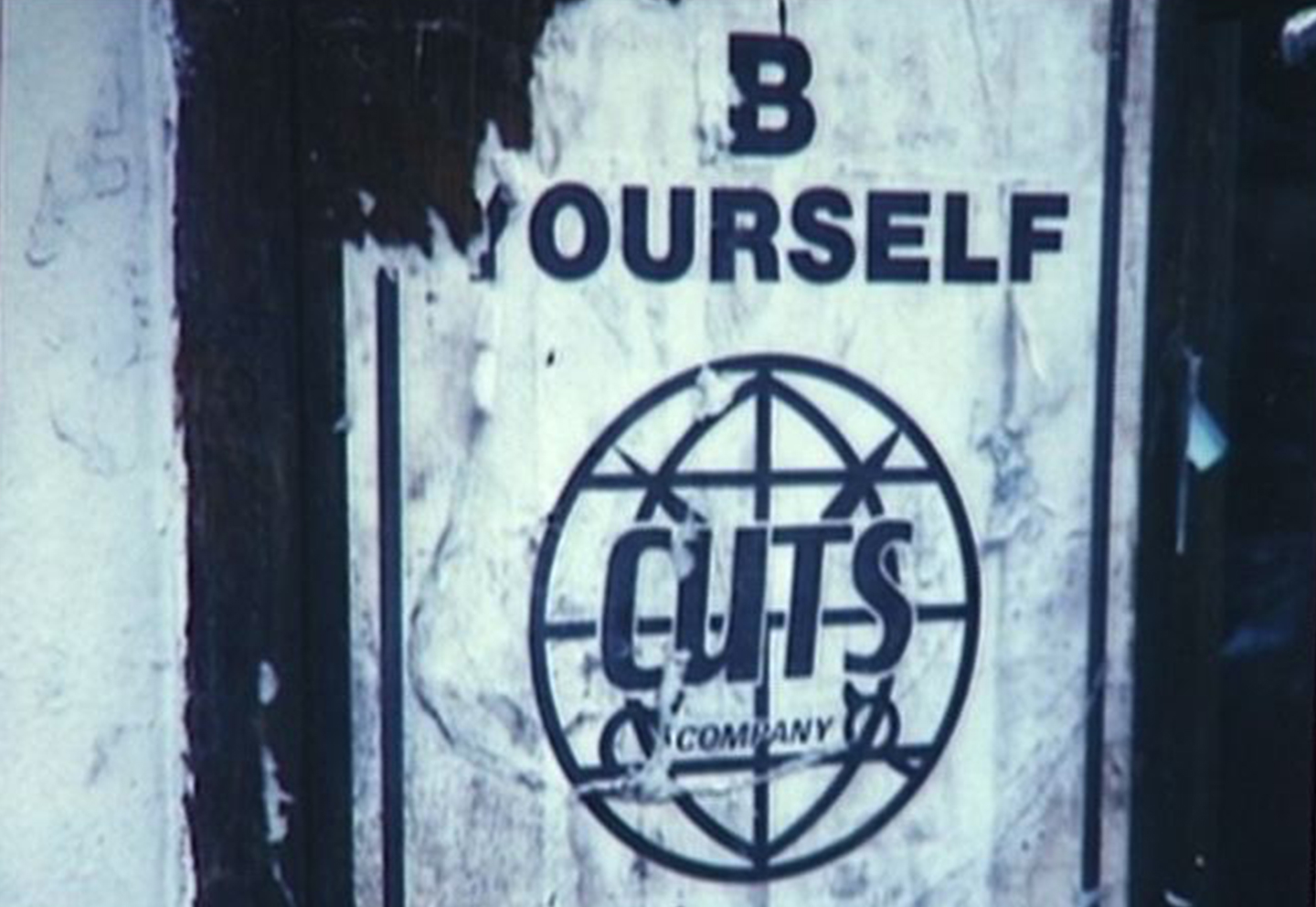 Who was your favorite customer to film?
Goldie was always a very vibrant presence in the 90s when he had the armadillo haircut. When he came in, the energy level went through the roof. CUTS was one of the things that came out of the 80s energy, David Bowie went to CUTS, Michael Hutchence too. And Boy George, Neneh Cherry, Leigh Bowery, Tom Dixon.
What was your most interesting discovery throughout your research?
Just that there's such a mixture of life experienced that happened through there. People built substitute families through the people they meet there. On the one hand you've got the 80s; a lot of drugs being taken and a lot of crazy things happening as a result of that. But on the other hand there were also lots of heartfelt moments, for example when one of the customers chose to tell Daniel first that he had HIV, which, back then, was a life sentence. The thing about hairdressing is that it's this intimate environment that people come back to every month so it's this safe place to share things with their stylist that they might not share with their friends yet.
"There were heartfelt moments, like when one of the customers told Daniel first that he had HIV, which back then was a life sentence."
No Ifs No Buts will be shown at the BFI Film Festival, but is there anywhere else we can watch?
Well, we're hoping for distribution, but first we're going to do a festival run and build more of a profile.
Finally, having followed the salon for so many years, do you feel like this institution could ever be replicated?
I think it's a moment in time that really can't be replicated. The way that people came together to connect — that option is still available but it's been overtaken by technology. I'm not part of youth culture anymore, so I'm not really aware as to whether there are places like that anymore. But I do know that back then there was no option other than meeting people in a place like that if you want to reach outside of your conditioning, find out who you are and meet new people. But now it's different with social media. The original tagline for the film was "It's not just about the haircuts", but really, it's not about the haircuts at all. Sure they did some haircuts that will be remembered, but it's just as much about the interaction and what came out of the salon.
No Ifs No Buts is showing at the BFI Film Festival on 20 and 21 October 2018. Watch the trailer here.
This article originally appeared on i-D UK.